Video – Spike Jonze's robot love story I'm Here
If you've ever wondered what would happen when two robots met up and fell in love, then a new short film from Spike Jonze may be right up your street.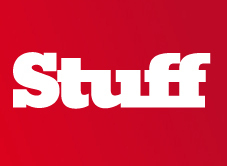 I'm Here is a 30-minute robot love story, which was first premiered at the 2010 Sundance Film Festival and is now available online for free.
The story follows two robots living in Los Angeles (with British accents) where robots and humans live side by side. There's robot librarian Sheldon who lives a rather lonely life, and Francesca, a free-spirited robot who looks to change his outlook on things.
Viewings are limited to just 5,000 people a day though, so if you want to watch it you'll have to be quick.
There's several showings every day, and the website has details of these, as well as bonus material and additional information on Spike Jonze and his cast.
Check out the trailer below, and be sure to let us know below what you thought if you catch a full showing.
Via: Gizmodo