Video – Tablet concept shows what Windows Phone 7 could really do… maybe
So Microsoft may have made some disappointing announcements about Windows Phone 7 in recent days, but this tablet device running the OS still caught o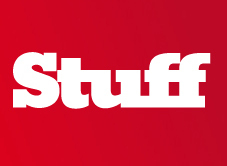 Sure, it's just a concept by freelance designer Umang Dokey, but after watching the video below, we kind of wish it was real.
The 8-inch touchscreen boasts a built-in stand which also works as a keyboard when flipped round, two webcams for 3D video calling and two joysticks on the back for playing games and easier scrolling.
The only thing that's holding us back from really hoping Umang Dokey makes this thing a reality is in fact those annoying oversights we've got wind of recently. No copy and paste on a tablet? That'd get pretty annoying, pretty quickly. And while Apple has managed to put a tablet to market without full multitasking, it's not ideal really, is it?
Check out the video below and let us know what you think below. With Android and Apple's iPhone OS capable of powering tablets, could Microsoft bring out a tablet OS of its own in the future?
Tablet Concept – running Windows Phone 7 Series from umang on Vimeo