Virgin Galactic completes first manned glide flight (VIDEO)
Branson's dreams of conquering the universe (and providing tourist trips into space) came a step closer yesterday as his VSS Enterprise craft complet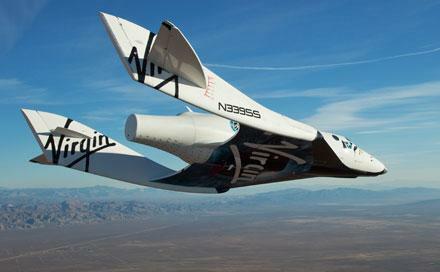 Branson's dreams of conquering the universe (and providing tourist trips into space) came a step closer yesterday as his VSS Enterprise craft completed a piloted glide flight from 13,700m to land safely at Mojave Air and Space Port.
Piloted by Pete Siebold and co-piloted by Mike Alsbury, the VSS Enterprise (AKA SpaceShipTwo) was taken up into the skies under the wing of the WhiteKnightTwo mothership. During the test flight various performance tests were done to make sure that everything was operating as expected.
While we'd all love to have a trip into space, scraping together the $200,000 for a ticket is proving a bit tricky. Still, that hasn't stopped 370 people putting down the $20,000 deposit for a flight which should prove more memorable than that EasyJet to Malaga trip you took last summer.
Want an idea of what your $200,000 will get you? Check out the video of the test glide flight: