Virgin Media gets Sky Anytime
A third more on-demand telly for Virgin Media customers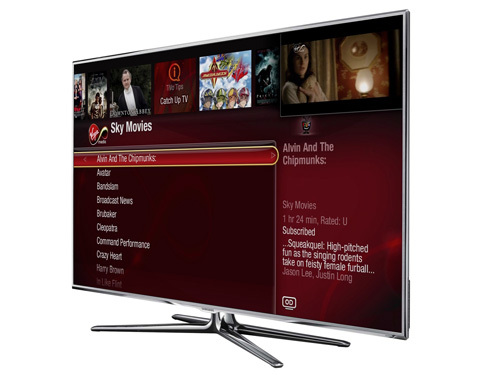 Good news for telly addicts – Virgin Media has added Sky Anytime to its on-demand offering, boosting its VOD service with over 6,500 hours of TV and movies, including 3D programming.
Virgin Media customers will be able to view on-demand programmes from Sky channels included on their existing subscriptions. At a stroke, Virgin Media's doubled the number of films it has available on-demand, with Sky Movies subscribers now able to view 500 titles from Sky Anytime in addition to the 500 titles available through FilmFlex, PictureBox and Virgin Media Player.
If you're a sports fan, you've not been left out – as long as you've got a Sky Sports sub. If you're on a Sky Sports package, you can view highlights from the footy including the Barclays Premier League and UEFA Champions League, as well as cricket and golf.
The service is available to Virgin Media customers on the XL TV tier right now, and will be rolled out to customers on the M+ TV package and above from early 2012.