Website of the Week – nowplayit.com
[intro] Strum along with luminaries such as Paul McCartney, Graham Coxon, the Dandy Warhols and, er Idlewild [/intro] If you're a budding mus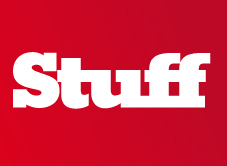 [intro] Strum along with luminaries such as Paul McCartney, Graham Coxon, the Dandy Warhols and, er Idlewild [/intro]
If you're a budding musician who doesn't want to shell out on expensive lessons, check out Nowplayit.com.
This music tutorial site features video lessons from the actual artists, so you can watch the famous fingers of Graham Coxon, KT Tunstall, Paul McCartney and Peter Holmström do their magic. There are also a few options for bass guitar and drums, with more on the way.
The artists offer real learning techniques, split into "Lesson" "Recap" and "Play Through". There are also Lite and House options – shorter and featuring a house tutor instead of a famous face.
The site is clean, easy to navigate and brilliant to use. There's no subscription – it's £3.99 for a Full tutorial, £1.99 for Lite option and they're all available in either MP4s or WMVs, so you can pop them on your 'pod and learn on the move.
You could say that it's finger-pickin' good. You could, but you wouldn't.