Weekend spend – Big Trak
It's back and right in the under-£50 impulse buy crosshairs. That'd make Big Trak our Weekend Spend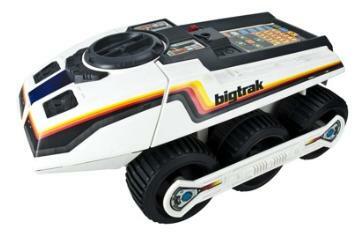 In the 1980s, the spectrum of coolness had a ponytail at one end and the Big Trak at the other, a fact understood by few at the time.
With the benefit of hindsight, it's easy to see that while growing your hair a bit long at the back and holding it in place with a rubber band made you look like a spiv, owning a Big Trak was the coolest thing ever. Especially if you were eight.
Now the Big Trak's back, rumbling along on its pre-programmed route, meted out in units of its own length, and still carrying the original £40 price tag.
You could pick one up and spend the weekend vainly attempting to get the six-wheeled truck to fetch you something useful. Or you could buy one simply to remind yourself never to grow a ponytail.
Either way, it richly deserves the honour of being this week's Weekend Spend.
Big Trak, £40 from firebox & iwantoneofthose