Weekend spend – Chimney Charcoal Starter
Normal 0 false false false EN-GB X-NONE X-NONE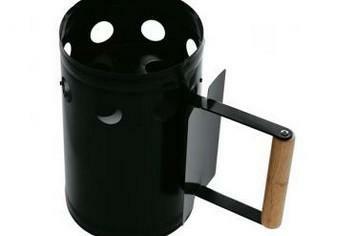 In the age-old argument of gas vs charcoal barbecues,  charcoal has always suffered in the convenience stakes.
We all love the ritual of lighting an actual fire and the smokey taste, but who wants to wait half an hour to start cooking when all we want is burgers and bangers in double-quick time?
The Chimney Charcoal Starter might just save the charcoal barbecue in this age of convenience. Simply poke a bit of newspaper in the bottom (no nasty firelighters to make your kebabs taste like plasticine), fill it with charcoal, and light. The coals will get to cooking temperature in just 10-15 minutes, after which time you just pour them into your BBQ and grill away.
That's the last time we spend an hour-and-a-half searching for somewhere to buy a gas bottle…
£10.99 inc. delivery from bbqbits.co.uk