Weekend spend – Giles & Posner Stonebake Pizza Oven
Thinking about dialling for takeaway? Think again with this weekend's impulse buy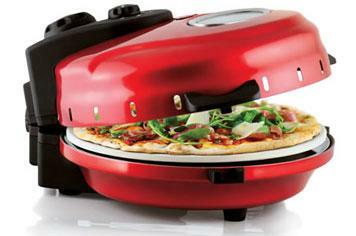 Forking out for takeaway pizza leaves you strapped for cash. Fact. The impulse decision to call the local pizzeria starts burning a hole in your pocket before you've burnt your tongue on the first bite.
But now, thanks to the Stonebake Pizza Oven by Giles & Posner (whoever they are), your dough is saved. Pun totally intended.
The Stonebake Oven promises to recreate that authentic Italian pizzeria aroma from the comfort of your own home. The oven delivers an intense heat, with temperature controls, to get the perfect crispy base in less time than it takes to whizz round the block on your Vespa.
Plus there's a window so you can watch your pizza cooking. If you're a bit sad.
Giles & Posner Stonebake Pizza Oven, £50 from PrezzyBox.com
[by Tilly McCluskey]