Weekend spend – OverBoard Waterproof iPod Case
The hottest weekend of the year is (apparently) upon us, so don your swimming trunks and head for the beach (or, for the less adventurous, to your loc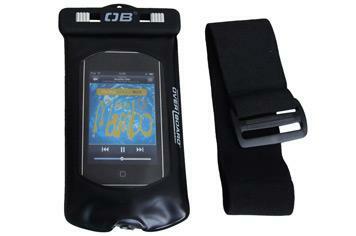 The hottest weekend of the year is (apparently) upon us, so don your swimming trunks and head for the beach (or, for the less adventurous, to your local lido).
It's no secret that gadgets and water aren't great mates. But don't let your inner water baby separate you from your phone or MP3 player – instead package up your touchscreen kit in an OverBoard Waterproof Case.
You can still prod and swipe the screen through the protective membrane, plus it'll float if you drop it. Better still, it comes with a pair of waterproof headphones and all for just £40.
OverBoard Waterproof Case, £40 from OverBoard