Weekend spend – Ultimate Festival Kit
For once, there's a good weekend in the offing for Glastonbury, but that doesn't mean you shouldn't turn up unprepared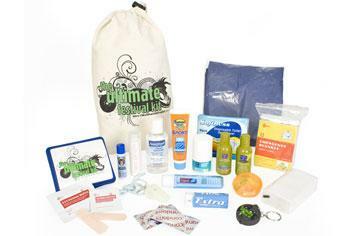 Heading to a festival this summer? Then you'll probably pack spare pants (totally unnecessaary), a sleeping bag (sleep?) and some toilet paper (good call, actually).
What you really need is the Ultimate Festival Kit, which has all sorts of handy stuff, like a keychain torch, a poncho, tissues and facewipes, sunscreen, a toothbrush (and paste), a first-aid kit, gum, an emergency blanket, toiletries and a glow in the dark whistle.
Granted, you'll probably only use the whistle, but at a snick under 25 quid, you'd be silly not to pack this festival essential.
Ultimate Festival Kit, £25 from Firebox.com
More stories from Stuff.tv
– Festivals 2010 – 5 bands to watch