Windows 8 launched
Microsoft unveils its touch-friendly new operating system ahead of release tomorrow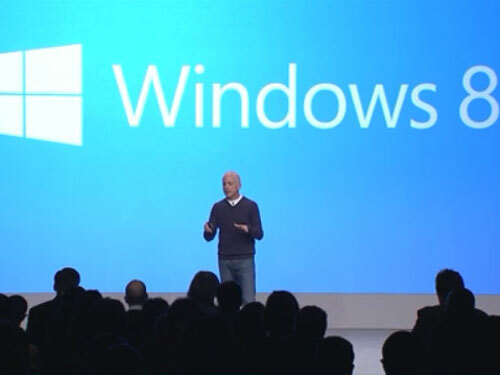 Microsoft today officially launched Windows 8 ahead of tomorrow's on-sale date.
While the features of the new OS had already been largely revealed, the company used the New York-based event to show off a range of new Windows 8 tablets, notebooks and all-in-one desktops, plus a handful of apps.
From tomorrow, Windows users will be able to upgrade to the new OS for £24.99, as well as accessing the app-filled Windows Store and buy new PCs equipped with the OS – as well as the tablet-friendly Windows RT.
Windows RT looks virtually identical to the full-fat version of Windows 8, but is designed for tablets using ARM processors. It runs only apps from the Windows Store, but comes with Microsoft Office 2013 and offers longer battery life on tablets than standard Windows 8.
Stay tuned for more Microsoft coverage shortly (there's a Microsoft Surface event coming up) plus some hands-on opinions from our man at the event.
LG Nexus 4 UK release date and pricing revealed
Ben Wishaw on 007's gadgets and channelling Mark Zuckerberg for the role of Q in Skyfall
Sharp reveals Moth Eye AQUOS XL TV series