Windows Phone 8 officially launched
Microsoft debuts its new mobile OS and reveals more detail on apps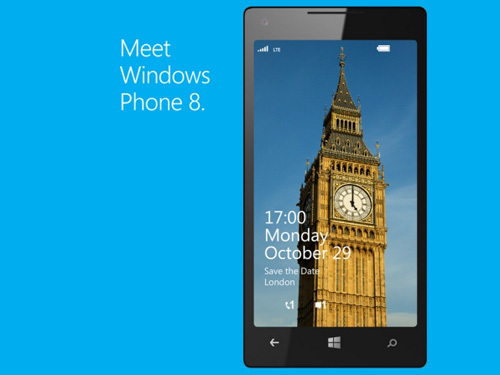 Microsoft today launched Windows Phone 8 in San Francisco – and a lot of the focus was on apps.
Outwardly Windows Phone 8 closely resembles its predecessor, but one difference highlighted at the launch today was Live Apps. Taking the concept of Live Tiles further, Live Apps are apps that can be pinned to the lock screen as Live Tiles. So they update automatically while the Windows Phone 8 is locked.
Out of the box the OS will offer Live Apps for email, messaging, calendar, the Windows Phone Store and Skype, but third party developers will also be able to create them, and a Facebook app was shown off that updated the lock screen with photos from the social networking site.
Windows Phone 8 also shares a kernel with the desktop version of Windows 8, allowing it to, for instance, offer a similar version of Internet Explorer 10, better security features and interact much more slickly with a Windows 8 PC.
You won't be able to update your Windows Phone 7 handset to Windows Phone 8, sadly – you'll need a brand new phone for that. And these should start going on sale in the next few days. Stay tuned for some hands-on action with some of them – and Windows Phone 8 itself.
You may also like
The littlest Bluetooth game controller fits on your keyring
Google Nexus 10, Nexus 4 and 32GB Nexus 7 announced
Google Nexus 4 with Android 4.2 OS video leaked