World Cup 2010 – it's not over yet
An entire month of football culminates in a victorious England side. Well, maybe not, but you can relive it however you like with these World Cup extending ideas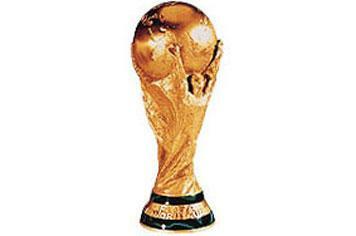 They think it's all over. It is now. But it doesn't have to be…
2010 FIFA World Cup South Africa
£25, Xbox 360/PS3/PSP
Experience all the emotion and passion of the world's fiercest rivalries as you command your dream team to World Cup victory. On the move, or from the comfort of your own living room – you can take control and lead the best team the World Cup has ever known. They can even wear England shirts.
Football Manager Handheld
£7, iPhone/iPod Touch
You doubt Fabio Capello's ability in the role as England's manager, but who are you to talk? Football Manager 2010 will answer that. Even if your walk doesn't match your talk, this pint-sized version of the colossal management series is bound to be more entertaining than reliving another defeat through the sports section on the commute. [Buy the app] [Read the review]
Vuvuzela 2010 app
£free, iPhone/iPod Touch
Missing the World Cup buzz? Transport yourself back to a stadium packed with thousands of fans armed with blaring vuvuzelas with this free app. Activated by touch or by waving your phone madly above your head, it faithfully recreates the sound of the tournament. For best effect, do it with friends. About 10,000 of them. [Get the app]
Not a vuvuzela fan? Check out our list of the 20 best Apple apps of all time.
Adidas World Cup 2010 official match ball
£150, www.adidas.com
Need an excuse for poor performance? Blame the ball. That's the way the professionals do it. Now you can, too. Drop £150 on the official match ball, take it to the park and see if you can whack it straight between the posts. Remember: it was all the ball's fault.
Start a Facebook campaign
You want Fabio Capello to lose his job. Then you want him to turn up at every footy fan's house and apologise personally. If Facebook can help Rage Against the Machine knock X Factor off the top chart spot for Christmas, anything's possible. Start your campaign, get your mates on side and massage the media massive. Job done.
[by Tilly McCluskey]