Would you pay £46 a month for 20GB of 4G data?
EE cuts prices for 4G plans, and introduces new tariff for "super users"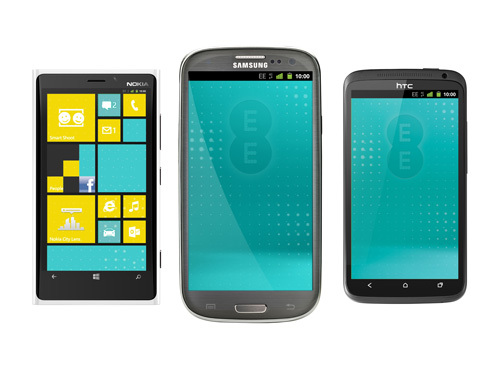 EE today unveiled a whole heap of new 4G price plans, aimed at everyone from thrifty entry-levellers to the tiny percentage of data-hounds that require more than the previous 8GB a month limit.
The new deals start at £31 per month (for 24 months) for a paltry 500MB of data, plus one of several smartphones available from £30, including the Nokia Lumia 820 and HTC One SV. If you only want a 12-month plan, it's £41 per month. This deal runs from 31st January to 31st March.
Then there's the new deal for "super-users": this offers 20GB of data a month and is available as a 12-month SIM-only deal for £46 a month, if you sign up before 28th February. If you want a handset included the prices for this same deal start at £61. There's also a new 12-month, 8GB SIM-only plan for £41 a month.
All these deals include unlimited texts and calls.
What do you think of EE's new 4G pricing. Would you pay £46 a month for 20GB of LTE data? Let us know in the comments section below.
You might also like
Got a 3D printer? Print yourself a robot friend
Meet the first Firefox smartphones – Keon and Peak
Sony says, after you Microsoft, in next-gen console wars