Wrist at the ready: the Samsung Galaxy Gear is go!
Samsung launches its Android-powered smartwatch at IFA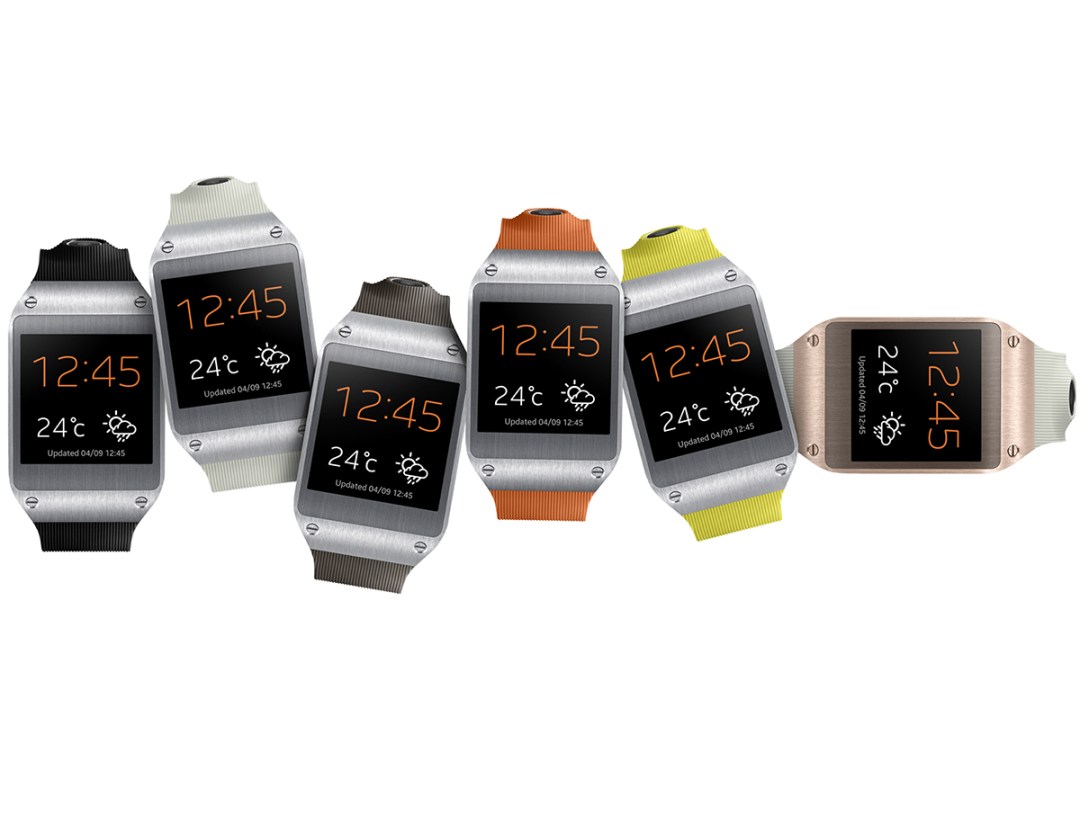 After a long wait and reams of speculation, the Samsung Galaxy Gear is here.
Samsung unveiled the smartwatch at its pre-IFA Unpacked event in Berlin, and it's looking to wrap around your wrists with a packed spec sheet.
Wrist-mounted notification station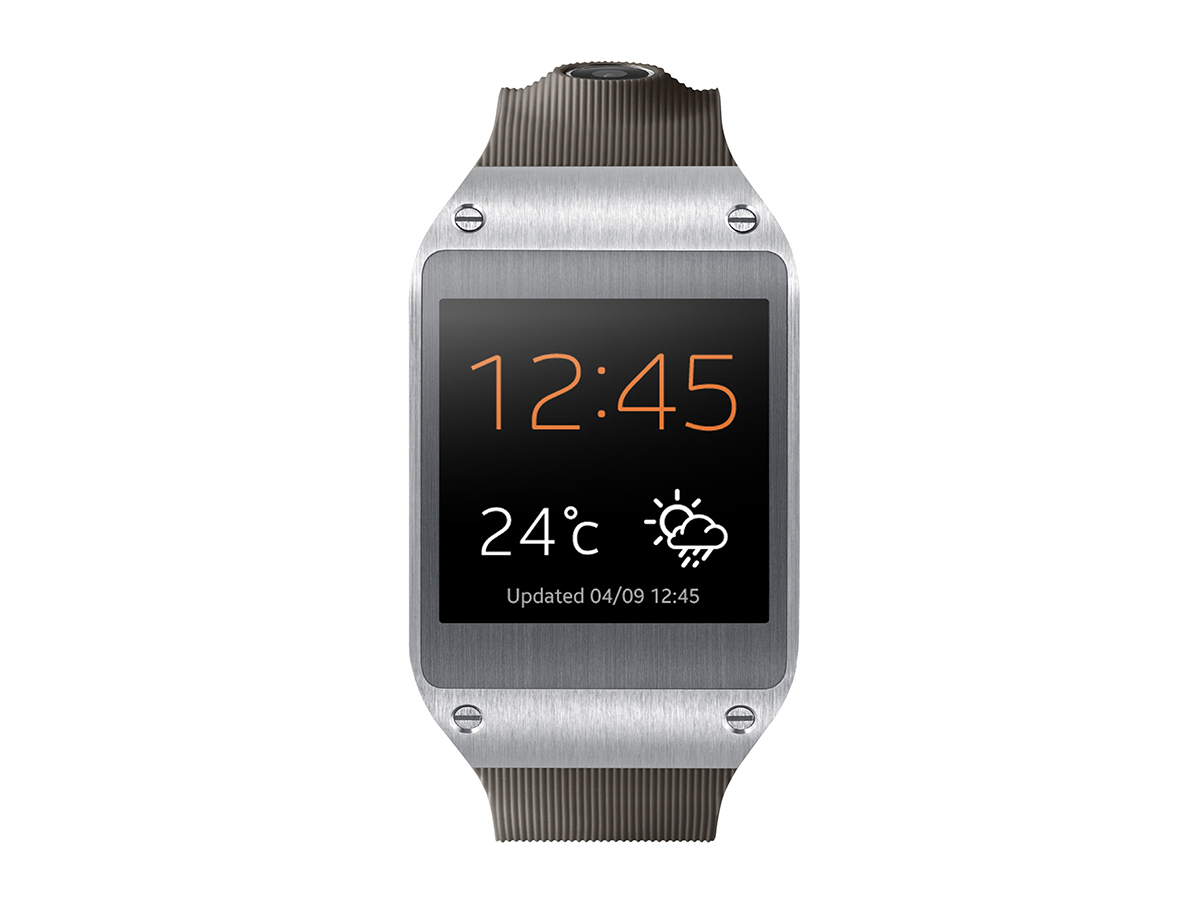 Running on a Samsung-modified version of Android, it features a 1.63in AMOLED screen with a 320×320 resolution. It links up with your mobile phone via low power Bluetooth Smart to stay connected, and can then provide you with a constant update of notifications for texts, emails, social media updates and incoming calls.
You can even use it Dick Tracy-style as a wrist-mounted phone, thanks to a built-in mic and speaker. You can also use S Voice to draft messages, create new alarms and calander entries, as well as checking the weather. Though it'll probably be easier to just look up at the sky.
Running on an 800MHz processor, the Galaxy Gear also features 4GB of internal memory (which limits you to 10 apps installed at a time) and 512MB of RAM. Featured apps include MyFitnessPal, Path, Pocket, RunKeeper, Tripit and Vivino wine scanner for on-the-go tipple education.
You can even use the Galaxy Gear to find your lost phone by making it beep and control music playback without getting your device out of your pocket.
Imaging smarts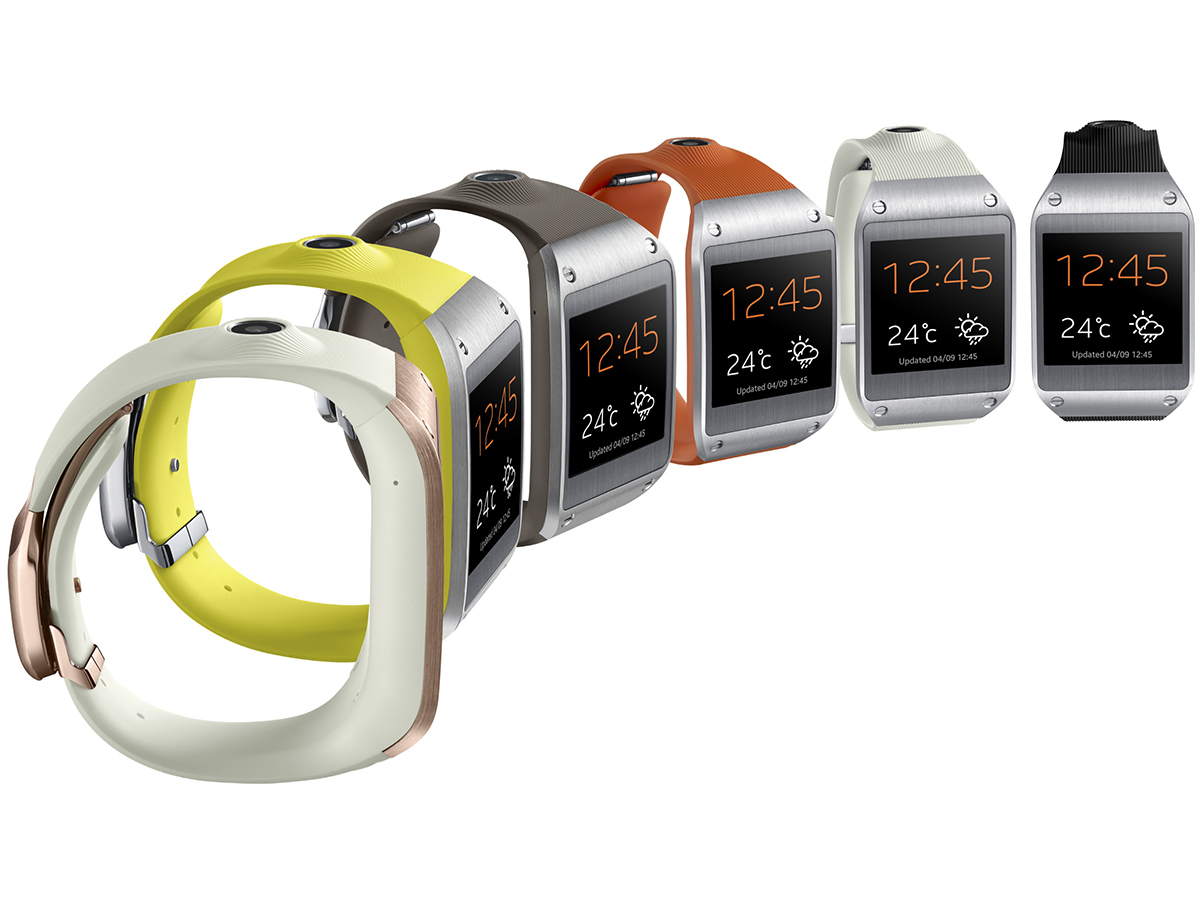 The Galaxy Gear also has a 1.9MP camera built into the strap, designed for instant spur-of-the-moment photos. It can also record 720p video, and thanks to the Memographer app, you can log physical activities, photos and videos from your day, making the NSA's job a while lot easer.
Compatibility, pricing and availability
Sadly the Galaxy Gear will only work with the Note 3, and Note 10.1 at launch, though Galaxy S4 owners could join the club soon after their devices are upgraded to Android 4.3
There's no pricing available at the moment, but the Galaxy Gear will be launched in more than 140 countries around the world from 25 September.