Xbox 360 Elite – hands on
[intro]I've seen the new 120GB, HDMI version of the Xbox 360 go head-to-head with the PS3. With intriguing results[/intro] Microsoft is desperate to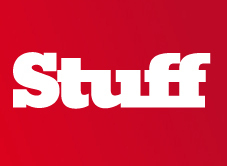 Microsoft is desperate to stop the PS3 stealing all the gaming headlines, which explains why its releasing a new version of the Xbox with a 120GB hard drive, HDMI output and a black paintjob. And a cool name.
It's not out in the US until the end of April, and it'll cost $80 more than the current Xbox Premium package.
So is it worth waiting for? And how does it stand up to the PS3? That's what I was asking when I visited Microsoft today for a (rather biased) head-to-head comparison between the Elite and the PS3. Here's what I learned:
1) The Xbox 360 Live online service is better than the PS3's – it'll give you more appropriate match-ups, more info on your opponents and a more consistent experience on different games. However, the PS3's service is free – and its web browser is great. The Xbox's browser is non-existant.
2) Call of Duty and Virtua Tennis look pretty much identical on the two consoles, although the Xbox seemed to deliver a slightly softer and much greener picture.
3) The Xbox Elite's HDMI output seemed to look worse than the component out on a standard 360. Which is strange, but may be to do with the way the screens were set up. The HDMI picture seemed over sharp and the greens were fluorescent. A bit off-putting when playing tennis.
4) The Elite doesn't feature an HD-DVD drive, but you can obviously buy the external one. There was nothing to choose between the HD-DVD playback on the 360 and Blu-Ray on the PS3 – at least with the demo Mission Impossible discs Microsoft were playing. Weirdly, HD-DVD looked slightly better on long shots, but Blu-Ray was better for close-ups.
5) Gears of War is a better game than Resistance. But I knew that anyway.
6) We don't know when the Elite – or the video download service its 120GB hard drive is built for – will arrive in the UK. Or how much it'll cost.
7) Black is definitely cooler than beige.
We'll have my video review up on our video page in the next few hours. In the meantime you can see it over on YouTube.