Xbox 360 Premium joins the Elite
Thought you'd have to shell out for the top price 360 Elite to ensure HDMI simplicity? Not so, it seems. Over in the US Microsoft has all of a sudden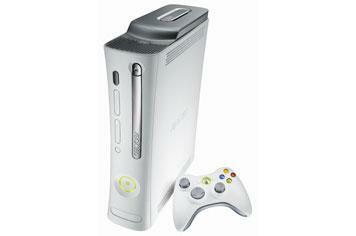 Thought you'd have to shell out for the top price 360 Elite to ensure HDMI simplicity? Not so, it seems. Over in the US Microsoft has all of a sudden started fitting new Premium models with the handy digital ports.
So no need to hook up via fiddly component cables for HD output, which should keep that vipers' nest behind the telly a little more under control.
It also means the only real difference between the Premium and the Elite is the colour and the hard drive size: 20GB or 120GB – not a huge upgrade for your £50 extra. The humble Core, meanwhile, will be staying exactly as it is.
Microsoft says the HDMI-equipped Premiums will be gradually filtered into US stores as stocks are replenished. No word on when we'll see the change here but unless there's a large warehouse full of the old ones somewhere, hopefully it won't be too far off.
Essentials
Xbox 360 Core, Premium, Elite
Price: £200, £280, £330
On sale: Now
Contact: Microsoft
Related stories:
Xbox 360 prices get ready to tumble?
Xbox 360 Elite lands next month