Yale introduces the Keyfree door
 Losing your door keys... we've all been there at some time or another. It's a pain in the backside. And frantically searching the back of the so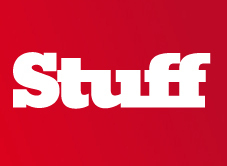 Losing your door keys… we've all been there at some time or another. It's a pain in the backside. And frantically searching the back of the sofa, pockets, bags and every single crevice you can think of is a time consuming process we could do without, right?Yale has the solution to your lost key woes with its digital Keyfree locking system. Normally, locking mechanisms aren't exciting enough to muster any kind of interest. And I can't believe I'm writing this, but that could all be about to change. Yale Keyfree lets you access and secure your home using a personalised PIN code, or a key fob for remote use within a 15m range. No traditional key required. And if you're going to trust anyone to provide a secure door, it's Yale – they've been making trusty locks for decades.
It sounds simple enough. Set the PIN code via the keypad to any 4 to 12 digit number of your choice and let the key-free door entry begin. So, how do you deal with the spare key conundrum for partners and family, I hear you say? Well, for even more convenience, you can set up a separate visitor code to provide access for your family and friends – or you could just give them your code. It's up to you.
For extra peace of mind the Yale Keyfree Lock features fake PIN recognition and comes with a built-in 80 decibel tamper-proof alarm, that will no doubt frighten the heebie-jeebies out of any intruder attempting to rid you of our prized possessions. The Keyfree locking system is currently only available from Yaledoor.co.uk, retails for around £284 and can only be installed on Yale composite doors. And best of all, you can wave goodbye to those early morning/late night frenzied fumbles, desperately searching for those keys.