Your urine will soon power you to Mars
Who would have thought getting to the red planet in a third of the time could be done using the contents of your bladder?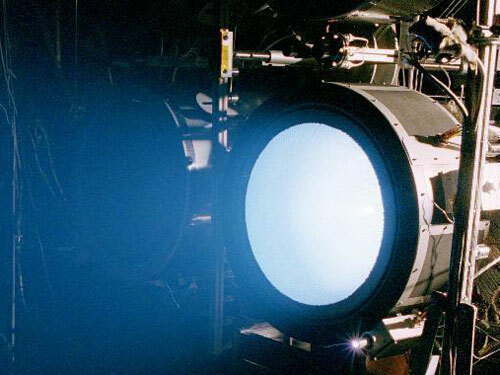 The Australians have just been given a AU$3 million grant to develop a Helicon Double Layer Thruster – or ion thruster. Compared to NASA budgets that sounds small but those guys down under have come good with a drive that can get us to Mars in a third of the time current propulsion methods manage. And it can be powered by urine.
Ok, in reality it's made to use xenon or krypton gas, but according to the chief researcher it could use any type of propellant. This would be after sending your wet waste through a purifier to get it nearer pH neutral first – as opposed to letting rip and watching the stars fly by faster.
Until now previous ion thrusters – which generate thrust by expelling charged particles – used fuel consuming moving parts, but this drive has none. It's basically a tube filled with a propellant and flanked by two radio antennas that use a frequency to create a double-layer electric field that funnels the ions out of the engine. This means a huge saving in fuel as very little is needed, so it could – potentially – be solar powered all the way to Mars.
The thruster was successfully tested in 2010 and the final prototype is expected to be complete by 2013, with a full-scale test flight by the end of 2014. Then it'll be time to start booking your holiday to Mars. See you at the party Richter.
You may also like
Assassin's Creed 3 gets new frontier walkthrough video
Why your MacBook Pro could cost you £280 more than the sticker price
Jay-Z puts Duracell Powermat on the door for his New York club