Zlatan Ibrahimović: "I think the iPad is the future of books"
England take on Sweden tonight in Euro 2012 – so here's an interview with our opponents' captain and star striker. Aren't we good?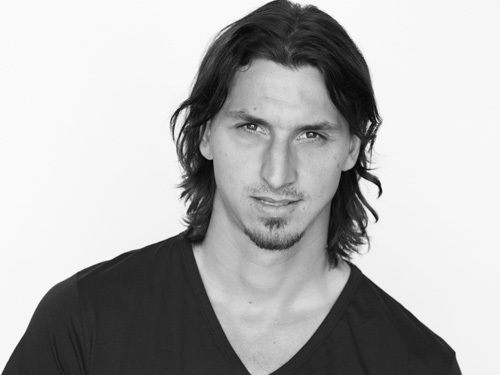 I'm a big gadget fan.
I like technical stuff. To understand apps is very important. My kids play with iPads, iPhones and computers, so I have to keep up with them.
I couldn't live without my Xbox.
I don't play as much as I used to, because now I have to share it with my son. He's not better than me yet, but he will be soon!
In the locker room everyone's on their phone.
You'll see twenty players hunched over them. Maybe the world would be better if we didn't have them; maybe we'd talk to each other more.
I think the iPad is the future of books.
I've just released an iPad version of my autobiography, and the guys that worked on the app have done a fantastic job. People don't always understand what they are reading when it comes to football, but this way you can go in and see that moment, that goal, when you read about it. It's crazy cool.
I looked up to Patrick Vieira even before we played together.
He taught me a lot. The way he was always fighting for his team made you change your own mindset. He was a winner, a leader, he had a fantastic technique: he had everything.
I don't believe in Twitter.
There's a lot of hatred for high-profile people on it. People should keep their opinions to themselves more. Facebook is OK, especially when it helps you meet up with old friends.
I Am Zlatan, Zlatan Ibrahimović's interactive autobiography, is £6.99 from the App Store.
Touchscreen-focused BlackBerry 10 OS leaked
Microsoft could take the fight directly to Apple with its own Windows 8 tablet
Angry Birds Seasons gets "Piglantis" update