Zune services coming to the UK
Microsoft starts scraping its hooves ahead of the new charge for old glory with the announcement of Zune services for the UK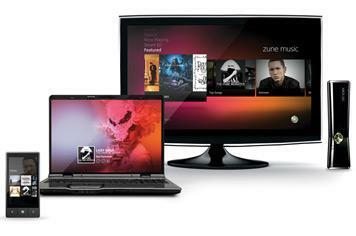 Want a WinPho handset? Tough. There aren't any (although there will be come October 11, by our reckoning). But the gears have started to turn behind the scenes for Microsoft's Zune ecosytem, which hopes to pump tunes and vids to your Xbox 360, Windows Phone 7 handset and PC.
The news scent blowing in the gadget wind tells us that Zune services are coming to the UK, and will let us download MP3s or rent movies via our phones, consoles and laptops.
When? MS is staying schtum on that for now, but we'd guess it'll be around about, say, October 11.