Apple iPhone 8 and iPhone 8 Plus hands-on review
Apple's less expensive new blowers refuse to be overshadowed by the iPhone X
The face-scanning, all-screen iPhone X might be the headline news but don't overlook the iPhone 8 and 8 Plus just because they've still got home buttons.
These aren't the incremental updates Apple could've got away with thanks to the arrival of its new pride and joy – they're solid, more affordable options that offer a significant upgrade on what's already in your pocket.
We spent some time with them at Apple's launch event yesterday; here's what we think of them.
Design: All that glass
Switching to an all-glass build has added 4g to each of the new phones' weigh-ins, but when you actually hold them they hardly feel any different to an iPhone 7.
Size-wise they're both slightly bigger but it's barely noticeable. In fact, it's so minor that even old accessories should still fit, as long as they're not of the ultra form-fitting type.
While the screens are the same size (and resolution) as their last-gen counterparts the all-over glass means they look that bit smarter, plus they now (finally!) support wireless charging.
Display: pixel perfect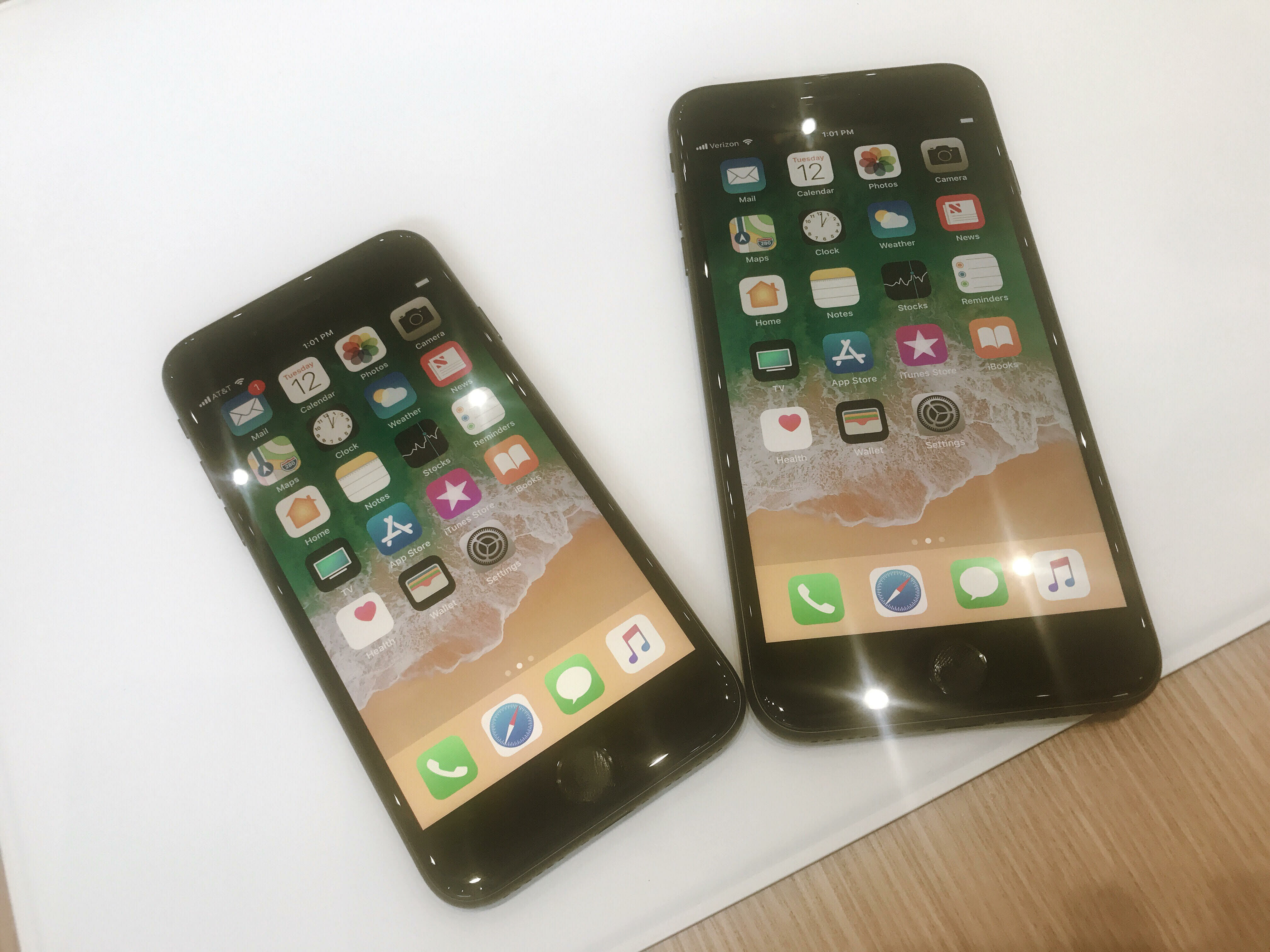 They might have the same number of pixels as their respective predecessors, but, placed side-by-side with the iPhone 7 and 7 Plus, the new versions of the Retina HD screen offer noticeable improvements.
Both offer better colour accuracy and a wider colour gamut, and both get the same True Tone technology that we've already seen in its iPad Pros; this adapts to the lighting conditions around you to make things easier on your eyes.
Neither screen supports 4K, with the 8 Plus topping out at 1920×1080, so if you've got your heart set on shooting Ultra HD video you'll still need to watch it back on something else. Don't feel too bad, though: not even the iPhone X has a 4K screen.
Performance: plenty of power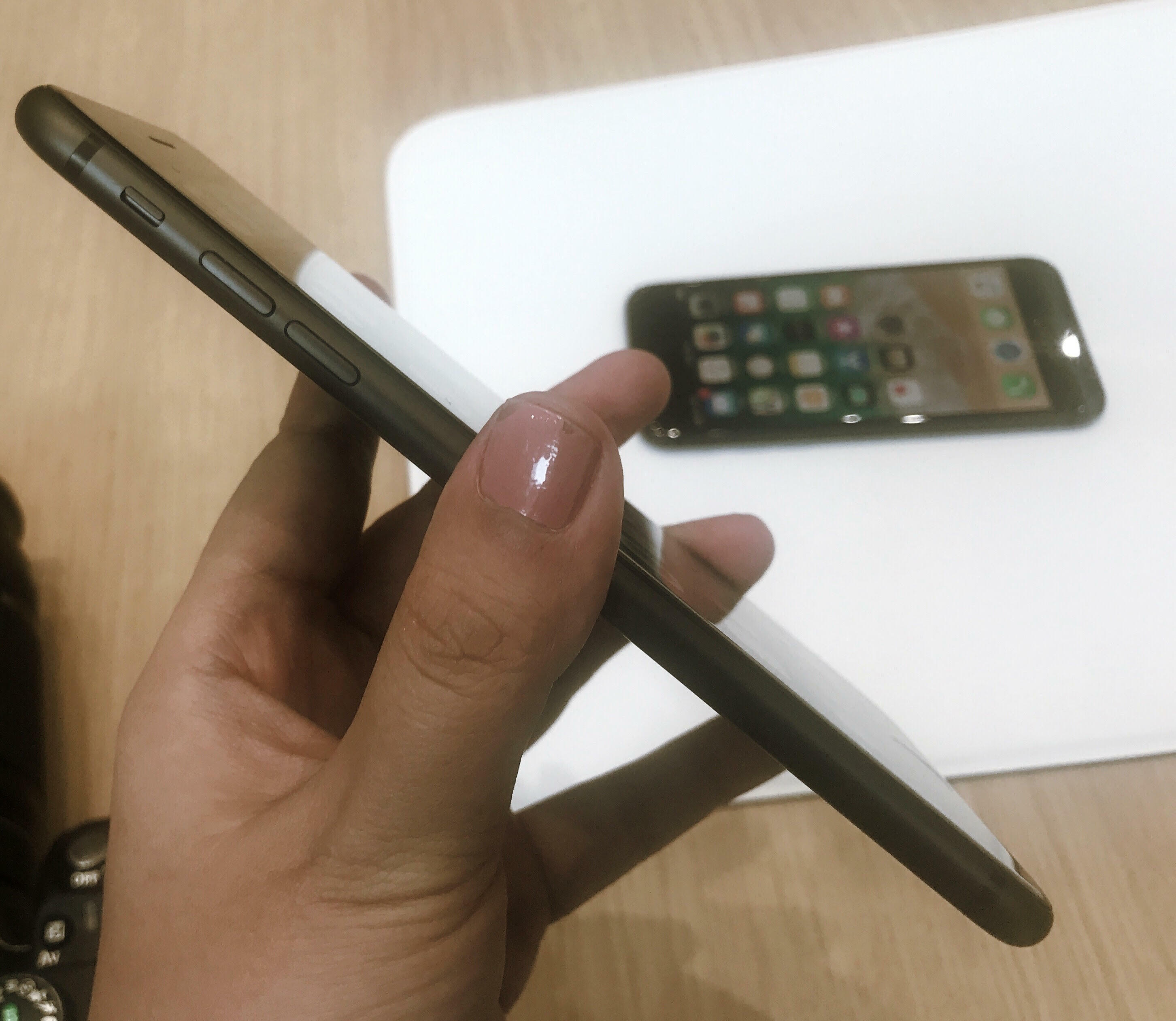 Most of what's new for the iPhone 8 and 8 Plus is internal, which is reflected in how fast the software runs. Even if you're used to the iPhone 7, the new A11 Bionic processors inside the iPhone 8 and 8 Plus make them feel that bit faster when churning through even routine tasks.
A quick demo of the new AR-enabled apps showed these phones aren't in any way poor stepchildren to the iPhone X, as far as power is concerned at least.
Despite the boost in power, the batteries haven't been upgraded, although Apple claims both models will last just as long as their previous models. That means the 8 Plus will still be the better bet if you want to get the most out of your new phone.
Camera: dual wielding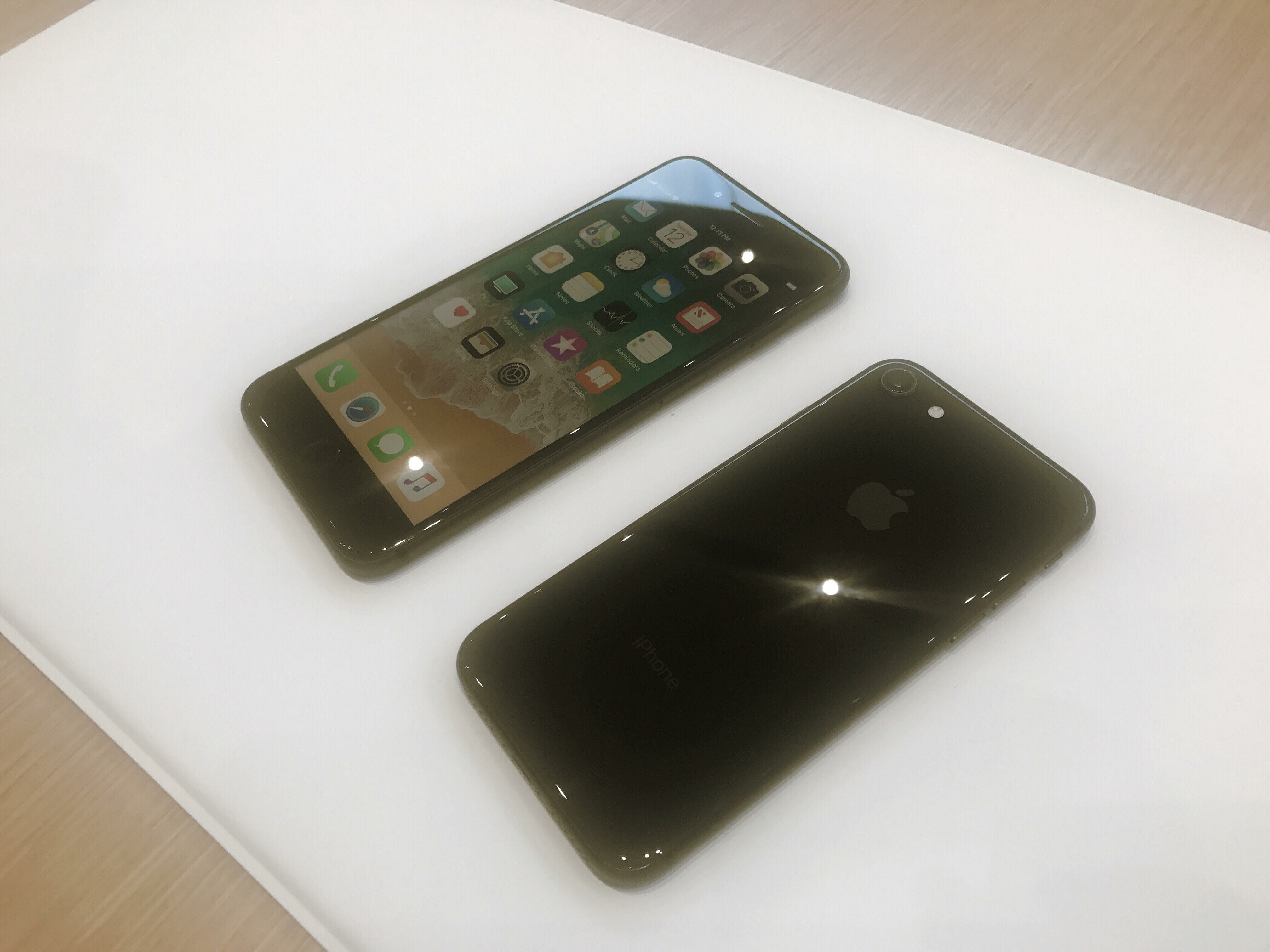 If you want a slice of that dual-camera action you'll still need to plump for an iPhone 8 Plus, which has had its sensors upgraded, and which also now offers the new Portrait Lighting when shooting those shots with the beautifully blurred background. You now get optical image stabilisation in both of the sensors, which should make a noticeable difference in real-world use. We didn't get to spend much time with the camera, but we'll report back when we have.
Thanks to the updated processor, fiddling with the Portrait Lighting in the app is quick and easy, so you can expect Instagram to soon be overloaded with these supercharged selfies.
The iPhone 8's camera has also been upgraded, but you still only get one sensor, and it remains a 12MP affair – albeit it will now apparently capture 83% more light.
Apple iPhone 8/8 Plus initial verdict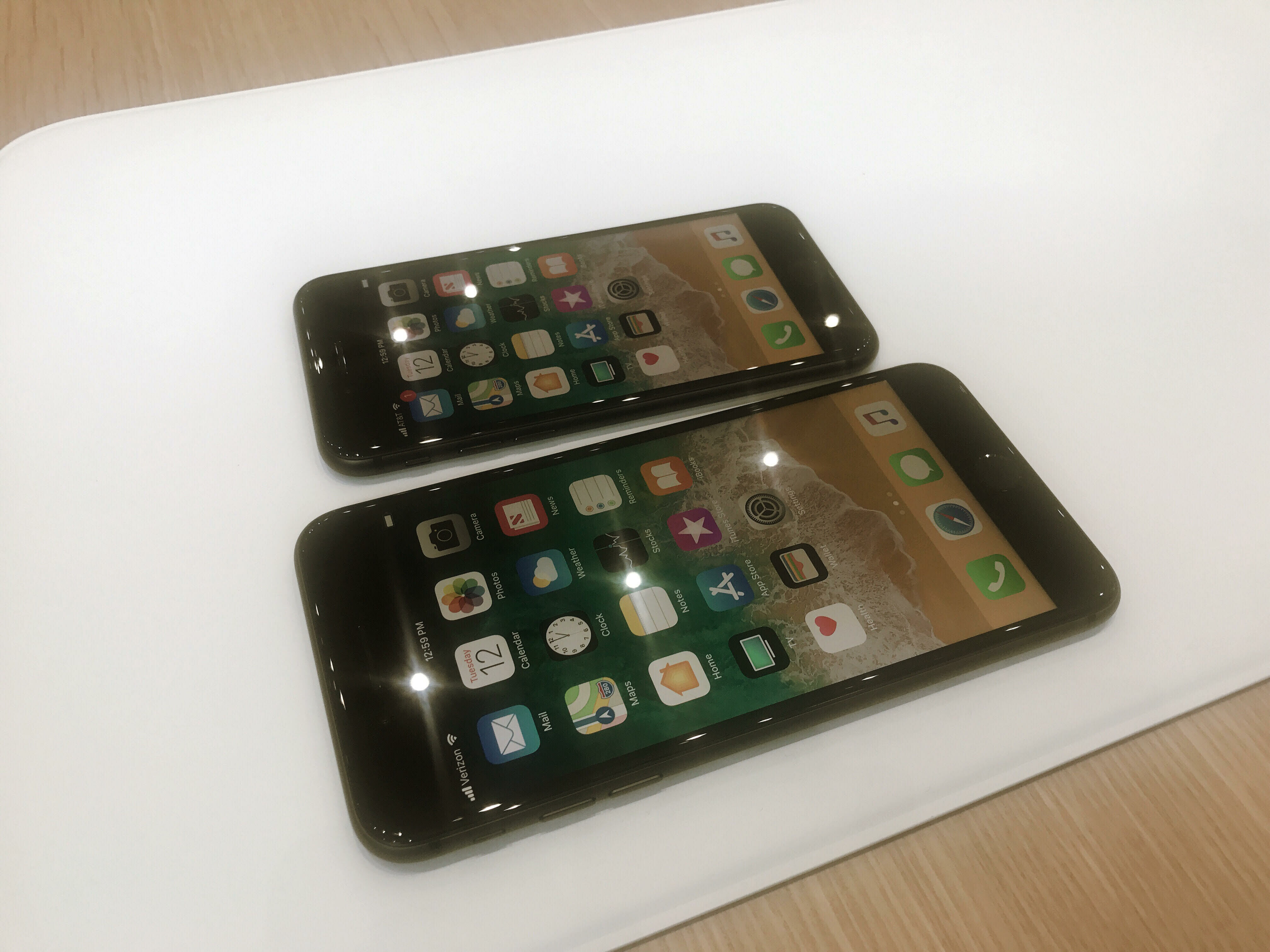 They might not come with Animojis but there's a lot to love about Apple's more affordable new iPhones.
There's no edge-to-edge screen or Face ID, either, but opposable thumbs are one of the things that set humans apart from the animals, so it's worth keeping them well worked and reminding them of that.
What the new iPhone 8 models do get is the new A11 Bionic processors and top-notch cameras (particularly where the 8 Plus is concerned), plus they'll fit most of your iPhone 7 cases and accessories. Wireless charging is included here as it is on the iPhone X, and the new design sure does look pretty.
No, they're (probably) not going to be as good as the X overall, but if your bank account frowns at the thought of a £1000 smartphone, you won't go far wrong by picking up an 8 or 8 Plus. We'll have a full review for you very soon.