Canon Digital Ixus I zoom review
The Ixus i zoom is a snapshot camera with a passable movie mode of 640x480 and 10fps and a nice range of colourful suits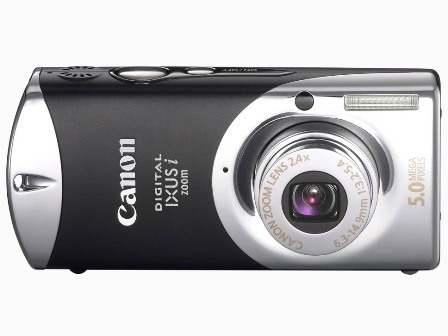 Photographically, the Ixus iZoom is just a snapshot camera with a passable movie mode of 640×480 and 10fps. But it's also a thing of beauty in its own right, coming in a seductive range of luscious colours – black, violet, gold or red.
No more fumbling in the dark
The Ixus iZoom is even smaller than it looks, so it'll happily sit in your shirt pocket and, at a svelte 104g, won't strain the lining.
Despite its size, it's easy to use, with a low fumble-factor and easy navigation of the 16 shooting modes.
The camera has an average enough 5MP CCD, a functional 1.8inch 118,000 pixel LCD, and an optical zoom of only 2.4x – so no great shakes there – but the pix are nice enough and what you're really paying for is, well, a work of art.