Devialet Gemini review
Hi-fi heavyweights join the rush of buds to the head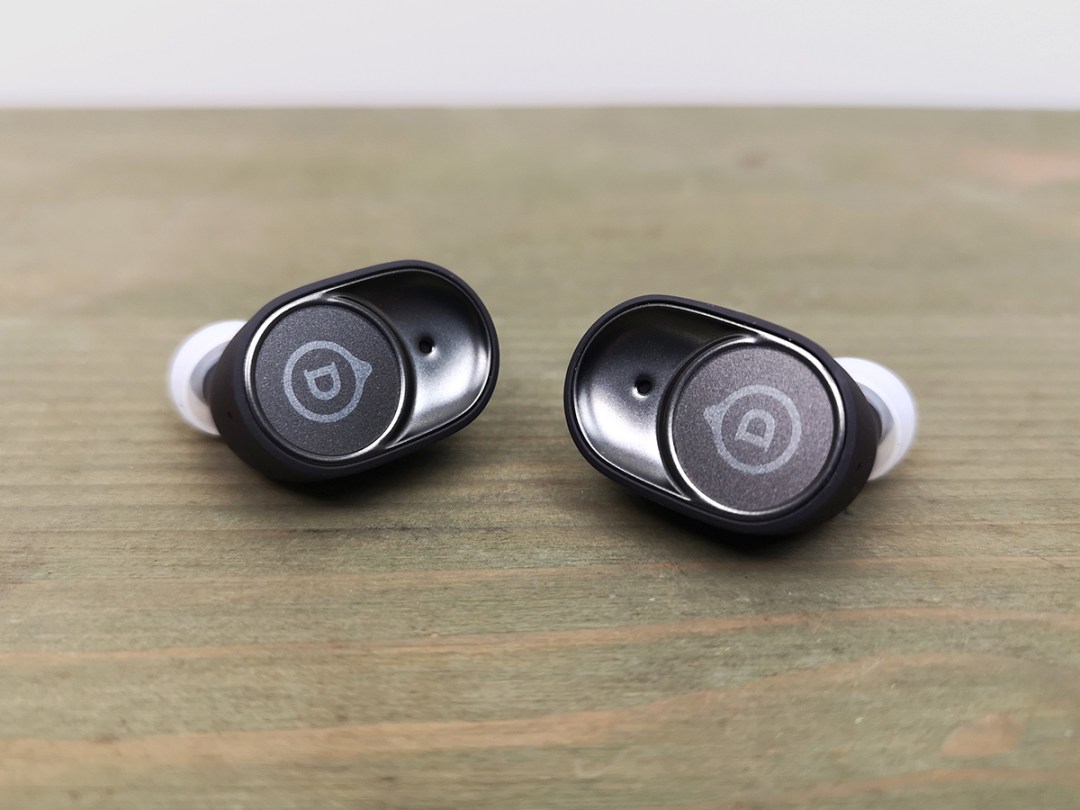 The world is being steadily and inexorably taken over by noise-cancelling true wireless earbuds. Ultimately they will of course learn to control our brains, but for now they're just trying to outdo each other at sounding nice… and these Devialet Gemini buds might just be the nicest yet. The fiends!
In less apocalyptic terms, it's a fast-growing market. Devialet is coming at it from the luxury angle – see our recent review of its lusciously loud Phantom 1 speakers – so if anything the £279 price of its in-ears, while higher than that of the Sony WF-1000XM4s or Bose's QC Earbuds, is surprisingly reasonable.
We've got some exciting new acronyms to wrestle with here – so if you're curious to know what EAM, PBA and IDC stand for, and whether they can make a pair of sub-£300 in-ear headphones sound truly hi-fi, keep reading.
DESIGN: THESE BOOTS ARE MADE FOR ROCKIN'
Well, they're not small. And from some angles they look like a pair of clompy old boots. But the Devialet Gemini buds are light enough to be comfortable, even if achieving a totally snug and secure fit can be tricky (despite a choice of four tip sizes). The charging case – taking the battery life from six hours to a total of 24 – really is a weighty chunk, but it's acceptably compact.
They're IPX4-rated, so ready for the odd splash rather than exploring the ocean floor, and they'll handle phone calls and voice-assistant commands as well as music. You can choose from three levels of active noise-cancelling and two levels of transparency for when you do want to hear the outside world – via a pass-through signal that's filtered to focus on the key frequencies of human speech.
Ready for the exciting acronyms? EAM is 'ear active matching', whereby the buds automatically tune their sound to the shape of your ear canals – something like Nura's magic profiling tech, but happening 10,000 times a second; PBA is 'pressure balance architecture', a system of meshes that keeps external noise out but allows the amount of air inside the buds to be regulated; and IDC is 'inspirational doggy cuddles', which helped keep Devialet's staff motivated during the design process.
No, sorry, that's not it. It's 'internal delay compensation', which as we understand it is a sort of deliberate latency that's there to keep the ANC loop in sync, allowing for more accurate phase-cancellation in those tricky high frequencies.
SETUP: HERE COMES THE TWEAK FRIEND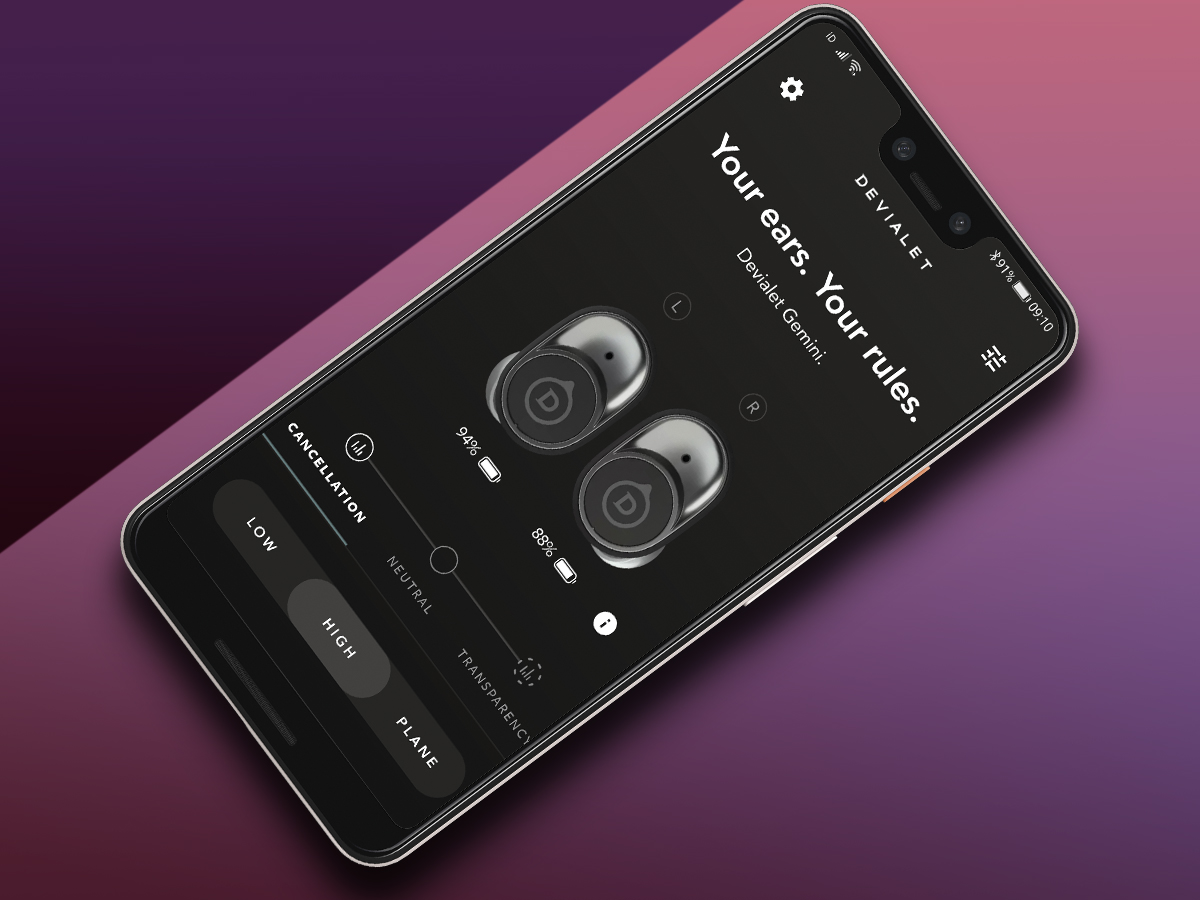 Getting started is simple enough and posed us no problems with an Android phone, an iPad or a Mac: press a button on the case to engage pairing mode and wait for 'Devialet Gemini' to show up on your device's list. It's Bluetooth 5.0, it seems extremely solid and it supports aptX, AAC and SBC.
There's an app, naturally, and for reasons that will become clear later on you're likely to want it. The interface is clear and simple, the functionality basic but sufficient: on one screen you can check on battery status and flip between those various levels of ANC and transparency; another lets you control the tone via a number of presets and a six-band graphic equaliser, as well as the left/right balance (for some reason); and then there's the settings menu, where you can assign custom functions to double presses on the buds' touch-sensitive outer surfaces.
Don't waste much time on that bit. The basics work OK, though: a single press on either ear is play/pause, a long press on either switches between ANC and transparency, and double presses are for skipping (left ear for back, right for forward).
As with most modern in-ears, music will automatically pause when you take one of them out; this is another thing you can change in settings, in case you want to play The Very Best of Simply Red without actually hearing it, just to spite Hucknall.
PERFORMANCE: THE WIND CRIES AIRY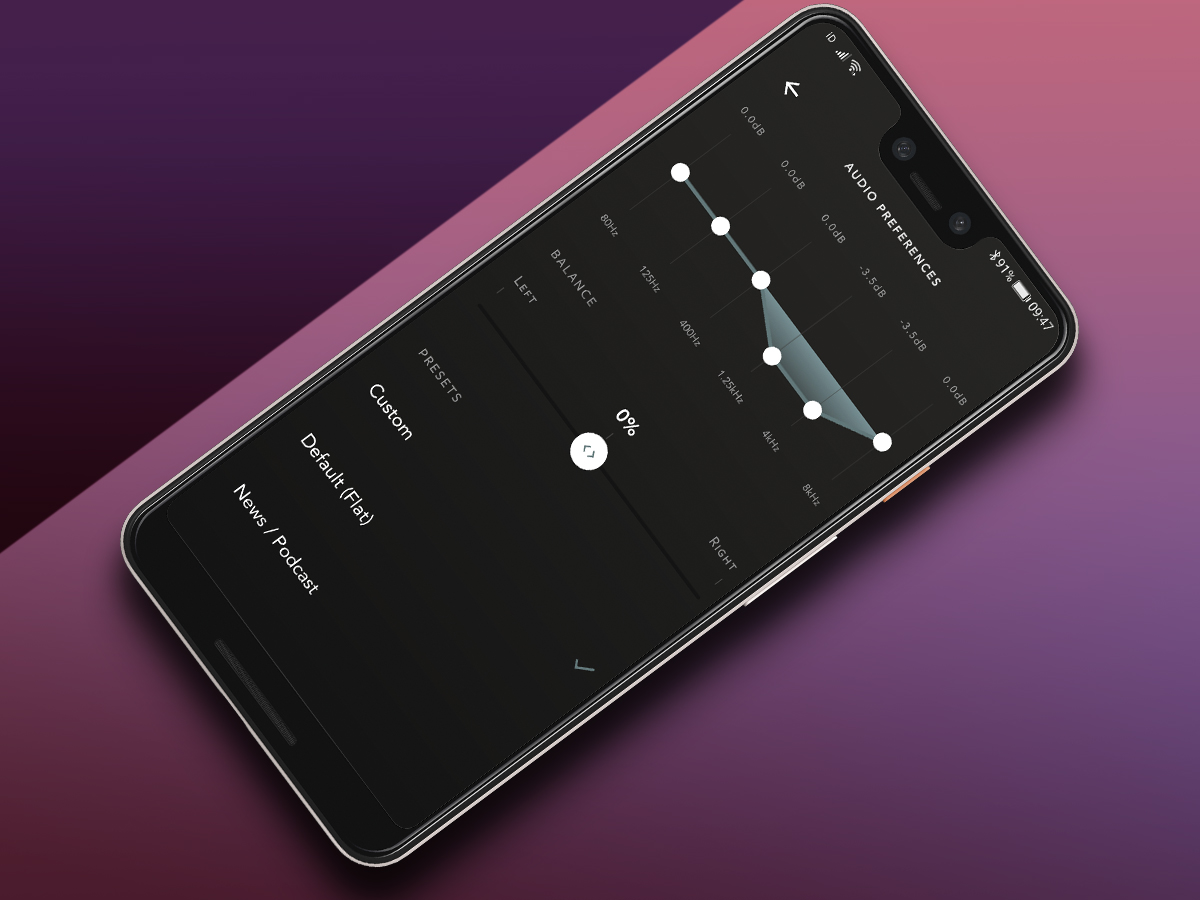 Devialet claims a frequency range starting at 5Hz, which is so far below the scope of human hearing as to be ridiculous – but hey, it's nice to know it's there. Let's see what they sound like in real life, shall we?
Now, it's possible your mileage may vary according to the shape of your ear canals, but our first impressions of these buds are good rather than great. The lower-end stuff sounds fine but things are so aggressive higher up the register that vocals, guitars and hi-hats soon get fatiguing. A quick visit to the EQ screen, however, is all it takes to swap 'excitement' for something kinder on the eardrums.
With subtle dips on the 1.25kHz and 4kHz bands, we're suddenly in happy hi-fi land. The sheer space in the midrange makes lesser buds sound rough and muddy in comparison, and reveals the kind of details that justify the invention of remastering. The bass isn't supernaturally expansive but it's deep enough without any hint of looseness, while the treble is as fresh and even as an overnight sprinkling of Ribena-flavoured snow.
Is this the most powerful ANC we've ever heard? No – there are better options for ultra-noisy public transport – but if you just want to silence general background hubbub it's highly effective. It's also very natural, cutting evenly across the frequency spectrum so the outside world seems to be turned down a few notches rather than weirdly hollowed out or muffled, and doesn't mess up the balance of the music when it's turned on or off.
Oh, we have to mention the other stuff. Phone calls are loud and clear at both ends, and Google Assistant works fine. But you really won't want to stop and call your mum, or find out which dinosaur had the biggest nostrils, when you're listening to these.
DEVIALET GEMINI VERDICT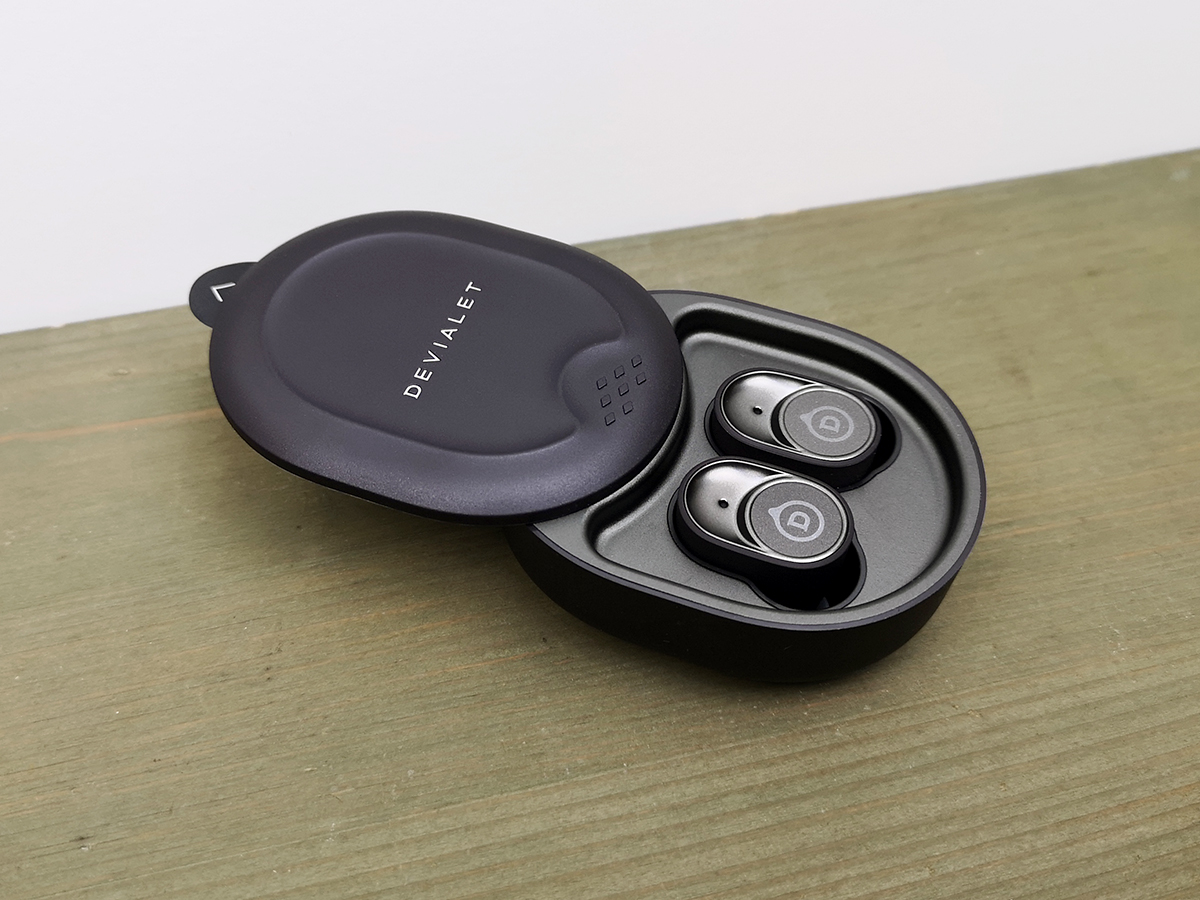 There's nothing special about the design of these buds, or the charging case, or the battery life, or the ANC, or the app. Even the name is a bit naff… and the sound out of the box is arguably overcooked in the upper mids.
But what you're getting here (eventually) is proper high-fidelity brilliance in an inexpensive and ultra-portable package. So who really cares about the rest?
Tech specs
| | |
| --- | --- |
| Connectivity | Bluetooth 5.0, USB-C and Qi charging (case) |
| Battery life | 24 hours (6 + 18) |
| Water resistance | IPX4 |
| Weight (g) | 2x 7g, 76g case |
Stuff Says…
True wireless ANC buds that have their quirks but offer delectable sonic refinement
Good Stuff
Stunning sound
Competitive price
Dinosaur nostrils
Bad Stuff
EQ might need tweaking to taste