Disney Infinity review
Mix Disney's Magic Kingdom with Skylanders and Minecraft, and this fantastic (and fantastically expensive) game is what you'll get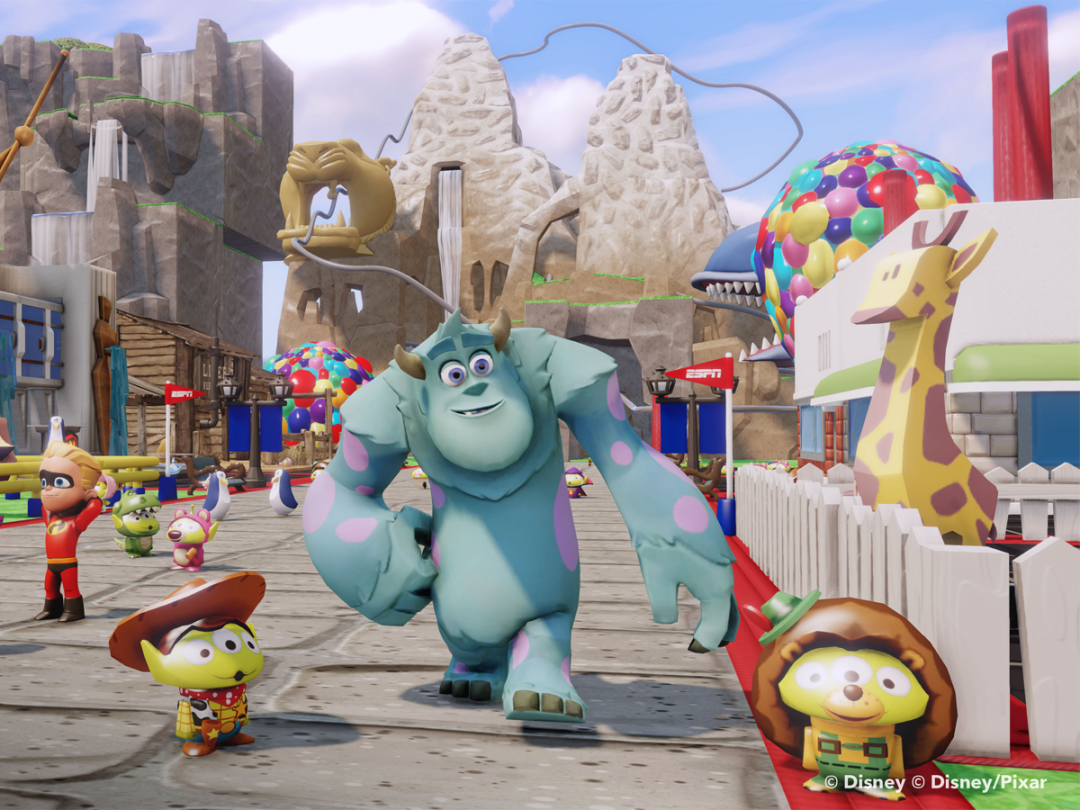 It's easy to label Disney Infinity as little more than Skylanders with Disney-Pixar characters. But while the way it gets players using toy figures to influence the on-screen fun owes much to Activision's mega-hit, Disney is seeking to take Skylanders' fusion of figurines and games to new heights with a level-creation tool that brings Minecraft and LittleBigPlanet to mind. But will it be fun for all the family?
Figuring it out
Even before you load up the game, Disney Infinity's figurines impress. There are three in the Starter Pack and each one drips with detail, from the cracked tarmac beneath Mr Incredible to the dreads of the fey Captain Jack Sparrow. In-game these toys are placed on the Infinity Pad device to access Play Sets based on their worlds or play as those specific characters in the level-creating Toy Box mode, where you can play as whoever you like.
Sadly the need to use the right character in each Play Set means you won't be taking Mr Incredible to the Monsters University, while playing with your pal means each of you having figures from the same world – and that's not guaranteed unless you're prepared to pay extra.
Play Sets
Disney Infinity is a game of two parts: Play Sets and the Toy Box. The Play Sets let players explore, mess around in mini-games and take on missions set by an abundance of wonderfully recreated Disney characters. The missions are bread-and-butter affairs – climb some platforms, bash these things x number of times, that sort of thing. It's breezy, accessible, depth-free stuff not far removed from the popular Lego games, but for older Disney fans it can be repetitive. On the plus side there are loads of neat things to find, such as the create-a-monster hut on the Monster University campus.
Toy Box
If the Play Sets are a bit shallow for older players, the Toy Box is a much more tempting offer. This mode lets the imagination run riot by allowing players to mix up elements from different Disney franchises and use a wide range of items – from palm trees to character-slapping fly swatters – to mould virtual playgrounds of their own design that can then be shared with friends.
What's more, pulling out the objects you want to use and sticking them into the grid-like structure of the world is easy peasy. If world-building in Minecraft is like making a fancy dinner from scratch, Disney Infinity makes things Pot Noodle-simple.
Feeling the grind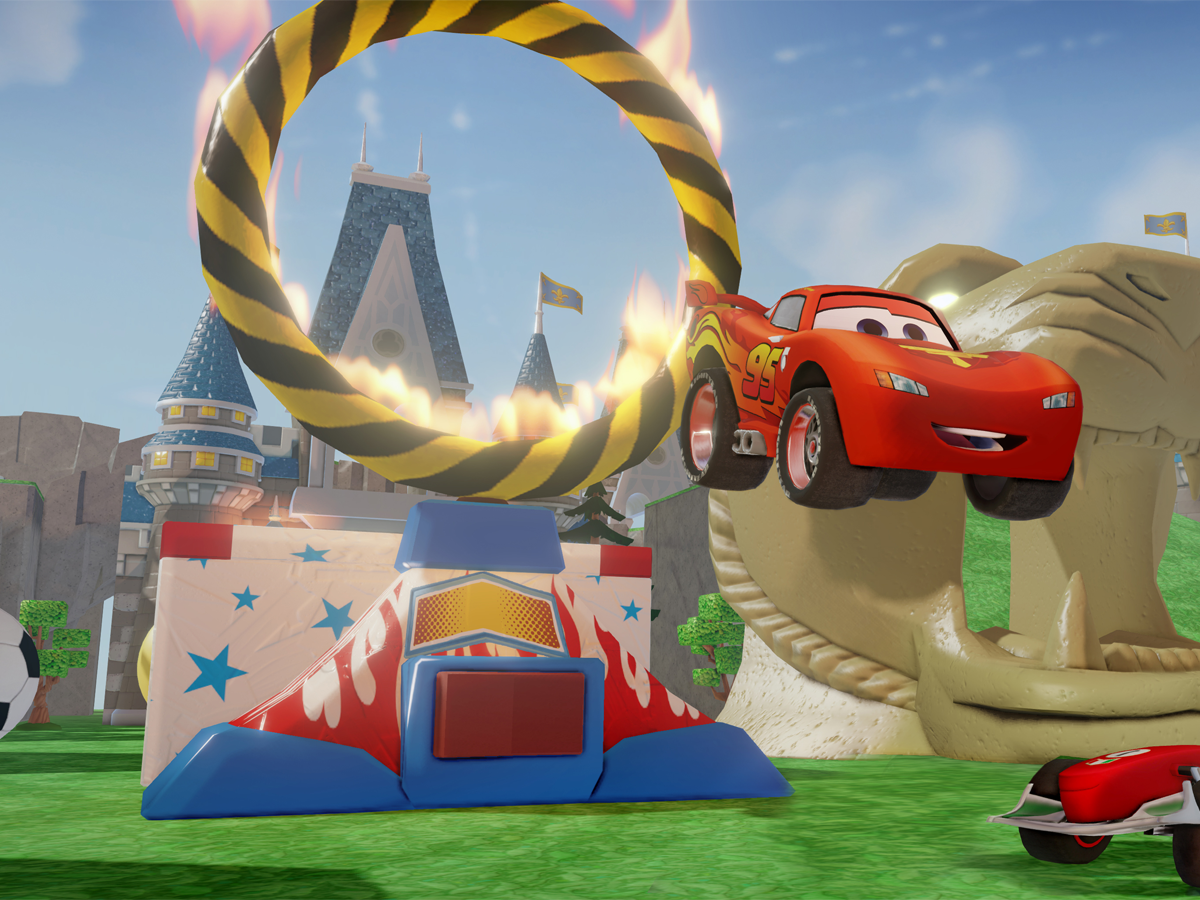 While the Toy Box is a pleasure to use, players do need to invest time in the Play Set missions to gain access the best goodies. That does feel restrictive early on, especially given that the Play Set missions are less compelling than the chance to mess around in Toy Box mode. After all, who wants to do another fetch quest when you could be designing a crazed Disney-themed assault course packed with giant fly swatters?
The game that keeps on giving – if you keep on spending
Great as all this is, getting the most out of Disney Infinity is going to cost. The £50-odd starter pack gives you one Play Set, three figures and one power disc that lets players access a bunch of extra items and features. Want another power disc? That'll be £3. Want another figurine? That starts at £12 per figure going up to £25 for a pack of three. And another Play Set to play will cost you £30. So while Infinity offers the prospect of having always something new to play with, it's going to do serious damage to your bank balance – especially if your kids have honed their pester powers to ninja-like levels.
Verdict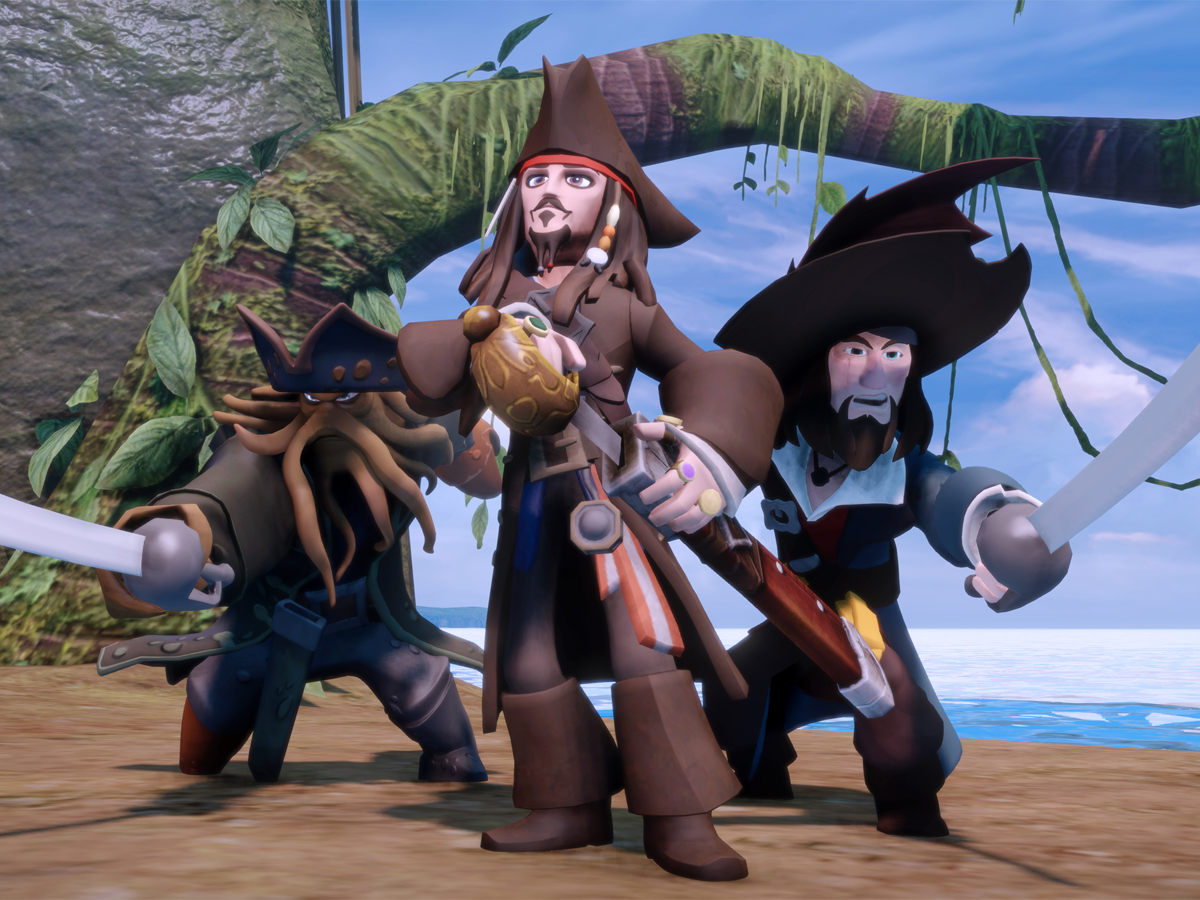 Disney Infinity takes the raw figurine-collecting appeal of Skylanders and enhances it with a wonderfully accessible world-creation tool capable of enchanting young and old(er) alike. The Lego game-esque missions are mainly geared towards kids but the Toy Box is magical enough to keep you hooked on building your very own Disneylands. But be prepared to dig deep if you want to amass a collection of Infinity figures and access all that the game has to offer.
Stuff Says…
A compelling and surprisingly deep fusion of Skylanders, LittleBigPlanet and Lego that threatens to suck pounds like a vampire piggy bank
Good Stuff
So polished it sparkles like Tinkerbell
World-making is joyously simple
Fabulously silly in two-player mode
Bad Stuff
Simple missions may bore older players
Too few world-making items at the start
Collecting all the figurines will be costly