GoPro Hero4 Black Edition review
The market-leading action cam's pro-level incarnation is strapped in and ready to roll, but does it live up to the hype?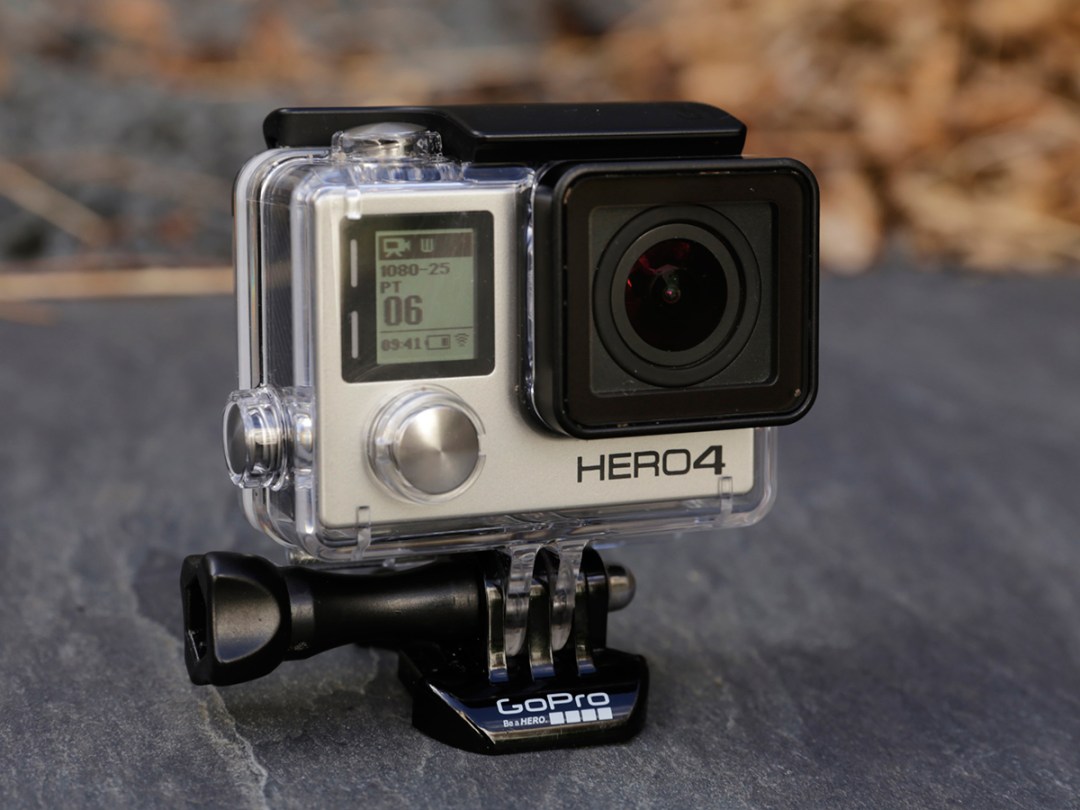 GoPro has taken a leaf out of Apple's Big Book of Hyperbole with its latest campaign, declaring of the Hero4 Black Edition: "2x the performance, yet again. Simply the best"; and calling it the "most advanced GoPro ever".
The camera itself seems a lot more modest about its superiority. With only minor physical tweaks, the Hero4 Black looks little different from its predecessor – but inside it packs professional features and greater processing to justify its position as the top-of-the-line GoPro, priced a full £300 more than its most basic sibling.
Selfie-pole position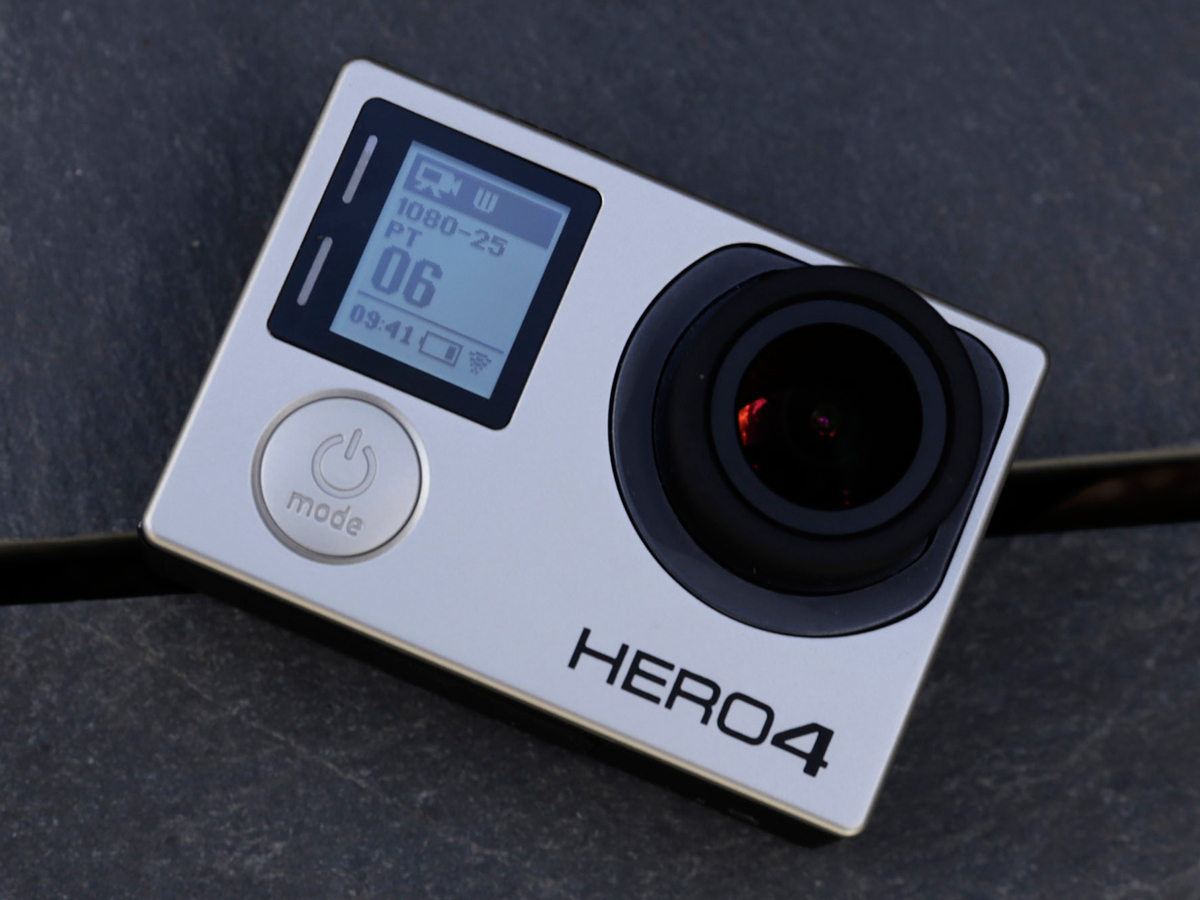 The fourth edition of the HD Hero comes in two different flavours: the Hero4 Silver (£330) and this, the top-level Hero4 Black (£410). Meanwhile, the company is also selling the Hero (£110), the Hero3 White (£170) and Hero3+ Silver (£250).
Despite being the most expensive, the reasons for its higher cost aren't immediately apparent, especially as the Hero4 Silver comes with a built-in touchscreen whereas the Black has no screen at all. That's because most of the Black's expensive bits are on the inside, with more power enabling high resolution 4K video at 30fps and 1080p video at a silky slo-mo-enabling 125fps.
Design
The external changes are subtle but significant. Those looking to upgrade from an earlier model may be dismayed to find that the battery design has changed, so any old GoPro batteries you have going spare won't fit. The new design now sees batteries slotting in behind a trapdoor in the base – similar to most full size cameras or camcorders – rather than having to pull off the entire back. Also, the recording/activity lights on the front are now neatly positioned along the side of the screen.
The side button which formerly only activated Wi-Fi mode now has a spanner icon on it as a press now brings up a contextual sub-menu, making navigating through settings much quicker. A long press activates Wi-Fi mode, and a press during recording triggers a 'HiLight tag' on the footage, so you can find those especially hairy moments more easily when it's time to edit what you've recorded.
The housing is essentially unchanged from the previous version. It protects the GoPro Hero 4 Black Edition down to 40m underwater and fits all previous GoPro mounts.
Get-upside-down-and-go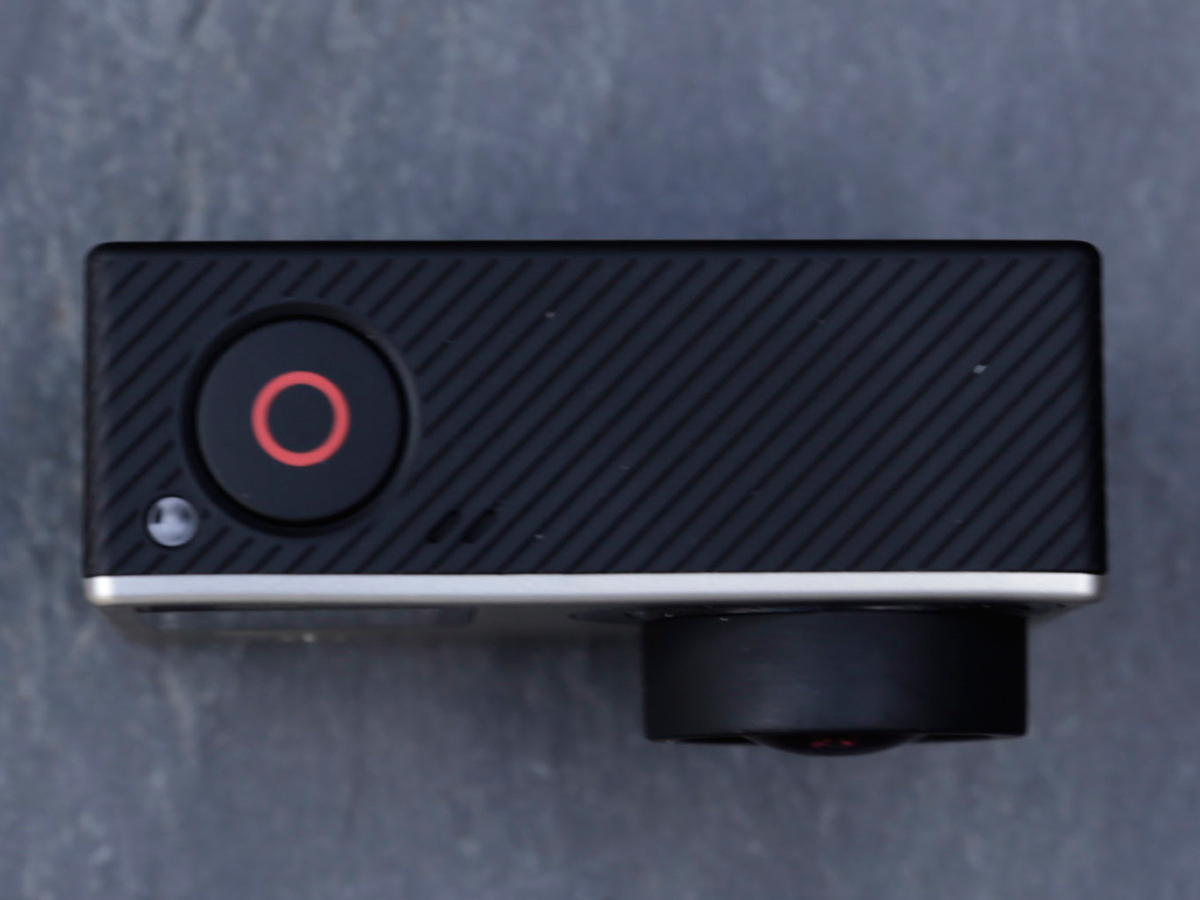 Filming from a standing start has got quicker with the QuickCapture feature which sets off filming with a single press of the top button, even when power is off. A long press, meanwhile, triggers a time lapse. From button press to recording still takes about seven seconds as the GoPro turns on, but it's an extremely handy feature which means less fumbling around getting into the right mode.
Another new feature means you no longer have to manually set the GoPro to upside-down mode – instead you can select the auto option which flips the footage automatically. So you no longer have to flip all your footage over later in editing every time you get creative with the mounting and forget to change the orientation manually.
Timelapse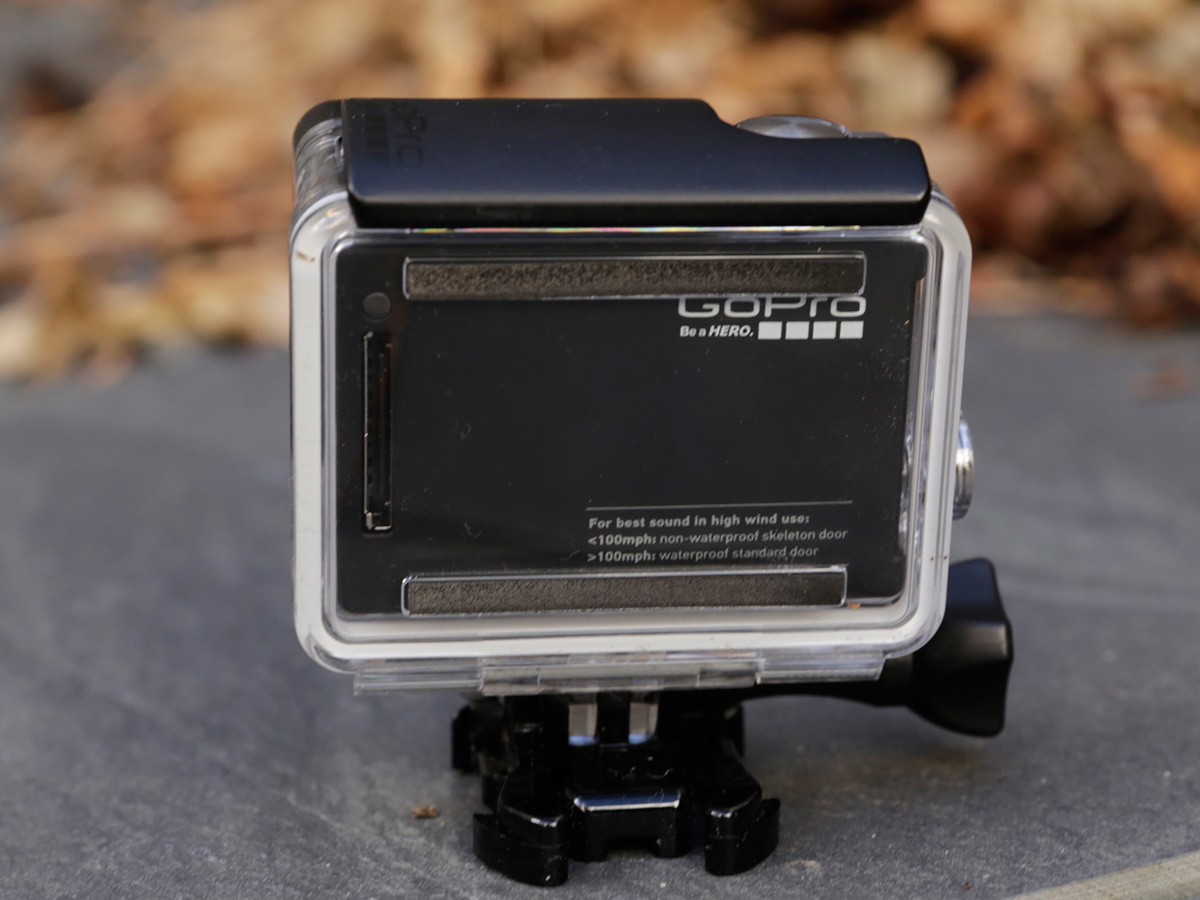 The Hero4 Black's timelapse mode really is a beautiful thing, producing high resolution 2.7K or 4K timelapse videos as easily as normal clips, so there's no need to manually compile hundreds of stills into a movie later. The high resolution allows for plenty of cropping in if you 'only' want a 1080p movie, so you can zoom in on details or create panning movements in editing without losing any detail.
Using the app/remote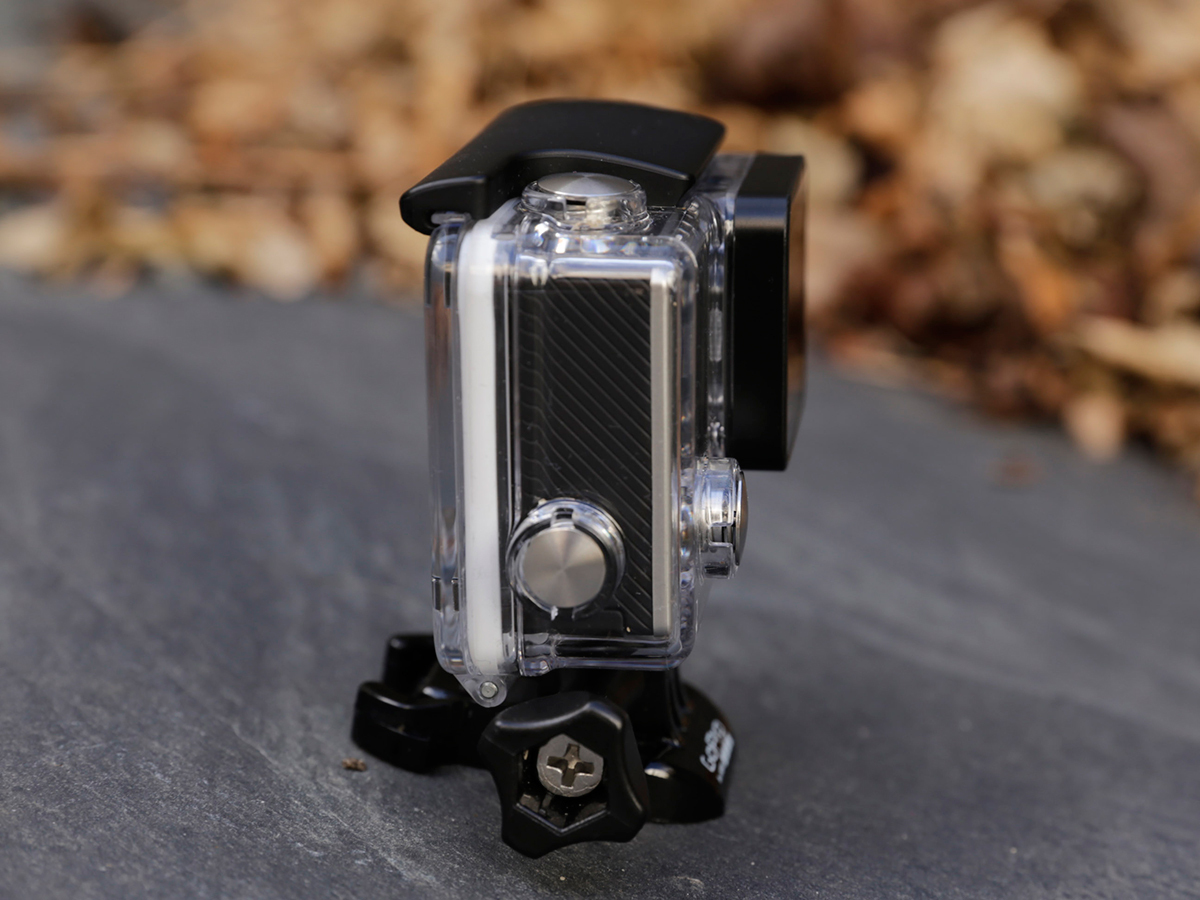 The app is surprisingly easy to use, connecting to your Android or iOS phone via Wi-Fi within a couple of seconds and providing a remote live view. This only suffers from a very reasonable one-second lag and also gives you quick access to all the settings in addition to the facility to start and stop recording. You can also use it to play back clips directly within the app, so you can make sure you got that shot before you pack up and go home.
While the app is great, it's a shame the Hero4 Black doesn't come with a Smart Remote (available separately for £65) as the Hero3+ Black used to. As handy as smartphone operation is, if you want to use the HiLight tag feature remotely or just start/stop recording while doing something action-packed or mildly perilous, using your phone isn't really an option.
Video quality
Colour saturation is good without being unnaturally bright and it's sharp with plenty of detail. In particular, the GoPro Hero4 Black's auto-exposure is brilliant, producing great results in rapidly changing conditions such as transitions from indoors to out, or through areas of shade in a bright setting. Its quick adjustment ensures there's no break in the action and no blinding white- or blackouts. Photos display the same traits, colour-wise, as video, though get a little too close and the detail starts to soften into watercolour-esque splodges.
Pro tool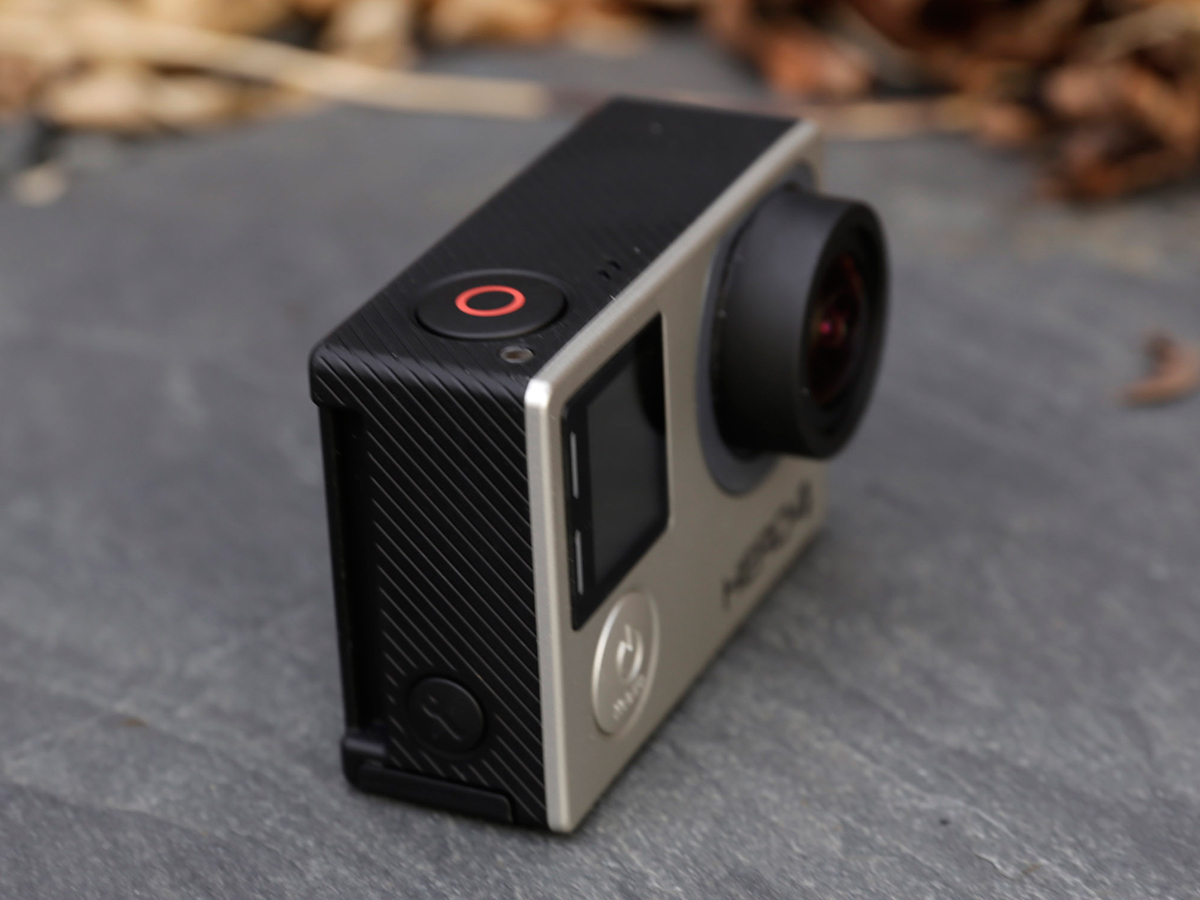 Being the top-level model, it's definitely aimed at the semi-pro-to-pro market – the number and scope of options would likely bewilder noobs. You can select exposure variations, frame rate, format – the new SuperView mode takes a full 4:3 picture and stretches it into 16:9 – and much more. So those who aren't so serious about filmmaking should definitely plump for a lower-specced model, as they just won't use all of the Black's capabilities.
GoPro claims better low light performance with the Hero4 Black, and it does indeed deliver. Exposure in general is very good, quickly adapting from indoor to outdoor setting without any whiteout which makes for a very natural-feeling transition in videos. The new Night Lapse and Night Photo mode also allow for more creativity, allowing the longer shutter times required to properly expose after-dark scenes.
Protune is another example of this, though it has been made more beginner-friendly. It's GoPro's high-bitrate – therefore higher quality – mode that can now be switched for both video and photos. Whereas before it would default to a 'flat' picture profile which looks dull straight out of the camera but responds better to post-production colour correction, you can now select the 'GoPro' colour profile for high quality and GoPro's signature colours straight out of the camera.
Connections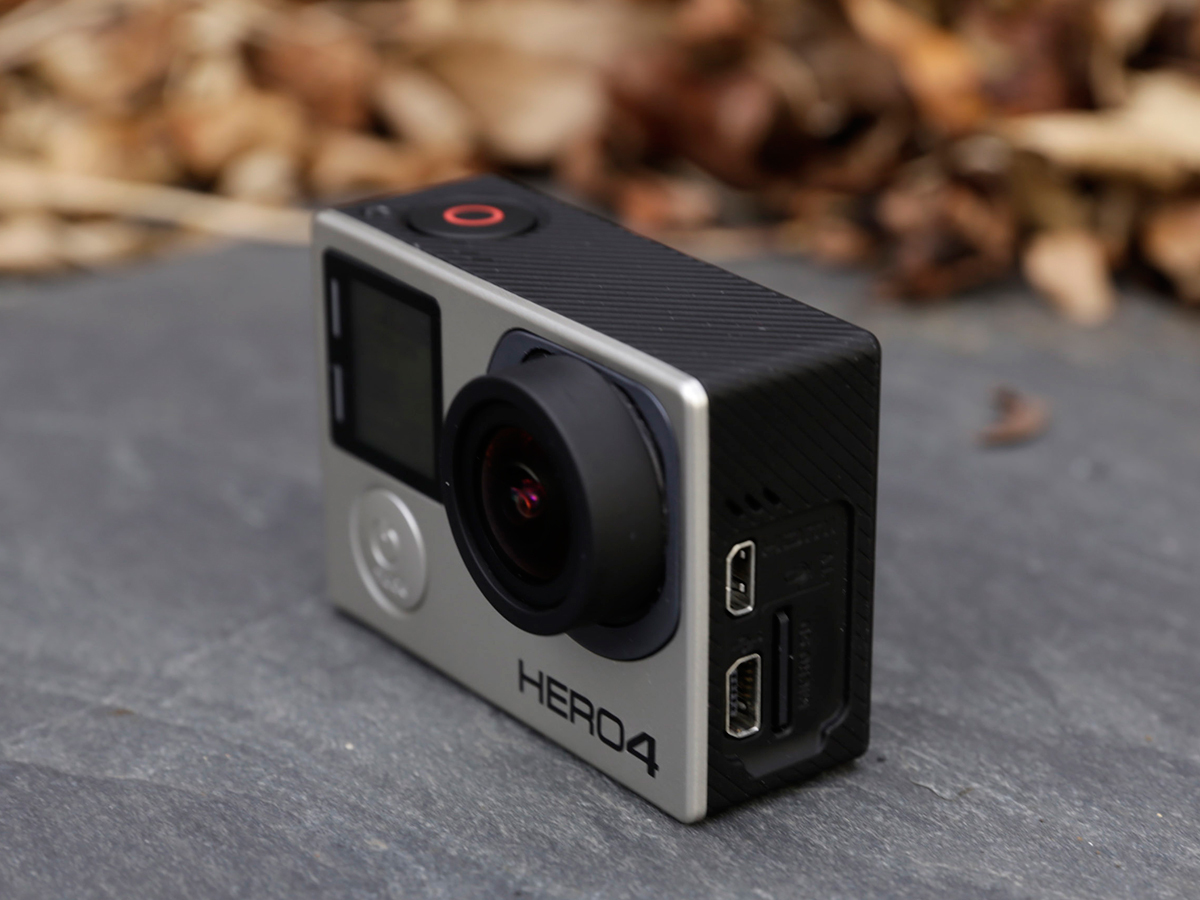 On the side is the MicroSD card slot (up to 64GB), a Mini USB port for charging and now also external USB microphones plus a Micro HDMI port for direct video output. The Hero port on the back allows for connection of accessories such as the LCD Touch BacPac (£65) which adds a touchscreen to the rear, or the Battery BacPac (£40) which extends battery life for longer shoots.
Battery life is in line with previous GoPros, producing around 1.5hrs of 1080p footage, or around 50 minutes of 4K (and about 10 minutes less for each if you've got the Wi-Fi turned on).
GoPro Hero4 Black Edition verdict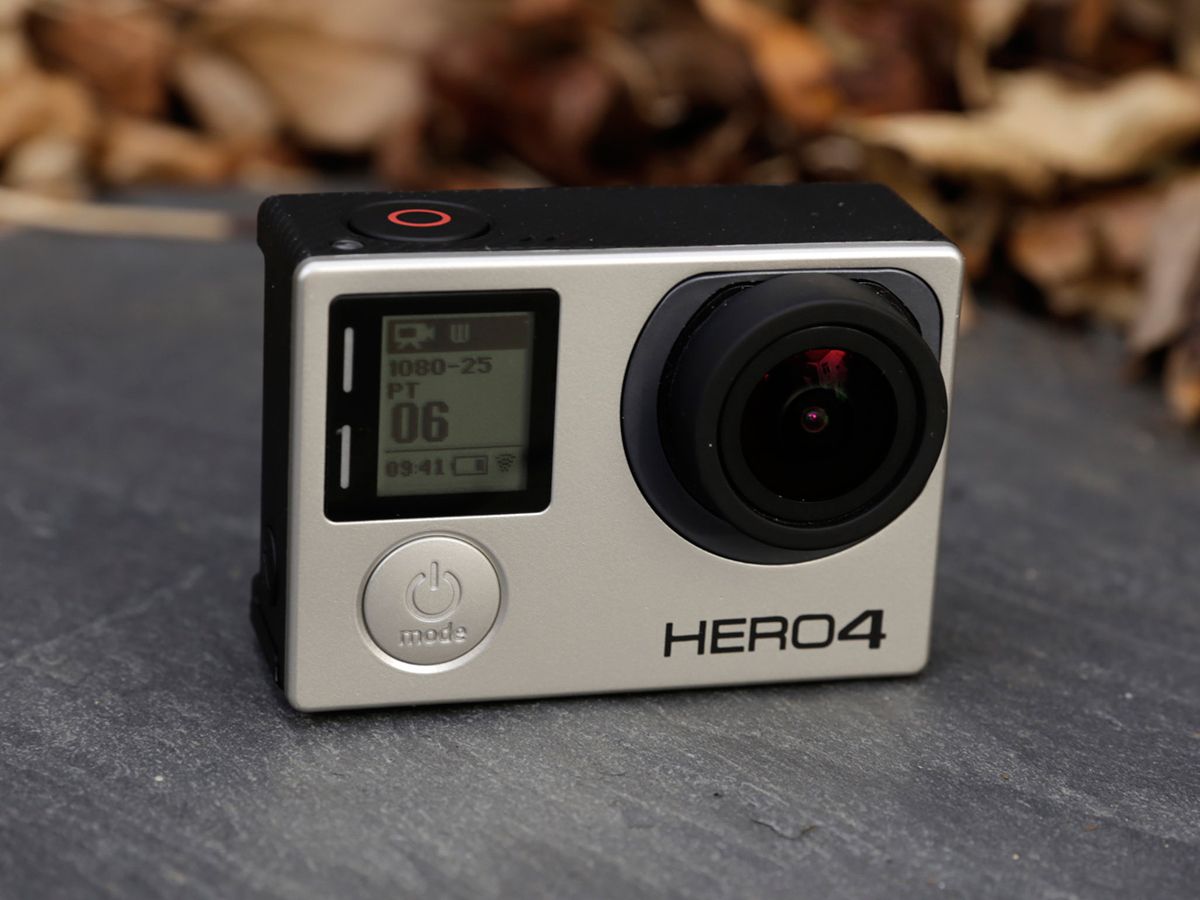 The GoPro Hero4 Black is as much a professional filmmaking tool as something you can just strap to your helmet to capture some action.
A comprehensive array of new manual settings, plus dazzlingly detailed 4K at 30fps and silky slo-mo 1080p at 120fps make it a truly professional tool.
It's brilliant, but for most the Hero4 Silver will do everything they want – and it comes with an LCD touchscreen – for around £70 less.
Tech specs
| | |
| --- | --- |
| Video resolution | 4K (3840×2160) at 30/25/24fps, 1080p at 120/90/60/50/48/30/25/24fps |
| Photo resolution | 12MP |
| Photo burst | up to 30fps |
| ISO range | 400-6400 for video, 100-800 for photo |
| Battery | Li-ion 1160mAH |
| Connections | Mini USB, Micro HDMI, MicroSD (up to 64GB) |
| Weight | 89g (152g with housing) |
Stuff Says…
A fantastic pro-level creative tool for capturing the action, but think hard whether you really need to pay the extra over the Hero4 Silver.
Good Stuff
Extensive manual settings
Great app control
Improved menu navigation
Bad Stuff
Expensive
No onboard screen
USB mic only