HTC Desire 10 Lifestyle review
HTC banks on your love of beats with its desirable new mid-ranger
How much do you care about sound?
If you were too busy getting down to the latest EDM club anthem to answer, HTC's latest mid-ranger might be the phone for you.
The Desire 10 Lifestyle puts sound ahead of everything – well, everything except price. It's a £250 phone that doesn't quite pack the punch of top-end competitors, but it's doubled down on speakers and squeezed in a high quality DAC that'll play nicely with Hi-Res audio files.
Is that enough to look past a basic screen and entry-level performance, though? I've been rocking out to one for the past week to find out.
HTC Desire 10 Lifestyle design
Right out of the box, the Desire 10 Lifestyle divided opinions in the Stuff office – and not just over the ridiculously long name. We just couldn't decide if it looked good, or if it had edged into tacky territory.
The culprit? The glinting gold trim around the edges of our Polar White review sample.
You could go for Stone Black, Royal Blue or Valentine Lux (whatever that is) instead, but they've all got more than their fair share of bling.
There's an odd mix of matte and glossy polycarbonate plastics on the back and sides, too, but at least the metal frame underneath gives the Lifestyle some heft and rigidity.
Whether you like the look will boil down to personal taste, but either way, there's no denying the Lifestyle is a bit of a brute. With touch-sensitive buttons below the screen and a speaker above, it feels a lot bigger than its 5.5in screen size suggests.
Despite the oversized dimensions, though, it's missing a few features that should be par for the course in a 2016 mid-ranger.
Case in point: no fingerprint sensor. Much cheaper phones have managed to pack one in this year, so HTC has missed a trick by not doing the same.
At least it still ticks a few boxes, including the SD card slot. Kinda handy if you plan on filling your phone with massive Hi-res music files. There's a headphone jack up top (whew) and microUSB charging at the bottom – no USB Type-C here.
HTC Desire 10 Lifestyle display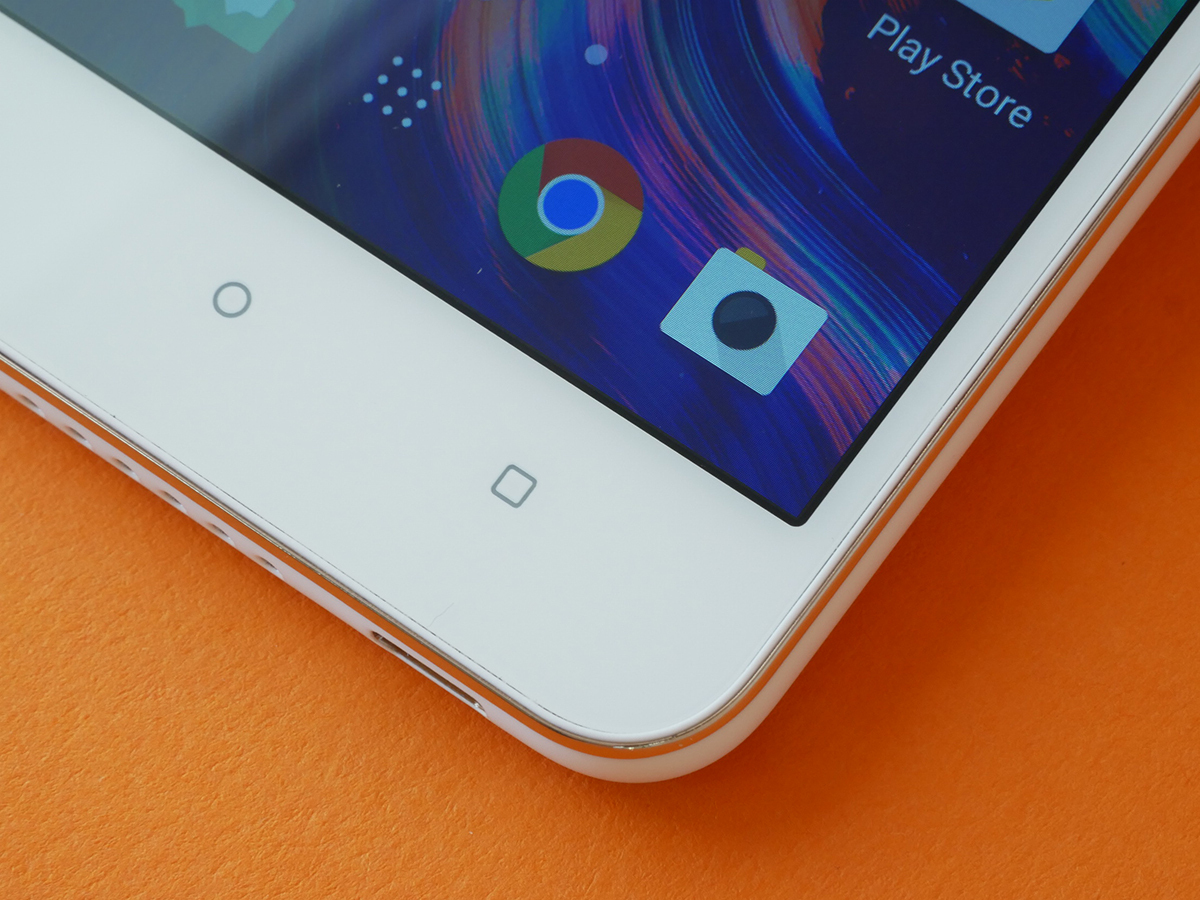 The 5.5in LCD panel should be perfect for watching video and gaming on the go, but we wish HTC had splashed out on a 1080p screen.
Instead, the Lifestyle is stuck lingering at 1280×720. Disappointing? Yes. Dealbreaker? No, not quite.
Unless you've got your nose to the screen, you won't notice the pixel grid, and it still manages to pack plenty of detail into your pics and videos.
That lower resolution should take away some strain from the CPU and graphics chip when you're playing games or watching video, too – hopefully giving battery life a bit of a boost.
It won't rival any phone rocking an OLED screen for colour vibrancy or contrast, but YouTube videos still have a decent amount of punch.
It's bright, too. I had no trouble using it in bright sunshine, and it helps make whites look super bright – handy when you're reading web pages.
HTC Desire 10 Lifestyle audio
The display might only be so-so, but the Lifestyle doesn't pull any punches in the audio department – whether you're listening through headphones or the phone's own speakers.
That's because it's packing Boomsound, with a tweeter up top and a woofer at the bottom, separating high and low frequency audio for music closer to your home Hi-Fi than something you've just pulled from your pocket. Each speaker has its own dedicated amp, too.
Yep, you really can crank up the volume and listen from the other side of the room – it's impressively loud. OK, so that "subwoofer" isn't going to worry the neighbours, but you'll notice the improvement over most other phones.
HTC has added Dolby Audio, too, dynamically equalising your tunes through the 24-bit DAC. If you've got a pair of HTC headphones, it'll automatically tweak the sound signature to match.
Before you groan at the thought of using the duff pair of bundled buds, though, know that the set you get with the Lifestyle are actually pretty damn good, providing much better audio quality than any other freebie pair.
There's a noticeable crispness to the Lifestyle that I didn't get on other phones, even with the same pair of headphones. Audiophiles might find it too far removed from that must-have neutral sound, but it did a great job adding some bite back into YouTube uploads of old 90s rave tape packs.
HTC Desire 10 Lifestyle Performance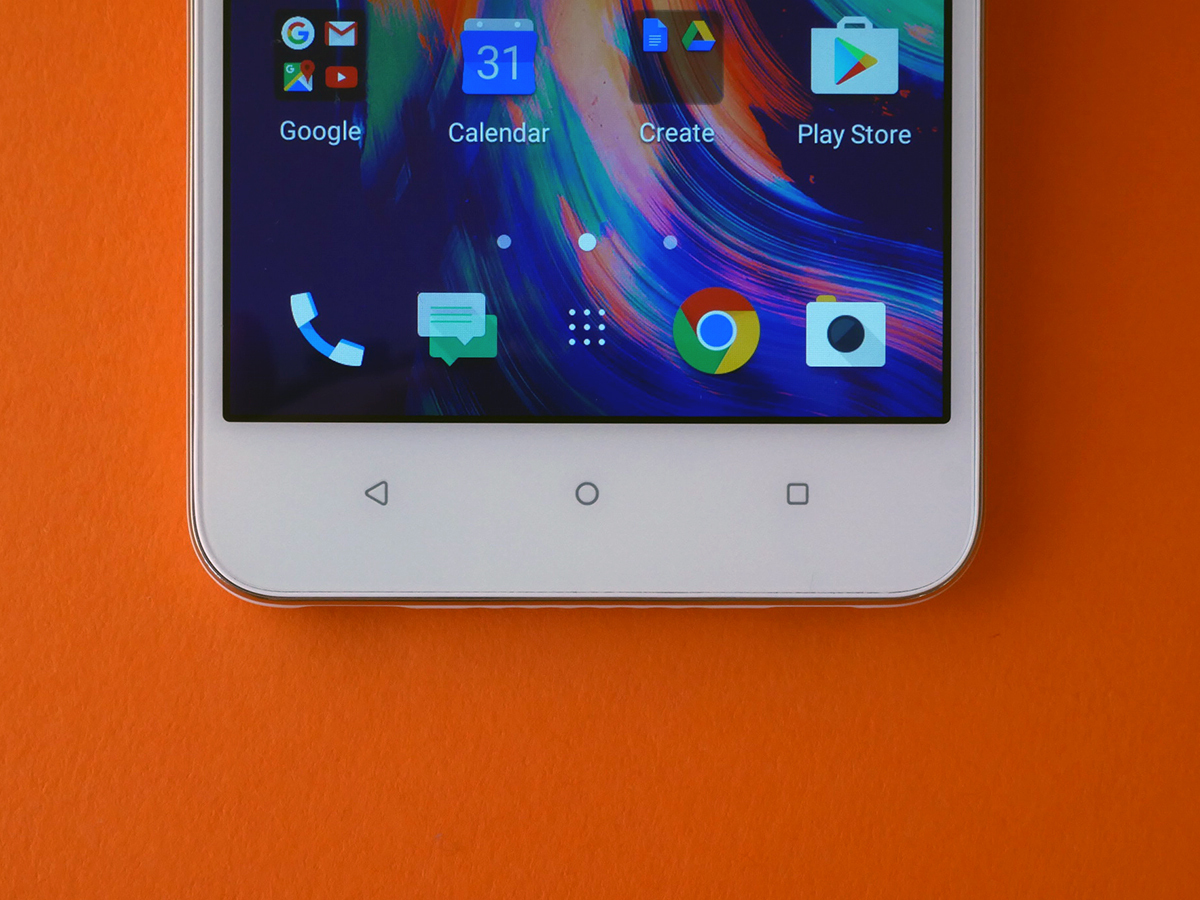 The Lifestyle isn't just a (subjectively) pretty face. It's also very flexible, with a completely customisable Freestyle interface to make the phone your own.
Everything can be changed: not just wallpapers and ringtones, but icon types, fonts and layouts too. You're not restricted to HTC's pre-made themes either. You can download themes made by other users, and even make and upload your own.
Aside from a few wakeup gestures, which open particular apps from sleep mode when you tap or swipe in a particular way, Android Marshmallow is relatively stock too – a big change for HTC.
It's a shame, then, that it feels a little bit sluggish on account of the entry-level CPU running the show. You'd normally find the quad-core Snapdragon 400 in sub £200 phones, but here it is in a mid-ranger, struggling to keep up.
You either get 2GB or 3GB of RAM (depending if you go for 16GB or 32GB of storage) but even our higher capacity model wasn't especially rapid. Sure, you can swipe through home screens without any noticeable lag, but intense games like Asphalt 8 feel the pinch and Chome felt sluggish once a few dozen tabs were open.
The low-power CPU didn't really help extend battery life much, either. You'll be looking at a drained phone at the end of a long day out of the house, with the Lifestyle regularly running low by home time.
HTC Desire 10 Lifestyle camera
Based on previous experience, I wasn't expecting to be blown away by the Lifestyle's rear camera. There's no laser autofocus like you get on the Desire 10 Pro, and the pixel count is stuck at 13MP rather than 20MP.
It'll do in a pinch, as long as you feed it enough light. During the day, it takes clear, vibrant outdoor shots, but struggles in direct sunlight and didn't impress when I moved indoors. Without natural light, pics just looked a little dull and lacking punch.
You only get a basic LED flash, too – no dual-tone fanciness here. That means low-light shots end up looking harsh with the flash, or noisy without.
It can handle 1080p video recording at 30fps, but won't do 4K. Results are passable for Facebook, but you won't be shooting any action epics with one of these.
The 5MP selfie camera up front is equally passable, and can digitally pop on some slap with a Live Makeup mode. It can be a bit aggressive, though – tone it down or you'll end up looking like a mannequin.
HTC's camera app is annoyingly basic, too. There's no manual mode, no RAW shooting, no filters to play with or even slow motion video recording.
HDR mode adds a second or two to every photo – just enough to be annoying, and to make you want to disable it altogether. It's too slow to deal with fast movement, adding blurry parts to your shots as it stitches multiple exposures together, but it does a decent enough job of adding dynamic range to still scenes. If you're not in a hurry, it's still worth giving a try.
HTC Desire 10 Lifestyle verdict
You'll either love or hate the Lifestyle's looks, but HTC's musically-minded mid-ranger is more than skin deep.
Its high definition audio abilities will keep Spotify addicts happy, and that 5.5in screen should be fine for a box-set binge or gaming marathon too – even if resolution is a bit disappointing for the price. The custom OS isn't half bad, either.
Performance leaves a lot to be desired, though, as does the camera. If you can stretch to it, the £330 OnePlus 3 is easily the better buy. If your headphones never leave your head, though? This could still just about be one to consider.
Tech specs
| | |
| --- | --- |
| SCREEN | 5.5in, 1280×720 LCD |
| CPU | Quad-core Qualcomm Snapdragon 400 |
| MEMORY | 3GB RAM |
| CAMERA | 13MP rear with f/2.2 lens and LED flash, 5MP rear with f/2.8 lens |
| STORAGE | 32GB onboard, microSD card expansion |
| OPERATING SYSTEM | Android 6.0 Marshmallow |
| BATTERY | 2700mAh |
| DIMENSIONS | 157x77x7.7 mm, 155g |
Stuff Says…
Hi-definition sound isn't enough to make up for a lacklustre display and pedestrian performance
Good Stuff
Superb sound
Customisable Sense UI isn't hateful any more
Distinctive looks disguise bargain price
Bad Stuff
720p isn't good enough any more
Camera quality is pretty basic
It's flippin' massive