Huawei Mate 20 Pro review
Meet our new best Mate
When Huawei started off trying to crack the world of phones, the strategy was pretty simple: make the phones cheaper than just about everyone else's.
The Huawei Mate 20 Pro is part of Huawei 2.0, though. Rather than going "cheap", Huawei's gone techy.
This is the most gadget-packed phone you'll find. That it is also one of the most accessible phones at this money-no-object level is what makes the Mate 20 Pro extra-special, though. Huawei's display design shrinks the phone down, for a more hand-friendly feel than anything but the iPhone XS.
Design and build: what lies beneath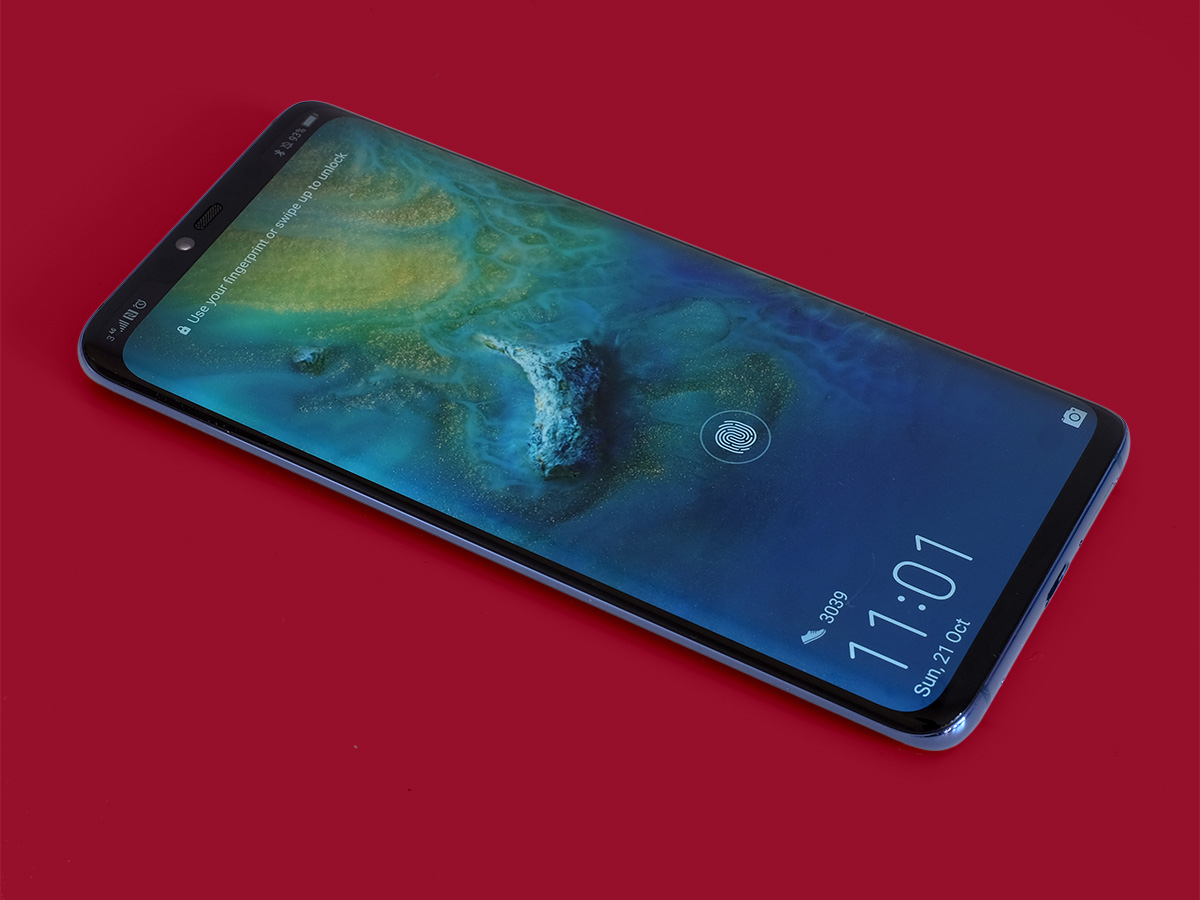 On paper the Huawei Mate 20 Pro sounds big. It's a Mate for starters. They're usually some of Huawei's largest phones. Its 6.39in display sounds massive too.
The Huawei Mate 20 Pro is surprisingly, oddly, petite though. It's far narrower than the Samsung Galaxy Note 9, which Huawei has in its sights. This isn't a light phone, but makes every other £900-ish Android seem quite a handful.
It otherwise follows today's usual high-end phone design bible. You get aluminium on the sides, glass on the front and back. And, just like Samsung, the glass is curved. This isn't "2.5D", it's real swooped glass, which only makes the Mate 20 Pro feel slimmer, more dynamic. You can get the phone with either normal glossy glass or a micro-etched finish. It's still glass, but has a slightly different feel and much higher friction. If you're tired of your phone slipping off every surface known to man, get this version.
If you met this phone and didn't know about it, you'd assume it was very pricey, but not necessarily the arch deacon of phone geekery it is. But there are more cutting-edge extras here than in any other phone of 2018.
First up, there's the in-screen fingerprint scanner. There's an optical sensor under the screen that fires up through the panel. A light-up guide shows you where to plant your digit. This is the next generation of finger scanner. Now for the sticky bit. In-screen finger scanners are relatively new, and are still slower and less reliable than the lightning-fast rear pads Huawei uses in most of its phones.
The speed is pretty much a non-issue. It's still very fast, but you do need to be more careful about how you place your finger than usual. Or it won't be recognised. There's another option too. The Huawei Mate 20 Pro has an IR-based face ID scanner, much like Apple's. This is superbly fast. Switch both methods on and you'll often find the phone unlocked before you even get your finger on the screen.
This dual unlock method is typical of the Huawei Mate 20 Pro's tech excess. You also get 128GB storage as standard, a now-rare IR blaster and, most unusual of the lot, reverse wireless charging. This phone can charge any phone that supports Qi wireless just by holding them together. Well, that and switching the feature on in Settings. There's no headphone jack, mind: bummer
Screen: top of the glass
The Huawei Mate 20 Pro has an extra-tall 6.39-inch screen with a wide-but-shallow notch. And if you don't like notches you can hide it. As this is an OLED screen, when you block off with a black bar in settings the Mate 20 Pro ends up looking like a trimmer Note 9.
There's no LCD glow to show the notch is still there. It's a Samsung AMOLED display, so you get image quality very similar to Samsung's best phones. But, just like those Samsungs, some of you may find the way the curved sides collect reflections distracting.
However, this is one of the best screens around, with slimmer borders than almost any other.
This will all probably change in 2019, but for now at least the Mate 20 Pro is out front. You get a choice of colour personalities too: super saturated or totally restrained and accurate. Samsung offers a pick of middle ground options too, but there's otherwise little to complain about.
Software: easy as pie
Some of the Huawei haters are probably primed with the question: but what about the software? The Huawei Mate 20 Pro runs EMUI and Android 9.0. And lots of people dislike EMUI.
Huawei says it has trimmed down the interface to make it a bit more friendly. However, it ultimately looks and feels much like the previous version. Hate Huawei software? You won't like this either.
Those without such a prejudice should have no problems, though. It runs fast, you get loads of control over its look, including whether to have an apps page or not. And It's actually less disconcerting to use than vanilla Android 9.0.
Google really played with how Android feels in 9.0, jamming the multi-tasking screen in-between the home screens and apps menu. Here it's where it has always been. Press the right soft key and it pops up. But you still get the new iPhone-style look to app switching added in Android 9.0
Performance: Kirin slays the dragon
The Huawei Mate 20 Pro has arguably the most advanced processor seen in an Android, as of October 2018 anyway. It's the Kirin 980 and has a newer 7nm architecture than the rival Snapdragon 845.
It performs better in some benchmarks too. Scores of around 9740 in Geekbench 4 mean it's only beaten by the iPhone XS duo, at launch.
As you'd hope, the Huawei Mate 20 Pro runs like a dream. Apps load quickly, parts of the interface are there as soon as you tap or swipe their way.
It's not actually the best phone at the price for gaming. Not yet, anyway. The Kirin 980's graphics chipset is a 10-core Mali-G76. And while powerful it's not quite as punchy as the iPhone XS's, or the graphics brains of the Galaxy Note 9 and S9 phones.
In 3D Mark's Sling Shot Extreme, this phone earns 3507 points. The Galaxy S9 with Snapdragon 845 scores around 4537.
In almost all games, you won't notice the difference. However, in titles ported from consoles like Ark: Survival Evolved that let you push the graphics to a GPU-melting level, the Mate 20 doesn't handle the pressure as well as some.
GPU Turbo is one possible solution. It's a turbo charger that works with some high-end games, cutting down overheads to let them use the phone's resources more efficiently. But right now at least, this is "just" a great gaming phone. Not a standard-setting one.
The Huawei Mate 20 Pro's speakers aren't class-leading either. You get stereo drivers and perfectly pleasant sound quality. There's a smidge of bass, clean treble. However, phones like the iPhone XS Max and Pixel 3 XL are much louder. The output just isn't that high, perhaps because there wasn't enough spare space inside the phone for a large speaker resonance box.
Camera: Three cheers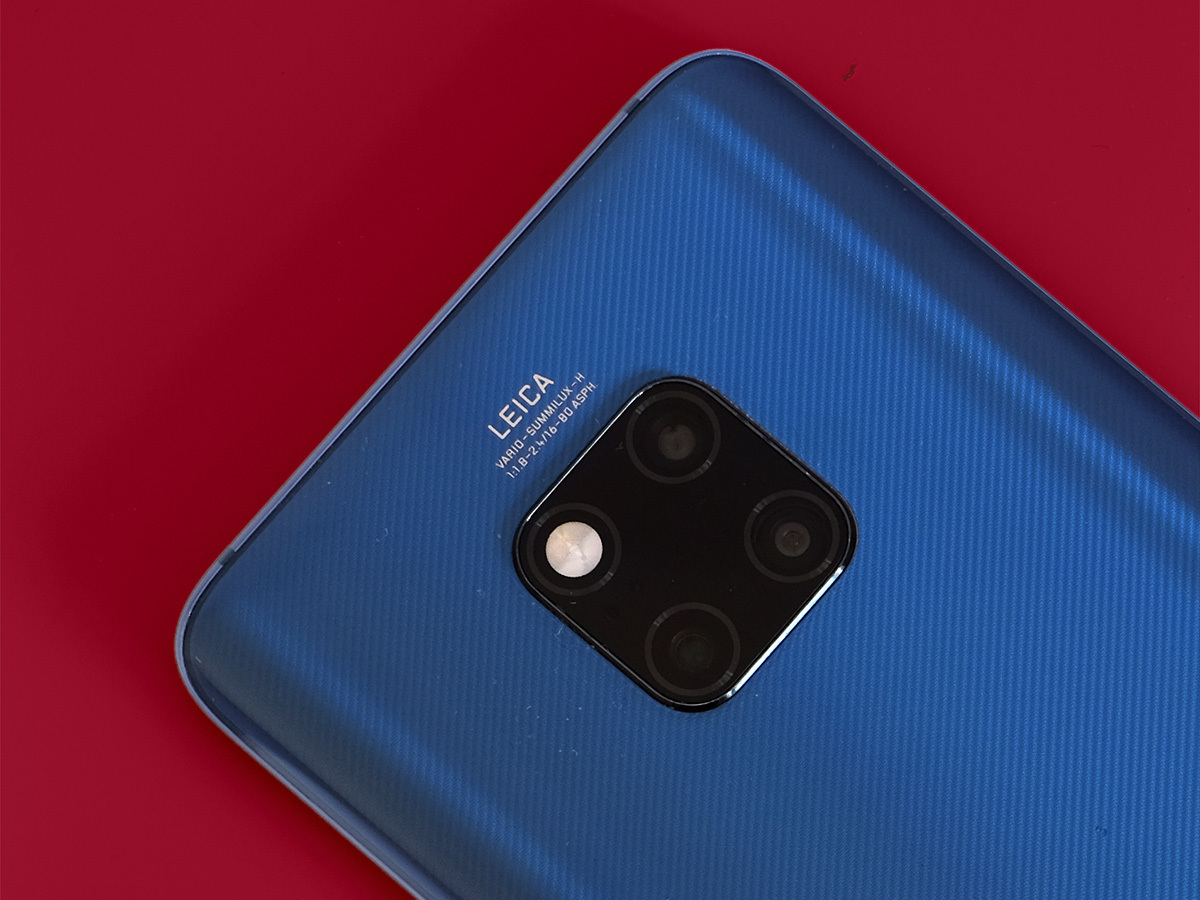 Some parts of the Mate 20 Pro can be beaten by others at the price. But the camera? This is where the phone shines.
At first you might think it's all about the phone's megapixels. There's a 40-megapixel main camera, just like the P20 Pro. However, most of the time you'll shoot 10-megapixel photos because the phone uses pixel binning, combining four sensor pixels to make one final image pixel.
You absolutely can shoot 40-megapixel ones if you want. And on a bright, sunny day the detail you'll get is immense. However, that the Huawei Mate 20 Pro is like a photographic toy box that can handle just about any situation is the real appeal.
The three-lens array on the back offers a 3x zoom plus a 20-megapixel ultra-wide camera. This zoom is better than the Galaxy Note 9's, the wide is far better than the LG G7 ThinQ's. And optical stabilisation makes getting sharp zoomed-in shots a doddle.
Its wide camera also doubles as a neat macros shooter, able to focus at just 2.5cm distance.
Huawei's immense night mode, which debuted in the P20 Pro, returns too. This merges a slew of shots, to deliver clean photos with incredible dynamic range even when there's barely any light available. You lose out on a little sharpness, but these are easily the best night shots you'll see from a phone.
Huawei has also cut down the time they take to shoot, keeping it to four seconds instead of up to 6-7. Yes, that's ages in the world of phone cameras. But to get results like this normally you'd have to shoot an exposure of several seconds anyway.
Need to shoot quickly? Normal night quality is among the best too.
Sure, some of you will prefer the results a Pixel 3XL gets you in normal conditions. Google's processing is pretty classy. But the Huawei Mate 20 Pro breezes through situations that would completely stump a Pixel.
The Huawei Mate 20 Pro's front camera isn't quite as hot, despite having a 24-megapixel sensor. Results are still well above average, but the Pixel 3 XL is miles better. Its dual 8-megapixel selfie cameras show everyone else how it's done.
Battery Life: Sharing is caring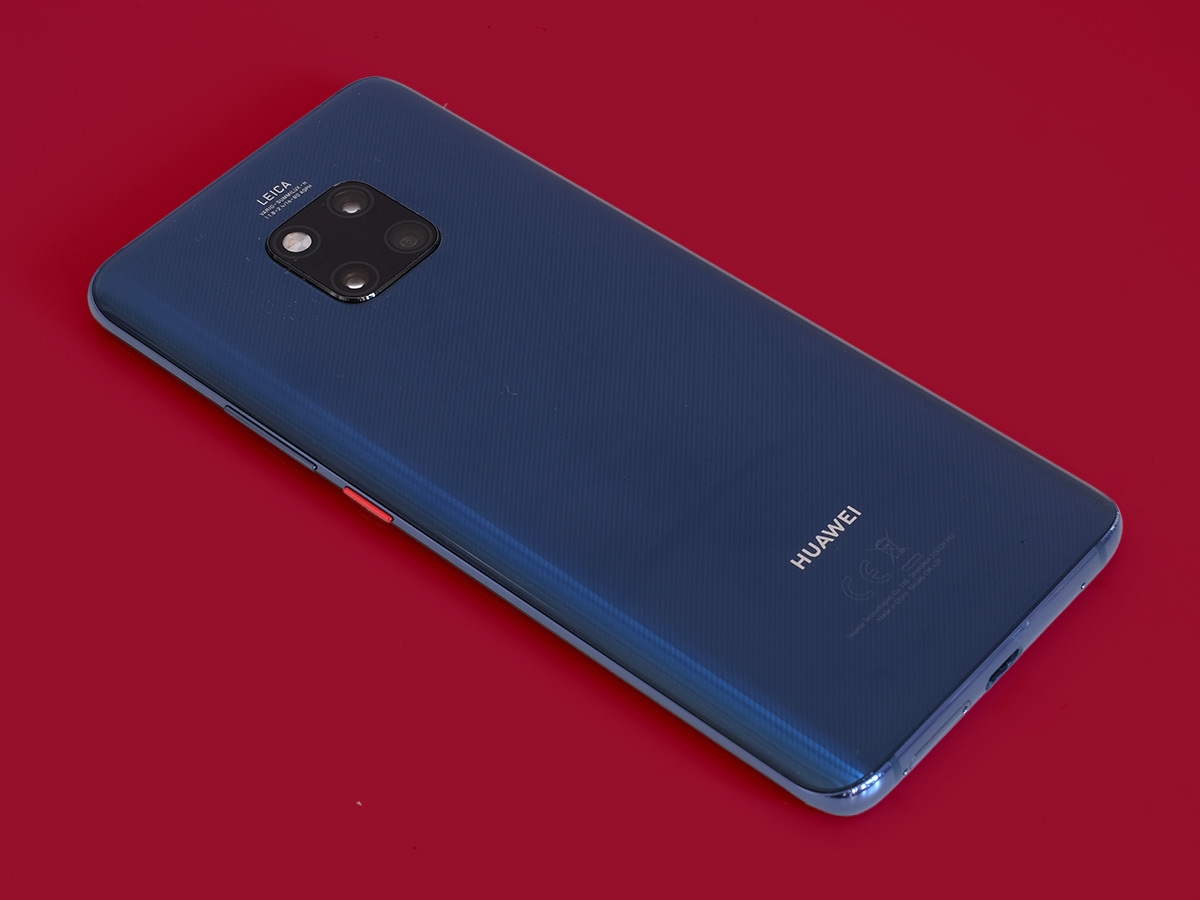 Given the Huawei Mate 20 Pro is smaller than most of its rivals, the 4200mAh battery is surprising. That's five per cent more capacity than the much larger Note 9 has. This might be the longest-lasting phone in this class right now.
However, the Huawei P20 Pro does, anecdotally at least, seem to last a bit longer. You tend to end up with around 30 per cent charge left after a day's worth of solid use. At times the P20 Pro goes to bed with up to 50 per cent charge.
Only pretty light use would see the Mate 20 Pro keep that much. This is a very solid one-day battery life phone, not a two-dayer. Well, for most of us anyway.
The Huawei Mate 20 Pro has wireless and, of course, fast charging. And as mentioned earlier you can charge another phone wirelessly just by putting them together, back-to-back. Given this means a bit of glass-on-glass action you might want to get a rubber band around them to make sure they don't slip off. But that spoils the tech brag look a bit, eh?
Huawei Mate 20 Pro verdict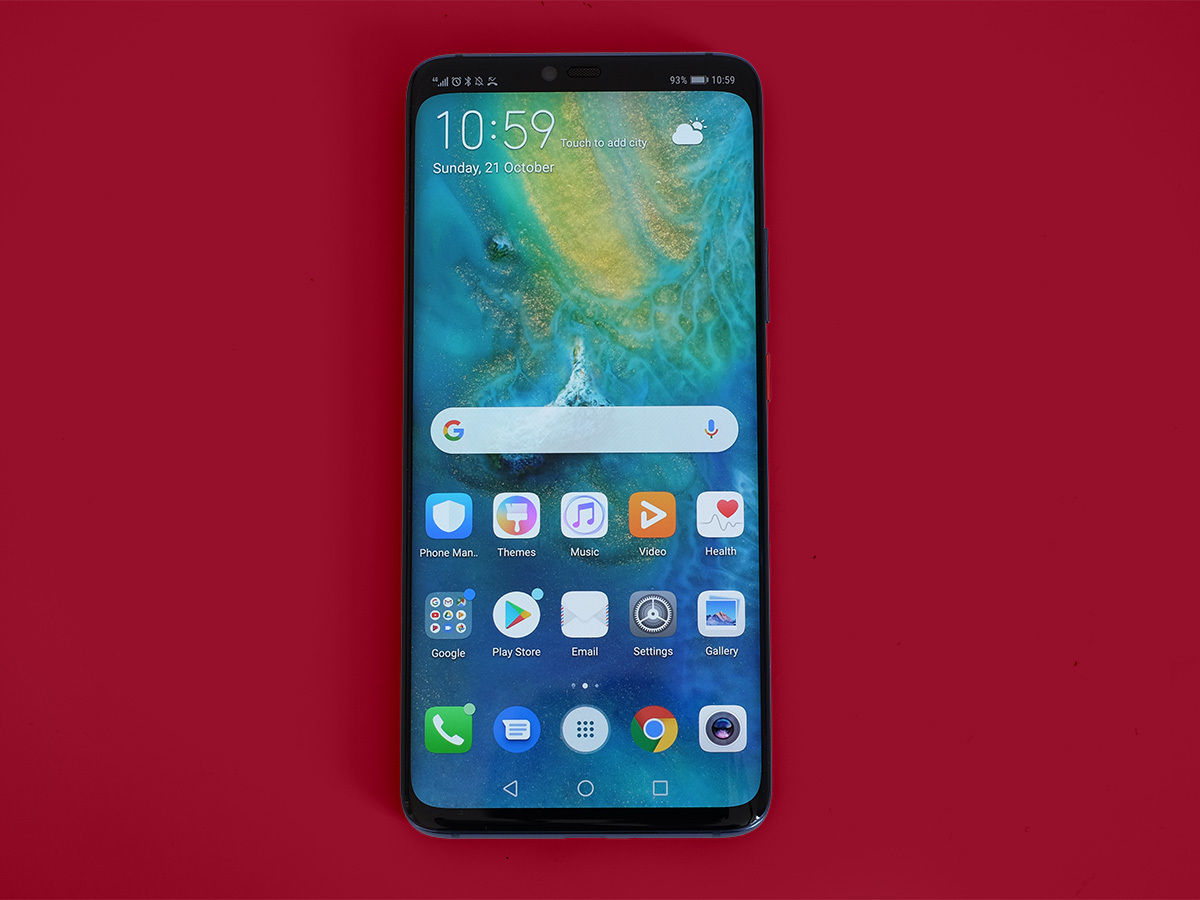 The Huawei Mate 20 Pro is a masterclass in how to push phone tech to its limits.
It has the most tech-packed camera around, fits an almost unfeasible amount into what is a bafflingly compact frame and is also one of the best-looking phones around.
It really does have the lot. And the niggles? We'd love a louder speaker, a headphone jack and a more powerful GPU. But aside from that headphone port, those shortcomings are only obvious when you have all the rivals there for a side-by-side comparison.
Tech specs
| | |
| --- | --- |
| Weight | 189g |
| Screen | 6.4in, AMOLED |
| Camera | Rear camera (40 MP f/1.8), second camera (20 MP, f/2.2), third camera (8MP f/2.4), OIS, Autofocus (Laser, Phase detection) |
| Processor | Kirin 980 |
| Battery | 4200 mAh |
| Internal storage | 128 GB |
Stuff Says…
A phone with more tech per square inch than any other. A smartphone marvel
Good Stuff
Surprising compact design
Incredible camera versatility
Jam packed with tech
Bad Stuff
No headphone jack
GPU not as impressive as CPU
Speaker could be louder