LG Velvet review
Options such as dual screen and the addition of an active pen sets the Velvet apart from Android competitors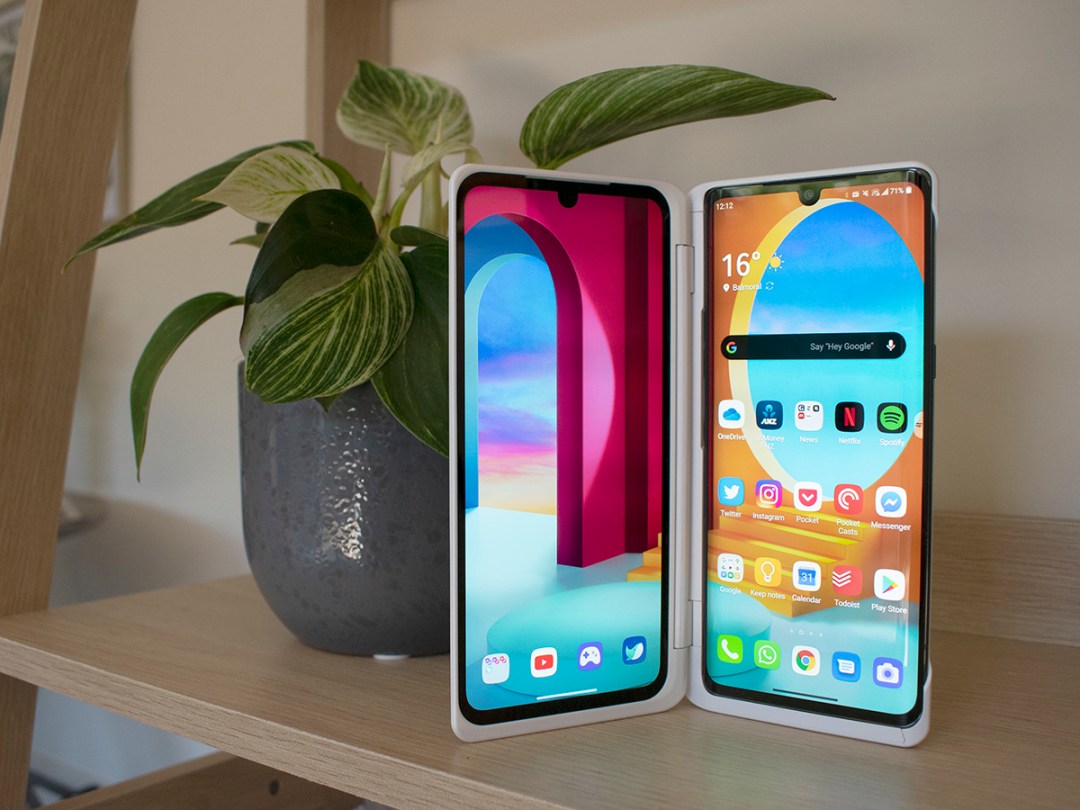 LG gets an unfairly hard time from the tech press despite putting out consistently good phones. With a marketing budget far smaller than fellow Korean rival Samsung, LG has tried everything with its G and V series phones to make them stand out but has usually been slated for it.
This is unfair, and any flagship LG phone from the last three years would serve any Android fan admirably. But the company is moving away from its G and V phones with a new line of what it describes as "adopting more expressive names that better fit the individual smartphone."
The first of those phones is the LG Velvet, and it's pretty darn good. It's even seen LG drop the ThinQ branding and focus on the phone as a design marvel rather than a product with the same naming scheme as its washing machines. The Velvet is not getting an official UK release for now, but costs €650 in Germany, Italy, Spain, Hungary, and Poland. Our review unit was from Korea, and the phone will also launch in other global regions.
Design: Better late than never
Where else to start on a phone entirely marketed on its looks (then again, most phones are)? The Velvet has a 'raindrop' style camera set up that is refreshingly different to the big, blocky modules found on the latest Samsung, Oppo and Huawei phones.
It has a curved edge screen, a headphone jack, a Google Assistant button, and an overall look that's standard for smartphones in 2020. Our review unit is the fairly muted Aurora Gray but there's Aurora Green and Illusion Sunset colours that might be more up your street if you want to stand out.
The front and back glass panels are symmetrically curved, so the phone feels even and well built. It's a sleek and attractive phone, but only notable in the context of LG not having done it before. This is not a revolutionary design and it looks and feels a lot like Samsung's Galaxy Note 10.
Display: Bright spark
LG sticks with a 60Hz screen on the Velvet where many mid-rangers of the same price are managing a smoother looking 90Hz or even 120Hz. Despite this, LG's tall 20.5:9 1080p 6.8in panel is well calibrated and even though we've used higher refresh rates on other phones, the absence of one on the Velvet didn't spoil the experience for us. It's a great screen that curves at the edges for an illusion of a slimmer device.
Colours pop excellently and the OLED is a pleasure to use day after day. Brightness is particularly good, and the auto brightness calibration is way better than on any OnePlus phone. If you're not fussed about high refresh rates, then this is one of the best mobile displays on the market. LG's only method of unlocking the phone biometrically is with the in screen fingerprint sensor.
It works pretty well but it's not as accurate as on the Oppo Find X2 Pro. Oddly, the camera housed in the teardrop notch doesn't hook up to any face unlock system which is a shame considering most other Android phones on the market have it. Dual Screen case: Does exactly what it says on the tin.
As with the LG V60, the Velvet is compatible with an optional Dual Screen case that connects via USB-C and runs off the phone's power. It's an accessory not everyone needs or will see the point in, but its more useful than it looks. It's the slimmest dual screen case LG has put out and it's only compatible with the Velvet. Its white plastic is an acquired taste (there's a subtler grey), but it grew on us during testing and is just about slim enough to put in a jeans pocket.
An outside cover display shows you essential info so you don't always have to flip it open, and you can take calls with it closed. The second screen is an identical panel to the main display, right down to the fake notch with no camera, which is odd. Rather than try to be a folding phone, the dual screen's best use case is running two apps side by side and the software even lets you save preset combinations to quickly boot up your favourites.
You can run some apps over both screens, but with the hinge in the way it's not pretty. We usually went with Twitter on one side while browsing multiple apps on the other or playing a YouTube video with Reddit on the other screen.
There's also a built-in game pad app that turns the whole unit into a Nintendo DS-style gaming rig, which works pretty well. The dual case as a whole is not for everyone and costs extra if it's not bundled with the phone.
The Velvet is also compatible with active pens for full handwriting input like the Wacom Bamboo Ink, making it a Samsung Galaxy Note competitor (we weren't sent one to test).
Performance and specs: A cut below but you wouldn't know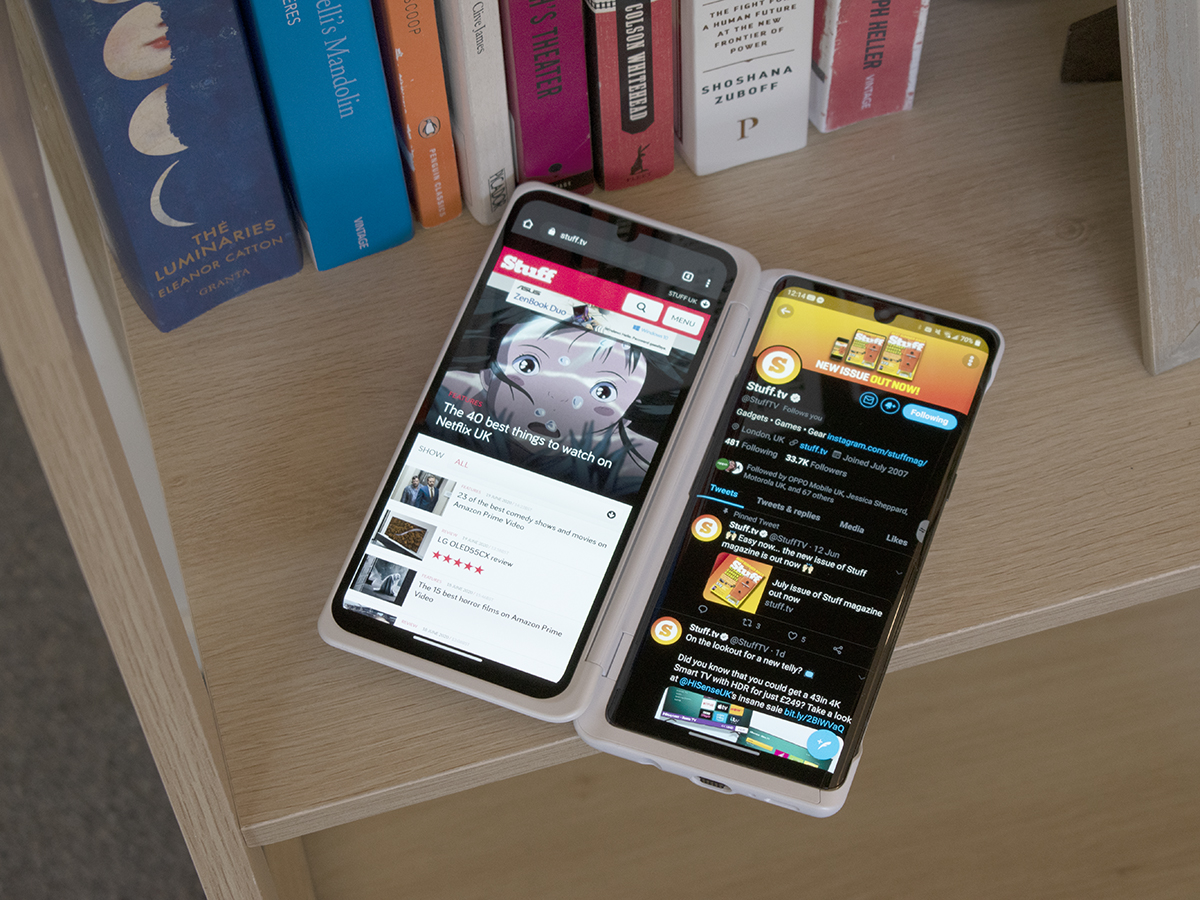 The Velvet manages its lower price thanks the Qualcomm Snapdragon 765G, a 5G-capaple chipset but one with less processing power than the beefier 865 found in high-end Android phones this year.
In reality, we barely noticed the difference. The 765G handles daily use and taxing apps just as well and didn't stutter when caning games like Asphalt 9 and Modern Combat 5. It packs in a healthy 128GB expandable storage and 6GB RAM that are adequate but not the most you can get even at this price.
The £699 OnePlus 8 has double both of those specs with 256GB and 12GB. Even though the phone has IP68 waterproofing and the MIL-STD 810G standard for durability, LG had to cut back on some features to get the Velvet to hit its lower price and unfortunately this includes the absence of a Quad-DAC, the component that drives wired audio performance through the headphones jack.
It's great the Velvet has a headphone jack, but without the DAC found on the V60 and older G and V series phones, the Velvet is not quite as sparkling in the audio arena. LG's 3D Sound Engine software makes things better than most phones though, and this is still a top pick for wired and Bluetooth headphones even if it isn't as good as other LG phones.
The Velvet's generous 4,300mAh battery will easily get even heavy users through a day's work and play while they buzz about LG's attractive Android 10 skin. It generally keeps out your way and is intuitive enough, but there are annoyances like after you alphabetise the app drawer and newly downloaded apps are just tacked on at the end rather than alphabetically. No other phone manufacturer does this, and it's more infuriating than it sounds. That said, the software on the Velvet is miles better than LG phones of yore, but don't expect a quick update to Android 11 – you really can't rely on LG to deliver these days when it comes to timely updates.
Call quality is good through the earpiece, and video calls work well thanks to a solid dual speaker set up.
Cameras: Raindrop it like it's hot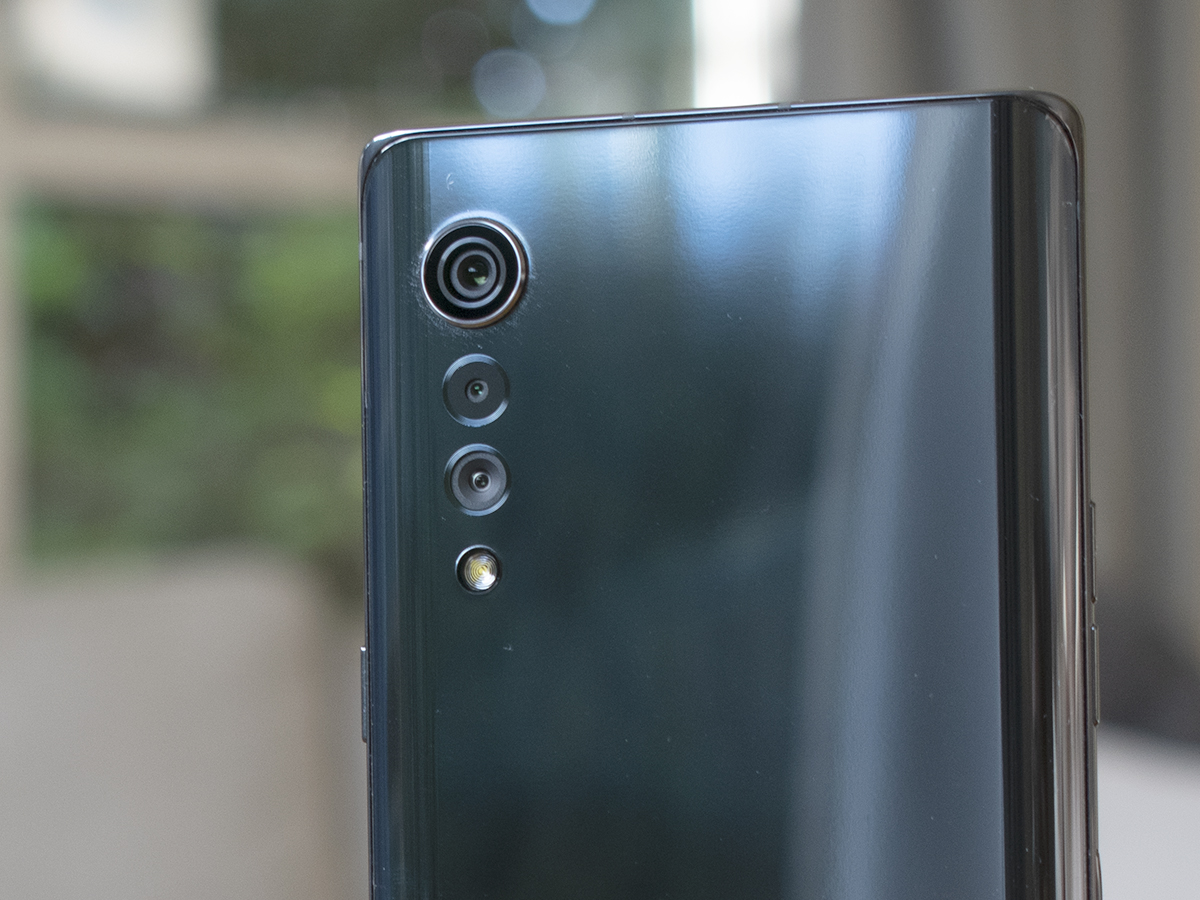 LG insists on saying the camera array looks like a raindrop pattern, which we can deal with when the cameras are this good.
The three lenses here lack the true-zoom periscopes of phones like the P40 Pro or S20 Ultra though, and the Velvet doesn't even have a telephoto camera – all the zoom is done digitally. But the Velvet shouldn't really be seen as a competitor to those phones given it is far cheaper.
Its main sensor is a 48Mp lens with f/1.8 that takes crisp, clear shots and is used to crop for digital zoom, hence the high megapixels. 2x zoom is fine, but the 10x is so pixelated results looks like watercolours. Avoid. The 8Mp ultrawide lens is also an LG mainstay and great for capturing more of the shot, while the 5Mp third camera is a depth sensor.
Photos are oversaturated, particularly blue skies and green grass, but it makes the shots Instagram-ready, similar to Samsung, while the night mode gives good if not iPhone 11-good results.
Overall, the Velvet gets better results when you tinker with the settings rather than just use the auto mode. LG's camera app is superb. Its manual mode is the best in all of Android land, with well thought out controls that include green tints to show you what's in focus.
If you ignore the marketing bluster of zoom on other phones, there's a lot to love on the Velvet's cameras for taking photos of things in front of you – and that's most of the time in reality.
Unfortunately, the 16Mp front facing camera is not great, and continues to be a weak point for LG phones if you're into your selfies. That said, it's perfectly fine for video calls
LG Velvet verdict
The LG Velvet is a breath of fresh air from LG with an attractive design refresh, but it's nothing new to the rest of the Android world. For the €650 price you get 5G, a decent OLED display, a headphone jack and solid performance while the options of the dual screen and active pen are perhaps the real differentiators here.
The Velvet's camera app is one of the best around, but without UK availability you'll have to import, and if you don't pre-order then the Dual Screen case and stylus pen will cost you extra.
Stuff Says…
The Velvet is a solid 5G phone with a design update that LG desperately needed to prove it could pull off
Good Stuff
5G for less
Slick design
Versatile camera app
Bad Stuff
60Hz display might irk
Unpolished software
Not on sale in UK