NOW TV Smart Box with 4K & Voice Search review
A good low-cost upgrade for your smart TV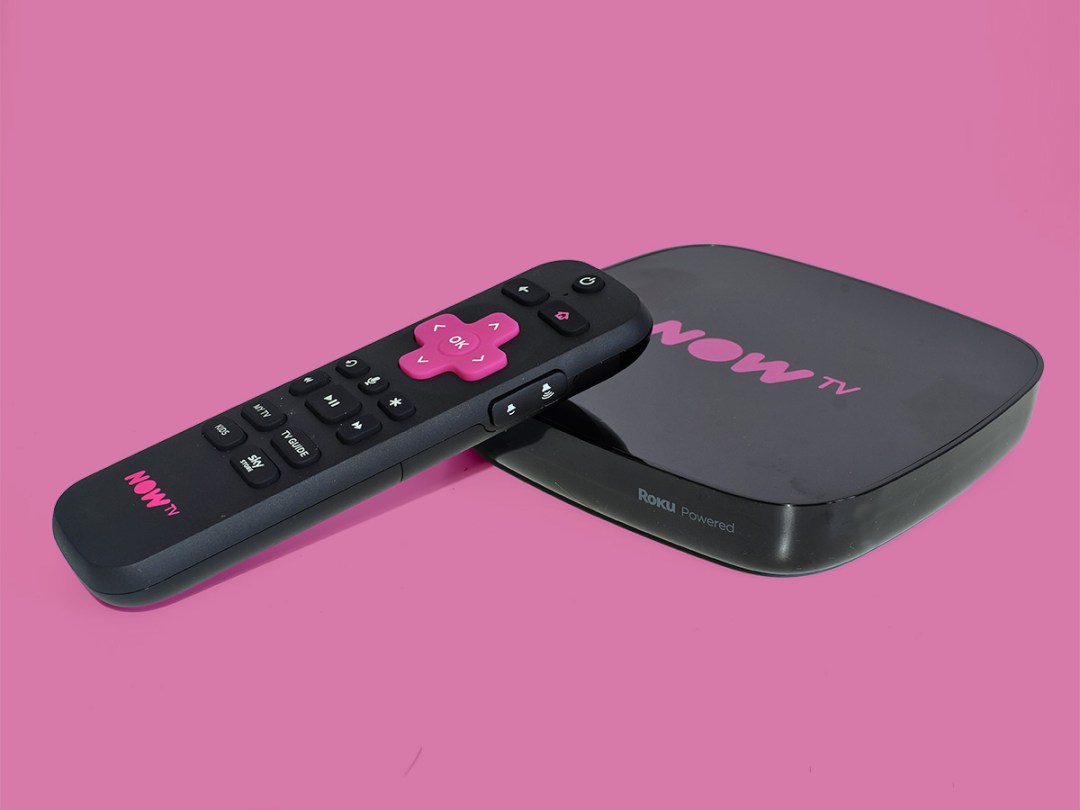 Now TV is Sky's Netflix. It's a little different, though. You pay separately for movies and TV. And while there are far fewer films to chow down on, it tends to get some newer titles than Amazon and Netflix.
 It has cutting-edge content, but the hardware? Not so much.
This Now TV box goes some way to fixing this, adding 4K streams for the first time. You can also, finally, run Netflix on the thing.
 It's the best Now TV box yet, clearly. However, a few parts still aren't nearly as impressive as Amazon's Fire TV.
Design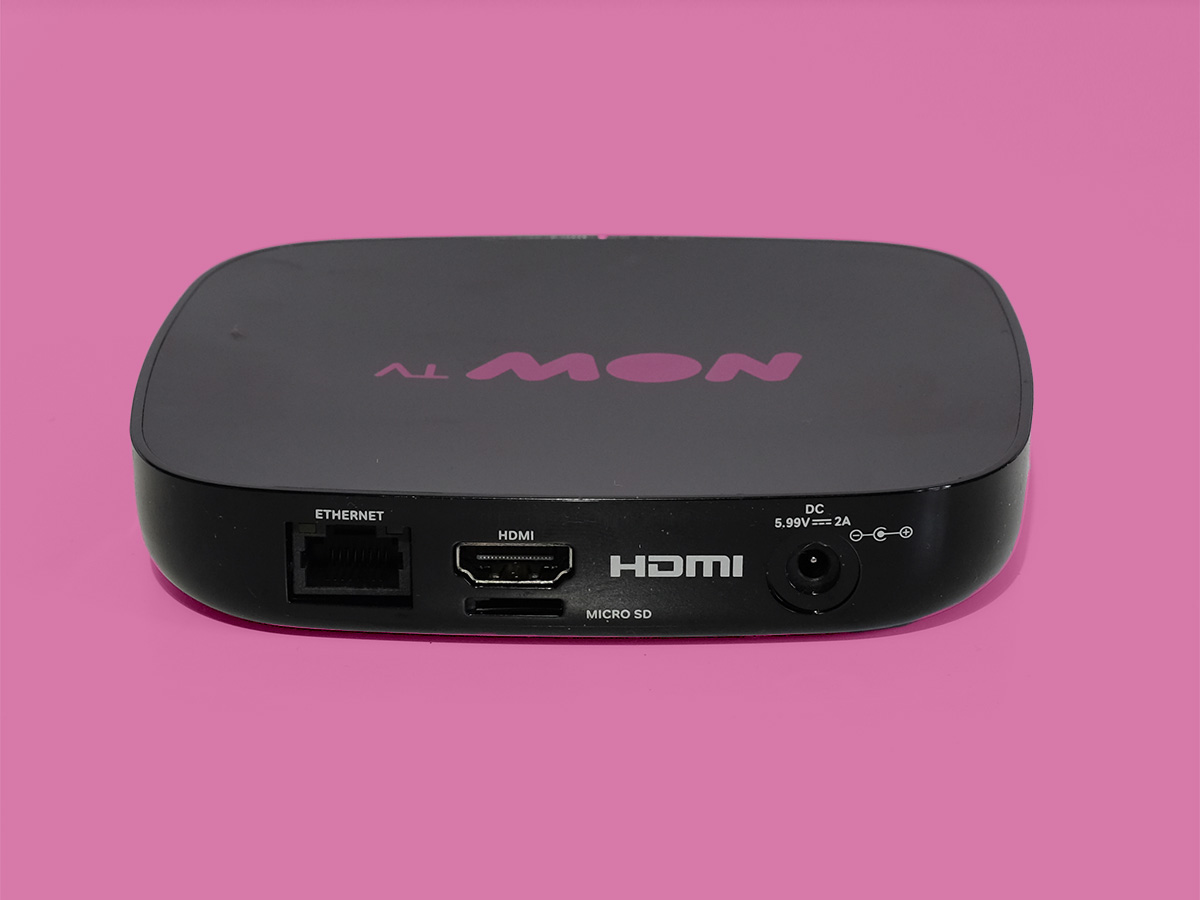 Now TV hardware isn't as ambitious as some set-top hardware. It's a way to get you tooled-up with Sky's Now TV services, and you get a bunch of other apps on the side because the design and software and based on the Roku platform.
Amazon may have eaten away Roku's audience, but it remains one of the main makers of simple, affordable smart TV hardware.
The NOW TV Smart Box with 4K & Voice Search is a rounded square of plastic, small enough to fit in front of your TV. Or behind it. Just plug in the power cable and an HDMI and you're away. It uses Wi-Fi as standard, but if your router is reliable as a Tinder date, you can plug in an Ethernet cable too.
Remote
You can place the box anywhere. Well, anywhere within HDMI cable reach. The remote is one of the neatest part of the Now TV Box. It uses Wi-Fi instead of IR, so doesn't need line of sight to work. You can use it from a completely different room. This is mostly only useful to annoy housemates and family members, but shows this isn't quite as simple a gadget as it may appear.
The remote also has an integrated microphone. Press the mic button on the front and you can ask for movie and TV titles, or for content featuring a certain actor.
Don't expect too much from this voice search. It's almost comically bad compared with Amazon Alexa or Google Assistant. Ask for "Jim Carrey", for example, and you have to deliberately mispronounce his name, otherwise the box searches for "Jim Carey" with a single "r", and finds nothing.
Nice work, Now TV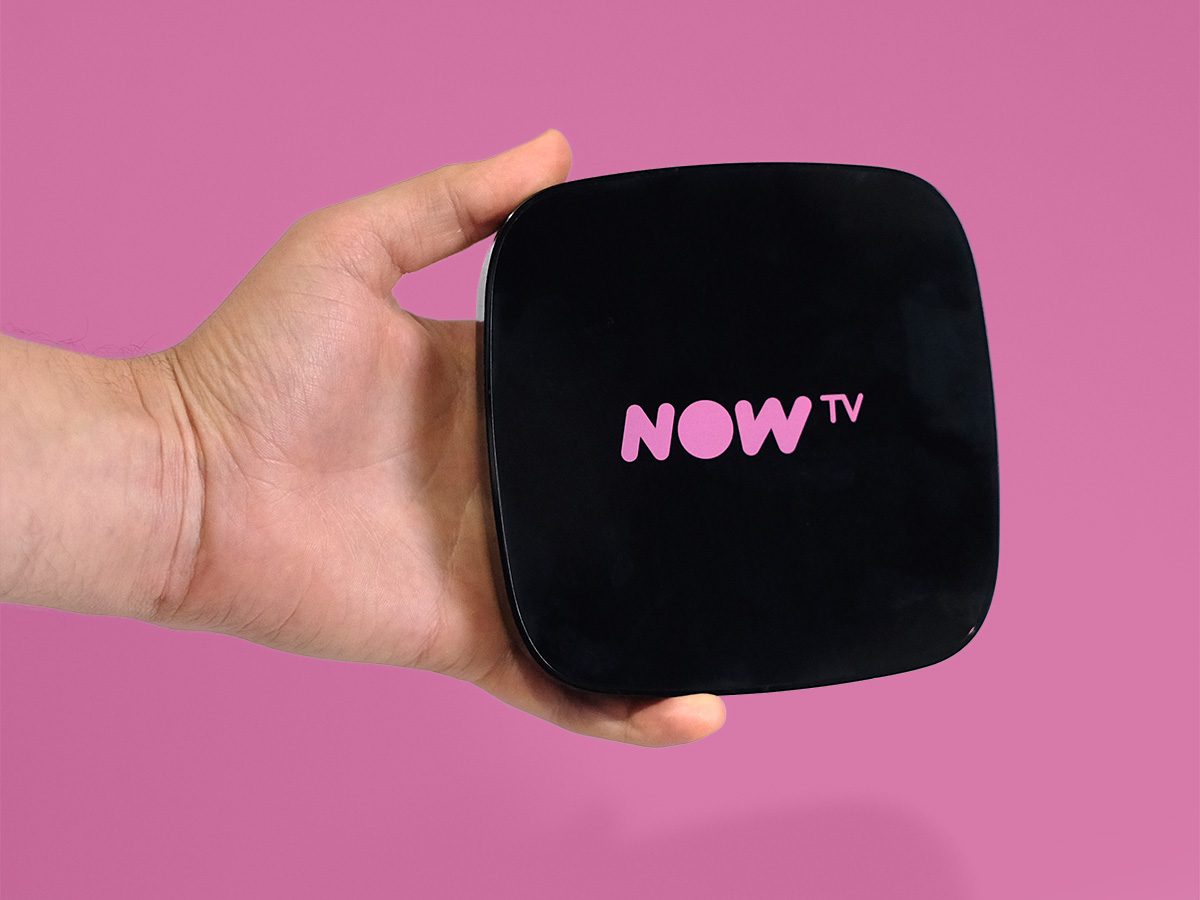 It will only find content on the Now TV services too. Ask for something you know is on iPlayer or YouTube, and voice search pretends it doesn't exist. This is no great surprise given how much of a tech challenge getting this to work is, but does show voice search up as a bit of a gimmick.
It's slower than legit voice assistants too, although admittedly usually a lot quicker than typing out show names with the D-pad. Still, Sky needs to tighten up this voice feature. It doesn't seem to have improved since Sky added it to the Smart Stick in January 2018. If anything, it seems worse than when we first used it.
An Amazon Fire TV's voice search is light years ahead.
Software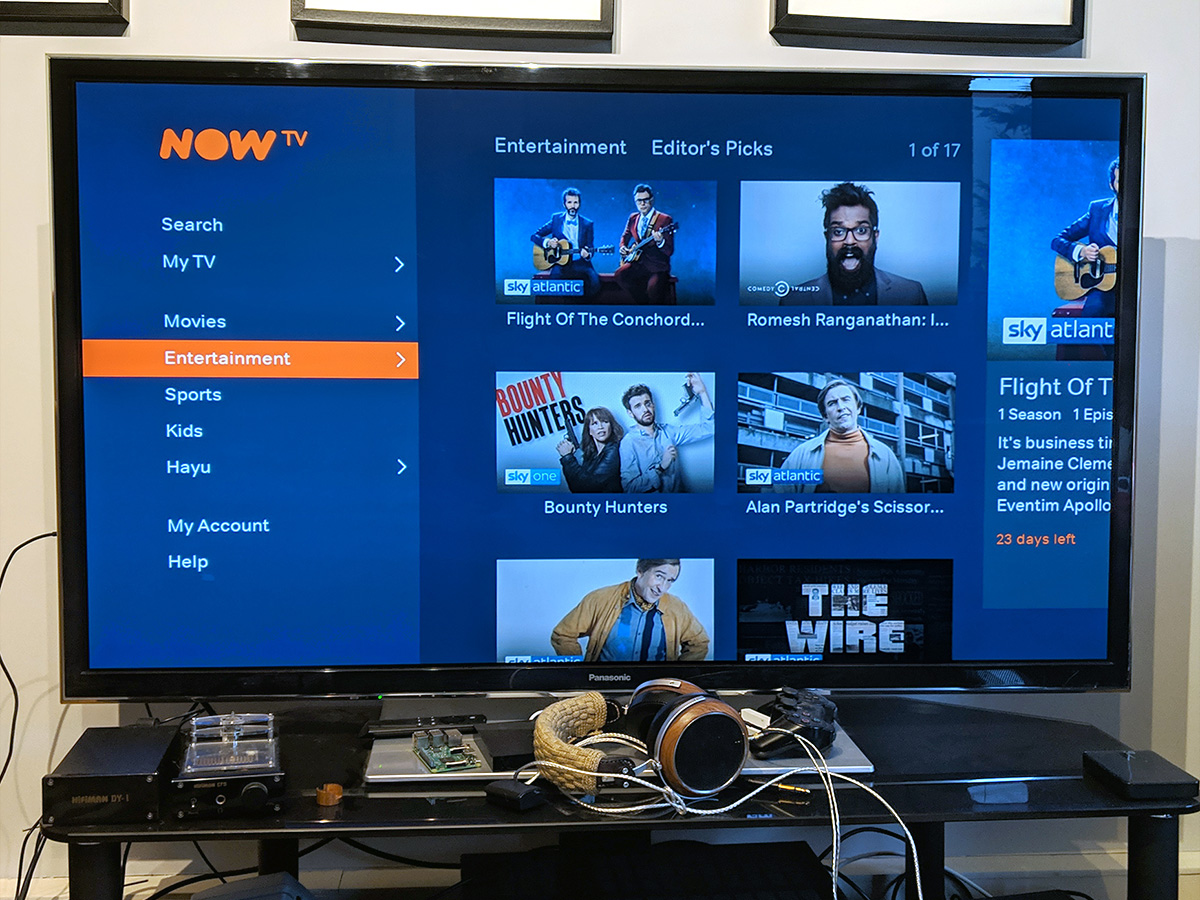 Talk to Sky and it wold tell you the 4K Now TV box is all about the latest cutting edge tech. However, that the interface is not techy is all part of the appeal.
Amazon's TV software is more packed with stuff than a games console or tablet. Now TV really looks and feels like a TV UI, with simple menus and regimented content thumbnails.
Once you get used to which buttons to press to get around, you won't get lost. That's handy if you live with someone so anti-tech they sigh every time they see you reading stuff.tv.
The interface is a tweaked version of Roku's software, which is why it has this ground-up TV focus. Clean as it is, it could really do with a freshen-up, mind.
The Now TV box can handle 4K streaming, but the actual UI is just 720p. Text is super-soft and the blue theme, which you can't customise, is so basic it probably thinks "Ed Sheeran" is rock music.
This doesn't affect what the box can do, of course, but it'd look so much slicker if the "4K" part applied to the whole box.
Content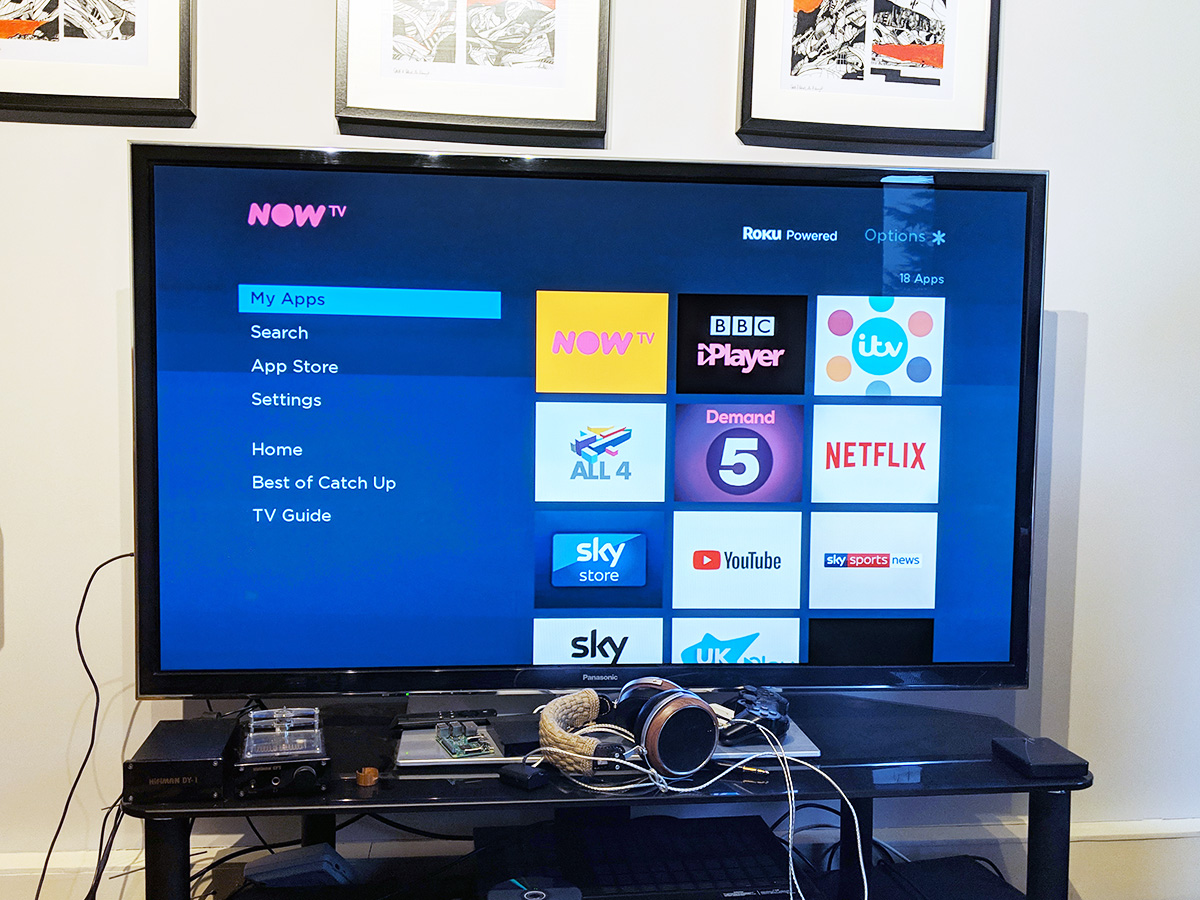 So what parts are 4K? The Now TV box can stream YouTube and Netflix in 4K. Previous boxes and sticks didn't even let you use Netflix, and this is actually the biggest upgrade here, not 4K resolution.
This means Netflix lovers who have a dalliance with Now TV on the side (or vice versa) can finally use this box as their main video streaming source. Like to get Amazon Prime Video involved too? No luck there, but we still count Netflix inclusion as a big win for streamers everywhere.
Now TV's own content isn't actually in 4K. It's still, hilariously, 720p. A quick reminder: Netflix started 4K streaming in 2014.
Sky is so far behind the curve it's unwittingly retro. However, we still have a lot of time for Now TV.
When you sign up you can choose from its four different plans, which unlock TV, movies, kids' content and sport. You'll pay £9.99 a month for the Cinema pass, £7.99 for Entertainment TV, £3.99 for kiddie shows and up to £33.99 a month for Sport. In August 2018 Now TV also added Hayu, which offers a constantly pumping pipe of US reality TV bilge for £3.99 a month. It's perfect for marinating the brain after a long day at work.
The movies and TV plans get you some content you won't find elsewhere, and the TV package also lets you watch live TV from Sky channels like Sky One and Atlantic. Easy as it is to pick holes in the tech, Now TV is a cheap way to get a lot of Sky content for much less than Sky Q costs, contract-free. Like Netflix, you just pay month-to-month.
Third-party apps are the other important extra the Now TV box nabs from the underlying Roku software. You can install iPlayer, YouTube, ITV Player, All 4 and Demand 5. Add Netflix and you have a one-stop replacement for a crappy built-in smart TV interface. And it's a helluva lot cheaper than buying a new TV.
There are other apps too. pluto.tv offers a whole bunch of alternative live TV channels, including one dedicated solely to Mystery Science Theatre 3000, anime streamer Crunchyroll and the 24-hours-of-godliness Divine TV Catholic channel. However, if extra apps are what you want, buy an Amazon box or stick. It has much better goodies on offer, including loads of great games.
NOW TV Smart Box with 4K & Voice Search verdict
In some ways, the Now TV 4K box is rubbish. Its voice search is laughably bad, the promised "4K" is more limited than you might assume.
However, it's also the perfect solution if you want to try Now TV, or upgrade from a built-in smart TV platform creakier than an old door in a horror movie.
Amazon's 4K Fire TV Stick beats it in most respects. The voice search is miles better, it offers thousands more apps and its 4K cred is superior. However, you can't stream Now TV on a Fire TV. Rather have Now TV than Amazon Prime Video? Buy one.
Stuff Says…
It's less "4K" than we'd like, but the latest Now TV box is still a good low-cost upgrade for a slow and stodgy smart TV
Good Stuff
It's cheap
Finally… we get Netflix
Wi-Fi remote is neat
Bad Stuff
Voice search sucks
Now TV itself isn't 4K
Ageing interface