Philips AJ5100 review
Not powerful and not pretty, the AJ5100 should be a non-starter in a market as cut-throat as this. Things are never that simple, though, are they?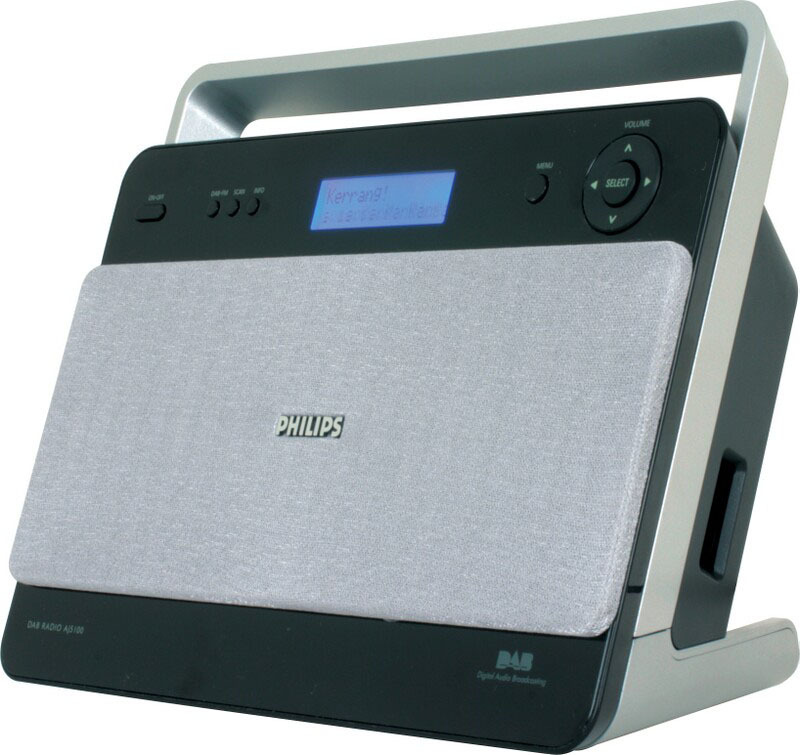 There's no shortage of inexpensive portable DAB radios around. If you demand a brand you've heard of before, though, the field narrows down a fair bit. Philips may not have the most enviable image, but it's a big firm and it's full of good ideas. The AJ5100 is one of its best. 
Bland, not understated
The AJ5100 is smartly turned out in high-gloss black plastics and silvery grille, but it's not the most glamorous looking radio you've ever seen. Think David Cameron rather than Cameron Diaz. The AJ5100 feels properly made – everything fits evenly and works smoothly. 
Behind the grille, the Philips is hiding stereo speakers. It will run off mains power or six type 'C' batteries, which should be good for four hours or so continuous DAB playback or a whole 24 hours FM listening. Though the power output is rated at a dismal three watts, the AJ5100 is plenty loud enough to be heard over petty distractions like your mobile ringing.
No monkeying around
There are ten station presets. No matter which ten you choose, the Philips offers clean reception, resisting those digital monkey noises lesser DAB radios serve up regularly. FM reception is strong too. 
There's no typically portable-radio thinness to the AJ5100's sound. In fact, its bass reflex speaker set-up goes to the other extreme, overheating some of the mid-range and low frequencies. At best, it sounds rich; at worst, lacklustre and vague. 
Compared to most no-name competitors, though, this Philips is a smooth and enjoyable listen. And even the most half-hearted search can turn it up for well under £50.
Related reviews
Morphy Richards Ordio DAB Rewind