Rogue One: A Star Wars Story review
It might not have an episode number attached but Gareth Edwards' Rogue One is very much a Star Wars movie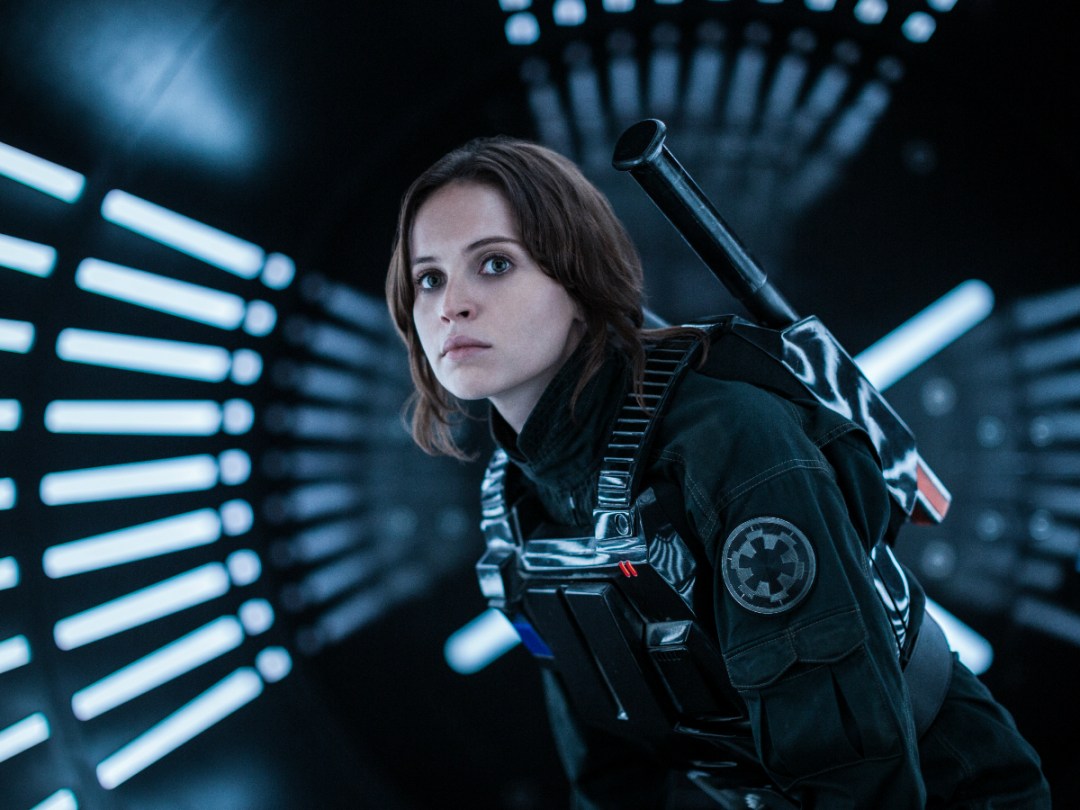 Rogue One might not start with the famous Star Wars text crawl but there's no mistaking which franchise this spin-off movie belongs to – and not just because it's in the title.
Set just before 1977's Episode IV: A New Hope, Rogue One follows a group of Rebels on a mission to steal the Empire's plans for a devastating new weapon capable of destroying an entire planet. Sound familiar?
Rebel rebel
Right at the start we see a young Jyn Erso (played as an adult by Felicity Jones) being separated from her scientist father as he's strong-armed by Imperial middle-man Orson Krennic into helping them build the Death Star. Ben Mendelsohn has never played nice guys and the white-cape-wearing Krennic is no different, loyal to nobody except his superiors and with a ruthless thirst for power.
Many years later, Erso Snr attempts to make contact with an old ally, Saw Gerrera (Forest Whitaker), a family friend who took Jyn under his wing but has since broken away from the rest of the Rebels. Detecting an opportunity to get one over on the Empire, the Alliance makes contact with the now grown-up Jyn in the hope of using her connections to assist their fightback.
Jyn's new comrades are like the character select screen of a beat 'em up, ranging from the iconic to the largely forgettable. The blind, staff-wielding assassin Chirrut Imwe (apparently named using somebody's leftover Scrabble tiles) provides some of the most thrilling fight scenes in the film, while Diego Luna's Cassian Andor shows early promise before fizzling out.
It's former Imperial droid K-2SO, who's inadvertently had some sort of honesty plug-in installed during his reprogramming, who provides most of the humour through his complete lack of tact, particularly when he's confronted by his old allies.
Join the gloomy side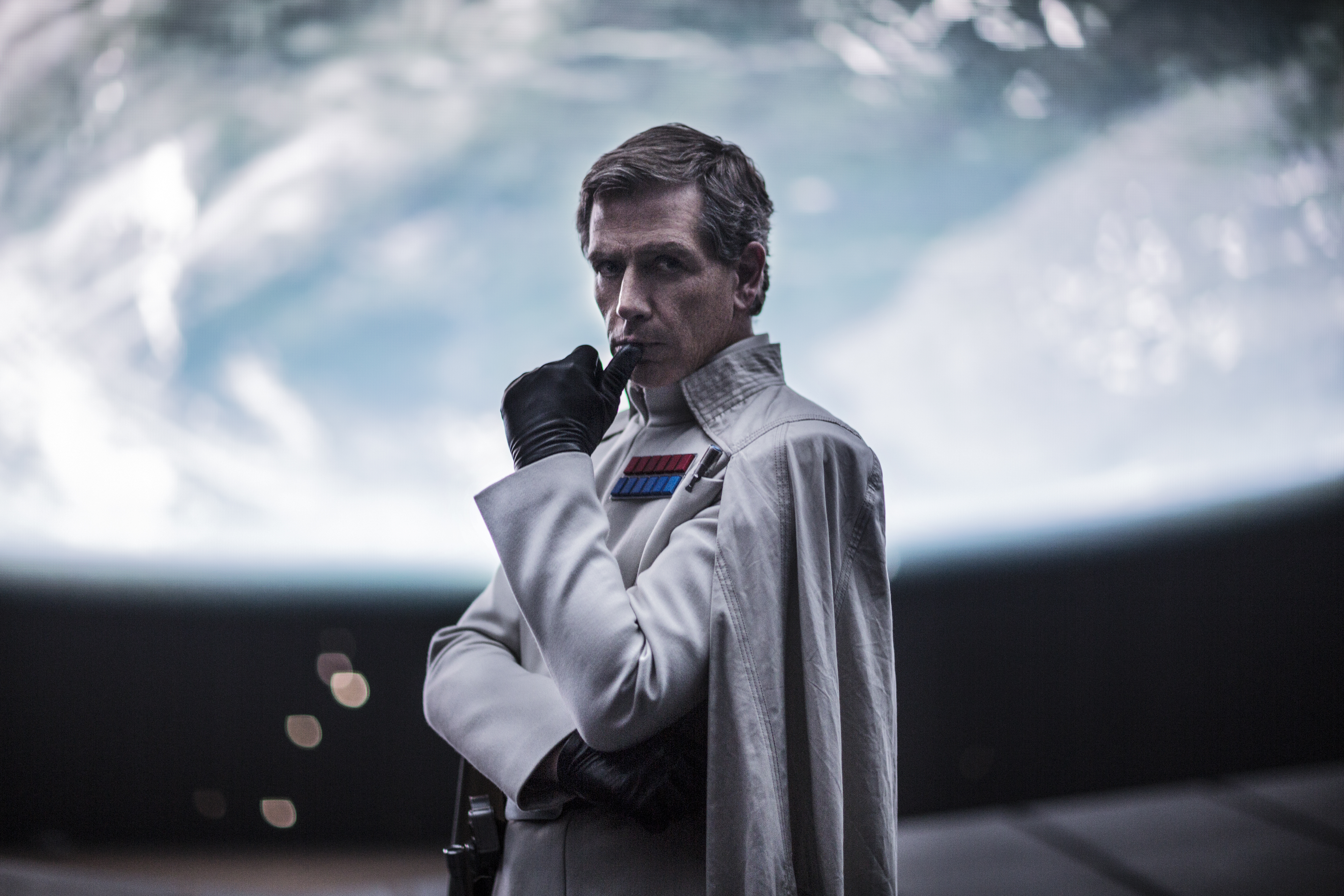 The Star Wars universe is usually so keen on binaries – light and dark, black and white – but there are a number of characters here that straddle both sides of the galactic divide. There are more radicalised members of the resistance that think nothing of shooting an informant or breaking away from the main movement. We even get a brief glimpse inside the family life of an Imperial recruit.
Sure, it's not quite Eddie Izzard's Death Star canteen sketch but it's the kind of human detail that's often left out of the franchise's simplified good vs evil stories.
In its attempts to tell a separate tale, Rogue One doesn't rely on as many appearances from old characters as The Force Awakens did. In fact, The Force gets very little screen time at all – the S word (that's Skywalker) isn't mentioned once. These are people who rely much more on old-fashioned force than the mythical kind that permeates the other films. It means there's very little time to develop the characters and allow the audience to form connections with them that will last longer than their time inside the cinema.
It also means Rogue One feels like less of a pure nostalgia trip than Episode VII, even if it still relies on almost as many old Star Wars tropes for its set pieces and most grin-inducing moments. Don't worry, most Stormtroopers still couldn't hit a Bantha's backside with a Cantina band's space banjo.
Verdict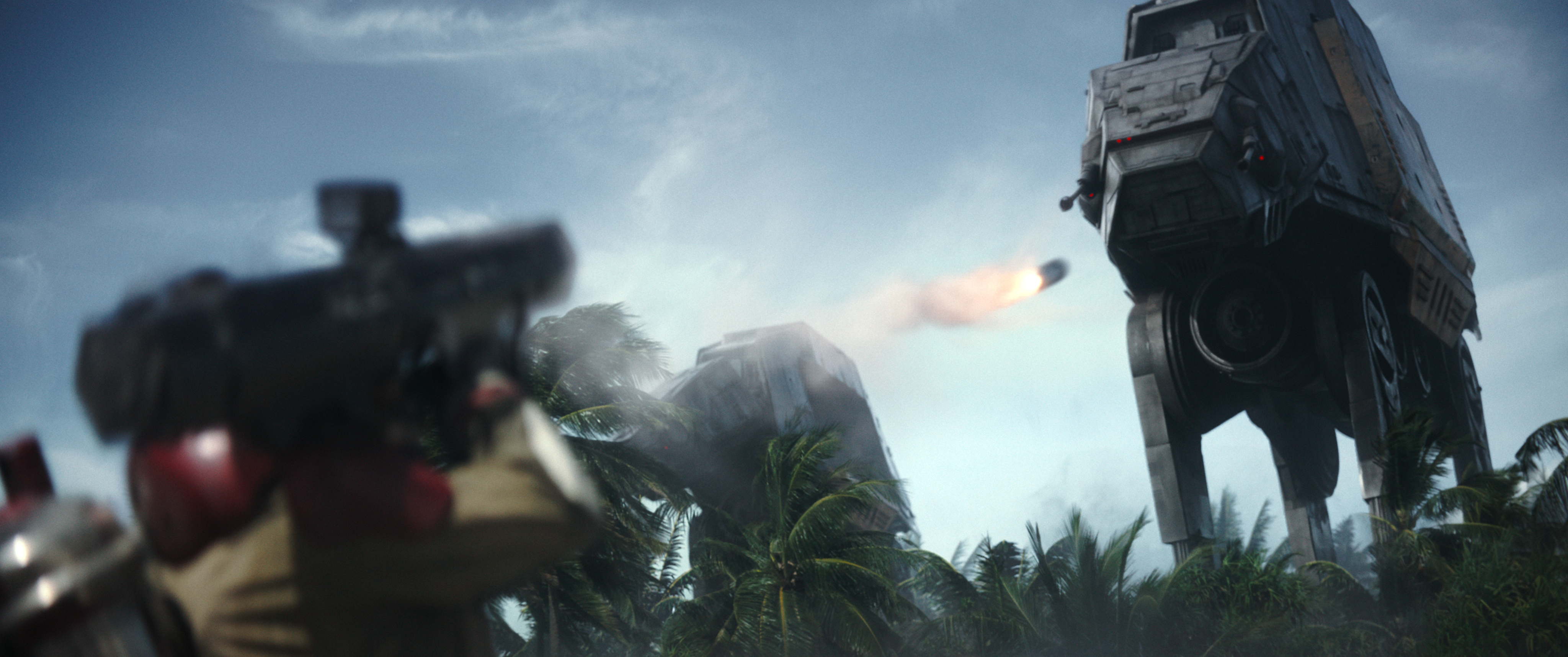 Fundamentally this is a war film, even if the word itself is relegated to a post-colon position in the title. As with any battle, relentless assaults can only be sustained for so long and Rogue One lulls a little in the middle, but its epic finale yanks things back on track.
As it creeps toward the end it's difficult to shake the feeling that Rogue One is going over old ground a little. In fact, it's hard to see why it's not just considered a part of the main series of films.
Perhaps it's because the tone is that little bit darker (although we're hardly talking Antichrist here). You're not asked to believe that a Stormtrooper suddenly had a crisis of morality, there's no jaunty wipe-cuts and fewer blasts of that triumphant music. K-S2O isn't even cute enough to sell to kids this Christmas.
That means we're still waiting for one of this new generation of Star Wars movies to really step out of the shadow of its past, but when they keep tickling our nostalgia glands and thrilling with action sequences the size of Star Destroyers, perhaps that's not such a big deal.
Stuff Says…
It's by no means perfect but Rogue One is another step towards banishing the memory of Jar Jar Binks forever
Good Stuff
Awesome fight sequences
A murkier than usual Star Wars experience
Bad Stuff
Some underdeveloped characters
Feels a little over familiar