Samsung Galaxy Note 10 hands-on review
Money well S(Pen)t?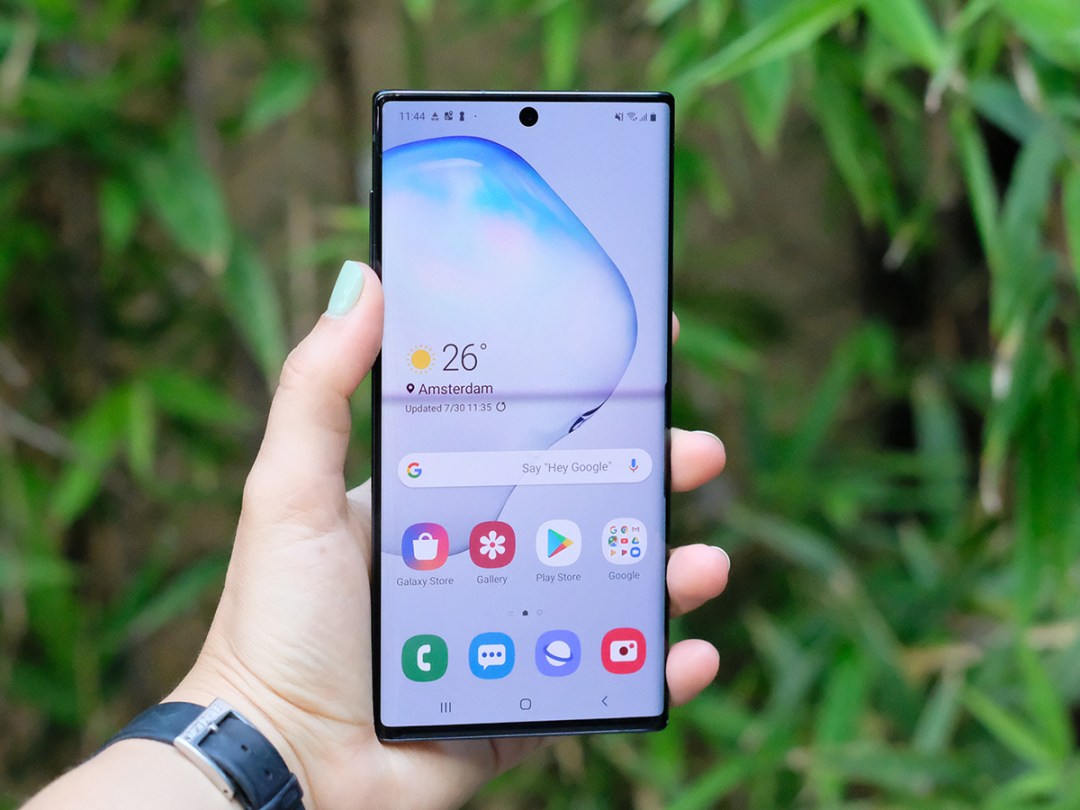 A lot has changed since Samsung was the Android king, namely – Huawei and Google's flagships showed up and then there's Oppo, Xiaomi, Sony, LG et al all vying for the non-iPhone shoppers.
Samsung's response? More, more and then some more. What with the S10, S10+, S10e and then the Galaxy Fold both with 5G variants, it's all a bit confusing. But then again, you've never heard anyone complain that having the options of either: plain digestive biscuits, milk chocolate, dark chocolate, caramel, and even banoffee flavoured ones, did you? You do wonder who's buying banoffee McVitie's though.
That brings us nicely to the Galaxy Note 10, the 6.3in, bezel-less, pen-wielding, blindingly shiny smartphone borrowing the triple-camera setup from the Galaxy S10. It's 5G-ready too, even if you (and the rest of planet earth) aren't quite yet.
There's another star in the galaxy too, a bigger brighter one – the Note 10+. We had some time with the Note 10 last week, we've doodled with the S Pen for as long as we were allowed, gazed into the big glassy curved screen and have some initial impressions…