Samsung UE46D8000 review
With onboard browsing, streaming, apps and 3D, could this be the smartest TV ever?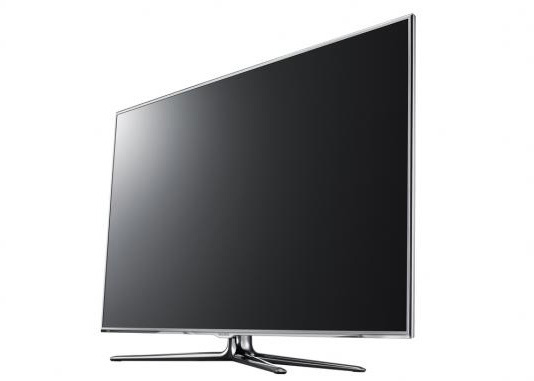 This Spring sees a new generation of TVs hitting the market, and Samsung's 46in D8000 is the first to appear. Switch it on and you're greeted with a homescreen dubbed the Smart Hub. Styled like a smartphone menu, its arrangement of icons gives access to an almost bewildering array of features. Plus of course, you can watch TV on it if you really must.
Unlike the menus and setup screens of some TVs, the Smart Hub is easy to navigate, giving you clear launch points for streaming services such as Love Film, the EPG, web browser and more interactive stuff in the form of apps including Twitter. Those apps can even be used in picture-in-picture form overlaid on the main TV image.
Freeview for all
Freeview HD and Freesat HD tuners combine with the option of adding an external USB drive, giving you access to all the subscription-free hi-def telly you could possible watch and record for free. Images are amazingly sharp for a set of this size so long as you're tuned to a quality HD channel.
If you do get lost at any point you can use the global search tool to scour the net, the EPG, your recorded content and online streaming services for any trace of Homes Under the Hammer (or whatever your TV vice happens to be).
Naturally there's 3D capability too. One pair of active-shutter glasses is included in the box, synced via Bluetooth which makes them impervious to the interference from other light sources that can trouble infra-red alternatives. 3D images from the panel are more subtle than on some rival sets, but this can make it easier to watch for prolonged stints. The built-in 2D-to-3D conversion is a neat trick but don't expect miracles.
Flat's entertainment
Did we mention that it's wafer thin, too? Its edge-lit LED tech manages to keep it no more than 3cm deep, with the picture framed in a mere 5mm bezel. It really is quite a looker.
With Samsung's rivals on the cusp of releasing their own next-gen sets we'll pull back from crowning the D8000 The Best TV That Money Can Buy, but right now it's certainly got its flag stabbed firmly into the summit.