Sony WH-1000XM3 review
Active noise cancelling for active lifestyles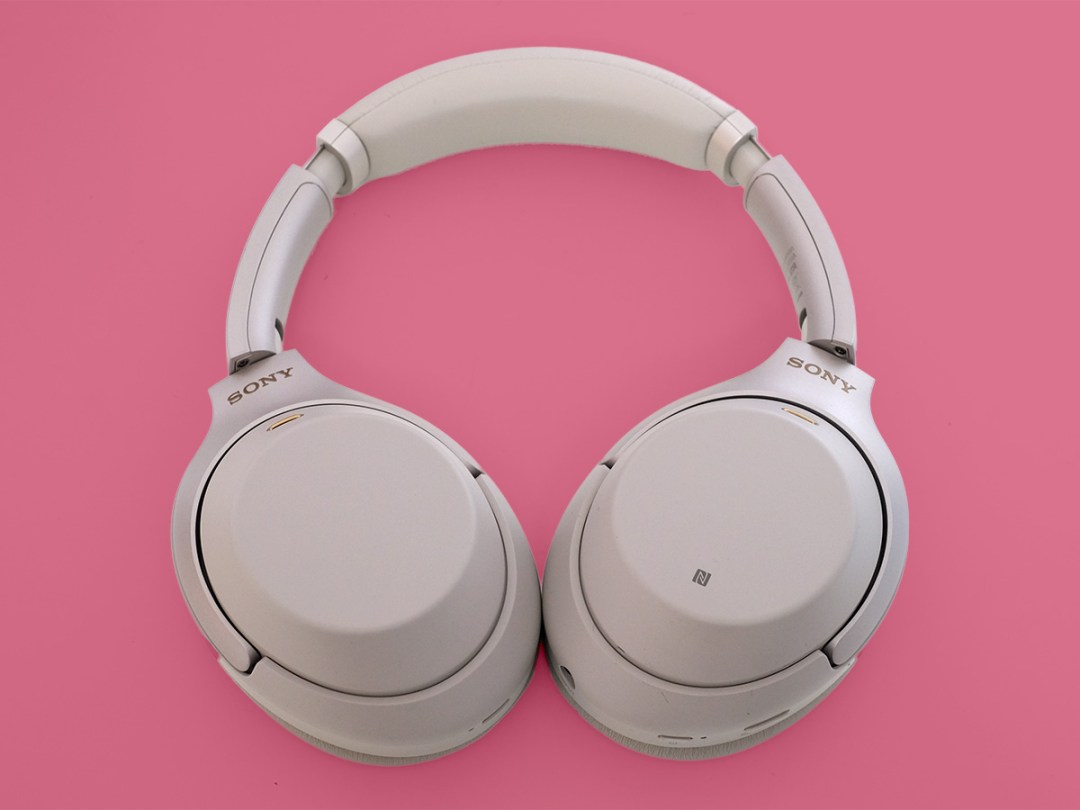 Think of noise cancelling headphones and one name probably comes to mind. It's Bose, right?
Maybe that should change, though, because the Sony WH-1000XM3 are some of the best noise cancelling headphones ever made. They're incredibly comfortable, sound fantastic and zap an even wider array of frequencies than the Bose QC35 II. Did Bose just get out-Bose'd?
You can buy them online for around £280. And you probably should.
Design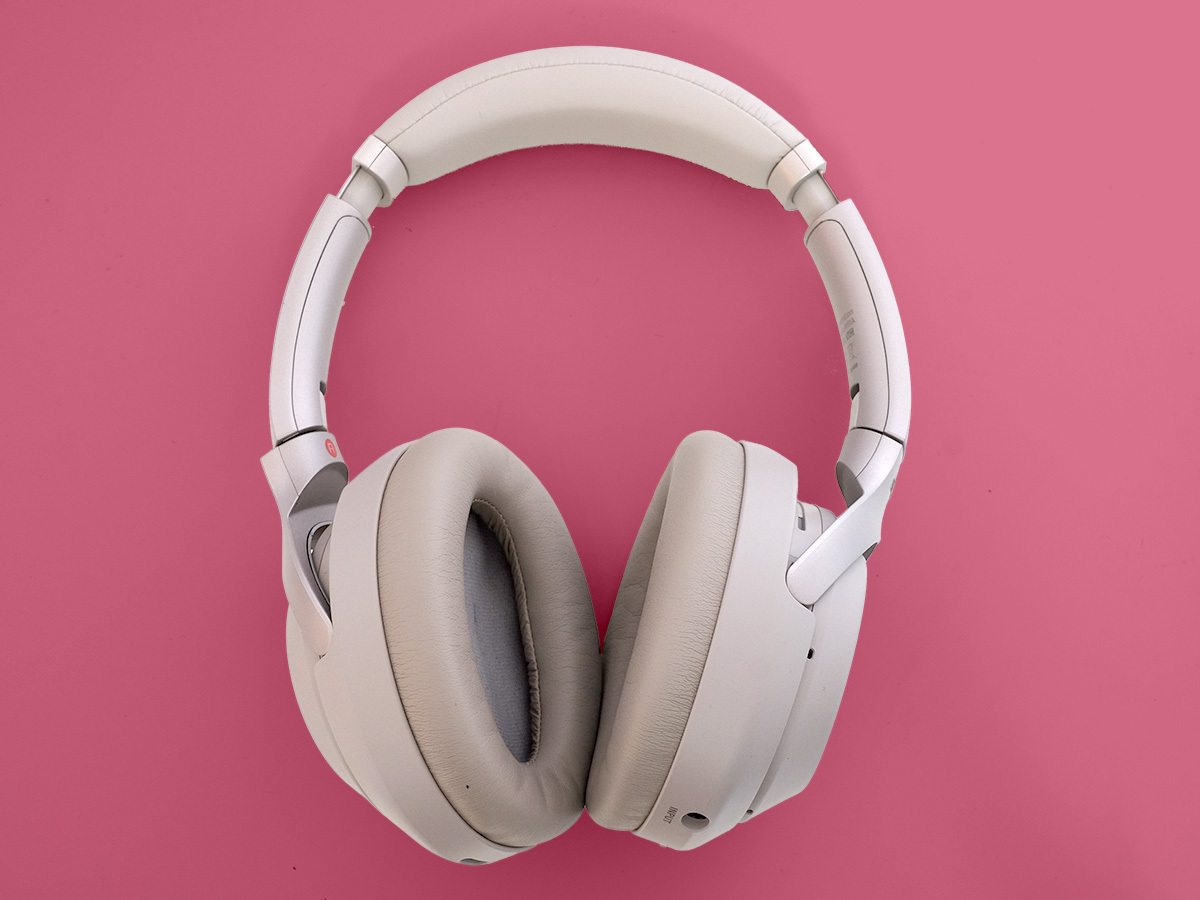 Sony has made three generations of this same headphone. They all look pretty similar. The Sony WH-1000XM3's cups are angled and smooth at the same time. It's not a super-bold look like that of old Beats sets.
But buy a pair of these and you'll start noticing people wearing them everywhere. This is a recognisable design, but not an aggressive one. The pads also have the effect of one of those ultra-comfy leather chairs. You sit down and think, "oh well, this is where I die. I don't think I can ever get up again".
The foam inside is thick and extremely soft. And while the covering is synthetic leather, it's very soft too. Sony's feel is a little different from Bose's though. The Sony WH-1000XM3 have a surer grip on your head, where the Bose QC 35 II just perch on your head, barely there.
As a result, the Sony WH-1000XM3 have much better passive isolation. This is where sound is blocked out just by putting a physical barrier between your ears and the outside world.
Even with the all-important active noise cancellation feature switched off, these headphones block out a lot of sound.More than most closed pairs.
The Sony WH-1000XM3 headband isn't quite as sumptuously soft as the pads, but this helps keep them rooted to your head if you want to wear them out for a run. This pair doesn't stick on like a pair of Beats Solo 3 Wireless, so don't headbang along to whatever keeps you going during a 5K, but they'll do the job.
Right now you can get the Sony WH-1000XM3 in either black or what's variously described as "silver" or "gold" depending on where you shop. But as you can see here, it's actually closer to a light beige, like the walls of a house from a 90s home improvement show.
What are the Sony WH-1000XM3 made of? They are mostly plastic, not the metal you might expect from a pair bordering on luxury. The cups have a soft touch finish, the stems a metallic sheen. Real metal would have been nice, of course, but not if it meant jacking up the price or losing any of the tech inside.
Features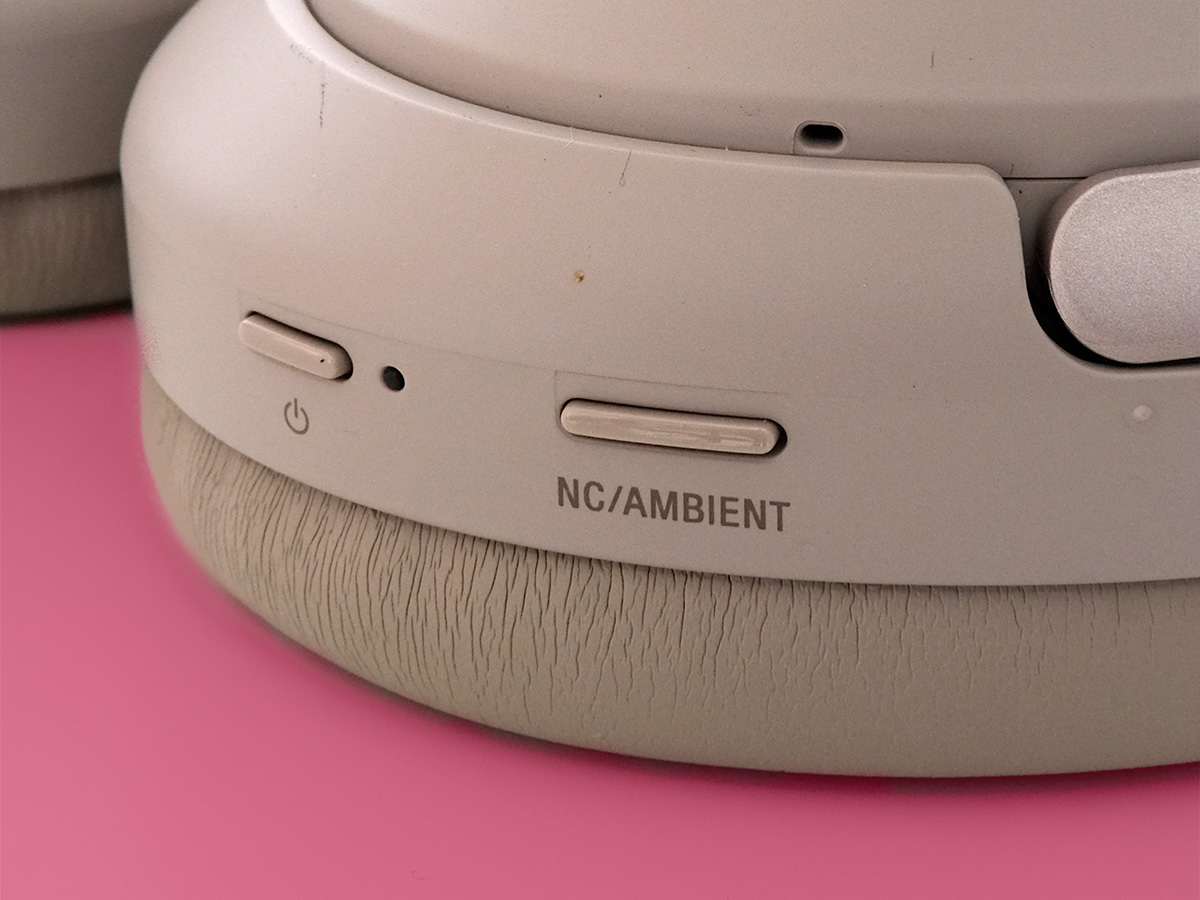 And there's quite a lot of tech in the Sony WH-1000XM3. Like their WH-1000XM2 predecessors these headphones have Bluetooth wireless and active noise cancellation, the ultimate public transport stress killer. Well, aside from a chauffeur or a lottery win that lets you retire.
Sony goes further than most of the competition in both areas. On the wireless side, the Sony WH-1000XM3 have NFC for easy pairing, often left out because iPhones don't support headphone-compatible NFC.
Codec support is also fantastic. For phones well below the XM3's pay grade you can use bog-standard SBC. But if your mobile can hack it, the Sony WH-1000XM3 can deliver aptX, aptX HD, AAC and LDAC. These are higher-quality streams that more-or-less eradicate the sound quality compromise of Bluetooth.
LDAC only used to work with Sony phones, but it became a standard part of Android in version 8.0 Oreo, so is finally useful. And it can stream in Hi-Res. You can see which codec the Sony WH-1000XM3 uses in the Sony Headphones app.
This is more important for the other side of the tech, though, active noise cancellation. Put the pair on and you can optimise the cancellation with a calibration procedure that tweaks the ANC for both the fit and the atmospheric pressure, so it won't feel like the Sony WH-1000XM3 are trying to suck out your eardrums.
Haven't used ANC before? A really effective pair can increase sound pressure enough to create a disconcerting vacuum-like effect. The active noise cancellation is sensationally effective, with a greater spread of frequency reduction than the Bose QC 35 II.
Part of this is down to the Sony WH-1000XM3's great passive isolation, because ANC isn't actually that great at filtering out treble noise. But it's the results that matter, and Sony has that part nailed. Your commute will be less stressful, the sound of babies crying will no longer seem like a brain jackhammer and they're even better at eliminating distracting office chatter than Bose's pairs.
Sony says its new QN1 processor is to thank for the Sony WH-1000XM3's ANC performance. All hail the QN1, then, eh? Listening to a Bose pair side-by-side, it does seem Bose still has the edge at certain frequencies. But the days of saying "no-one beats Bose ANC" are over.
There's also an unusually good noise monitoring mode, which uses the mics to play through outside noise so you can hear what's going on without taking the pair off. It's dead useful and doesn't, for once, make passing cars and office chatter sound like a cloud of angry wasps. But please don't hold full conversations with the Sony WH-1000XM3 on. The world may be falling apart, but let's keep some decorum, eh?
Like the XM2, this pair can also sense whether you're on public transport, standing, walking or sitting, and lets you choose how much outside sound is played through in each case.
Sony says you'll get 30 hours of use between charges with active noise cancellation, or 38 just using wireless. I seem to get slightly less out of a charge, but battery life is still great, and fast charging nets you hours of charge in just 10 minutes.
The Sony WH-1000XM3 use a USB-C cable, just like most new Android phones. The controls are the part you might need to dig the manual out to get your hear around. Touch controls are part of the right pad. Double taps play/pause, vertical swipes change volume and horizontal ones switch tracks. Like any touch controls, these take a day or two to bed into, but the Sony WH-1000XM3's are far more responsive than those of older pairs. There's no half-second Bluetooth lag, they're near-instantaneous.
Sound Quality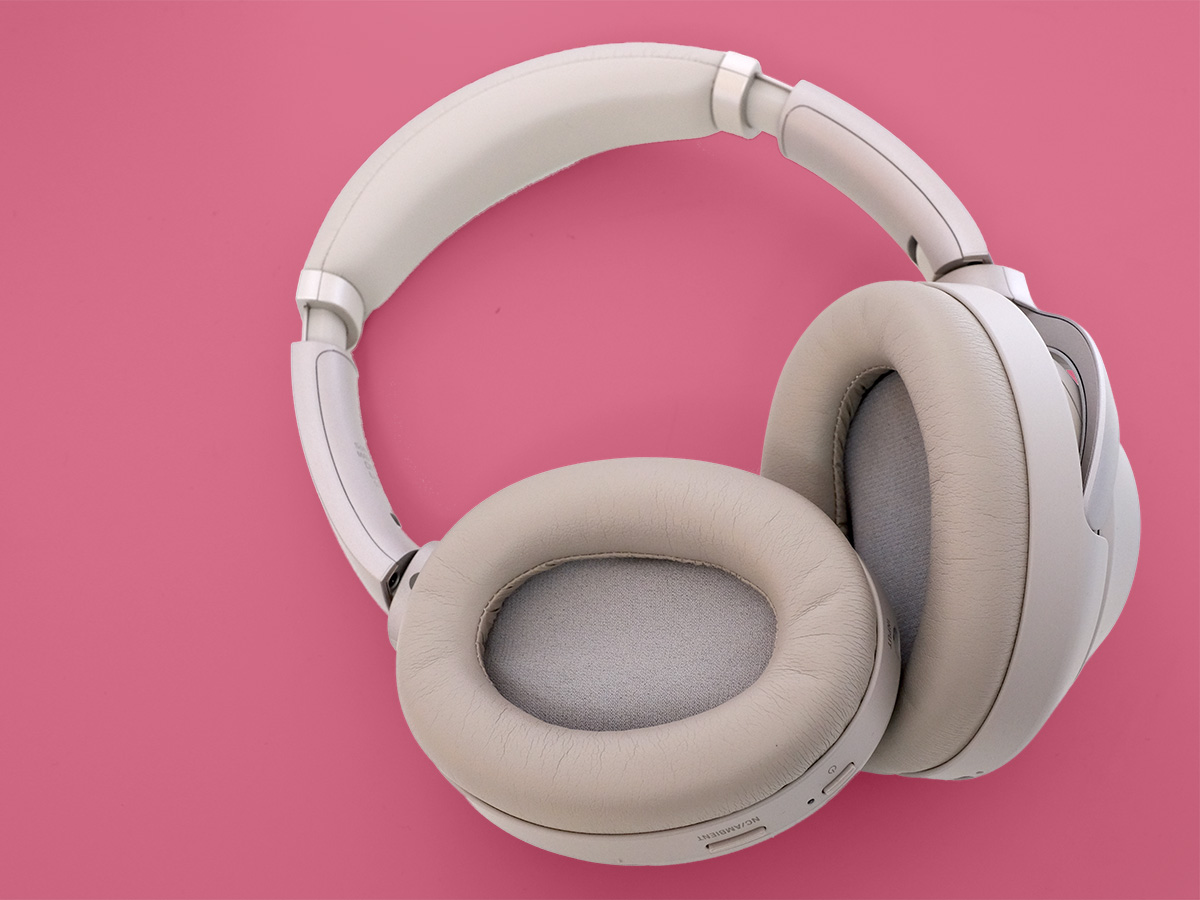 These headphones are a tech hit, and they sound good too. You get great dynamics, a wide stereo image, powerful bass and nicely textured mids. Real sound snobs will be glad the companion app offers sound customisation, though, because by default the Sony WH-1000XM3 do have an extra dollop of mid-bass.
This is used to thicken the sound, for a crowd-pleaser rich tone. However, it can take a little too much focus away from the lovely mid-range detail and unnecessarily clutter-up the soundstage. You'll notice this if you're listening properly rather than just trying to get to work without having a depressive episode.
There's also some difference in this area whether you use active noise cancellation or not. The tone does not change dramatically, but the Sony WH-1000XM3 offers slightly higher fidelity without the magic of ANC turned on. Pour yourself a glass of wine, find a quiet room, switch off ANC and set the ClearBass low-end booster to between -10 and -5 and you are in for a serious treat.
The Sony WH-1000XM3 turn from great sounding portable street headphones to ones worth of the most chin-stroking vinyl collector. All that over-eager mid bass disappears, the soundstage clears up and you're ready for a world of pure enjoyment. The Sony WH-1000XM3 aren't as bright as, for example, some of Audio-Technica's pairs, but then many people aren't out for ferocious treble.
And you can give it a tweak with Sony's in-app EQ if you need a bit more bite. No-one's going to dislike how the Sony WH-1000XM3 sound. But with a tweak or two you'll find a setting you love, for when dealing with the roar or train and bus engines isn't the main aim.
Verdict
The Sony WH-1000 series was already a top performer. This new Sony WH-1000XM3 improves active noise cancellation for an even more compelling package. These headphones destroy ambient noise: no mercy.
Sound purists may want to tweak the sound a bit, and there are sonic advantages to leaving ANC off. But with a tweak or two you'll be in your own particular version of audio heaven.
Stuff Says…
Killer active noise cancellation headphones that nail just about everything
Good Stuff
Excellent active noise cancellation
Great sound customisation
Extremely comfortable cups
Bad Stuff
They start with slightly boosted mid-bass