Sony WH-1000XM4 review
Still the king?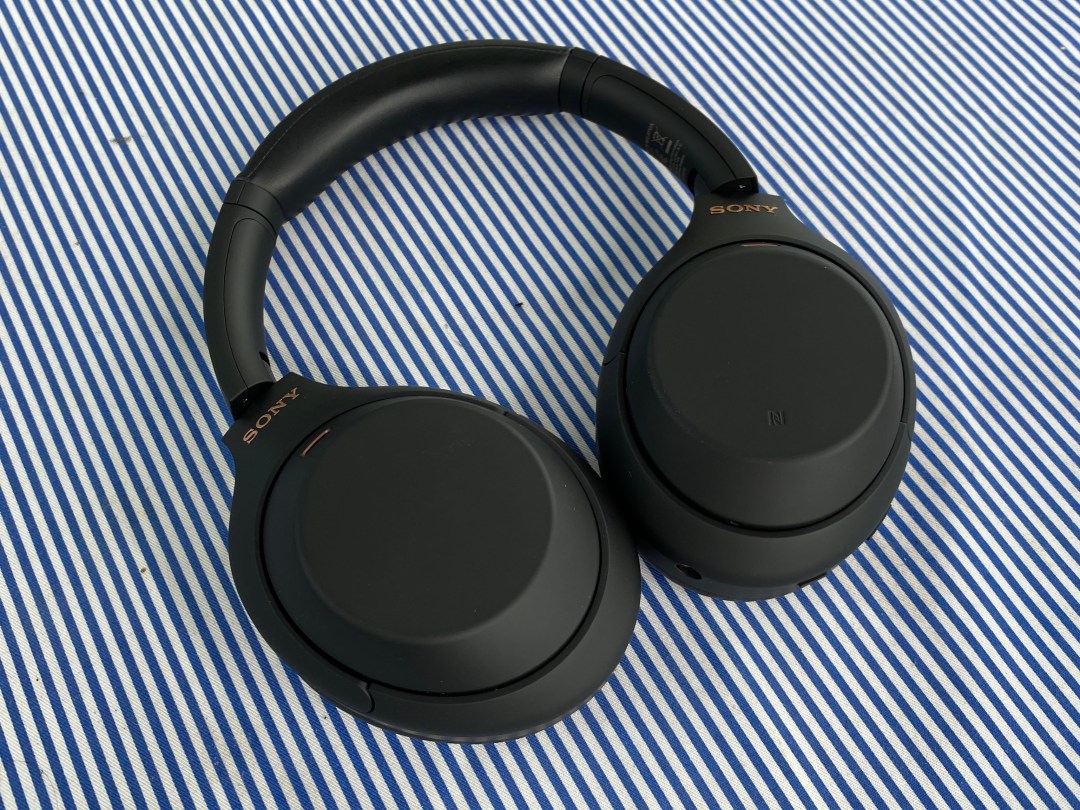 We've reviewed a number of pairs of what we deem to be five-star noise-cancelling headphones over the last couple of years, but back in the olden times, when it was normal to sit on planes and use public transport, our weapon of choice would always be Sony's WH-1000XM3.
When you take into consideration wearability, noise-cancelling and audio performance, there simply isn't a better package. That said, Bose, Bowers & Wilkins and Sennheiser have all got pretty close since the mighty M3s hit shelves in 2018, so it's about time they were given an upgrade.
Which brings us to the Sony WH-1000XM4, the imaginatively-named successor to our favourite baby scream-banishing cans. They look and sound almost identical, but are a range of new features enough to keep Sony sitting pretty at the top?
The star rating is probably a bit of a giveaway, but read on anyway. Go on.
Design: Same but (a tiny bit) different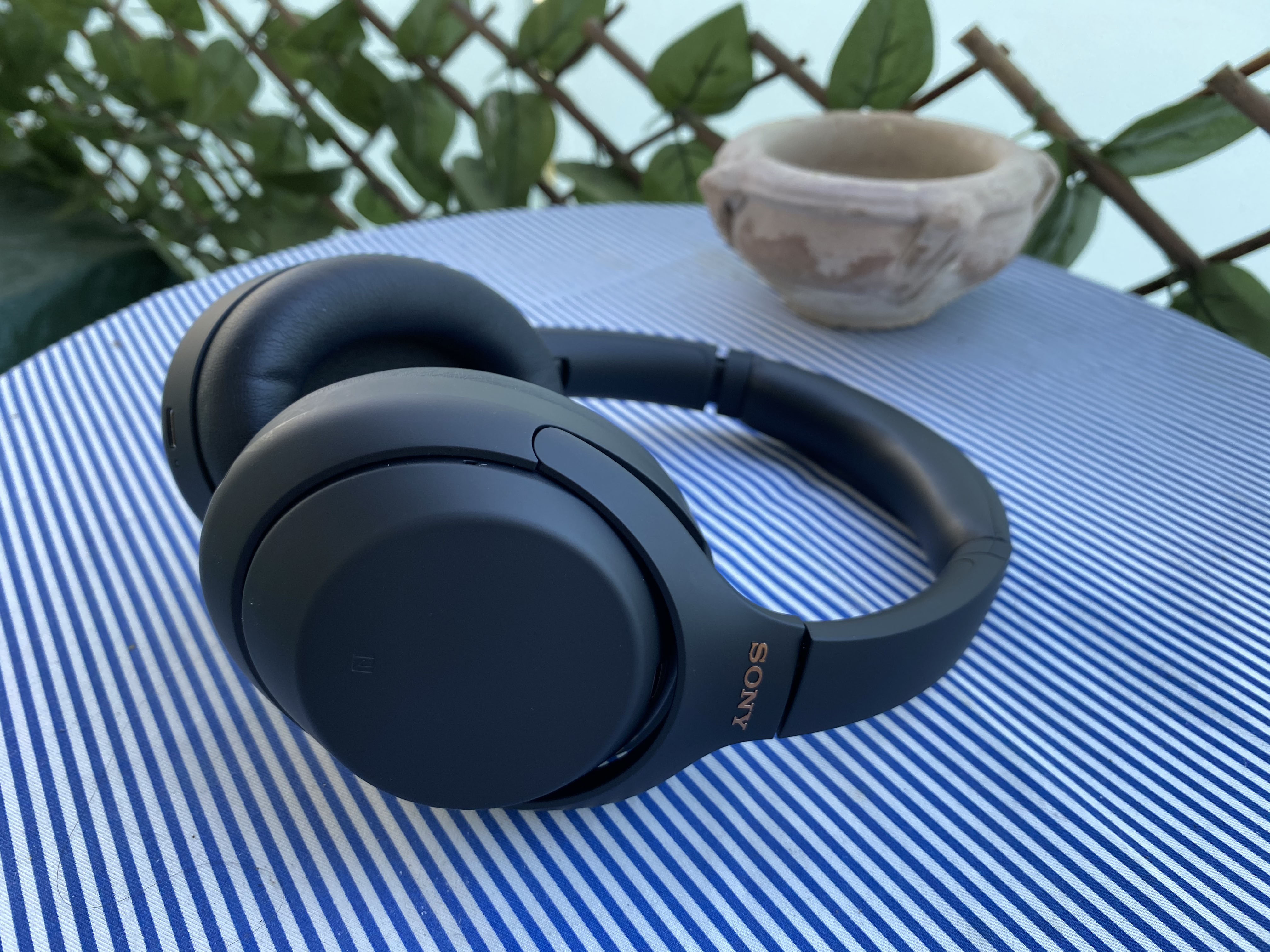 We're not sure how anyone could have been offended by the design of the XM3s, but if you weren't a fan, you're not going to much like the headphones that succeed them either. The two are almost impossible to tell apart.
Available in either black or silver, the Sonys are made of plastic with a pleasingly premium matte-like finish. The headband is soft pleather and the accents on the black model are copper. They aren't particularly flashy, but the best headphones usually aren't. And most importantly, they're exceptionally comfortable to wear, manageable even during the dragon breath heatwave we've had recently.
Changes? They're subtle alright, but they're there. Sony has tweaked the hanger structure for the M4s, resulting in a curve that more evenly distributes weight and makes them look decidedly less boxy on your head. The headband has also been ever so slightly trimmed. Thinner too are the earcups, while the pads are softer and 10% bigger than before. Out of the box you get a pair of headphones that are a teeny bit lighter than their predecessors. Can't argue with that.
As for buttons, it's the same deal as before: power/pairing on the left cup, with touch-sensitive controls on the right. And if you insist on a comprehensive game of spot the difference, you'll find a wear sensor inside the left earcup. More on that in a second.
Features: Speak performance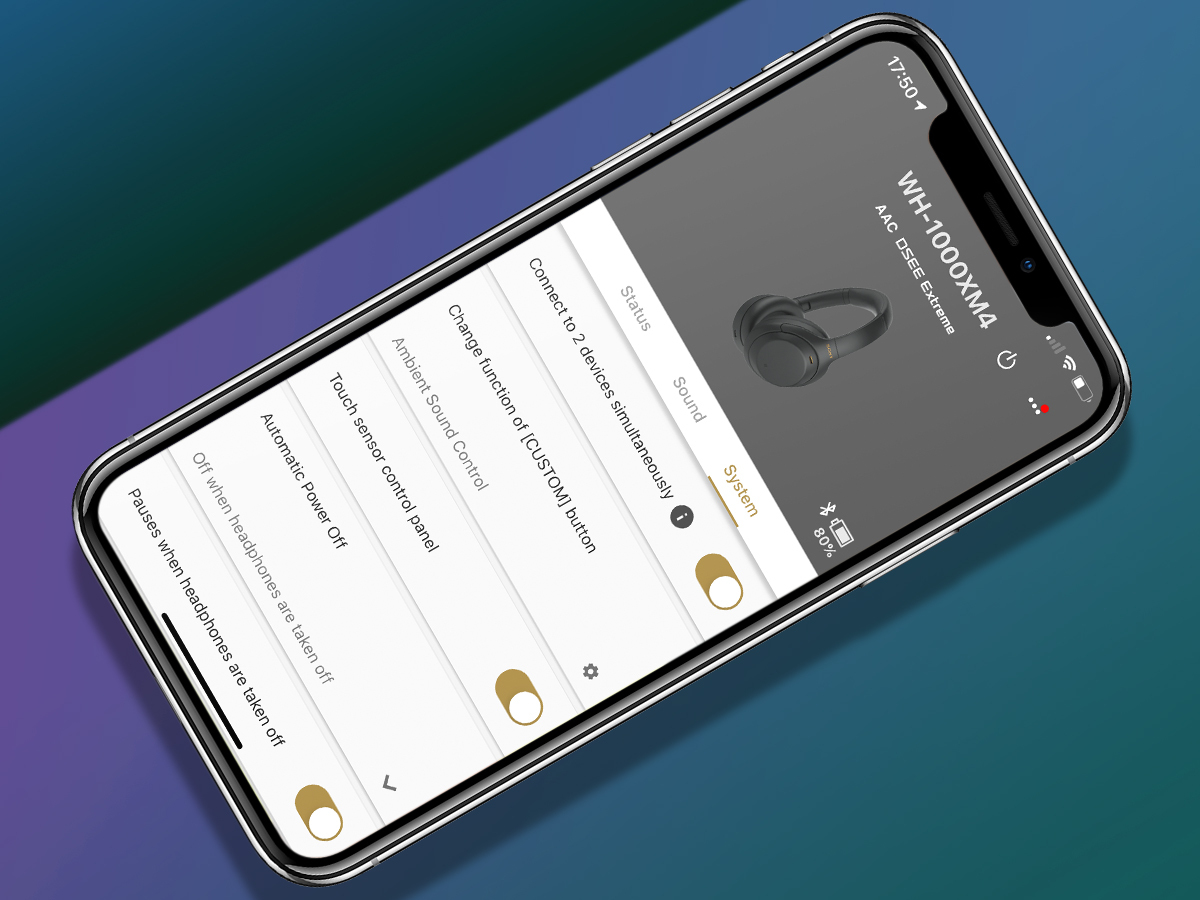 They might look the same as Sony's outgoing cans, but take a look at their respective feature sets and you'll notice a number of small but worthy additions to the M4s.
First up is Speak-to-Chat, functionality that is as far as we're aware an industry first. Say something and the M4s will recognise your voice, pause whatever audio is playing and let in ambient sound so you can easily have a conversation without taking the headphones off or manually toggling the ambient setting. Stop talking for 30 seconds (customisable in the app) and your music resumes.
It works exactly as advertised and is quite handy, but it's also extremely sensitive. While you can mess around with the responsiveness in the app, a badly sung line and even a gentle throat clearing was enough to activate Speak-to-Chat in my testing. If you like to sing along, you'll probably want to turn it off.
Quick Attention returns for the M4s, so you can also easily trigger ambient mode by holding your hand to the right earcup. Very useful for tannoy announcements and eavesdropping on conversations people think you aren't listening to.
Also new, and very welcome indeed, is the ability to connect the headphones to two devices simultaneously. Just tap an audio source on the device you want and it'll play there. Take a call on your phone and the headphones know to switch to that. The multipoint connection was buggy for us at first, but that appears to have been smoothed out with a firmware update, and it's a huge improvement on the M3s, which made often laborious work of simply changing the Bluetooth device you wanted to listen to.
The M4s can detect your actions and locations, automatically switching to the most suitable setting. They can learn your frequently visited locations (house, gym, train station etc) and when to go heavy with the noise-cancelling. It's clever, but we found the noise the headphones make when they want to tell you just how smart they are to be quite interruptive, so eventually turned it off. And we must confess that as we're not doing a whole lot of destination-hopping right now we probably haven't seen the adaptive functionality operating at full flight.
As mentioned earlier, the M4s now feature wear detection, so they'll automatically pause playback when removed and resume it when you put them back on. To say Sony is late to the party with this would be understating it, but it's definitely a worthwhile addition and the sensors worked flawlessly during testing.
The microphones are now far better at picking up and isolating your voice on a call, which was another of the M3s' very few weak spots. Bose set the standard for call quality with the Noise Cancelling Headphones 700, and Sony needed to catch up, especially in the age of never-ending Zoom calls.
As is now pretty standard on noise-cancelling headphones, Alexa, Google Assistant and Siri are all supported.
Performance and battery life: it's all good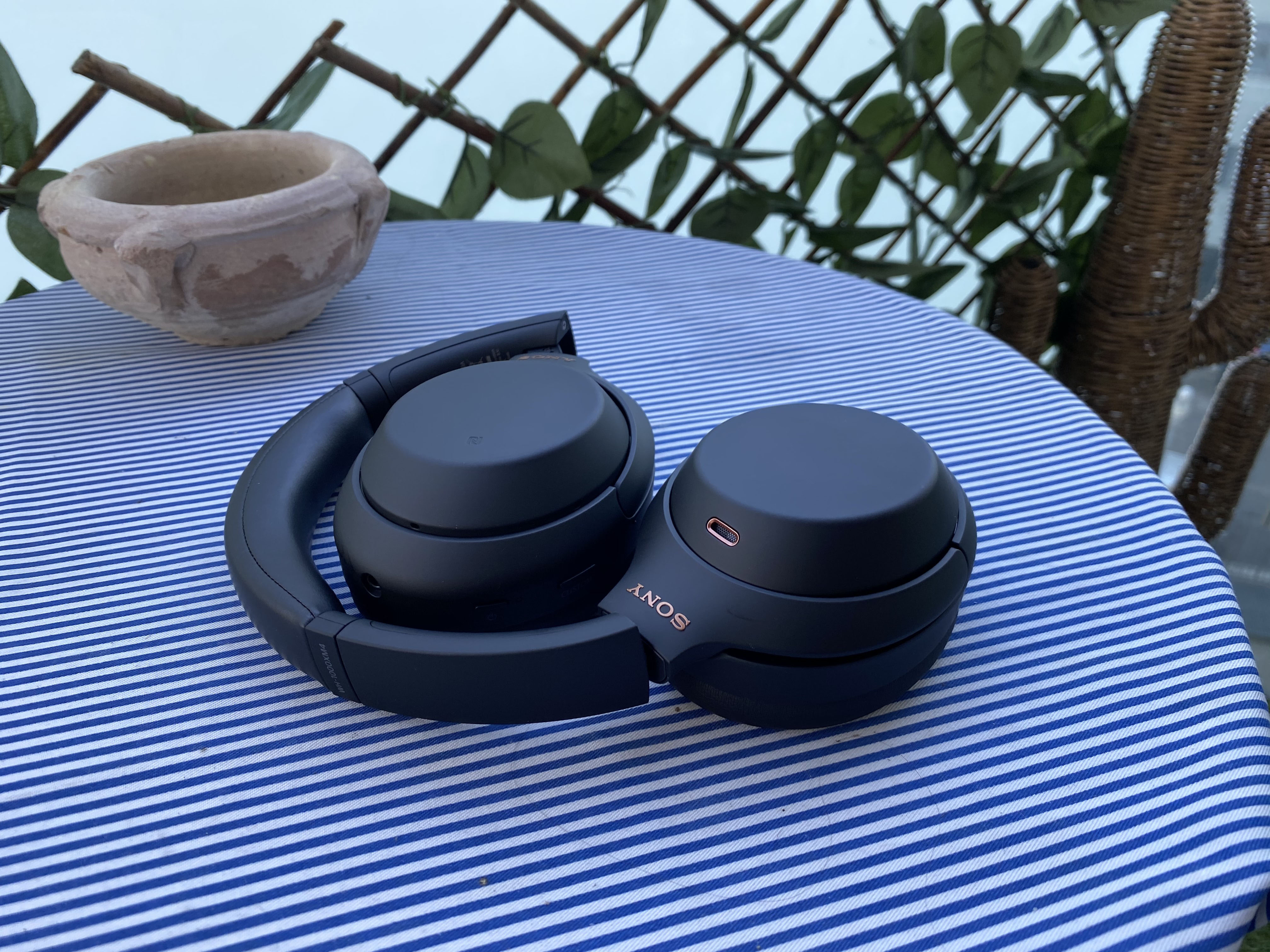 The WH-1000XM3s were already a formidable pair of noise-cancellers, but Sony has advanced its tech even further with the M4s. By pairing its trusty HD Noise Cancelling Processor QN1 with a new Bluetooth Audio SoC (System on Chip), the headphones are able to adjust to music and noise on the fly at over 700 times per second, which we think you'll agree is rather a lot.
Typically, ANC headphones are adept at blocking out low frequency hums but struggle with mids and higher frequencies, like human screeches. Sony says the M4s deal better with these now, and we have very few criticisms.
Ideally we'd be pitting the headphones against plane engines and roaring tube trains, but right now it's more flatmate work calls, washing machines and the sound of the various fans we've been hopelessly blasting into our faces. Safe to say the Sonys do a pretty remarkable job.
The M3s' 40mm drivers are called into action once more here, with support for hi-res files and Sony's own 360 Reality Audio format, which remains a bit redundant to most without Apple Music or Spotify on board.
They sound broadly the same as their predecessors, but again, that's nothing to complain about. They're still brilliantly bassy enough on the default setting that you likely won't need to fetch more from the EQ, but the low end never overwhelms detail.
Gently plucked strings and a soaring harmonica are given ample space on Taylor Swift's 'Betty' from her new acoustic record, while the busiest electronic compositions on the latest output from Rival Consoles are just as well-layered and immersive.
Feeling something a bit more retro in the sweltering heat, we revisited some Beach Boys classics and the M4s had no problem with releasing Brian Wilson's ageless harmonies from the rumbling basslines. Sony's remain the most fun noise-cancelling headphones you can buy.
This time round, Sony also employs the AI-fuelled DSEE Extreme, which is designed to restore lossy compressed files to their former greatness. You can toggle it on and off in the app to see how discernible the difference is with your streaming service of choice.
As for battery life, it's still an admirable 30 hours, with quick charging giving you up to five hours of juice from 10 minutes of charging with the right adapter.
Sony WH-1000XM4 verdict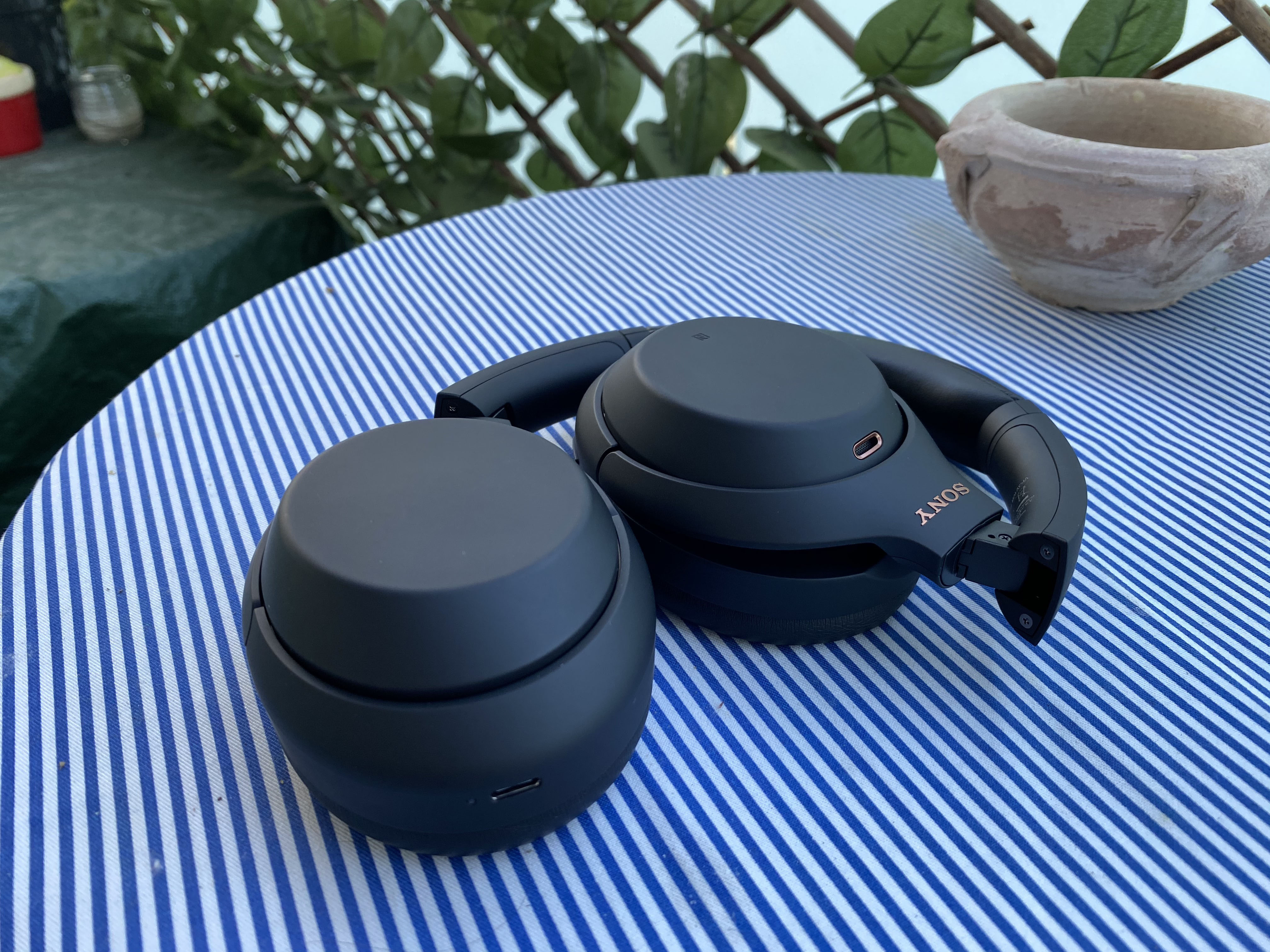 It's quite simple: the WH-1000XM4s improve in numerous ways on the best noise-cancellers going. If you have cash to burn and need some new cans, these are our number one pick.
What's trickier to tackle is whether or not XM3 owners should think about upgrading. While it's true that features like automatic wear detection and multipoint connection are hard to relinquish once you have them, they're probably not enough to justify another £350.
And Speak-to-Chat, smart as it is, is inessential when there are already so many control options at your disposal. You'll no doubt be able to pick up the old but just as great-sounding model at a very good price come Black Friday.
Still, these headphones are the best of their kind ever released, and it'll take something special to knock Sony off its perch.
Stuff Says…
Simply the best all-round noise-cancelling headphones you can buy
Good Stuff
Speak-to-Chat works well (and stops you singing)
Noise cancellation even better than before
Wear detection a much-needed addition
They sound fantastic with any genre
Bad Stuff
Expensive
Samey design might put people off upgrading