Suunto 5 Peak review: light and comfortable, but needs work
A light, attractive sports watch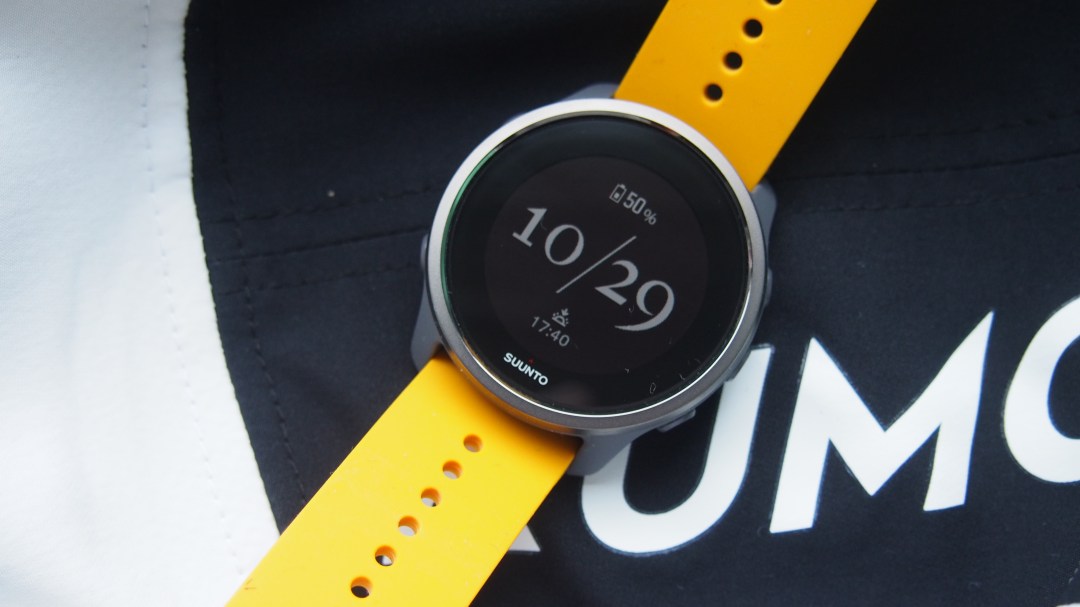 The Suunto 5 Peak is the Finnish sports watch maker's latest move to keep up with Garmin, Polar and relative newcomer Coros as it vies for a place on your wrist when it's time to work out or go out on an adventure. Here's our Suunto 5 Peak review.
The original Suunto 5 was launched back in 2019 and now in 2022, it's been given a new look and included most of the same software features, including its adaptive training guidance and the ability to search out popular routes with Suunto's heat maps.
At £259, it's firmly up against watches like Garmin Forerunner 245, Polar Vantage M2 and the Coros Pace 2, which all offer great all-round tracking experiences. So is there really room for the Suunto 5 Peak as well? Here's our take.
Design and screen
The original Suunto 5 came in three colours with a very sporty-looking plastic case and physical buttons to get you around a disappointingly small screen.
The Peak has ditched that all-plastic look by introducing a much nicer stainless steel bezel, which still sits on top of a plastic case. You're now also getting five colour options here too and you're looking at a watch that weighs light at 39g.
You're getting a 43mm-sized case, which means it's pleasingly small and not too bulky to wear and while it's not the slimmest at 12.9mm thick, it's by no means a chunky watch either.
That's matched up with a silicone strap, which uses a traditional watch buckle and a button clasp, which unfortunately has randomly come undone a few times during our testing time. It was usually during sleep and fortunately didn't happen during exercise tracking time.
There's five physical buttons in total, which do feel a little on the stiff side, and front and centre is the same sized 1.1-inch, 218 x 218 resolution, always-on, colour display. Though this isn't a colour display in the same way that the Apple Watch or Samsung Galaxy Watch 4 has a colour screen. There is a splash of colour on icons and some text, but it's no match for a proper AMOLED or LCD panel.
The screen copes generally okay in bright outdoor light and the LED backlight improves visibility at night, though it's not as bright as we'd like. The display is also losing the battle for space with a quite sizable black bezel that surrounds the screen. What's more frustrating is that the screen is slow to respond to button presses. It's not a super slick experience moving from one screen to the next and things in general just feel a bit too slow for our liking.
If you want to go swimming with it, that's okay thanks to a waterproof rating that makes it safe to use up to 30 metres depth. A lot of watches tend to offer protection up to 50 metres, but that level of protection is good enough for pool swims and shower time.
Performance
Everything the Suunto 5 can do you can do on the Peak as well. So it really comes down to wrapping things up in what we'd say is a more lifestyle look.
You're still getting support for the big 5 satellite systems to track outdoor activities accurately and there's an optical heart rate monitor on board to continuously monitor heart rate and track it during exercise. It's also compatible with Bluetooth-enabled external sensors if you don't trust that data. You're also getting an altimeter for that extra hit of outdoor data and the ability to check in on the weather or view upcoming sunset and sunrise times to make sure you get home before it gets dark or get up early enough to see that sunrise.
There's over 80 sports modes here preinstalled with the core modes of swimming, cycling and running well covered in terms of the metrics and data it can push out. There's also room for a multisport mode for triathlete fans too.
That core tracking experience is good on the whole. We've run, jumped in the pool with it and used it for general indoor workouts. Locking onto a signal outside was sometimes rapid and other times took achingly long to lock on. For runs, distance tracking came up a little short against the Garmin Epix Gen 2 watch and tracking from Strava's phone app, but it definitely wasn't a disaster showing. Core metrics like average pace were similar and heart rate data was within 4-5BPM of a chest strap monitor for steady paced workouts. Up the intensity though and it starts to falter more, but that's when you can take advantage of that external heart rate sensor support.
Suunto does offer some training feature staples like the ability to create interval training sessions and offers insights into your training load and recovery, to better inform you when to train and when to rest up. Its big play here is its adaptive training guidance, which is a great feature if you're a newcomer to tracking exercise, though it was already available on the Suunto 5.
It looks at the intensity and duration of your workouts to help create 7-day training plans and offer workouts that make sense based on your historical data. So on a day that we tackled a tough, quick run workout, the next time we tried to track an activity, it suggested an easy run. More experienced users might find the suggestion and plans a little too simplistic, but for beginners, it's a useful tool to have at your disposal that does feel in tune with the workout data it uses to offer that training advice.
There's navigation features to help you get home or to a location, though a lot of the richer mapping features lie in the Suunto companion app. That's where you can plan routes and take advantage of Suunto's useful heatmaps to find the most popular routes around you to check out. When it comes to using those navigation features, you're getting the ability to view simpler breadcrumb trails in real time as opposed to viewing rich map data on the watch.
It's pretty basic in terms of what you can see on that small screen and not too different from what you can find on other watches at this price that offer navigation features. It should be able to get you home and even offer estimated arrival times, but if you're hoping for the best navigation features on a sports watch, you won't get them here.
There's a lot that the Peak can do and in terms of how long you can use those features before you're grabbing for the charger, Suunto says it should be good for a week. It says 7 days to be precise, but you can push things further by switching to a different GPS mode where you sacrifice sampling rates and tracking accuracy to track for longer. That GPS battery goes from an optimum 20 hours up to 100 hours.
Sunnto retains its intelligent charge reminders as well, which essentially works by telling you to change to a different battery mode or remind you to charge before your next big tracking session.
We found that the Suunto 5 Peak managed to meet those 7-day claims and those 20 hours in best GPS mode were accurate too based on our testing. There are clearly some features that have a more noticeable drain on battery, like continuous heart rate monitoring, but if you're looking for a watch that lasts for a week, it can deliver that.
Other features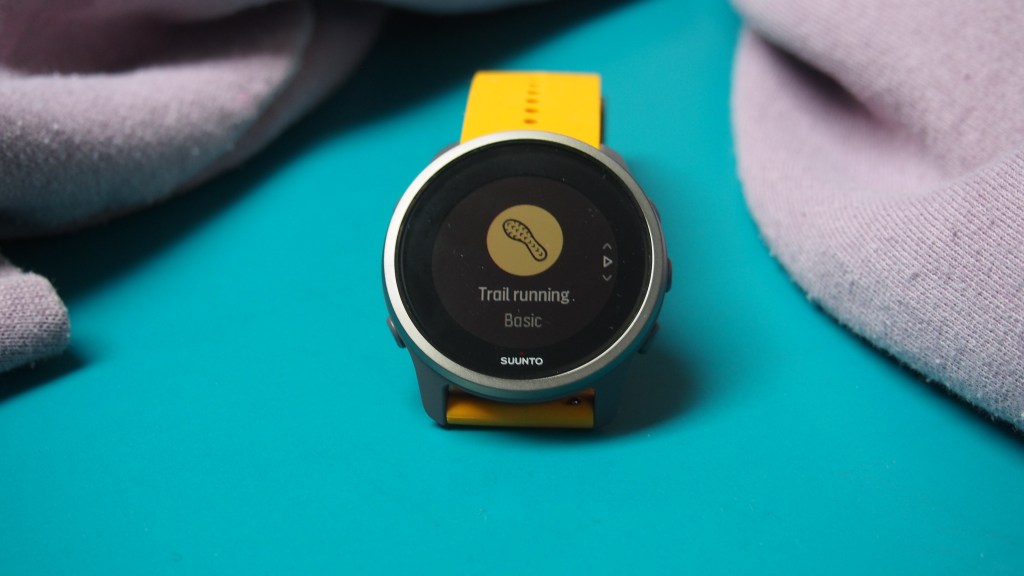 The Suunto 5 Peak does act as a fitness tracker and serves up some smartwatch features as well to make it more worthy of wearing 24/7.
The fitness tracking features are pretty standard fare, letting you count steps and also monitoring heart rate, though we found real-time heart rate readings were at times 20bpm higher than a reliable Garmin watch and a chest strap monitor.
You can track sleep, capturing duration and showing you how it correlates with heart rate, training logged and offering weekly averages. We found it generated later sleep times and earlier wake-up times compared to the excellent sleep tracking on the Oura Ring 3, though sleep duration data was pretty similar.
Suunto will also record your stress, making use of the optical heart rate sensor and heart rate variability measurements to assess whether you're stressed or relaxed. Though based on the readings for daily heart rate, we can't say we massively trusted the insights.
There's also a breakdown of daily resource levels, which is displayed alongside stress readings. This essentially looks at rest and recovery time to tell you whether you have more resources and updates on the resources graph throughout the day. Again, this is a feature that's hugely reliant on data like sleep tracking being accurate to make that daily resources information useful and reliable.
In terms of smartwatch features, you can view phone notifications for both Android and iOS devices and the former lets you respond to messages. The ofte sluggish and slow nature of the display and lack of touchscreen support makes it a chore to try and do it though. There's music controls here too, which jumps into action as soon as you start playing something on your phone and they work fine skipping tracks and letting you tinker with volume from your wrist.
There's definitely more smartwatch feature-rich watches out there, but if you're happy with the basics, the Suunto 5 Peak ticks those boxes.
Verdict
The Suunto 5 Peak is a much better-looking watch than the original 5 and offers good features for outdoor lovers and those looking for a watch to help them decide on how to train. The problem is that aspects like the sluggish on-watch software and display and busy companion app makes handling it on a daily basis feel a bit of a chore. Compare it to similar priced sports watches from Garmin, Polar and Coros and if you asked us if we'd buy the 5 Peak over the likes of the Forerunner 245, Vantage M2 and the Coros Pace 2, the simple answer is that we wouldn't.
Stuff Says…
Suunto has made a light, attractive sports watch, but ultimately you can spend the same money or even less and get a much better all-round hardware and software experience.
Good Stuff
Light, comfortable watch to wear 24/7
Nice stainless steel bezel
Useful adaptive training guidance
Bad Stuff
Big black bezel
Slow, sluggish watch software
Inaccurate daily heart rate readings
Tech specs
| | |
| --- | --- |
| Case size | 43mm |
| Thickness | 12.9mm |
| Weight | 39g |
| Display | 1.1in, 218x218px |
| Waterproof | 30m |
| Battery life | Up to seven days |
| Positioning | GPS, Glonass, Galileo, QZSS, Beidou |