TVonics DTR-HD500 review
No contracts, no installation, just all the free hi-def TV you can record (and watch)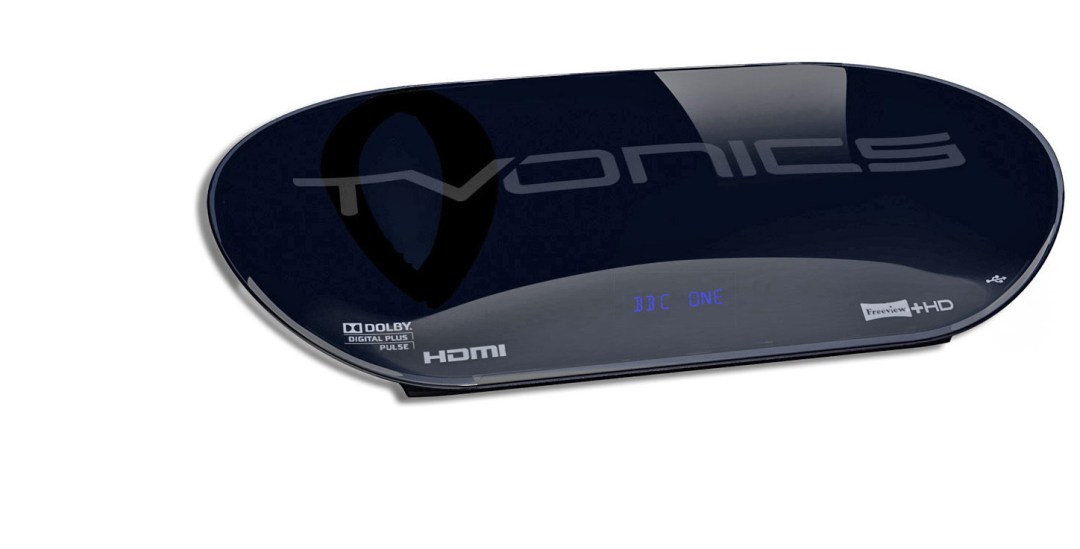 You might think Freeview and Freeview HD is full of rubbish, and on balance you'd be right (unless you have an unusual interest in weightloss DVDs and vegetable slicers). But, if you sift out all the good bits that are on when you're not around to watch them, you can stock up on some great TV for the times you are. And all subscription free, of course. The TVonics DTR-HD500 will do that job for you, without the hassle of a visit from a man with a ladder and a drill.
The styling may not to be to everyone's taste – the curvy and angled acrylic top lends it a death-metal skateboard feel which might leave you wondering where in your stack of visual accoutrements it should live. To further confuse, the rather nice  seven-character scrolling display that lets you know what channel you're on can only be read from above.
All the ports are neatly arranged on the rear, and well spaced out and labelled. A pass-through for the aerial means you can still use your TV's normal channels, but as the DTR-HD500 has twin tuners built in, this means you can watch one channel and record two others simultaneously.
Smart recording
Rather like Sky+, there's a series record mode that automatically slurps up every episode of your favourite shows as and when they're broadcast. It's quite intelligent and will stay alert to schedule changes, warning you well in advance if there's going to be a conflict with another recording. It'll even recommend other similar programmes you might like to record, or point out if there's an HD alternative available on another channel.
With space for around 70 hours of HD or over 200 hours of standard TV, there's certainly enough storage space to keep a healthy stash of video. Picture quality is impressive too – every bit as good as the original, with no perceptible loss of detail, contrast or colour.
HDMI options
Thoughtfully the TVonics includes two HDMI inputs, so you can attach a games console or other external source and use the TVonics box as a switch. This may seem like a small thing, but it could well save you the trouble of getting yet another box with yet another control if your primary display is used for more than just watching TV. Sadly, it only seems to work when the unit is on, which could be annoying.
The remote isn't overly complicated and features nice big channel buttons for the fat-of-finger (though some of the option buttons are unaccountably small). As a consequence it's also slightly bulky and could easily double as some sort of weapon, should burglars surprise you in the middle of Cash in the Attic.
But it's not all puppy dogs and kittens. The Ethernet port on the back teased us with the hope of some sort of streaming, or at least sharing capability, but in fact there isn't any. Neither is there a slot for a smart card for topping up the channel list, so you're stuck with just the free channels. Still, as a no-strings alternative to the cable or satellite services, or an add-on for bedroom TV, the HD-500 makes a pretty solid case for itself.