How to get past location restrictions with CyberGhost VPN
Get your favourite content from anywhere and skate around slowdowns with CyberGhost VPN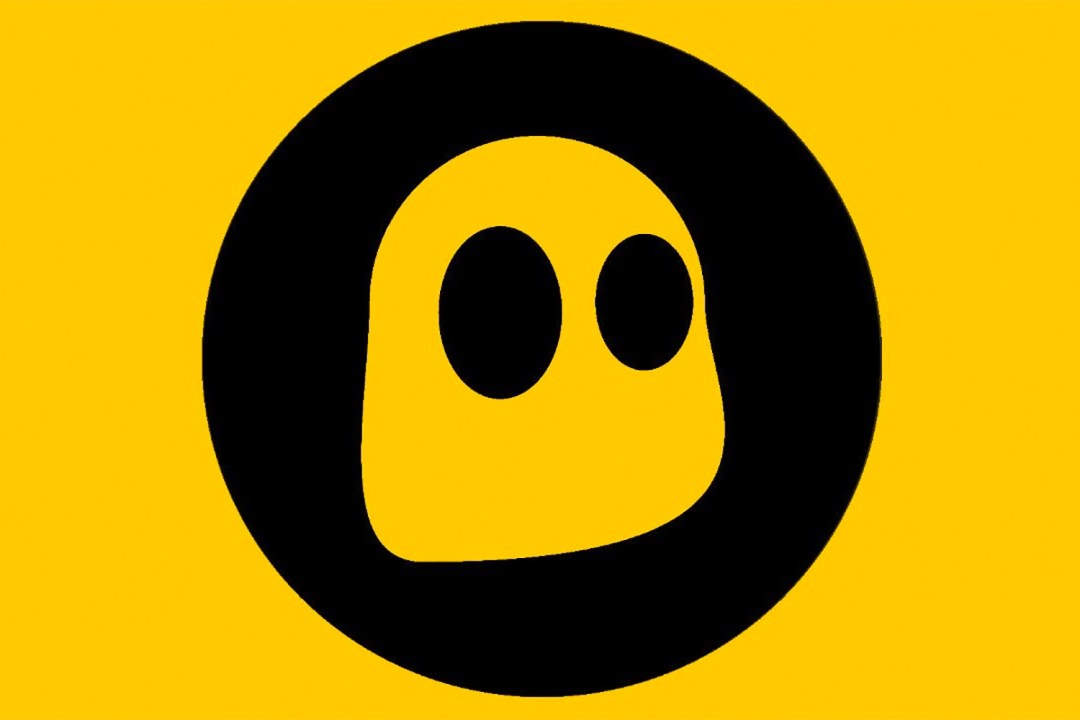 It isn't always easy to access your favourite online content. We've been geo-blocked when we've tried to stream TV shows on holiday or view viral videos from other countries, and we've often encountered traffic shaping that slows down our streams to a crawl. And then there's the privacy problem that affects all of us online: tons of trackers that follow us around the internet, trying to build marketing profiles so strangers can try to sell us stuff.
There's a better way. A way to get around location-based blocking, to stop internet providers from slowing down your streams, to terminate the trackers and protect your privacy. It's powerful. It's practical. And it's cheap.
Make your internet better with CyberGhost VPN
CyberGhost VPN is one of the most popular VPNs (Virtual Private Networks) in the UK. That's because it delivers online anonymity, blazingly fast unlimited internet speeds and cover for all your devices in a single subscription with rock-solid reliability and superb customer service too.
CyberGhost VPN offers one-click protection, concealing your real IP address from the websites you visit and the services you stream from. It encrypts all your internet data to keep your private information safe from prying eyes, and it ensures that public Wi-Fi networks are safe for you to use too. Plus, it prevents advertising trackers from snooping on you and keeps your online activity anonymous.
The VPN that's serious about your privacy
CyberGhost isn't the only VPN service out there. But few rivals have the same commitment to protecting your privacy. CyberGhost's headquarters are in Romania, a country famous for its strong privacy laws, and your data is kept far from the 5/9/14 Eyes Alliance. CyberGhost VPN doesn't share your data with anybody, including ISPs and governments, and it doesn't keep any logs of your activity.
The no-logs policy means that CyberGhost VPN doesn't log your IP address or the websites you visit. It doesn't record your browsing history or the duration of your sessions, the bandwidth you use or the servers you connect to. So that's one less thing to worry about when you go online.
The VPN that's seriously speedy
One of the big problems with many VPN services is that they're slow. Not CyberGhost VPN. You can set your location to over 100 different places, connecting to over 9,5 00 servers in 91 countries worldwide. You're always connected to a speedy server, and CyberGhost VPN doesn't limit, cap or slow down your data.
One of our favourite things about CyberGhost VPN is that your subscription isn't just for one device. You can protect up to 7 different devices simultaneously with just one subscription, including smartphones and smart TVs, and because your data is unlimited, there's no need to worry about hitting any bandwidth caps.
Whether you're connecting a games console or a Windows PC, an Amazon Fire Stick or an Android TV, you can be sure of a fast, solid and private connection every time.
Everything you need with just one click
You don't need to be a tech expert to use CyberGhost VPN. Its apps are incredibly easy to use, delivering full protection with just one click, and there's 24/7 support to help you with any questions you might have. There are no complicated instructions to follow or complex manuals to memorise; it just works.
If you are a tech expert, though, you'll appreciate the details: CyberGhost VPN supports the key WireGuard, OpenVPN and IKEv2 protocols, and encrypts all your data with AES 256-bit encryption, split tunnelling, a kill switch and multiple DNS and IP-leak protections.
The best VPN, or your money back
CyberGhost VPN is so confident that you'll love its privacy, security and speed that it has an extra-long, no-questions-asked money-back guarantee with 100% hassle-free refunds.
If you take out a subscription and decide that CyberGhost VPN isn't right for you, all you need to do is contact Customer Support within the first 45 days. But you probably won't: CyberGhost VPN is rated as Excellent on TrustPilot, based on over 15,000 customer reviews.
If you're looking for rock-solid reliability, speedy streaming and powerful privacy protection, CyberGhost VPN is the perfect solution. It's blazingly fast, incredibly efficient and exceptionally easy to use. It's also incredible value for money. Right now, you can protect up to seven devices for just £1.92 a month, so go ahead and sign up today!