XGIMI's new MoGo 2 Series are hassle-free, go-anywhere movie machines
Built-in speakers and power bank support let you take your picture show on the road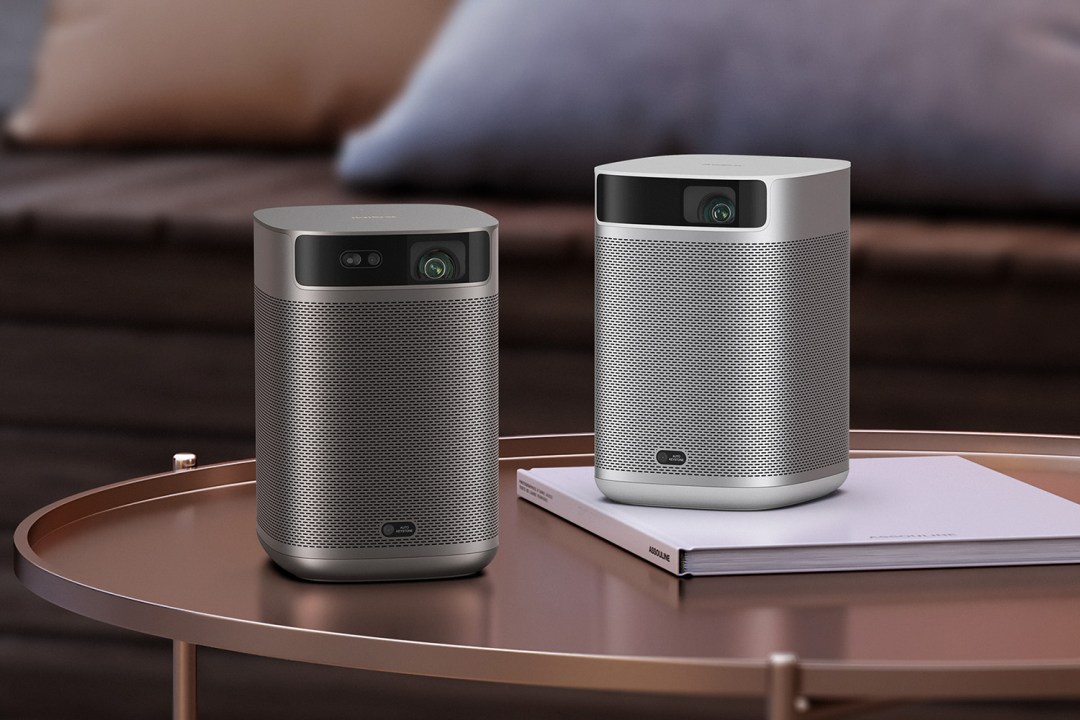 Huge, wall-filling pictures in gloriously vivid colours; clear, powerful audio that draws you right into the action. It's transportative, moving and thrilling – the true cinema experience, and it's all happening in the comfort of your own home.
Home cinema projectors are arguably the best way to watch movies and TV shows and play video games, but there was a time when one setting up felt like it required degrees in engineering and physics, not to mention several yards of cables, dozens of screws and the patience of a saint. And once it was done, it was fixed in place forever, not to be shifted an inch without everything being laboriously broken down then set up again.
Mercifully, those days are long behind us, and it's all because of projectors like the new XGIMI MoGo 2 Series. These brilliant little movie machines are not only simple to set up but designed so that they can be moved, taken to a totally different location and set up all over again – in mere seconds, with no screws, patience or electrical knowhow required. Just imagine: take your family movie night to any room of the house, with all the incredible sound and vision that home cinema provides – and zero hassle.
XGIMI MoGo 2 Series are the first smart portable projectors, engineered to provide professional visual and sound experience in and around your home thanks to their lightweight build (just 1.1kg and compact enough to fit in a backpack), superb 2 x 8W built-in speakers and, in a first for XGIMI projectors, the ability to run on energy supplied by a power bank. When paired up with an adapter and a 65W or greater power bank, you can use the MoGo 2 Series almost anywhere ­– even outdoor locations like your back garden, the beach or a campsite. After all, what better way to spend a balmy summer night than experiencing your favourite film or TV show in the open air?
The new range consists of two models, the MoGo 2 Pro (£529) and the MoGo 2 (£359). These have a lot in common: size, weight, 2 x 8W speaker output and a powerful brightness rating of 400 ISO lumens for creating gloriously cinematic images up to 200in in size. Both models feature beautiful colour reproduction and accuracy, covering 90% of the DCI-P3 colour gamut and supporting the Hollywood-approved D65 colour temperature standard.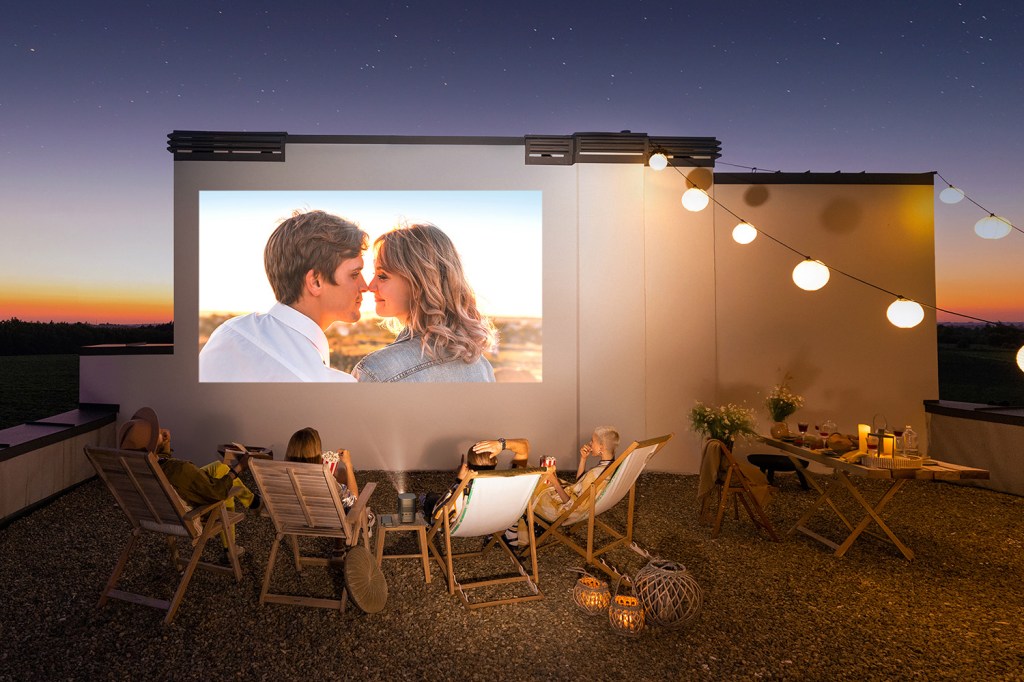 Both also support Android TV 11, allowing for a whole bevy of smart TV functions and support for streaming apps, plus Wi-Fi, Bluetooth 5.0 and Chromecast built-in for easy casting and screensharing from smartphones, tablets and computers.
The main differences between the two are in image quality and picture setup. The MoGo 2 Pro has a Full HD resolution and the MoGo 2 has a 720p resolution, and additionally the MoGo 2 Pro is the first projector to come with ISA 2.0, an all-new iteration of XGIMI's incredibly clever, brilliantly time-saving Intelligent Screen Adaption feature, which basically sets up the image for you so that you don't need to focus the lens or correct the keystone settings.
ISA 2.0 has everything included in ISA 1.0 (which the MoGo 2 offers) – such as the ability to avoid potential obstacles and align the image perfectly with any projection screen you point it at – but adds uninterrupted autofocus and keystone correction that gets the picture automatically set up seamlessly from the moment you position the projector. That ensures you immediately have a clear, level and aligned image every time you set the MoGo 2 Pro up in a new position.
When it comes to delivering an engrossing cinematic experience, sound quality is just as vital as picture quality. And despite their compact size, the MoGo 2 and MoGo 2 Pro don't come up short in this area. Both models feature a powerful 2 x 8W stereo speaker setup and a double-sided sound output that creates a wide, even sound field. The result is an intense, room-filling audio experience that works whether the viewer is sat near to or far from the projector.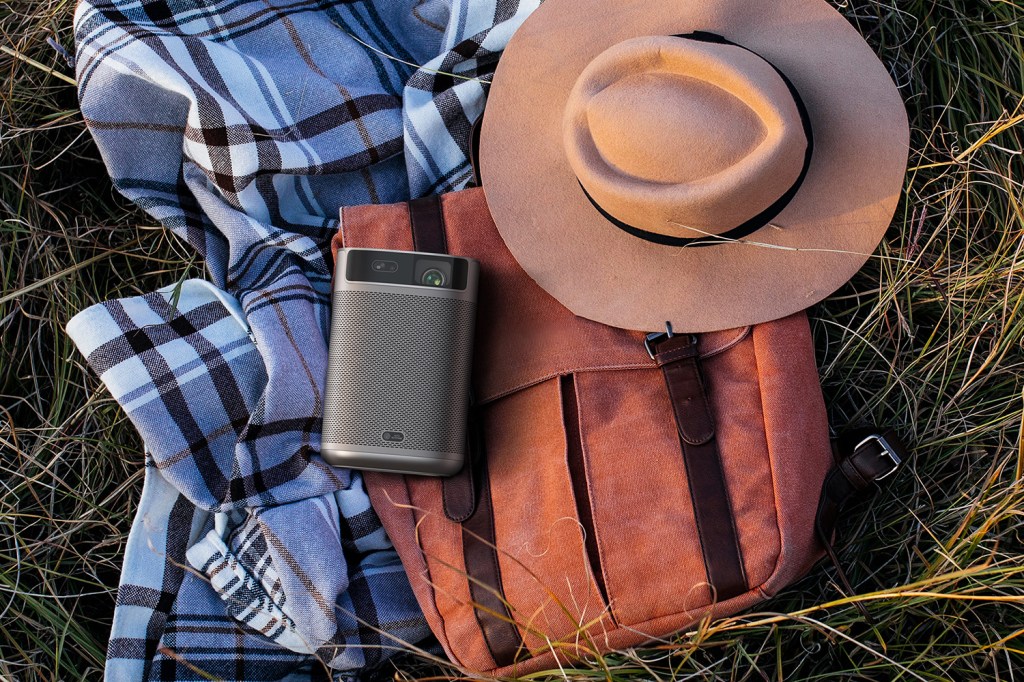 So there you have it: the XGIMI MoGo 2 series is the ultimate on-the-go projector, delivering a bright and cinematic HD image and scintillating sound without the hassle of a fiddly setup – and it'll work from a portable power bank to boot, letting it go wherever you do.
And right now you can bag yourself a major discount on a MoGo 2 Pro or MoGo 2 thanks to XGIMI's early bird promotion. Go to the XGIMI site and put down a £1 deposit on one of the two models ahead of their official 25 April 2023 launch and you'll receive a £45 voucher to spend on the projector (when buying it either through uk.xgimi.com or the XGIMI Direct page at amazon.co.uk). For full details on the special offer, click here.