The 10 best PS4 download-only games right now
Treat your PS4 to a selection of our PlayStation Store favourites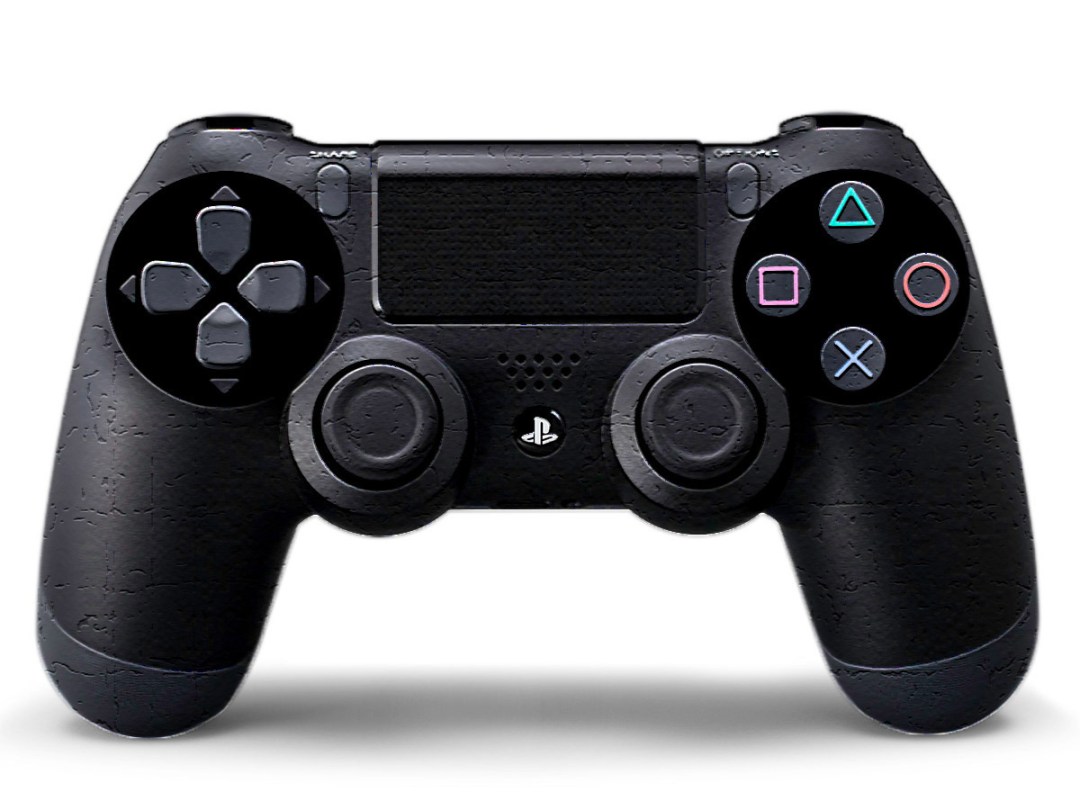 Sony's PlayStation Store is positively overflowing with download-only gaming choices. There are fab new titles, great exclusives, innovative indie games and remastered takes on vintage classics to sink your teeth into.
All this choice can be daunting, so it's just as well we've sliced our way through the PSN jungle to bring you our guide to the finest download-only games for your PS4.
If you were planning to get any work done this week, we apologise in advance.
Resogun (£9.99)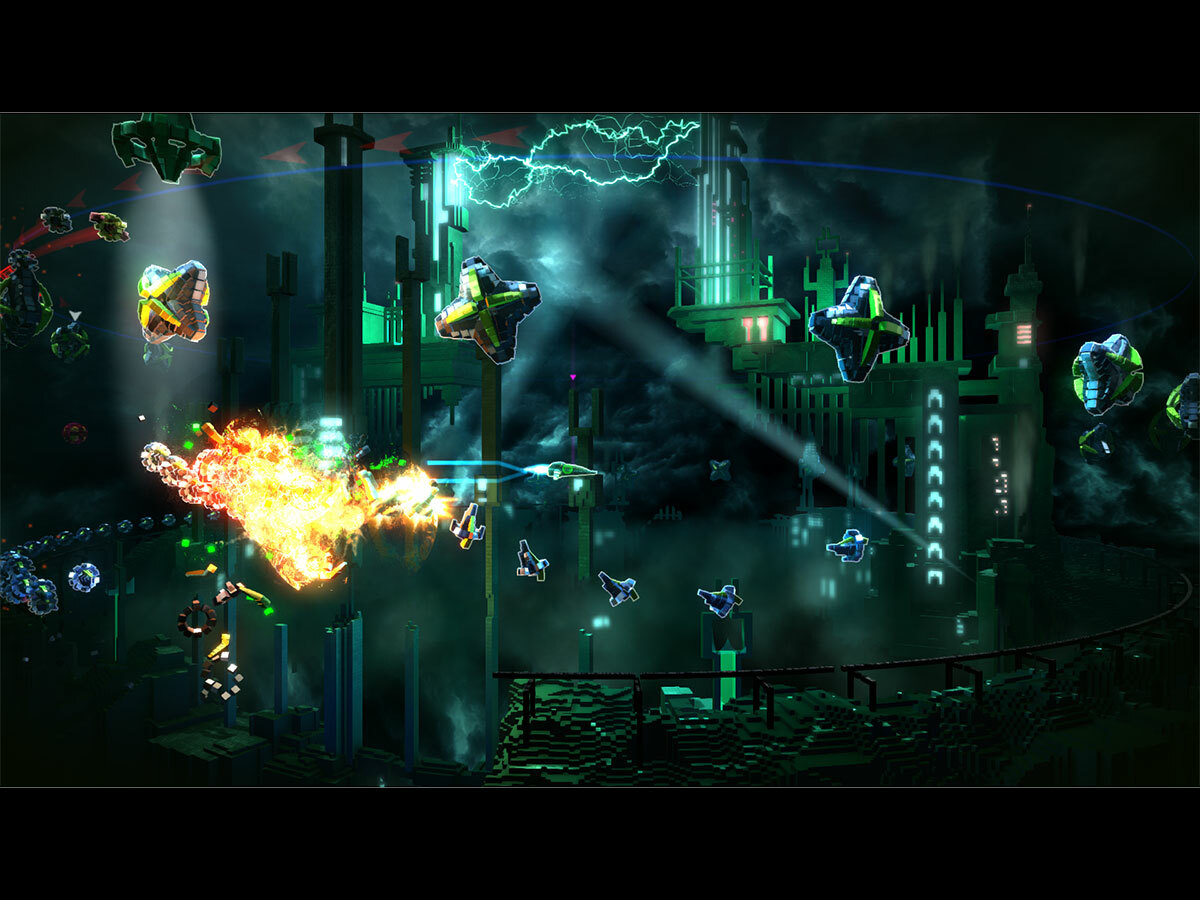 Resogun's frenetic voxel-popping resurrection of old-school shooter values might appear to be a game for people wearing rosy specs but you miss this gaming diamond at your peril. Sure Resogun's not great at explaining itself, but once you get to grips with its high-octane action you will be hooked. Fast, intense and thrilling Resogun is not just a great download-only game but a contender for PS4's finest game. Now go save the humans.
Hotline Miami (£7.99)
The woozy neon visuals, the seasick sonics, the lurching ultra-violence. Nothing else quite feels like Hotline Miami. Its missions pit you against dozens of well-armed mobsters who you must put six feet under using anything from baseball bats and shotguns to pots of boiling water. It's a violent, drunken thug of a game but the zippy action and tight margin for error make it a compulsive test of instinct, tactics and speed where every failure is merely an incentive to try again.
Child of Light (£11.49)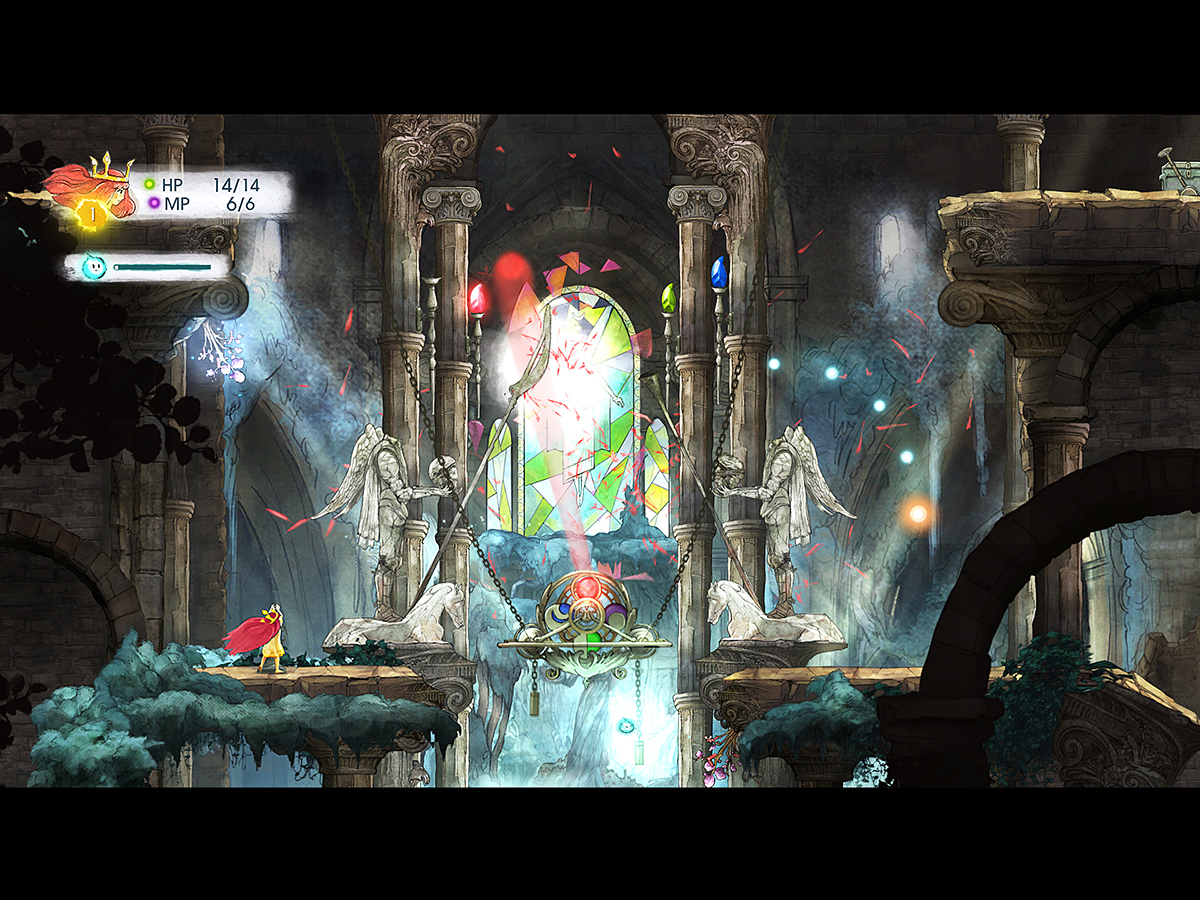 Child of Light's fairy tale adventure is so charming and beautiful that it's hard to believe it emerged from the same Canadian game studio behind the Assassin's Creed games. The magical watercolour kingdom that you explore is striking as is the game's moreish and masterfully balanced reinvention of Japanese role-playing game battles. Only the love it or hate it rhyming dialogue, which is sweeter than a supertanker full of Coca-Cola syrup, can detract from its appeal.
Transistor (£14.99)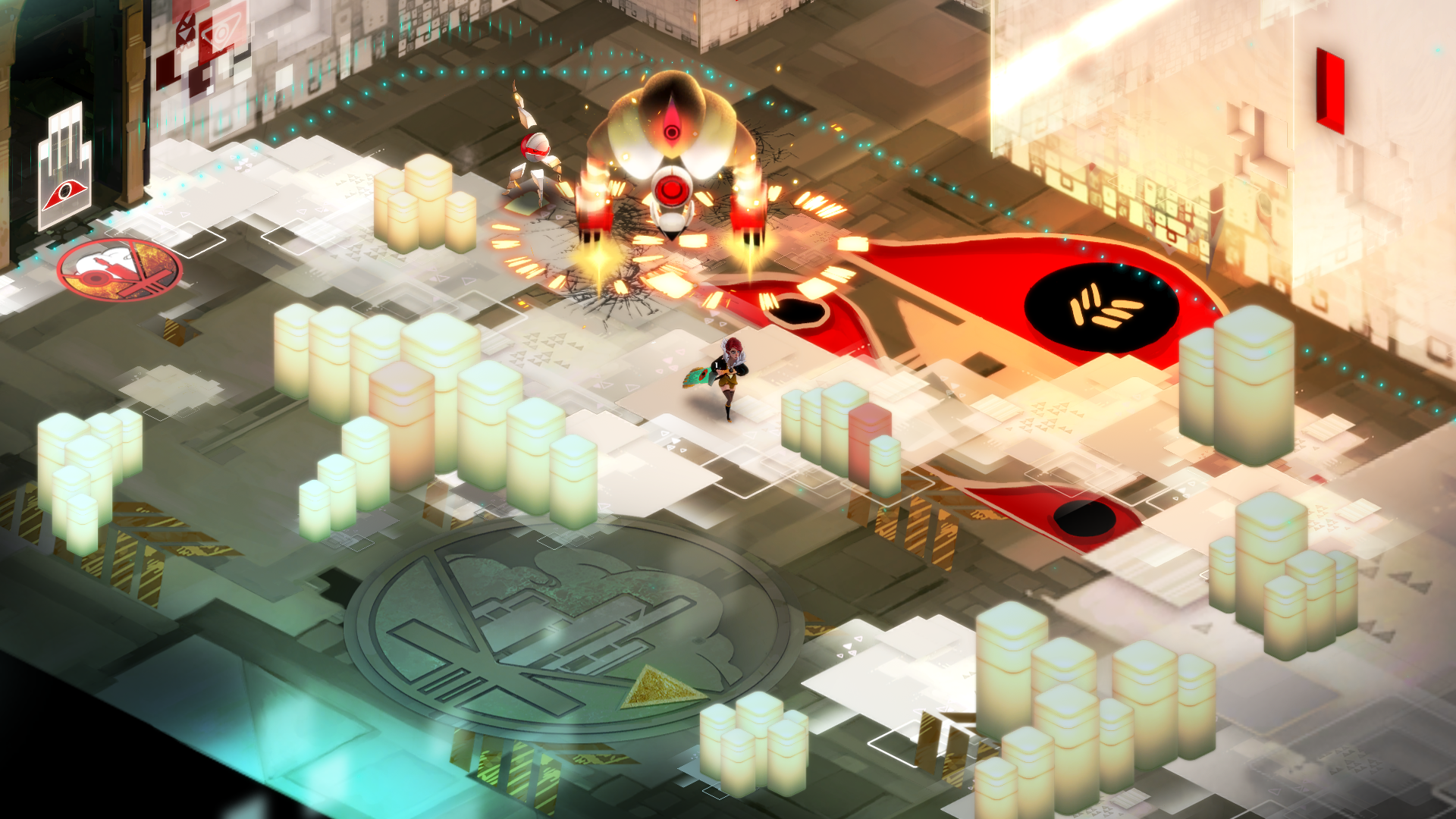 Armed with the kind of impossible sword that only manga heroes can use, Red is a singer on a quest to defeat the robots who stole her voice. And what a quest it is: a scrumptious hack and slash romp through a stylish isometric world to some ace tunes. But this is no mindless bash X to win experience, for alongside real-time fights Red can pause time and queue up attacks before unleashing a chain of lightning fast assaults on her robot foes.
Peggle 2 (£9.99)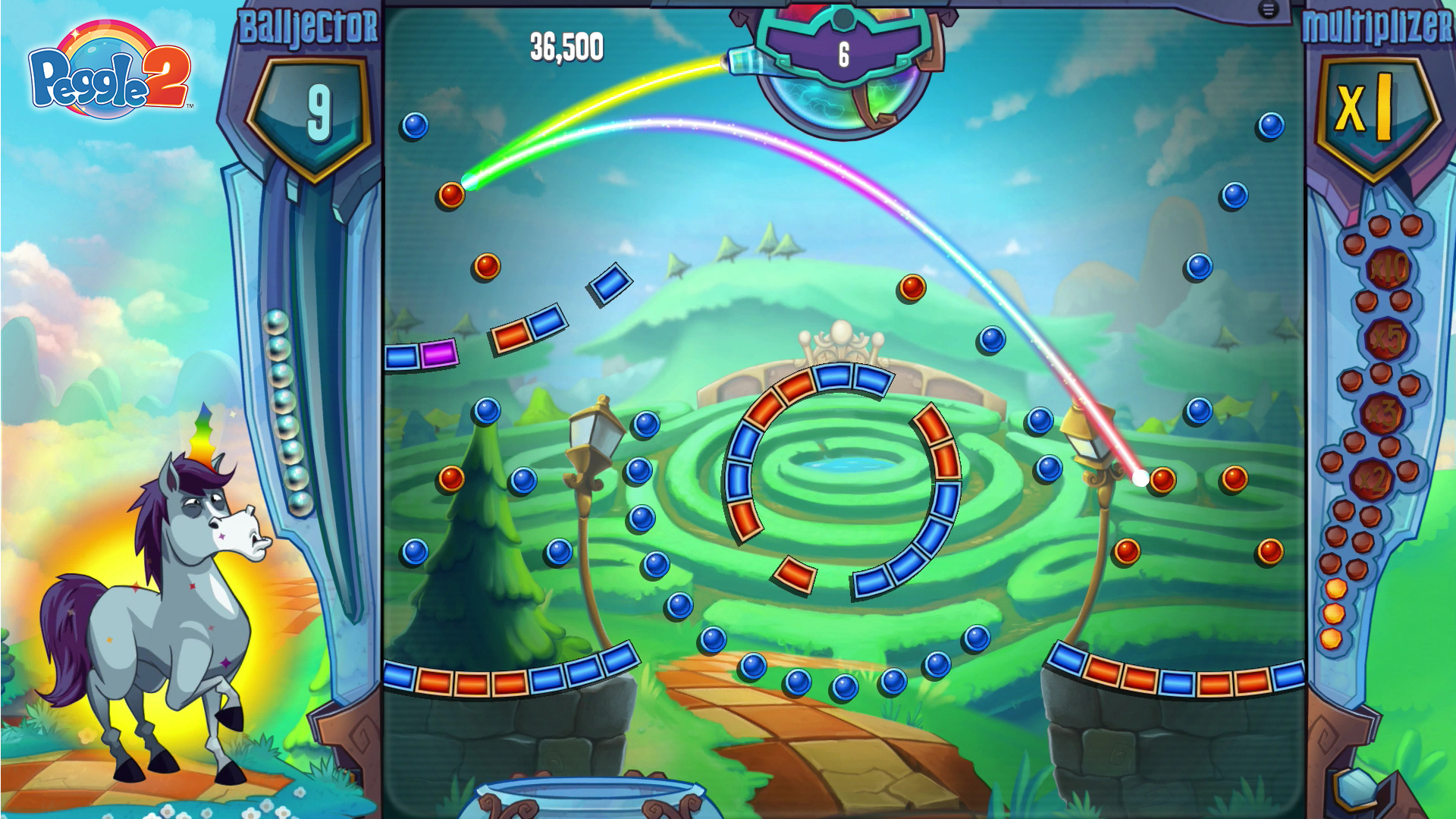 When it comes to making games that slap huge cheesy grins on even the most sour of faces, none can match Plants vs Zombies creators PopCap. And just like its veg against the undead charmer, Peggle 2 is an adorable game that just wants to make you happy with joyous pinball- meets-pachinko action and triumphant bursts of music that play whenever you clear all the orange pegs from its many boards with your ball shooting skills.
Outlast (£15.49)
Horror games, you may have noticed, are back in vogue. Instead of gore-soaked shooting galleries like Resident Evil 5, we're now getting a wave of games that want to give you nightmares. Forever. Outlast is one of the best of these new-breed chillers. There's no weapons, just a camcorder with night vision to help you see in a dark asylum filled with terrifying hulks and mutilated patients. Prepare to run, hide, scream and stock up on new undies.
The Walking Dead: The Complete First Season (£19.99)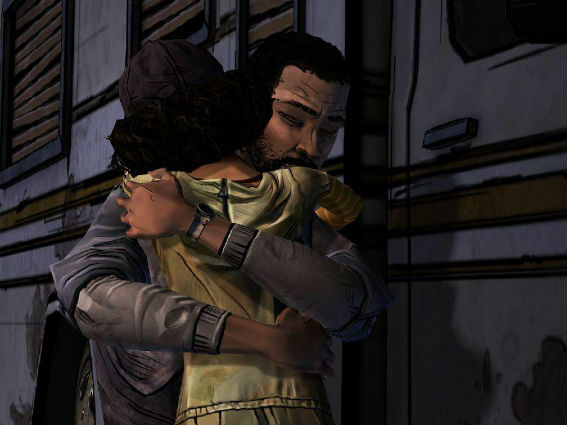 It might not be most stunning looking game and might be all story, but Telltale's zombie drama is probably the finest interactive tale ever told. It's better than The Walking Dead TV series and the comics too – grim but so emotional it'll stain your memories forever. And if you've already played it, then why not try Telltale's take on Game of Thrones? It's only two episodes in but is already shaping up to be another adventure game classic.
Guacamelee! Super Turbo Championship Edition (£11.49)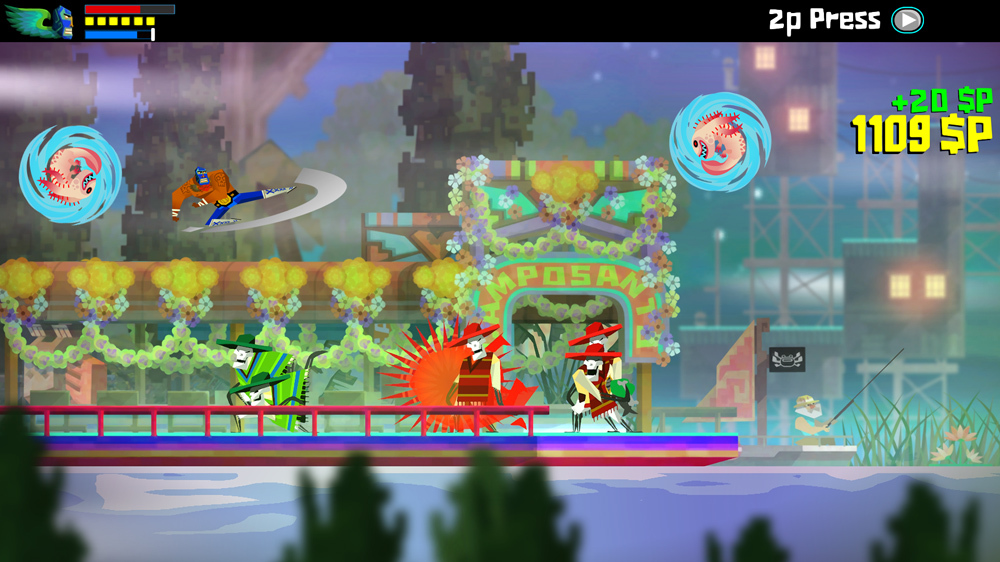 Ah caramba! It's the Day of the Dead festival and an evil army of the dead has risen leaving the fate of the world resting in the furious fists of Juan the luchador (that's you). The resulting Metroid-in-Mexico romp is a piñata full of joy where a steady drip-drip of new abilities opens up once inaccessible areas of the map and brings ever more depth to its loveable 2D platforming and brawling action.
Valiant Hearts: The Great War (£11.99)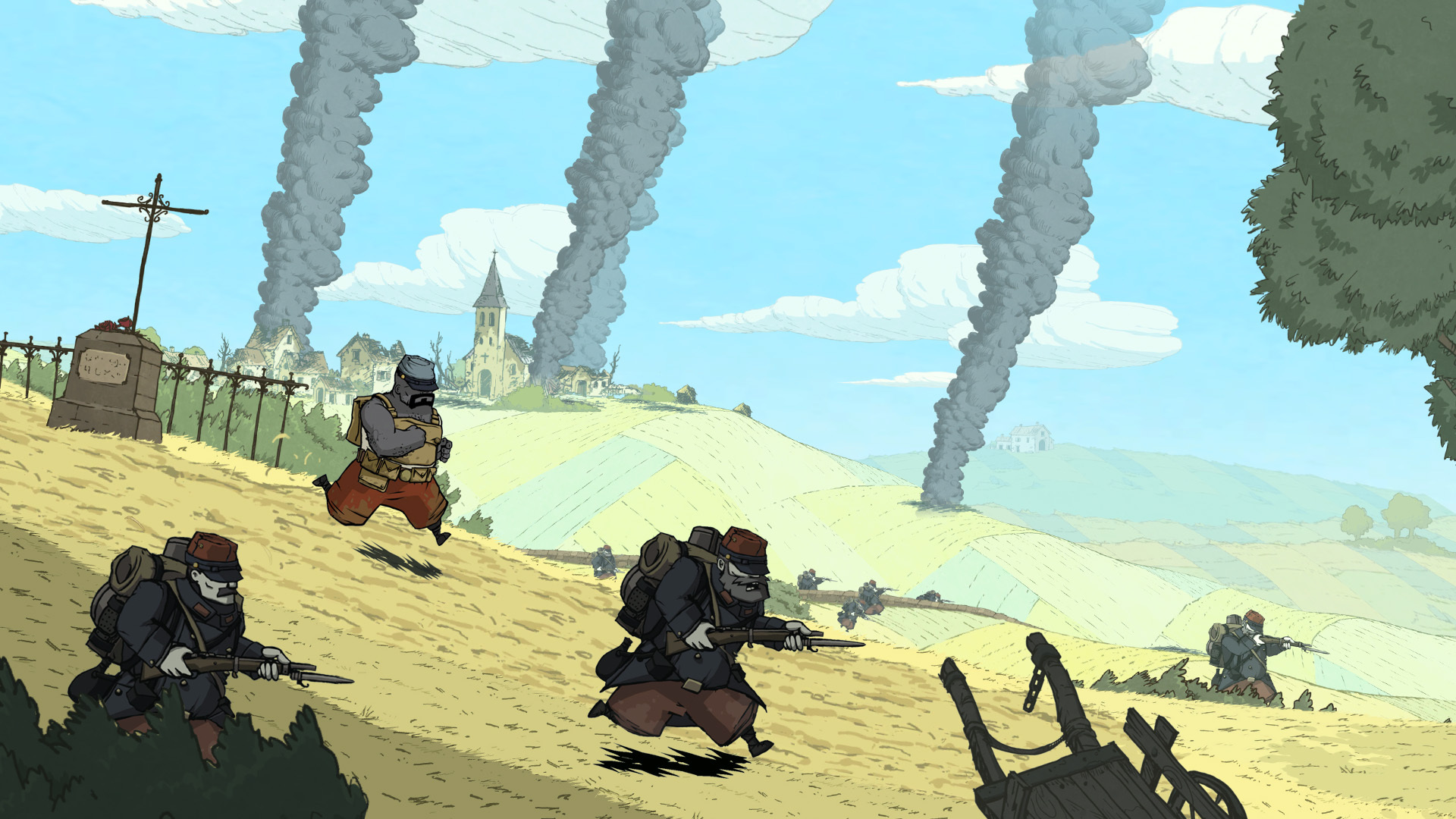 Ubisoft's gorgeously inky take on World War 1 might be low on challenge thanks to its pedestrian puzzles, but it is so big on heart it's easy to forgive. Valiant Hearts brings the Great War to life with a tale of everyday folk sucked into a war beyond their control. It could have been depressing or glib. Instead it's enjoyable yet thoughtful and surprisingly emotional. Sniff. No, no, those aren't tears. It's these onions…
Fez (£7.99)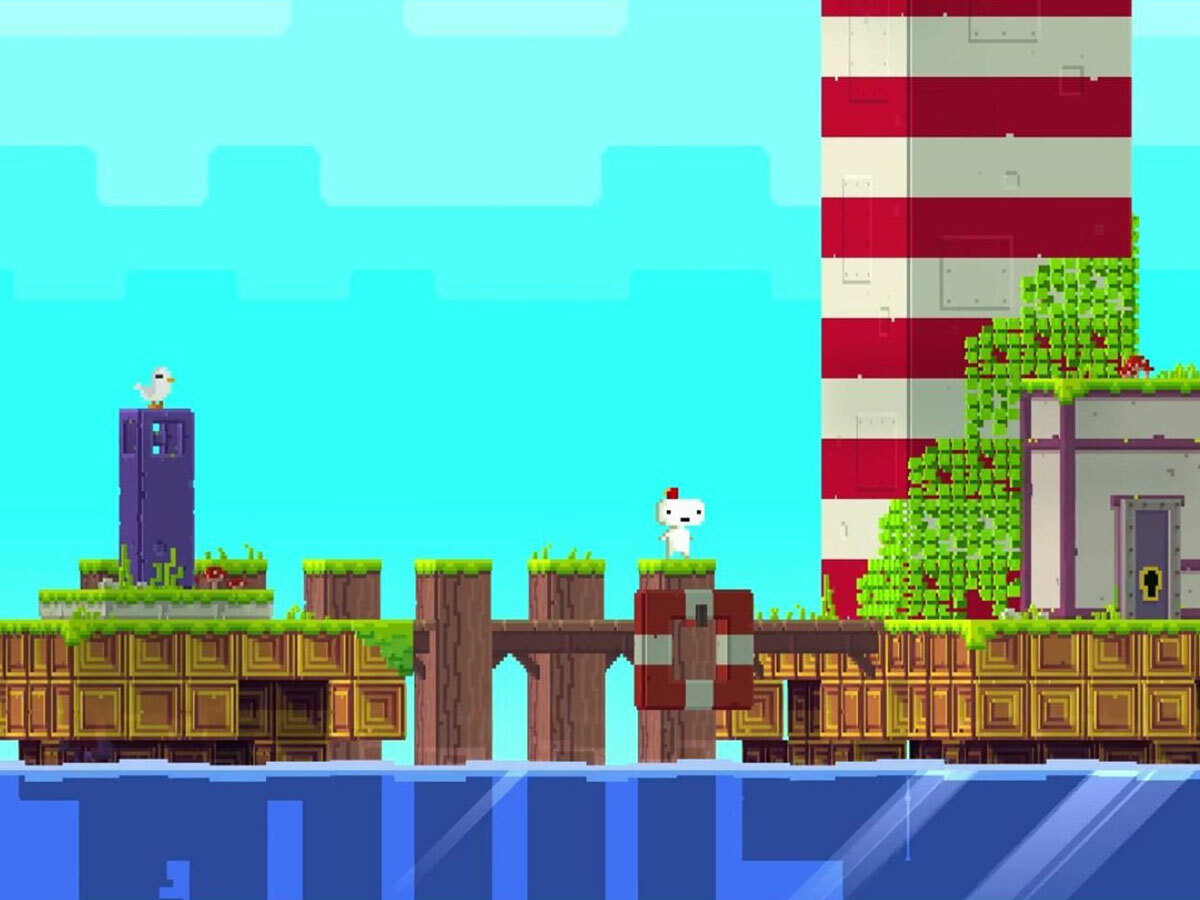 Ignore the trolls who have nothing better to do with their time on earth then spend their waking moments hounding its creator because Fez is brilliant. It's a perspective-based puzzle game set in a world that looks two-dimensional but is actually a cube that rotates 90 degrees with a press of a button. Each rotation rearranges the platforms and figuring out how to use that to navigate around each level offers a brain-aching challenge that is both ingenious and delightful.