10 of the best puzzle games for Android
Work out your noggin with this hand-picked selection of brain-sweating titles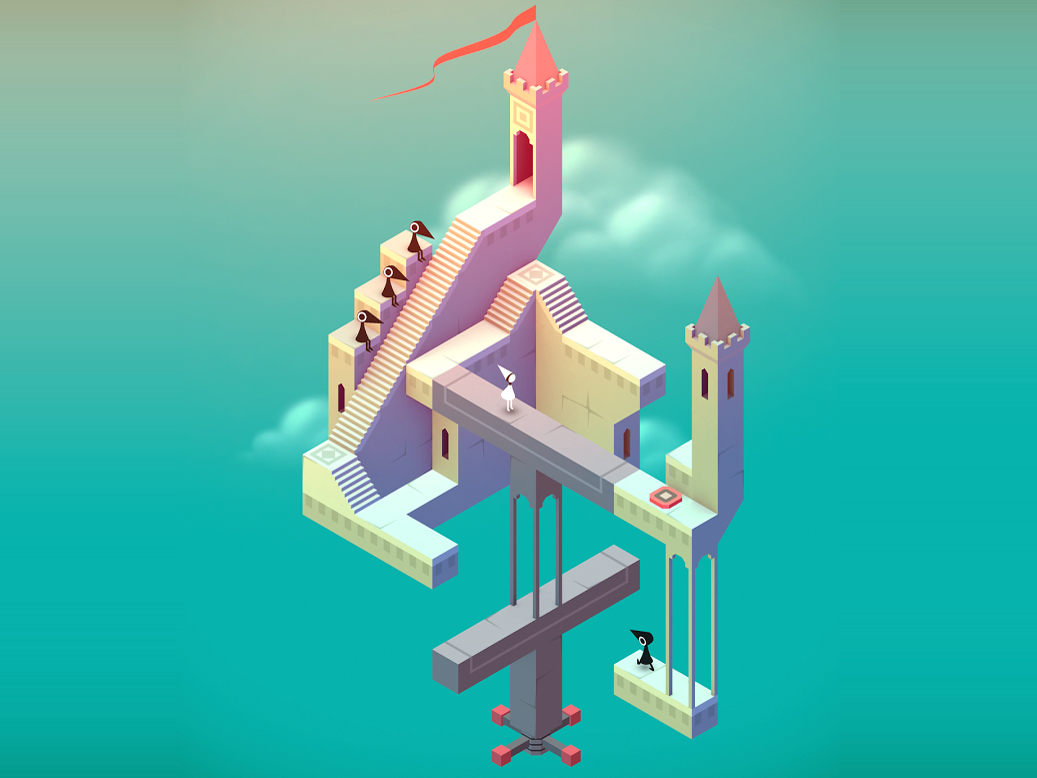 There's more to mobile gaming than decapitating zombies, shooting aliens and driving endlessly round a track.
Sometimes it's good to get the old synapses firing.Keep them fresh, keep them busy, and you'll be sharp when you hit your twilight years.
Or, you know, just play them because they're tonnes of fun.
Here's a selection of some of our favourite Android puzzlers for you to wrap your heads around:
Where's My Water?
Poor old Swampy – a peaceful, chilled-out alligator, he just wants a nice hot shower. Unfortunately the dastardly Cranky has mucked around with the pipes, meaning you'll need to put your grey matter to good use helping the water on its way. That's easier said than done: between each pool of water and Swampy's tub lie all manner of hazards including poisonous acid, algae and bombs. Where's My Water? is a beautifully made puzzler, with endearing characters, plenty of variety and a nicely judged learning curve. It has so far spawned four spin-offs and a sequel, with the Mickey Mouse-starring Where's My Mickey? being our favourite.
Download Where's My Water? (£1.49)
Threes!
Like all the best puzzle games, Threes! is built on brilliantly simple mechanics: in an attempt to clear a 4×4 grid, you merge numbered cards by sliding them into each other, but (with a couple of exceptions) only matched numbers will combine – and when they do, they become a single tile with the combined value of their constituents. OK, so maybe we've made it sound more complicated than it really is, but once you've tried it, its crack-like addictiveness will grip your heart. The perfect "play for two minutes at a time" game, and its music and visuals are lovely icing on the cake.
Download Threes! (£1.31)
The Room Two
The Room Two is of the finest puzzle games our fingers have ever had the pleasure of swiping around. The game throws you into various rooms, many of which have a beautiful Victoria steampunk-esque feel to them. Each one has a series of puzzles ranging from kick-starting old machinery to manipulating levers and secret switches to reveal clues, keys and other items which will ultimately help you escape each section. It's simple in concept, but incredibly tough to crack, and will keep you occupied for a good few solid hours
Download The Room Two (£1.99)
Trainyard
In Trainyard, the aim is simply to get trains to goal stations of the same colour, by drawing tracks and tapping Start. There's no time-limit, so you can waste as much time as a typical train operator. But it gets fiendish without you realising; before you know it, you're merging and splitting trains, routing round rocks, and grappling with a spaghetti heap of track to stop trains colliding.
Also check out the free Trainyard Express (in theory a demo for this one, but actually including loads more puzzles) and the similar and equally impressive RGB Express.
DownloadTrainyard (£1.99)
Monument Valley
We fell in love with Monument Valley the second we first stepped foot into its abstract Escher-eque universe. Players are thrust into the shoes of a silent princess who must traverse impossible monuments by dragging and spinning around various features of each level. there's a lot of clever perspective trickery at play, and the level design is absolutely stunning. So much so, in fact, that there's a built-in screenshot feature, which we've used to create some snazzy wallpapers.
Download Monument Valley (£2.49)
Hitman GO
We admit 'adorable' is probably not the first word that leaps to mind when thinking about assassins, but Hitman GO is very adorable indeed. It's a turn-based puzzle take on the award-winning console series, with Agent 47 sneaking about clockwork-like dioramas. It works brilliantly, somehow even managing to echo its console-based cousin's tension and atmosphere.
Download Hitman GO (£2.99)
Splice
One of the most experimental and thoughtful puzzlers around, Splice has you arrange cells to fit a target structure, based around binary trees. Cells are dragged into place, and automatically rearrange themselves when spliced, depending on how many fellows are attached. Initially, it confounds, but when this one clicks, you'll be hooked. Watch out for some devious levels later on.
Download Splice (£1.92)
Strata
This elegant game is all about swiping coloured ribbons across a grid that contains coloured squares. The aim is to pattern-match by strategically swiping in a certain order. Earlier levels are dead simple, with basic two-by-two grids; by the time you hit five-by-fives, you'll be tearing your hair out, even if you've figured out some patterns to success.
Download Strata
World of Goo
It's not hyperbole to say World of Goo isn't just a fantastic puzzler, but one of the best games from the past decade. It centres around sentient goo, which you use to build structures. This enables any remaining goo to find their way to the pipe that takes them to goo heaven. In less talented hands, this would have been a typically cartoonish saccharine puzzle game; but 2D Boy's title is infused with melancholy, a beautiful narrative, bizarre and surreal artwork, and an engaging, atmospheric soundtrack. It's a true classic.
Download World of Goo (£2.99)
Joining Hands 2
It might not be the most challenging game on this list, but Joining Hands 2 is sweet and addictive. The aim is to connect multi-limbed Peabins so they're all holding hands. That would be simple if not for the rigid hexagonal grid structure that's peppered with obstacles. Throughout, new characters with unique powers are introduced, and if you enjoy the title, the first game in the series is equally good.
Download Joining Hands 2 (£2.49)