10 old school games you can play on your smartphone right now
Prepare for a bout of nostalgia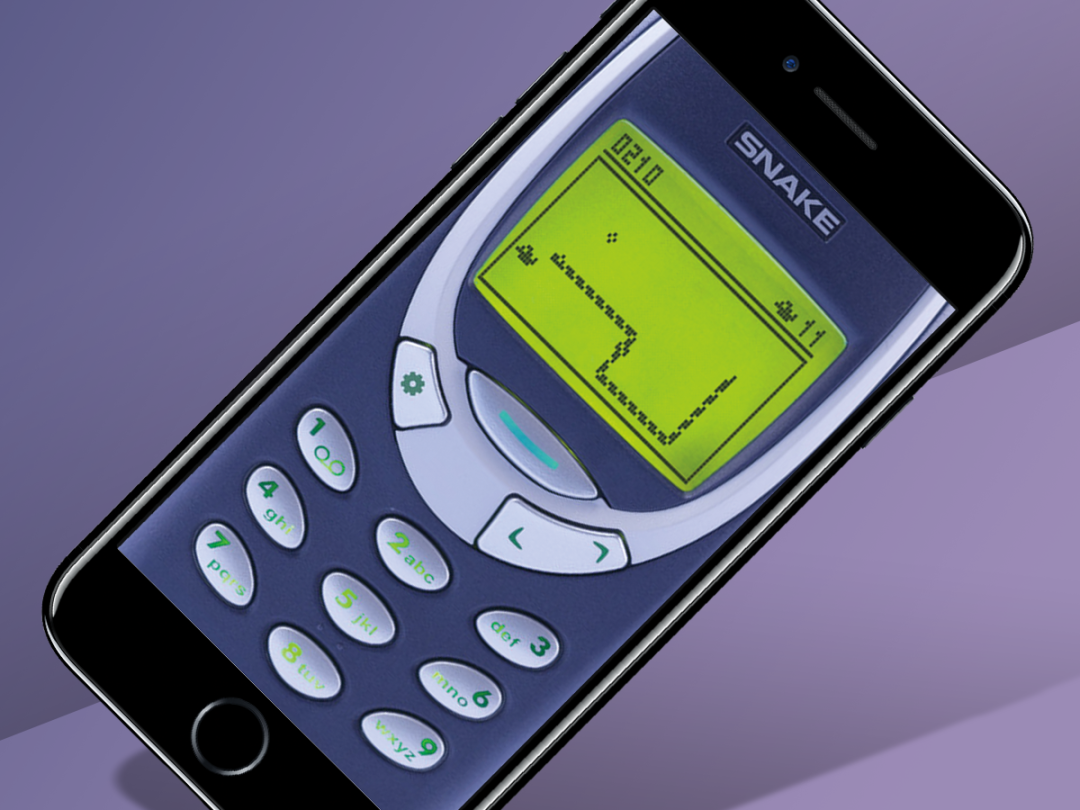 Week after week, a torrent of shiny new mobile games floods the app stores, offering in-app purchases like there's no tomorrow.
Despite their impressive graphics and meticulously calculated addictiveness, though, nothing quite warms our hearts like the classics of old.
You know, the sort of basic button-bashers that had you hooked for hours, using little more than blocky graphics and a lot of beeps.
Well, here's the good news: it's still possible to play a fair few of these arcade classics. A host of retro games have been officially released for your smartphone for on-tap nostalgia. You're welcome.
Additional words by Chris Rowlands
Snake '97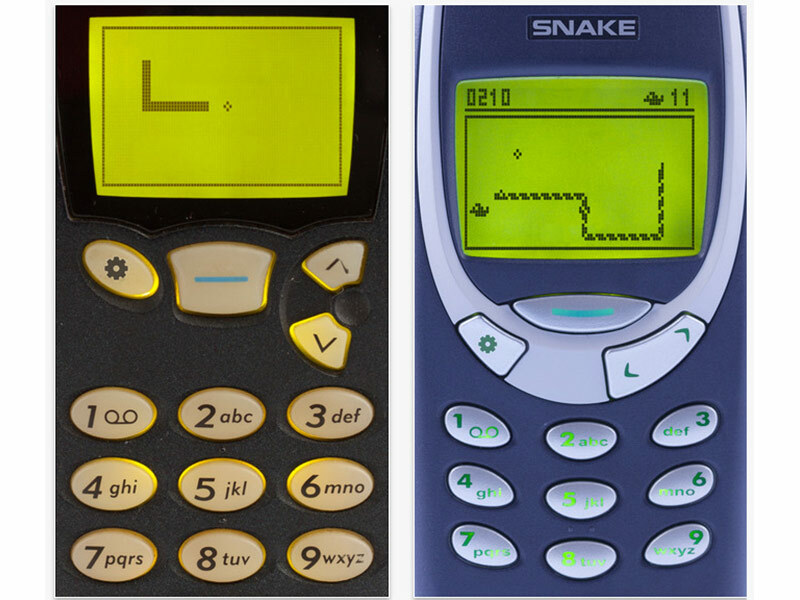 Everyone who owned a Nokia phone back in the day – which, let's face it, was most of us – would have spent at least some time hopelessly hooked on this gem from the 90s, trying to beat their high scores while avoiding their own tail.
Simple in mechanics yet ridiculously addictive, it's a wonder that we ever made it to 4K graphics given how engrossing Snake was.
If you miss those halcyon days, you have two options. You can either buy a new Nokia brick, which should come with the little critter installed, or you can download the simulator for your smartphone. It even comes complete with a choice of Nokia phone backgrounds.
Price: Free
Metal Slug 3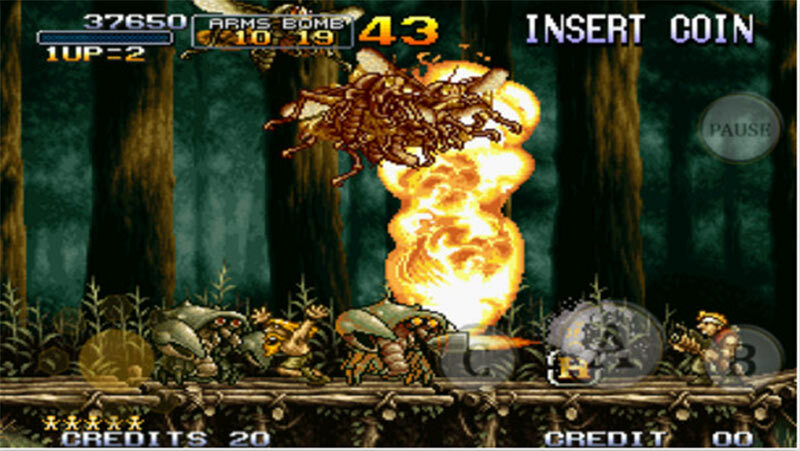 Who else here spent too much of their school allowance feeding the Metal Slug machines back when arcades were still a thing? The 2D side-scrolling shooter that lets you clear wave after wave of monsters with cool weapon upgrades and power-ups is back, except instead of a joystick, you'll be using your thumbs to play.
You'll be able to find mobile versions of many of the Metal Slug games in the series, but of the original arcade shooters, Metal Slug 3 gets our vote for maintaining the spirit of the earlier games from a decade ago, while introducing a bit of extra depth.
Price: £2.29
Space Invaders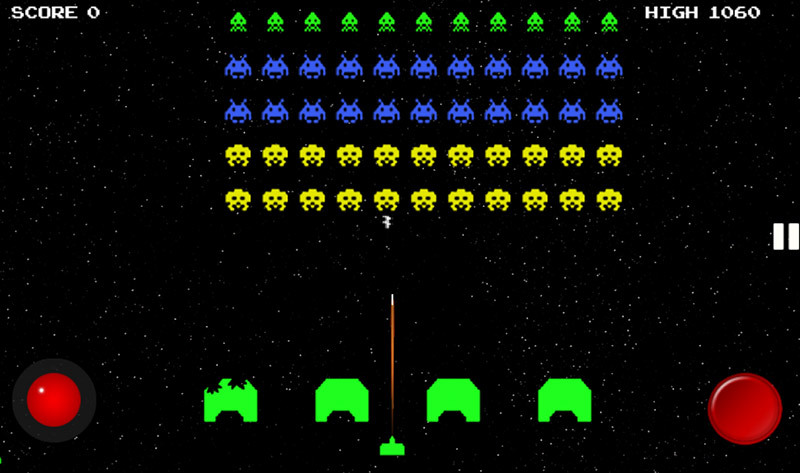 Equal parts iconic and fun, this arcade classic stole the hearts of legions of fans back in the late 70s and even caused a shortage of 100-yen coins when it was first released in Japan.
The mobile version is almost a dead ringer for the original, with an on-screen fire button with three options for controlling the laser — left and right buttons that can be tapped, a control stick that can be "dragged," and tilt control utilizing the iPhone's accelerometers.
You might not be playing it on an arcade machine, but the 8-bit graphics and audio will give you epic flashbacks to a time when you were.
Price: £3.99
Download Space Invaders for iOS
RollerCoaster Tycoon Classic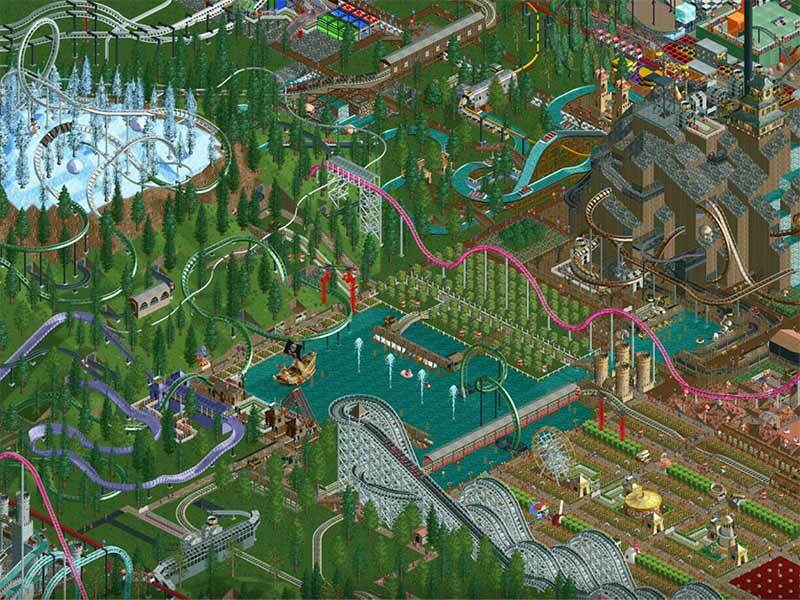 Largely responsible for many of us wanting to grow up to become theme park owners, the original RollerCoaster Tycoon games actually made micro-managing fun.
Atari's new release for mobile combines features from the first two PC games and also includes the original pixelated, isometric art style that looks like a blast from the past. The build and design tools and huge range of rides and amenities have all been kept intact, plus an adjusted menu system to fit on the smaller screen of your phone.
Price: £4.49
Download RollerCoaster Tycoon Classic for iOS
Mega Man X
With its directional controls and two action buttons for shooting and jumping, this iOS port released by Capcom is very similar to the original action game on the NES.
The mobile version lets you charge your shots and fire powerful ammo at your enemies just like the original, with the addition of (completely optional) microtransactions that let the time-starved unlock weapons, health boosts and other content without the need to work towards them in-game.
Plus with the full list of Mega Man titles slated for a mobile release in January, there's no better time to get hyped.
Price: £3.99
Crazy Taxi City Rush
One of the all-time greatest arcade games, Crazy Taxi was addictive fast-paced chaos accompanied by awesome 90s-era music. You had to race through congested streets and pick up impatient passengers because time was money even back then.
While touch controls on the phone aren't the most conducive for this steering-wheel driven game, the sequel is worth a download for the addition of mini-games, and for the manic excitement that many newer games fail to match.
Price: Free
Download Crazy Taxi City Rush for iOS
Sonic the Hedgehog 2
Sega brings the speedy blue hedgehog to your mobile device with a bunch of titles to suit any Sonic fan. And while the original Sonic game is available, Sonic 2 gets our vote for being the most refined and diverse of the lot that's been adapted for mobile.
The original's side-scrolling design has been expanded with more speed, running at 60fps during normal and special stages. Other updates include a remastered soundtrack, a remade version of the lost beta level Hidden Palace Zone, and an eighth Special Stage. The Android version even includes levels cut from the original release.
Price: £2.29
Download Sonic the Hedgehog 2 for iOS
Puzzle Bobble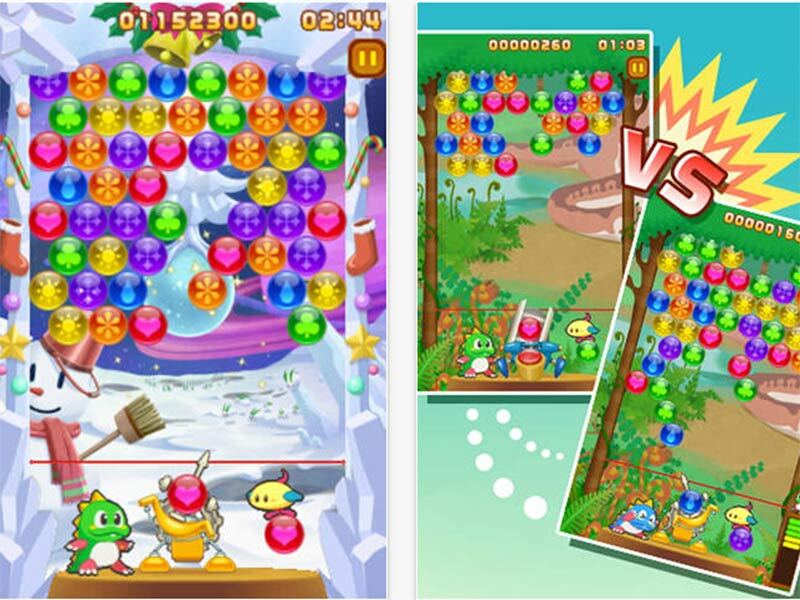 Step aside, Candy Crush, this classic with the dinosaur mascot was the original match-three game. The mobile version retains all of the original levels, along with the original music and sound effects that we can still recall from memory.
While you still have to match three or more same-coloured bubbles to make them disappear before you run out of time and space, the app also introduces some new modes and features such as boss levels that require using your bubble launcher as an offensive weapon. But we'll probably just stick with popping bubbles.
Price: £3.99
Pac-Man
Well, you just can't have a list of classic games without including Pac-Man, can you? The highest-grossing game of all time has been reborn as a mobile app so that the younger generation might partake in its brilliance — while you relive your childhood.
The app is pretty much exactly like how you remember it – with the original 1980 maze, plus an additional 9 mazes. The touchscreen provides swipe controls and a joystick to avoid ghosts and munch on power pellets. Simple, straightforward and uncomplicated — why fix it if it ain't broken?
Price: £2.99
Worms
This childhood favourite wriggles onto our phone screens complete with exploding sheep, holy hand grenades and homing missiles flying furiously around as you try to destroy your opponent.
The remastered version for iOS stays true to the original that we fell in love with, but you'll need a bit of practice to master the game on a touchscreen. While the original is only available on iOS, Android users can also join in on the action with Worms 2.
Price: £1.49