The 10 PlayStation 3 games you should revisit on PS4 right now
Mark the PS3's 10th birthday by firing up these old favourites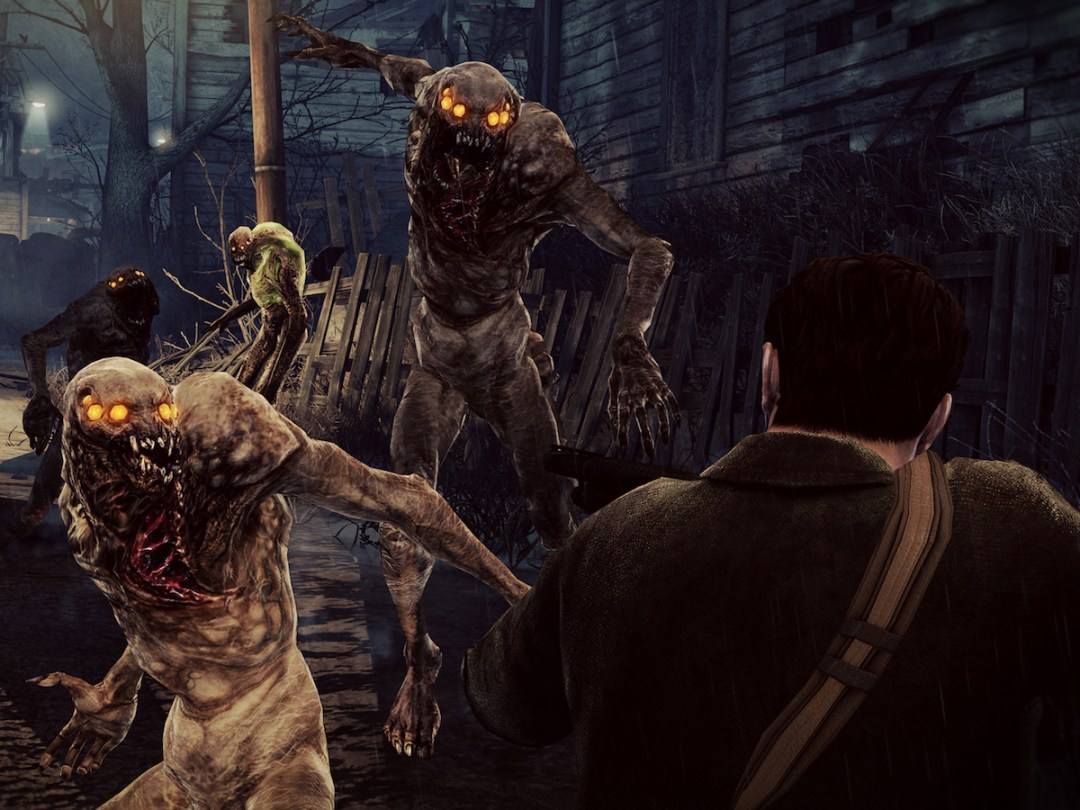 Today marks the 10th anniversary of the PlayStation 3's release in Japan, and while Sony might have flubbed the debut with a startling price and smug overconfidence, the console ended up in the homes of some 80 million happy players.
More importantly, it served as the go-to destination for many of the best games during that console generation, as Sony's studios delivered a stack of fantastic originals, third-parties built killer franchises, and indies picked the PS3 to host loads of quirky experiences.
The PS3's day in the sun has faded, and the last-gen console might not still be sitting under your telly these days – but if you have a PS4 or the new PS4 Pro, you can still tap into hundreds of the best games from the last decade. Some have been ported or remastered for PS4, while loads can be streamed via Sony's PlayStation Now service, which is available on PS4, PS3, PC and even many Sony and Samsung smart TVs.
We've tried to provide a wide mix of titles here based on age, genre, and how each series has progressed onto PS4, so your list might look different to ours – but these are the 10 games we think you ought to revisit this weekend as a mark of respect to the PS3.
Wondering how to get started with PlayStation Now? The PlayStation Blog has everything you need to know.
1) The Last of Us (2013)
Ok, we're opening this list with a pretty obvious entry, but The Last of Us is just too amazing to ignore. In fact, we ranked it the #1 PlayStation game of all time back in 2014 – and yes, that's every PlayStation.
This grim journey of a couple survivors trekking across the United States after a viral epidemic is stunning and heartbreaking, yet also action-packed and thoroughly intense. It's an absolute must-play, and we recommend grabbing the great Remastered edition on PS4, although the original version is available on PlayStation Now.
Buy The Last of Us Remastered from the PlayStation Store
2) Braid (2009)
Braid is considered one of the first big games of the modern indie movement, but it's notable as much more than simply a landmark – it's also a shockingly emotional experience dressed up as a Super Mario homage.
There's a lot more than meets the eye here: while the platform mechanics might seem familiar, the game really revolves around the ability to rewind time, which plays both into the puzzle-solving mechanics and also the narrative. You'll find this little gem on PlayStation Now.
3) Uncharted 2: Among Thieves (2009)
By now, you've probably blasted through Nathan Drake's final adventure in the masterful Uncharted 4: A Thief's End – but for our money, the brilliant action series' best moments still come with Uncharted 2 on PS3.
We still vividly recall all of Drake's myriad near-death experiences through one of the greatest action games of all time, and you can relive the campaign with shinier graphics (alongside Uncharted and Uncharted 3) in Uncharted: The Nathan Drake Collection, or you can play the PS3 versions via PlayStation Now. Can't lose either way.
4) Heavy Rain (2010)
Narrative-centric games have grown in quantity and quality over the past few several years, but time hasn't dulled the edge of Heavy Rain. David Cage's one-of-a-kind adventure twists and turns with intertwined storylines surrounding the Origami Killer serial murderer.
Look, Heavy Rain is still as awkward as it ever was, but this storytelling experiment still thrills with multiple endings and prominent character deaths along the way. You can play it on PS4 with the remastered edition (also available in a two-pack with the weaker Beyond: Two Souls), or find it on PlayStation Now.
5) DiRT 3 (2011)
Surely one of the last-gen's top racers, DiRT 3 built upon the great fun of its predecessor to elevate the old Colin McRae franchise even further. The handling is meatier, the graphics impress, and the addition of Gymkhana and other off-road events adds even more fun and variety.
We have the new Dirt Rally on PS4, but it's a bit dry by comparison and can be tougher to get into. DiRT 3, meanwhile, hits that sweet spot between accessibility and depth, and it's still a blast today. This one's streaming on PlayStation Now.
6) Resistance 3 (2011)
All three Resistance games were pretty strong console shooters, but for our money, the third time was the charm. With Resistance 3, Insomniac scaled down the massive campaign just a bit and focused on a more personal story – all while ratcheting up the tension.
The multiplayer servers are toast, so you'll only have one half of the game to enjoy now, but Resistance 3's solo quest made a big impression upon us and we still think it's tops. With no remaster in sight, this one's only available via PlayStation Now.
7) Batman: Arkham Asylum (2009)
Loved last year's Arkham Knight on PS4? Then go back to where it all began with Batman: Arkham Asylum, which kicked off the amazing series and was at the time arguably the best comic superhero game to date.
Arkham Asylum oozes atmosphere as you guide the Caped Crusader through the titular facility, bashing baddies with a combination of fists, wits, and stealth. In fact, now you can play Arkham Asylum and larger sequel Arkham City on PS4 via the Return to Arkham remastered bundle, or play each game separately on PlayStation Now.
8) Ratchet & Clank Future: A Crack in Time (2009)
You should absolutely play this year's awesome Ratchet & Clank revival, which reimagines the original 2002 entry – but then you should also loop back on Ratchet & Clank Future: A Crack in Time, one of the series' best adventures and a massively polished experience throughout.
Despite some differences, it's largely more of the same… but we're not complaining. You'll find super-fun cartoonish combat with hilarious weapons, excellent platform-action and puzzle-solving elements, and plenty of humour as well. It's available via PlayStation Now.
9) Ico (2001)
Before next month's The Last Guardian finally, finally debuts, why not go back to the start? Fumito Ueda's affecting and mystifying adventure, about a boy trying to guide a princess through a puzzling castle, actually debuted on PS2, but this sharp PS3 remaster still holds a place in our hearts.
Of course, the director's master touch was also applied to Shadow of the Colossus (about a different boy and his horse taking down a series of giants), and both classic PS2 games are on PlayStation Now.
10) MotorStorm: Apocalypse (2011)
We're a little bummed that the less extreme earlier MotorStorm games aren't on PS4, and also that the series disappeared and Evolution Studios folded – but even so, MotorStorm: Apocalypse is worth a fresh look through PlayStation Now.
Apocalypse shifted gears from the jungle to a gritty urban setting filled with destructible terrain and a bit of combat between the racers. It's a different flavour, but still lots of fun once you're whipping through crumbling skyscrapers or alongside a crashing jetliner.