The 43 best iPhone and iPad games right now
UPDATED: If you're not using your iOS and iPadOS devices for playing games, you're missing out on some of the best titles mobile has to offer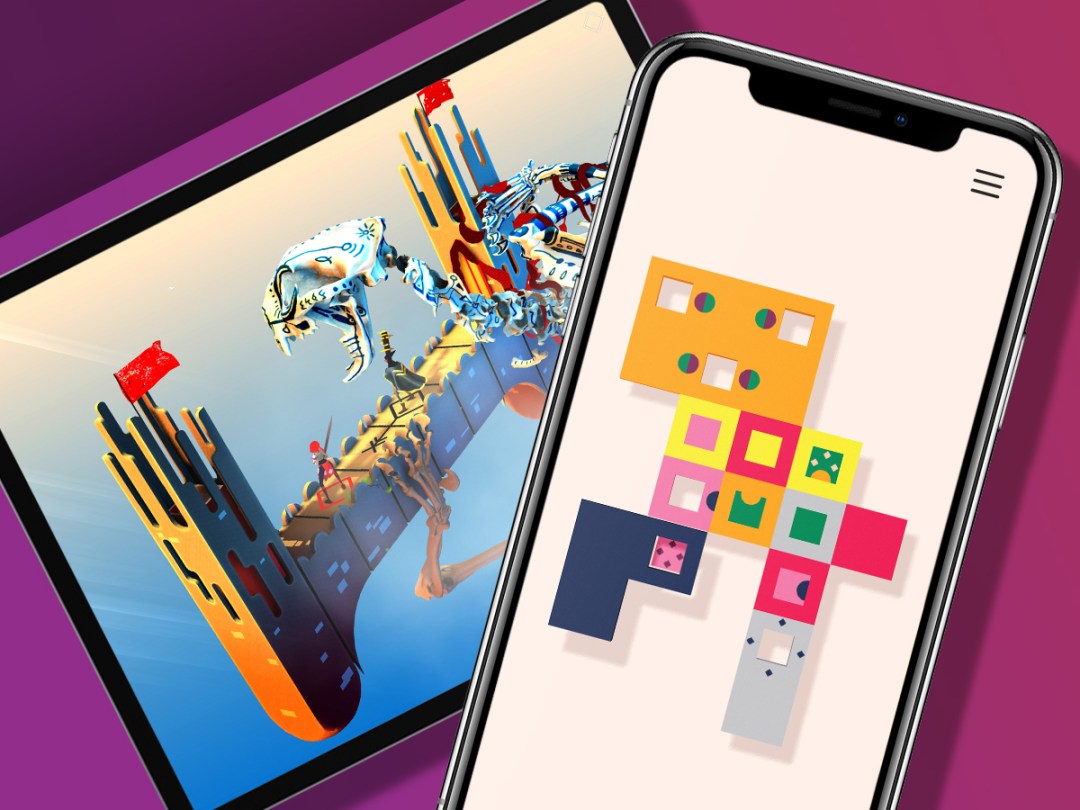 How we scoffed when people suggested the iPhone would one day be a leading games platform. Had they not seen how rubbish mobile phone games were? Had they not noticed the iPhone was bereft of a D-pad and buttons? The fools!
Only things didn't turn out as expected. Enterprising developers flipped everything on its head – shortcomings regarding tactile controls becamrae benefits in terms of using new touch and tilt capabilities. Games became increasingly immersive as you interacted directly with content, ushering in new experiences through no longer being able to rely on traditional controls. And then the iPad did it all again – only bigger!
Today's market is mired somewhat in freemium grindy hell, but gems nonetheless abound. Our list includes the very best premium titles the iPhone and iPad have to offer, handily grouped into sections, starting with racers, ending with arcade games, and taking in everything else you can imagine on the way.
The best new iPhone and iPad games
Get an instant fix with the iOS and iPadOS games tickling our fancy right now.
Pawnbarian
Dungeon crawlers on mobile can feel rigid compared to their console cousins, but basing one on chess might seem like a step too far. Turns out, it's a slice of genius. In Pawnbarian, you use chess cards drawn from a deck to dart about tiny dungeons, obliterating foes.
Despite your claustrophobic surroundings, there's depth here. Each monster has its own skills; most can dodge initial attacks and many pollute the board with energy-sapping blight. Fortunately, swiftly dispatching enemies nets you gold you can use to power up cards between rounds.
With swift games, a generous free demo, and compelling alternate characters and modes in the paid game, Pawnbarian is our favourite chessish game since, ooh, at least Archon.
Download Pawnbarian (£free or £5.99)
Townscaper
Vitriol
Games like Device 6 and Overboard play with the conventions of what we expect from digital books. Vitriol throws crosswords into the mix, fashioning a tactile and decidedly odd mix of narrative and puzzling.
After 'dialing' a page to life, you're faced with a statement peppered with encircled letters and blank spaces. The aim is to fill the blanks with parts of the encircled words, but the twist is the bits you leave behind must remain proper words. Tricky.
The mechanic is fresh and works particularly well on an iPhone. Creepy audio and lovely scratchy visuals further enhance what's another great example of a unique word game for mobile.
Alien: Isolation
In space, no-one can hear you scream. Unfortunately, people nearby can hear you shriek out in terror when a ravenous xenophobe eviscerates you – something you'll try to avoid in this semi-sequel to seminal flick Alien.
You play as Amanda Ripley, trying to solve the mystery of her mother's disappearance. Inevitably, she ends up in much the same situation as her mum, attempting to stay one step ahead of a terrifying hunter, but lacking the equipment needed to end its existence.
This is a tense hours-long bout of action adventure – a stealth-and-smarts effort that marries the AAA polish of the console version with touch-optimised controls. You get a slew of DLCs thrown in too, one of which lets you recreate Ellen's final mission aboard the Nostromo.
Download Alien: Isolation (£12.99)
Loco Looper
There are echoes of long-dead iPhone classic Trainyard in Loco Looper challenging you to lay tracks within claustrophobic landscapes. But rather than getting trains to stations, your aim here is to build a perfect track, ideally by using every available piece.
At first, this is simple enough, unless you're the kind of gamer who'd struggle to make a circle out of four quarter circles. But the tougher levels have dozens of solutions, yet make it surprisingly tricky to find just one.
Touch-friendly controls and gorgeous visuals – pen-and-ink dioramas and a tilty 3D effect – should keep you gawping at the screen for the long term, even when the trickier puzzles threaten to drive you loopy.
Arabilis
In stills, Arabilis looks like any other farming game. But this is no noodly chill-out effort – instead, seasons pass at breakneck pace, and your chicken overlord gets very angry if a harvest appears and more than a handful of seeds is wasted.
You must therefore carefully place seeds, paying close attention to connections that allow roots to form and plants to grow. Easier said than done when a timer is relentlessly ticking.
Multiple modes provide variation and there are bonuses to find, like growing gigantic veg you'd barely fit in a supermarket, let alone in your fridge. Tasty stuff, then – as long as you realise you'll be tapping away like a maniac, rather than merely checking in now and again to see how your crops are doing.
M.Duck
Night Skate
It would be easy to dismiss Night Skate, which at first comes across as yet another one-thumb survival effort – Canabalt on a skateboard. But once you clock what Night Skate is trying to do, it's much more interesting.
Ostensibly, you tap to avoid obstacles and not fall down holes that end your go. But the game's more about spotting opportunities to string together combos that rapidly ramp up your score – and not then eroding your points by messing up.
Whatever points you gain add to targets for unlocking new palettes and levels. Beyond that, it's just you and your sense of timing. The lack of grind (except on in-game objects, obvs) and IAP feels resolutely old-school, but – along with the Game Boy stylings – in the best possible way.