The best games of E3 2021
UPDATED: Now with Nintendo's big reveals and other hot new games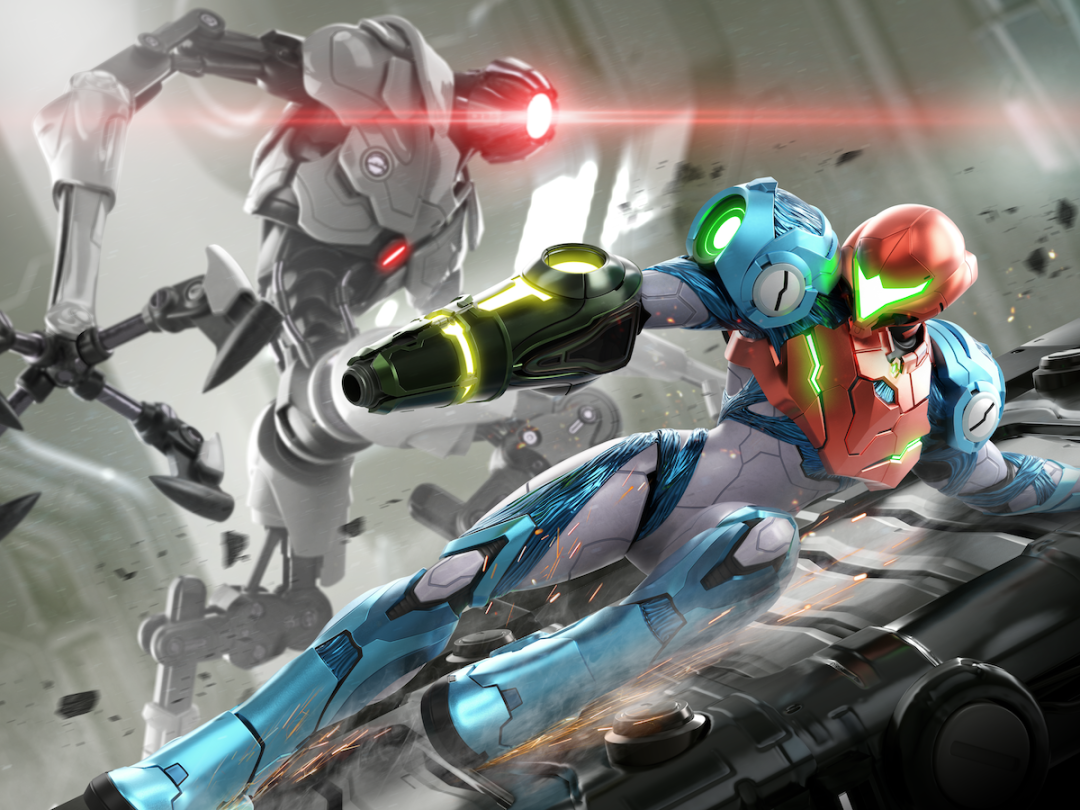 After being cancelled in 2020 due to the pandemic, E3 is back as a streaming conference in 2021 – and developers are unleashing all that they've been plugging away at in the meantime.
We've seen dozens of exciting new games from studios large and small, with publishers like Nintendo, Ubisoft, Microsoft, and Square Enix hosting their own streaming showcases, plus a wide array of other developers showing their upcoming wares.
There's plenty to be excited for, including long-awaited titles like Starfield and The Legend of Zelda: Breath of the Wild 2, plus many completely new games that look super promising. Now that the show is over, here are our picks for the best games shown at E3 2021.
The Legend of Zelda: Breath of the Wild 2
Platform: Switch
Finally, Nintendo gave us a solid look at the sequel to The Legend of Zelda: Breath of the Wild, although we'll have to wait until 2022 to get our hands on this one. Still, this trailer – the first substantial footage since the initial tease two years back – gives us some intriguing hints about Link and the world he inhabits, along with some fresh abilities and features. We'll have Skyward Sword HD this summer to help hold us over, at least.
Due: 2022
Starfield
Platforms: Xbox Series X/S, PC
Bethesda Game Studios' first totally new franchise in a quarter-century was first teased three years back, but we finally have a (very brief!) look at what to expect from Starfield – and when to expect it. We won't get it until November 2022, but this Xbox and PC exclusive is sure to be one of the biggest games of next year. And it'll be available on day one for Xbox Game Pass subscribers, so plan on maintaining that membership!
Due: 11 November 2022
Metroid Dread
Platform: Switch
Quite literally the first entirely new Metroid side-scrolling game in 19 years, Metroid Dread captures the spirit of the classics with a dazzling new look. Still, it's not all familiar mechanics in the mix: Samus has a new slide move and Phantom Cloak suit to evade the creepy E.M.M.I. robot foe seen in the trailer above. We'll get this one in October, and yes, Nintendo is still working on Metroid Prime 4… announced four full years ago.
Due: 8 October
Forza Horizon 5
Platforms: Xbox, PC
This was a very welcome surprise. We were expecting the previously-announced new-gen Forza Motorsport, but the sim racing sequel will wait at least another year. Instead, we're getting a brand new Forza Horizon set in Mexico, with a dazzling array of terrain including taller peaks than we've ever seen in the series and dense cities punctuated by authentic street art. Forza Horizon 5 will also feature some hilarious-looking mini-game modes and a battle royale mode.
Due: 9 November
Mario + Rabbids Sparks of Hope
Platform: Switch
Ubisoft's delightful mash-up franchise is getting another entry in 2022 with Mario + Rabbids Sparks of Hope, a follow-up to the early Switch gem, Mario + Rabbids Kingdom Battle. It takes inspiration from Super Mario Galaxy with a wider array of locales as you battle in tactical, turn-based battles. Ubisoft says there's more of an action element to combat this time around, and the charm of the original still seems fully intact here.
Due: 2022
Redfall
Platform: Xbox Series X/S, PC
Microsoft had another big surprise at its Xbox event, and this one's totally new. Redfall hails from Arkane, the makers of Dishonored and the recent Prey reboot, so we're already excited based on that reputation – but the trailer itself is also super compelling. It's a vampire-centric co-op shooter with a bit of a Left 4 Dead edge, set in a Massachusetts town overrun with the blood-suckers. Vampire slaying? Count us in. It'll be on Game Pass day one, too.
Due: Summer 2022
Battlefield 2042
Platforms: PS5, Xbox, PC, PS4
Battlefield is back in a big way this holiday with Battlefield 2042, which will support up to 128 simultaneous players in enormous online battles on Xbox Series X/S, PlayStation 5, and PC. Sorry, PS4 and Xbox One players: you're limited to 64 people at once (still a lot!). Battlefield 2042 is going all-in on multiplayer with no campaign mode included, and the near-future setting means the massive matches will be sprinkled with futuristic tech. War is hell, but damn if it doesn't look pretty fun here.
Due: 22 October
Sable
Platforms: Xbox, PC
We've been staring all dreamy-eyed at Sable for years now, whenever it's emerged from its development cocoon, and this latest trailer is the most stunning one yet. Backed by an original soundtrack by indie darling Japanese Breakfast, the art style inspired by French artist Moebius and anime legends Studio Ghibli is utterly mesmerising. We get a more compelling glance at the gameplay here too, showing us some of the open world we'll be navigating. It's coming soon: this September on Xbox and PC, including Xbox Game Pass day one.
Due: 23 September
Far Cry 6
Platforms: PS5, Xbox, PC, PS4
Giancarlo Esposito makes everything better, and we're hoping that trend continues in the gaming world with Far Cry 6. The famed character actor will play a dictator of a faux Caribbean island nation, and it's your job to take him down as a resistance fighter. As the trailer above shows, Far Cry's occasionally oddball personality still shines through with entertaining weapons and vehicles, plus a wild rooster who can do your bidding. There will also be post-release add-on content that brings the villains from Far Cry 3-5 back as playable characters.
Due: 7 October
Advance Wars 1+2: Re-Boot Camp
Platform: Switch
Here's another franchise that Nintendo fans have been demanding for some time now. Advance Wars 1+2: Re-Boot Camp isn't an entirely new entry, as the title suggests, but rather a built-from-scratch update to the original Game Boy Advance duo from way back when. Fans adore these portable tactics titles, so here's hoping that the Re-Boot part of the title suggests grander plans ahead.
Due: 3 December
Guardians of the Galaxy
Platforms: PS5, Xbox, PS4, PC, Switch
The long-rumoured Guardians of the Galaxy game is really happening, and it's coming very soon: this October. Square Enix's Avengers game from last year was a bit of a mixed bag, but they're giving the Marvel universe another go with this game from Eidos Montreal. It's not directly inspired by the movies, but seems to have a similar spirit as you command Star-Lord and fight alongside his wacky colleagues in action-packed combat. You'll also make narrative decisions in this single-player affair, although we don't know yet just how impactful they are.
Due: 26 October
Elden Ring
Platforms: PS5, Xbox, PS4, PC
Elden Ring has been one of the most anticipated games on the horizon for a while now, as not only the latest game by From Software – makers of Dark Souls and Bloodborne – but also a collaboration with Game of Thrones mastermind George R.R. Martin. This first proper gameplay reveal shows an epic fantasy battler that pulls from all of the above but also seems to have a Shadow of the Colossus influence, with fights against oversized foes.
Due: 21 January 2022
Halo Infinite
Platforms: Xbox, PC
The shoulda-been Xbox Series X/S launch title got pushed back a year and we still don't have a proper release date. That's a bit strange, although we're sure it won't slip out of the holiday season this time around. Microsoft showcased more of Halo Infinite's free-to-play multiplayer mode as well as a bit of the premium, Master Chief-centric campaign. It's sure to be in a much better state than it would've been last year, and given that it's been some years since Halo was hot, we're hoping it's well worth the wait.
Due: Holiday 2021
Babylon's Fall
Platforms: PS5, PS4, PC
Hailing from PlatinumGames and Square Enix and carrying some Nier Automata vibes, Babylon's Fall is a four-player co-op hack-and-slasher set in the titular Babylon tower. The fantasy brawling looks fun and the tower has a lot more environmental variety than you'd expect from… well, a tower. Unlike the Nier series, this isn't an epic role-playing quest, but rather an online live-service game to play with your mates.
Due: TBA
WarioWare: Get It Together!
Platform: Switch
The delightfully bonkers WarioWare franchise is back in action this autumn on Switch with WarioWare: Get It Together!, a brand new entry with a couple of intriguing new twists. The classic concept is still largely intact here, as you blitz through 100+ bite-sized microgames at record speed, but now there are two-player games and the ability to use different characters' abilities to approach puzzles in varying ways.
Due: 10 September
We Are OFK
Platform: PC
Indie original We Are OFK tells the story of how a fictional band came to be, complete with catchy pop songs and plenty of personality. It's described as a five-episode "interactive animated series" that is punctuated by "emotional texting, thirst texting, meme texting, [and] emoji spamming." Traditional game? Maybe not, but we love the style and what we've heard of the music so far, plus it hails from Hyper Light Drifter co-designer Teddy Dief.
Due: TBA 2021
Rainbow Six Extraction
Platforms: PS5, Xbox, PC
You've never seen a Rainbow Six game like this before… and there's a reason for that, of course, in that the series has traditionally been pretty grounded in reality. But we're all for a bit of fantastical fun, and Extraction (formerly Quarantine, pre-pandemic) sees your squad of elite operators dealing with an eerie alien presence. It's a bit Left 4 Dead in approach, but surely more tactical in execution. Should be a fun one, and we know from recent history that Ubisoft supports its multiplayer games for ages.
Due: 16 September
Somerville
Platforms: Xbox, PC
If this indie standout from Microsoft's stream reminds you of Playdead's Inside and Limbo, there's a reason for it: Somerville is the first game from Jumpship, a new studio formed by Playdead co-founder Dino Patti. Somerville looks incredibly atmospheric, putting you in command of a family trying to survive some kind of cosmic-looking calamity. It shows the small-scale impact of some kind of large-scale conflict and looks incredibly captivating.
Due: 2022
They Always Run
Platform: PC
We've seen a surge of awesome 2D indie action-platform games in recent years, most notably Dead Cells, and They Always Run looks like it could be the next big hit in that movement. Currently announced only for PC, They Always Run sees you in command of a three-armed mutant who happens to be a galactic bounty hunter. Lush pixel graphics and dazzling combat pair well with delightfully old-school cinematics here.
Due: TBA 2021
The Outer Worlds 2
Platforms: Xbox, PC
If you dug Obsidian Entertainment's The Outer Worlds, then take heart: the series will continue with the studio now under Microsoft's ownership. Unfortunately, there's not much to go on here with this cheeky trailer, which pokes fun at the kind of grand, epic sci-fi game trailers that we've already seen this weekend. But given how strong the original game was, this is good news indeed – and further incentive for console RPG fans to consider an Xbox Series X/S, we suppose.
Due: TBA