Games Watch: the 5 best new games coming out in May
From big hitters to indie titles, here are the console and PC games that have got us talking this month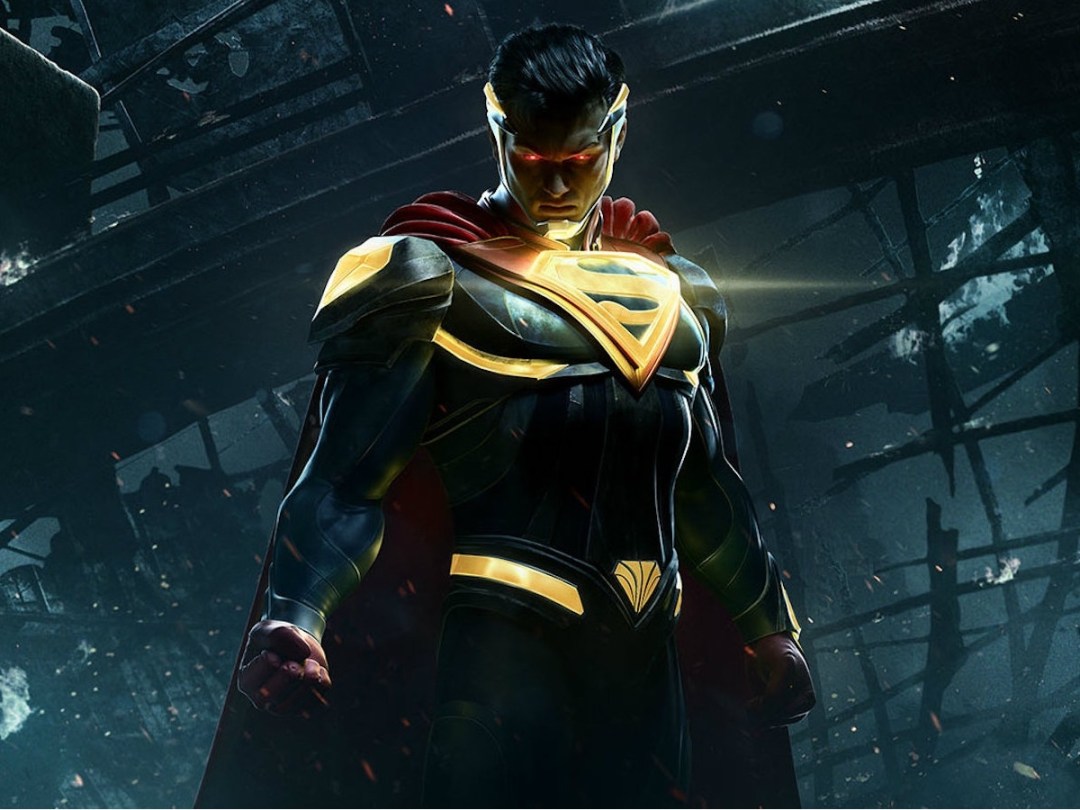 Between button-mashing and VR stick-waving, it's all too easy to miss some magnificent game releases.
Not anymore, though. See, we're always on the hunt for the next game to steal months of our lives – and the last thing we want is to miss it because we're too busy playing the last one.
So, with that in mind, here's your monthly compendium of the five most scintillating new releases coming before June rolls around. You can thank us later.
Prey – Out Now
This year's Prey is almost nothing like the 2006 game of the same name: this isn't a sequel or spinoff, but rather a total fresh start. And it's one of the best games of 2017 so far.
Prey dropped last week before we had a chance to write up May's roundup, but that means we've already been able to put it through our review wringer. Hailing from Arkane, the same studio behind the brilliant Dishonored games, Prey delivers a foreboding first-person experience set aboard a vast space station filled with eerie aliens that hide in plain sight as various items.
Talos One, the space station, has a personality all its own, following in the footsteps of Rapture from BioShock. And like BioShock, the game delivers an incredible sense of atmosphere… but also like BioShock, the combat isn't the best part of the experience. Almost everything else is awesome in this freaky FPS adventure, however.
Platforms: PS4, Xbox One, PC
Price: £42
Farpoint – 17 May
It feels like it's been a good few months since the PlayStation VR had a big standout release, but Sony's own Farpoint is here to hopefully fill that gap.
Expected to be one of the early PSVR highlights, Farpoint has finally reemerged and will ship next week, letting you roam a distant planet as you blast startling aliens to bits while finding lost shipmates. We went hands-on last month and found it a bit Starship Troopers in feel, but it's fun, and the added VR immersion is neat.
It's also more physically interactive than most PSVR games thanks to the optional Aim Controller, which looks like a shell to pop a Move controller in but is actually a fully solid PSVR gun peripheral. It's another £32 on top of the current standalone price and is only currently compatible with Farpoint, though, so… you might want to think long and hard about that one.
Platforms: PlayStation 4 (VR)
Price: £42 (£75 with Aim Controller)
Injustice 2 – 19 May
Mortal Kombat maker NetherRealm is back with the follow-up to its DC Comics fighter, and Injustice 2 is more than just a roster update.
This hard-hitting head-to-head game has an all-new story mode, presenting a surely more appealing Batman vs Superman battle than last year's grim flick, while also introducing a new Gear system that lets you augment your fighters' abilities and customise them to your liking.
That said, Injustice 2 does pack a rather massive roster update too, keeping other classic heroes and villains such as Wonder Woman, Flash, and The Joker while adding a heap of newcomers, including Supergirl, Swamp Thing, Robin, and even Sub-Zero from Mortal Kombat.
Platforms: PS4, Xbox One, PC, iOS, Android
Price: £42
Rime – 26 May
If you love emotional, arty games such as The Last Guardian and Journey, then you'll probably want to turn your attention to Rime later this month.
Taking inspiration from those games along with The Legend of Zelda and anime legend Hayao Miyazaki (Princess Mononoke), Rime is a puzzle-solving adventure game with an absolutely dazzling aesthetic about it.
We suspect that Rime will find a middle ground between heart-pumping action sequences and heart-punching emotional moments, which certainly puts it on our radar for this month. It's also coming to Nintendo Switch, but you'll have to wait a couple more months or so for that port.
Platforms: PS4, Xbox One, PC (Switch TBD)
Price: £30
Star Trek: Bridge Crew – 30 May
Ever dreamed you could command your own crew aboard your very own Starfleet ship? Well, we hope you have a VR headset in your arsenal, because you'll want this game pronto.
Star Trek: Bridge Crew is built specifically to fulfil those fantasies using a PlayStation VR, HTC Vive, or Oculus Rift headset, letting you jack in and take the role of one of four officers aboard the ship: captain, engineer, tactical officer, or helm officer.
Each role has its own specific tasks and responsibilities, making this a cooperative online affair – as well it should be – and fans have raved in early hands-on demos about how well Bridge Crew nails this very specific experience. Die-hard Trekkies who don't already have the hardware might want to splurge to get a seat on this virtual ride later this month.
Platforms: PlayStation VR, HTC Vive, Oculus Rift
Price: £38