Indie watch: These are the best indie games of 2015
Here's what the world of indie gaming has for you to look forward to later this year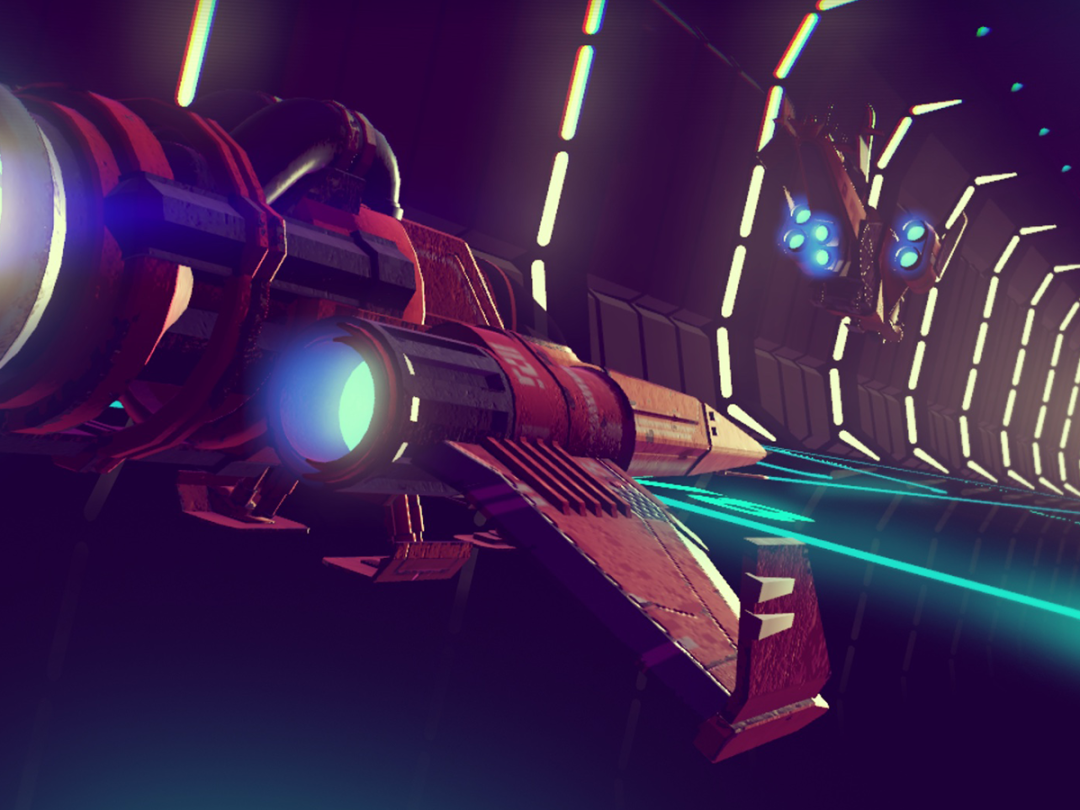 Indie games are like a box of chocolates: you never know what you're gonna get.
Now, that might be a repurposed Forrest Gump quote that we used because, quite frankly, we love Tom Hanks more than any sane person should [um, not all of us – ed], but honestly, it's true.
In fact, when it comes to indie games there's so much choice on the market right now that it can be difficult to know where to focus your attentions. It's an overwhelming, herculean task, which is exactly why we've spent the last few weeks doing the hard work for you.
So, grab a pen and paper and take note, because here are 11 indie titles that every gamer needs to know about.
1. No Man's Sky
Remember when sci-fi didn't rely on a grey palette and space marines to seem interesting? The folks over at Hello Games do, which is why they're tapping into the bold retro-futurism of the '60s and '70s to create an open-universe exploration game quite unlike anything we've seen before.
Harkening back to the good ol' days, when space was a vibrant frontier begging to be explored, No Man's Sky promises to inject some optimism into the void by challenging players to take to the stars and forge their own destiny.
Release date: TBC 2015
2. Firewatch
We know looks can be deceiving, but right now it's hard to think of any reason why Campo Santo's debut effort, Firewatch, will be anything other than a resounding success.
Set in the romantic, impossibly gorgeous Wyoming wilderness, Firewatch is a stylised adventure title steeped in mystery. Inviting players to wander through a rich, golden wilderness with only the voice at the other end of a radio for company, this is a game which places solitude and story above all else.
Release date: TBC 2015
3. Volume
The follow up to indie darling Mike Bithell's breakout hit, Thomas Was Alone, Volume sees the developer leave the world of 2D platforming behind in a bid to bring the legend of Robin Hood to the 21st century.
This time around Bithell has upped the ante in every possible way, combining viral marketing campaigns with uniquely minimalist design, stealth-orientated gameplay, and the talents of Andy Serkis – yes, Sméagol himself – to fend off that dreaded second-album-syndrome slump.
Don't worry Mike, we think you're gonna be just fine.
Release date: TBC 2015
4. Rime
What can only be described as the lovechild of Ico and The Legend of Zelda: The Wind Waker, Tequila Works' PlayStation exclusive Rime looks set to follow in the footsteps of Flower, Journey, Rain, and Unfinished Swan to become another one of Sony's art house classics.
The story of a young boy stranded on a mystical island, Rime is overflowing with ambience and intoxicating charm. We just hope there's enough substance behind all that style.
Release date: TBC 2015
5. INSIDE
Those of you who tackled Playdead's debut effort Limbo way back in 2010 will know the team has a penchant for the stranger, more twisted, things in life.
What you might not know is that, after five long years, the Danish developer is back with INSIDE, an equally morbid platformer that promises to serve up another heartwarming tale of misery, woe. and immeasurable despair. Sounds like fun, right?
Release date: Summer 2015
6. Hyper Light Drifter
Inspired by the 2D action RPGs of old, Hyper Light Drifter is a love letter to years gone by.
Paying homage to titles such as A Link to the Past and Diablo by ushering them into the modern era, Hyper Light Drifter puts players in the 8-bit shoes of the titular Drifter: a collector of forgotten knowledge, lost technologies, and broken histories.
Heart Machine's crowdfunded title will be heading to – quite literally – every single platform later this year. Yes, even Ouya.
Release date: TBC 2015
7. Below
Announced back in 2013, Capybara Games' "rougelike-like" Below has been on our radar for quite some time. A top-down dungeon crawler that's as gruelling as it is beautiful, this Xbox One timed-exclusive is the biggest undertaking in the indie developer's short history.
Currently scheduled for a 2015 release, but unfortunately still without a confirmed launch date, the only thing we know for sure right now is that Below is an absolute stunner. Seriously, take a look.
Release date: TBC 2015
8. Everybody's Gone to the Rapture
A uniquely British apocalypse, The Chinese Room's upcoming PS4 exclusive Everybody's Gone to the Rapture may well just be the first – and last – game to showcase what the end of the world would look like if you happened to live in sunny Shropshire.
Described by the team as the spiritual successor to Dear Esther, if you've a soft spot for moody, atmospheric, and intelligent gaming, you might want to stick this one on your 'must have' list.
Release date: Summer 2015
9. The Witness
Initially slated for release on Xbox 360 and PlayStation 3, first-person 3D puzzler The Witness is famed indie developer Jonathan Blow's latest crack of the whip.
Pitched by the Braid mastermind as "an action exportation-puzzle game on an uninhabited island" – something that'll surely please fans of Myst – The Witness will now launch on PS4, PC and iOS later this year.
Release date: TBC 2015
10. Cuphead
Cuphead wowed onlookers when it was unveiled at last year's E3, and one glance at the trailer above will tell you exactly why.
Inspired by the works of 1930s cartoonists, Cuphead is described by Canadian development duo Chad and Jared Moldenhauer as "a classic run and gun that centers around 1-on-1 fights", with the brothers looking to breathe new life into the genre by adding super arts, infinite lives, a playable world map, and unpredictable bosses.
Release date: TBC 2015
11. Honourable mention: Shape of the World
OK, OK, we know: Shape of the World has actually been given a 2016 release date. But, come on, just look at it!
Perhaps one of the most intriguing, mesmerising titles we've had the fortune of seeing this year, Shape of the World is an exploration game with existential overtones.
Set in a reactive world that literally grows around the player, it's been described by its four-man development team as a mere "walking simulator". As you're about to be made aware, however, words really don't do justice to this game.
Watch and wonder.
Release date: TBC 2016