Stuff meets… Grammy-winning musician and tech entrepreneur will.i.am
Looking ahead to how combining multiple new technologies is the path forward, says will.i.am
While will.i.am might be most well-known for his award-winning music career, the Grammy-winning artist is also a tech entrepreneur with a huge passion for technology. He's currently working on multiple projects, combining the latest innovations. Looking forward to the future, a combination of AI, Web3, and mixed reality are going to change the world we live in. We spoke to will.i.am to learn more about his vision for the future, and how technology is going to shape up in the coming years.
Right now is the defining stage for Web3
When we started to shift from Web 1.0 to Web 2.0, nobody knew what the second generation was going to look like at the beginning. Web 1 gave us access to the internet at home, in the office, or in a café – but you had to be in one place. Whereas Web 2 took us around the world, directly from our pockets at all times. So, what is Web 3.0 going to do? We're not sure yet, it's still in its defining stage. Perhaps Web 3 won't bring NFTs or crypto coins, as we've seen over the past few years. But it's going to be transformative. I want to be part of defining this experience, to solve problems that have been ignored.
Your online valuables should be protected by keys, just like physical items are.
FYI is a messenger for creative collaboration – it's a digital asset manager and messaging platform all-in-one. Existing messengers don't treat digital assets or art well. No artist working on their music wants a song to just be a file. With no ability to name it, archive it, search it, or add a thumbnail to it, a file is all it remains on current platforms. FYI addresses these creative needs, by adding a digital asset manager directly into the messenger.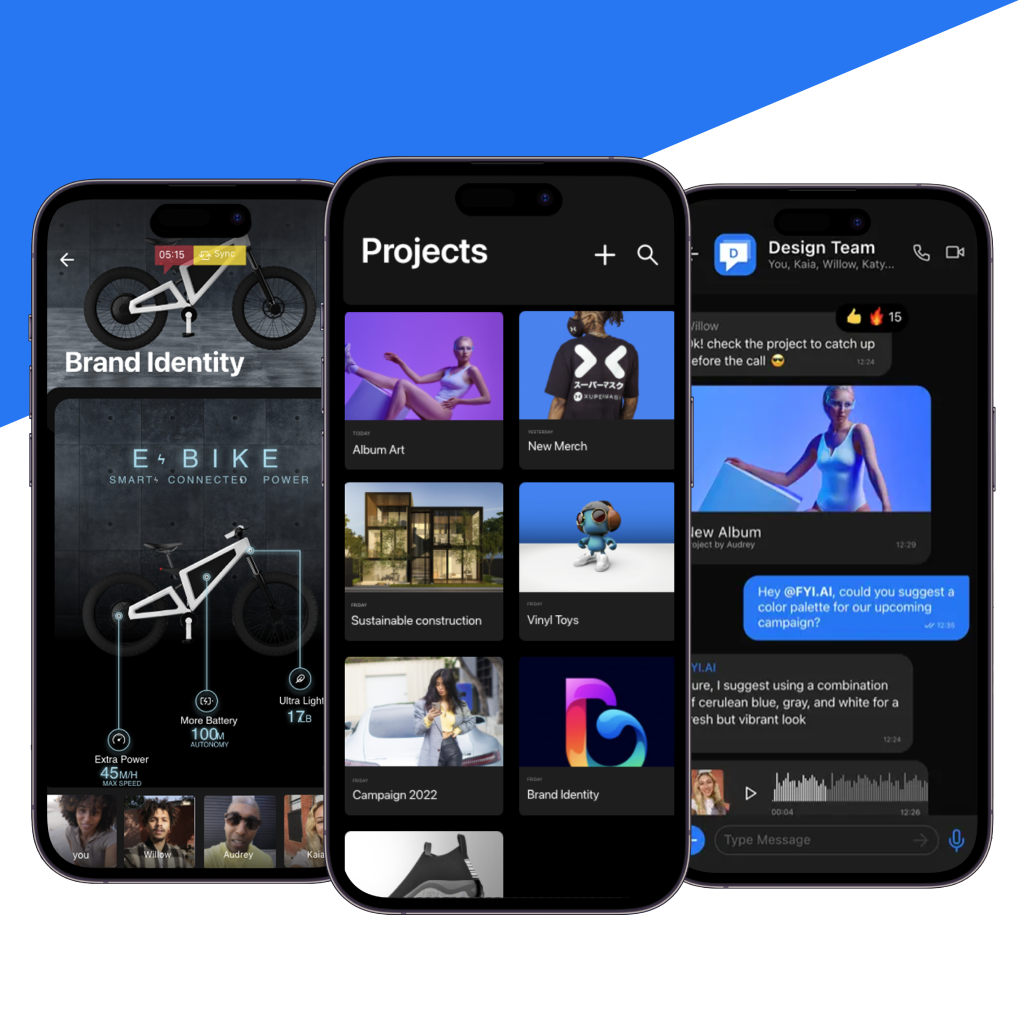 We also combine FYI with AI to supercharge creativity. Right now, you'd have to have isolated conversations with AI, then paste them into a conversation. FYI brings generative AI into the messenger. You can collaborate with AI one-on-one or in group threads, changing how to-do lists work and how teams collaborate. The app also combines security principles as a priority. Each user is issued a cryptography key, since the blockchain taught us that normal encryption isn't enough. Unlike other messaging apps, only the user has access to the key, not the people behind the app.
Folks making the large-language-models aren't the champions of the technology.
We're working on our own large-language-model (LLM), which will be ready in 2024. Collaboration and security should be the focus for now at FYI, using OpenAI and other models to our advantage. The folks making LLMs aren't the ones that benefit from it. Rather, those using the model are the ones that benefit. If the folks making LLMs are refrigerator companies, then those using the models are like Coca-Cola. Who benefits more? I'm excited Runway's growth, Hugging Face, Google's PaLM, and open-source models to come. That said, regulation and governance over these models is a top priority.
Mixed reality has been moving at turtle pace.
Compared to AI's [exponential] growth in mere months, AR and VR have been taking baby steps – moving at turtle pace. We've seen what speed actually looks like in AI's growth. From 2024-2030, we're going to start to see AI and mixed reality combine. Currently, there's no device for AI, we're just using AI in old devices. Mixed reality provides an opportunity for an AI-dedicated device. It's going to transform what society will be going forward – and it will be defined in the next five years. And if we combine Web 3.0 with this device – get the f-ck outta here. Things are going to change in ways we've never seen, like a new Renaissance popping off.
AI is going to bring forever learning to education.
Education makes people fit into the same regimented, cookie-cutter programme. Teaching is still very much the same process that it has been – experts teaching students in the classroom. It's generalised, and students can't be addressed as they are. AI allows for more individual education, where we can give people their own AI teacher. It's a world where the highest quality is no longer a limitation.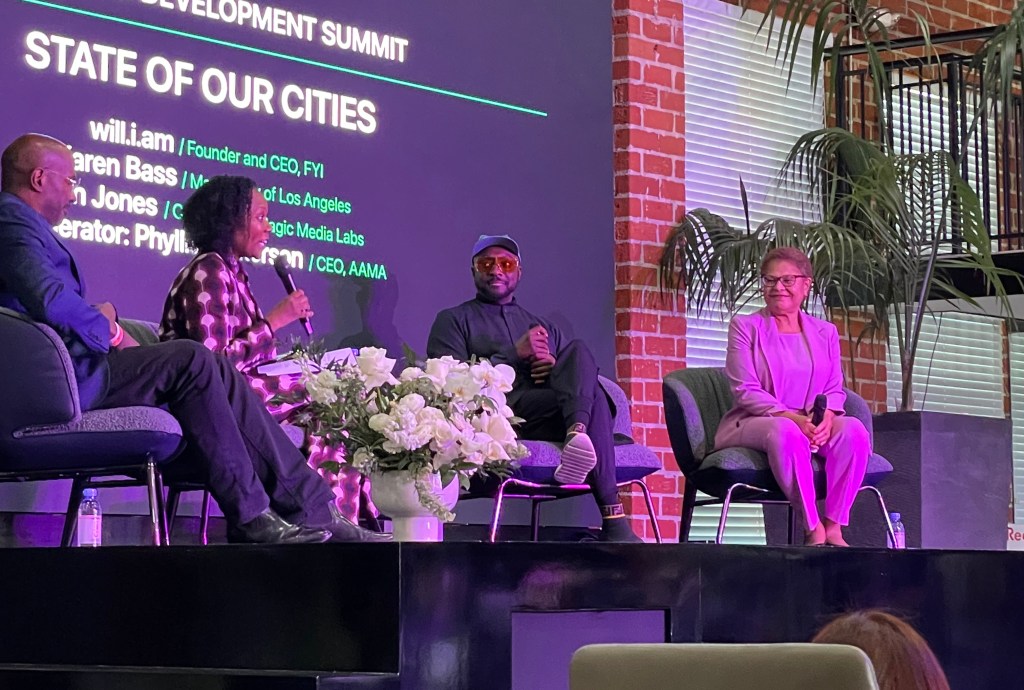 What AI also brings is the ability for forever learning. It's something we need right now, but it's never been needed before. Previously, we've had one industry change at a time. Lightbulbs were a threat to candle makers – that's just one industry. Where tech brings developments so quickly, multiple industries are changing all at once. People need to be re-skilled in ways that we've never seen before.
You don't live in a house with a community fridge – why are we sharing our personal stuff in tech?
That AI learning companion is yours, and you don't have to worry about anyone else. It's not like the rest of tech – where everyone started sharing stuff with everyone else. While you got access to stuff, companies got access to you. But what are we giving up our personal stuff for? In the current world we live in, all your stuff is on somebody else's cloud – some company's. What you consume should still be yours, it's what makes you, you. I see us moving to a world with our own servers inside our own homes – so we can own our sh-t. We should have a personal cloud for personal stuff. AI and Web 3 are really going to be the start of this becoming a reality.
---
FYI is available to download on mobile already, while desktop and tablet-friendly versions are coming soon.