33 best Xbox Game Pass titles you need to play today
Wondering what to play on Microsoft's Netflix of games? We've got some suggestions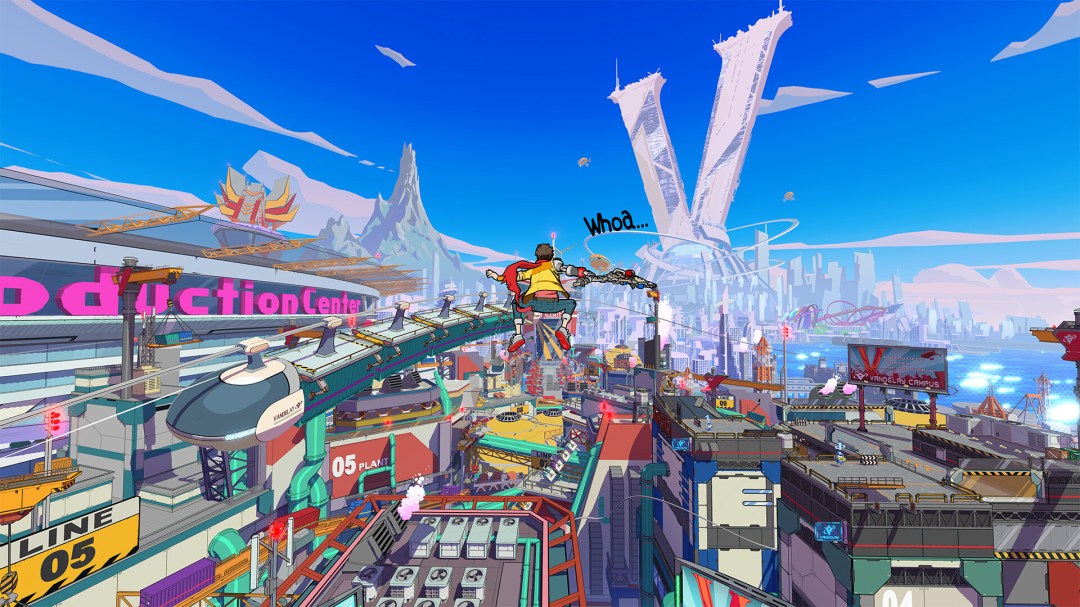 If you've got an Xbox console, you need Xbox Games Pass.
An absolute steal (starting at just $9.99/£7.99 a month), Xbox Game Pass is essentially Microsoft's video game version of Netflix: you get access to scores of Xbox console and/or PC titles for a flat subscription fee.
With hundreds of titles on offer, deciding what to download first can be a bit of a head-scratcher. Dozens of new titles have been added with the addition of EA Play and almost the entire Bethesda library. Do you go with a GPU-straining triple-A blockbuster or opt for an innovative indie title? For now, we've picked our must-play favourites from the available selection to get you started.
Additional words by Matt Tate and Jack Needham
---
Ghostwire: Tokyo (Xbox Series X/S)
Ghostwire: Tokyo is one of 2022's most underrated, or at least overlooked titles. This martial arts meets Ghostbusters game takes place in Tokyo (duh), but a version of the city that has been taken over by the spirit world and its ghoulish inhabitants. But what's this, a twist? One spirit has given you superpowers and abilities that should help even the odds. Ghostwire: Tokyo is unlike other first-person shooter(esque) games like Bioshock.
Tokyo has been beautifully recreated, and exploring its neon streets, convenience stores, and even public toilets feels like the real thing (albeit with more lost spirits roaming around the place). Controlling wind, water and fire elements makes for an incredibly enjoyable combat experience, while sneak attacks allow for some truly horrifying kills.
---
Hi-Fi Rush (Xbox consoles)
Every so often, a game comes along to Xbox Game Pass that makes the subscription fee an absolute steal. Right now, that game is Hi-Fi Rush. Part Devil May Cry jump and dive action slasher, part Dance Dance Revolution, Hi-Fi Rush has you playing as a character called Chai who must take down an evil organisation.
But the video game world, quite literally, moves to a musical beat, a pulse that dictates everything from your attacks and movements to how enemies come after you. Hit the right note, that is to perform attacks to the music, and your abilities will grow. Crazy fun and incredibly animated, Hi-Fi Rush is an absolute blast.
---
Return to Monkey Island (Xbox Series X and Series S, PC)
LucasArt's Monkey Island series is something of a rite of passage for those who spent an offensive amount of time sat in front of a Windows 95 computer. The point-and-click puzzle and adventure series followed the trials and tribulations of Guybrush Threepwood as he swashbuckled and smartmouthed his way across a fictionalised pirate-era Caribbean.
The series, known for its dry wit and colourful character, spanned 19 years and five games, with Threepwood last appearing in 2009's Tales of Monkey Island. For thirteen years Monkey Island laid dormant, but this year the series was revived with Return to Monkey Island under the direction of its original creator, Ron Gilbert.
Return holds on to all the elements that made the Monkey series so beloved. The dialog is witty. The environments are immersive, while the puzzles are a fine balance between engrossing and enraging. At the time, we called it 'a last hurrah for the golden age of pirate adventures,' and is certainly worthy of your hard earned booty.
---
Stranded Deep (PC, Xbox One, Xbox Series X/S)
'Could you survive on a desert island?' is probably the second most popular hypothetical after 'could you survive a zombie apocalypse?' For those wishing to test their fortitude on a tropical island, without actually having to scavenge for food and water of course, then Stranded Deep places you in that unenviable scenario.
This first person survival epic has you marooned in the middle of the ocean after a plan crash. Everything is trying to kill you, from sharks and snakes to the elements themselves. Craft primitive weapons to keep the beasts at bay, all while discovering a way to make it home alive. Deeply addictive, and now with co-op multiplayer.
---
Chivalry 2
Chivalry 2 takes you to the battlefields of the medieval age, and boy does this game put you right in the action. In this manic multiplayer, you take control of a medieval warrior with only one aim. To destroy your enemies in ever-changing battlefields. There's no storyline or special characters. Rather, Chivalry 2 pits player against player in a frantic, yet gloriously fun fight. Will you approach the battle with caution and skill? Or will you simply flail your sword, axe or mace wildly and hope for the best? The choice is yours, my liege.
---
Monster Hunter Rise (Xbox, Nintendo Switch, PlayStation 5, PlayStation 4)
The Monster Hunter series follows a pretty simple premise. You live in a world of, well, monsters. Some fly, others breath fire. There are dragons and giant crabs and you, the hunter, have only an array of upgradable weapons and armour at your disposal to deal with them all. Oh, you have friends to help you too. And fighting cats. There's a dog you can ride like a horse, too. And boy, is it addictive.
In our five star review, we said that Monster Hunter Rise "builds on the accessible streamlining from Monster Hunter World" that offers a "wilder action-packed hunting fest with even cooler abilities." There's plenty to offer veterans and newcomers alike too, a game that challenges seasoned hunters while not alienating new players. Now, go out there and hunt.
---
Pentiment (PC, Xbox One, Xbox Series X/S)
A brilliant little curiosity of a game made by RPG specialists Obsidian (now owned by Microsoft), Pentiment is a narrative adventure set in 16th century Germany. Players take on the role of Andreas Maler, a journeyman artist working in an abbey and living in the nearby village – places populated by a large cast of well-drawn and convincing characters. After a gruesome murder at the abbey, Maler turns detective and the game becomes a race against time: can you identify the true killer before your falsely accused friend is convicted of the crime?
With its beautiful manuscript-inspired art style, close adherence to historical accuracy and complex themes surrounding myth, religion and the importance of stories, this isn't a typical game. In fact, it's the sort of game that probably wouldn't have been made at all if not for Game Pass, where we hope it finds the audience it deserves. Fantastic stuff for thoughtful players.
---
Immortality (PC, Xbox Series X/S)
Like Sam Barlow's previous games Her Story and Telling Lies, Immortality uses live action video, which players can spool through at their own pace and in their own order, to tell its story. A sort of visual detective novel, the player (perhaps 'director' is a more accurate term) is tasked with exploring the story of Marissa Marcel, a fictional actress who first came to prominence in the late 1960s but made only three movies (all unreleased) before disappearing in mysterious circumstances.
The game's library of clips features rehearsals, rushes and full scenes from all three of the films, plus table reads, behind the scenes footage and more, and the player gets to navigate them frame-by-frame in their own time, gradually piecing together bits of what becomes a creepy and brilliant treatise on the nature of filmmaking itself. It's difficult to explain how compelling the process is on paper, but I urge you to give it a whirl; chances are you'll be quickly hooked into Barlow's brilliant narrative.
---
Deathloop (PC, Xbox Series S/X)
Taking the exploration, stealth and combat of its previous Dishonored games (also on Game Pass) and throwing in a mind-bending time loop element, Deathloop is a fantastically stylish and entertaining first-person action adventure bristling with invention and confident in its own world-building.
Playing as Colt Vahn, an amnesiac former big shot on the mysterious island of Blackreef, now trapped forever inside a single 24-hour cycle that resets every time you die or reach the end of the day, you gradually uncover the story behind Blackreef's descent into chaos – and work out how you can escape the loop once and for all (spoiler: it involves killing some bad people).
Read our full Deathloop review
---
Inside (Xbox, PC)
Inside is not only one of the best games on Game Pass, but quite possibly one of the best games you'll ever play. Dark, unsettling and unwilling to explain anything to the player, Playdead's wildly inventive 2D puzzle platformer isn't a particularly long game, but it's perfectly designed and there's barely a sequence that isn't memorable. And as for the incredible ending, well, people are still talking about that years after the game first released.
If you subscribe to Game Pass and haven't played this one yet, you have absolutely no excuse not to sort that out.
---
Citizen Sleeper (PC, Xbox One, Xbox Series X/S)
A turn-based, wordy narrative RPG with a strong visual style and evocative soundtrack, Citizen Sleeper portrays a far-future universe in which capitalism's tendrils have spread far beyond Earth and the solar system.
You play as a 'sleeper', a corporate-owned robotic body with a mind copied and pasted from a living person but none of the rights or privileges of an actual human and obsolescence built into your nature: you're dying and decaying a little bit every day. Having arrived on a rundown space station, it's up to you how to spend your cycles (i.e. days): working to make money, eating to survive or helping out various factions with jobs. Essentially a sci-fi version of the gig worker, your time is limited and you're living almost purely to work.
Despite its weight subject matter, it's a surprisingly relaxing game to play, with a generosity of spirit, simple but rewarding mechanics and fantastically well-written characters.
---
Persona 5 Royal (Xbox, PC)
This now legendary RPG is known for its daunting 100-hour-plus playtime, but now Persona 5 Royal has finally arrived on Xbox, it's worth investing at least some of that time into Atlus' epic.
Set in modern-day Tokyo, Persona 5 Royal has you play as a high school student forced to transfer to a new school after being wrongfully accused of a crime. Part social sim, part grindy dungeon-crawling RPG, you split your time between attending classes and forming bonds with your new schoolmates, and the far more exciting post-curricular activity of entering a supernatural realm to infiltrate the hearts of bad-intentioned adults. There's nothing quite like it, and with the rest of the series also being added to Game Pass, now is the perfect time to jump in.
---
Age of Empires II: Definitive Edition (Xbox consoles)
Before booting up Age of Empires II: Definitive Edition, please be prepared to pump countless hours into this dangerously addictive game. First released in 1999, Age of Empires II was the ultimate strategy title for PC gamers who wanted to conquer Europe with a ferocious army of warriors and, if you cheated, a machine gun toting sports car. Spanning 1000 years of human history across 35 civilizations, will your nation survive? Most likely, no. But you'll have fun trying.
Age of Empires II: Definitive Edition builds upon this formula with 4K graphics, improved graphics and a bunch of expansion packs included from the get-go.
---
Tinykin (Xbox, PC)
They just don't make collectathon platformers like they used to, which is probably why Tinykin is such a delightful surprise. You play as a bug-sized boy named Milo who arrives on Earth to find it seemingly inhabited only by insects. To unravel the mystery, you explore a giant-sized house and collect one-eyed creatures called Tinykin to solve environmental puzzles.
Tinykin has a lot in common with Nintendo's Pikmin series, but is far less stressful, and also features some of the tightest platforming levels since the genre's pre-HD heyday. With no combat of any kind, it's all good vibes throughout, and if you grew up with an N64 or PlayStation under the telly, you shouldn't miss it.
---
Fable 2 (Xbox)
It's fair to say (and probably understating the matter) that the original Fable, charming though it was, overpromised somewhat. The sequel is the game that made good on Peter Molyneux's vision of an RPG that gave the player complete freedom to be whoever they wanted to be, and the choices it asked you to make resulted in one of the most memorable games of the Xbox 360 era. Plus you had a dog, which obviously improves any game.
For our money this series peaked with Fable 2, and with the much-wanted new entry still seemingly a long way off, it's well worth revisiting it on Game Pass.
---
Death's Door (PC, Xbox One, Xbox Series X/S)
Inspired by both Zelda and Dark Souls, this beautiful isometric action-adventure casts the player as a crow tasked with collecting the souls of the dead and ensuring they transition smoothly into the afterlife. Faced with a bunch of souls who just won't budge, you must venture into different realms and regions, gaining new abilities and unlocking new areas to explore as you battle enemies, solve puzzles and meet a charming cast of characters. Great stuff.
---
A Plague Tale: Requiem (PC, Xbox Series X/S)
The sort of well-crafted AA game that thrives on a service like Game Pass, this medieval stealth adventure (a sequel to 2019's impressive A Plague Tale: Innocence) sees teenager Amicia and her younger brother Hugo exploring Southern France in search of a cure for the latter's strange disease. Battling (and making inventive use of) huge swarms of plague-ridden rats as well as soldiers loyal to the wicked Inquisition, Requiem is broadly similar to the first game but builds on the combat and stealth systems while upping the (already gorgeous) graphical fidelity. It also tells an enthralling story that'll keep you playing to its devastating conclusion.
Read our full A Plague Tale: Requiem review
---
Mass Effect Legendary Edition (PC, Xbox One, Xbox Series X/S)
Whether you're a first-time greenhorn captain or a spacefaring Spectre veteran keen for another run through BioWare's beloved sci-fi adventure, Mass Effect Legendary Edition is the best way to experience the game. Featuring the entire trilogy and more than 40 pieces of DLC, it offers enhanced visuals and a 4K resolution, UI tweaks and more. Mass Effect is one of the best story-driven action RPGs in history, giving you the ability to save the galaxy by playing main character Commander Shepard as a goodie-goodie Paragon or a take-no-prisoners Renegade, and having its aging visuals spruced-up is more than enough of an excuse to give it a whirl once more.
---
Stardew Valley (PC, Xbox One, Xbox Series X/S)
Bequeathed a dilapidated farm by your grandfather, you ditch your unfulfilling office job for a new life in the fresh air of the countryside – and its direction is entirely up to you. Will you spend your days befriending the locals (perhaps even finding a husband or wife)? Building up a lucrative agricultural business? Exploring the gloomy caverns in search of treasure? Or (and this is the most likely) some kind of combination of all of the above?
While Stardew Valley's cutesy graphics and music hint at a lightweight and relaxing experience, there's so much here to do and discover that you may find yourself swiftly and hopelessly addicted to its homely charms.
---
Halo: Infinite (PC, Xbox One, Xbox Series X/S)
Halo goes open-world, and it's a combination that works quite well, even if it's not revolutionary or even particularly transformative. Despite the big icon-dotted map and freedom to roam, Halo: Infinite is very much in the same vein as the Master Chief's previous outings when it comes to the core mechanics of its FPS combat: that intoxicating loop of shooting, grenade throwing, melee and movement still shines – it's just that you get more of a say in when and where you get into fights.
There's also multiplayer, of course, and if you can put up with the annoying battle pass system of unlocks, there's endless hours of competitive fun to be had in this half of the game too.
---
Unpacking (PC, Xbox One, Xbox Series X/S)
A deceptively simple concept sits at that heart of this indie gem: you unpack the protagonist's belongings each time they move into a new space over a number of years, choosing where to put the pixel art clothing, crockery, books, toys and sentimental keepsakes, all to the accompaniment of a soothing retro soundtrack.
That's satisfying, calming and nigh-on therapeutic in itself (Marie Kondo aficionados will embrace that zen feeling of creating a tidy, well-organised home), but there's something almost profound going on too: the player discovers more and more about this person through these objects and locations, gaining a level of empathy and intimacy you seldom feel for a game character, particularly one who never speaks or is seen.
---
Forza Horizon 5 (Xbox One, Xbox Series X/S, PC)
Admittedly, Forza Horizon 5 plays a lot like Forza Horizon 4, only rather than tearing a supercar with a SpongeBob SquarePants paint job through Edinburgh and Ambleside, you're doing it in a decidedly sunnier Mexico. But when Playground Games' open-world racing formula is as damn near perfect as it is, the last thing we want is a dramatic series shakeup. Which isn't to say the fifth Horizon game doesn't do anything new.
The new "adventures" that you play through to unlock a fresh series of races not only give you the full Horizon experience, but also add a narrative element that works surprisingly well. And as if the ludicrously generous amount of races and events already built into the game aren't enough, Playground now lets you design your own, too. Best racing game ever? You could make a strong argument for it.
---
Yakuza: Like A Dragon (Xbox One, Xbox Series X/S)
The Yakuza games are all brilliant, but there are so many games in the mainline series that it can be difficult to know where to jump in at. Which is why we're very grateful for Yakuza: Like A Dragon, the series' breakaway from the story of Kazuma Kiryu, which spans a whopping seven games. It introduces a new character, Ichiban Kasuga, who is released from an 18-year prison sentence for a murder he didn't commit and faced with a world he doesn't recognise.
Like all the Yakuza games, Like A Dragon is a violent and frequently hilarious soap opera packed with mini-games and bizarre side quests. Once it gets its claws into you, there's no escape. And while not everyone will like the transition from beat 'em up combat to very deliberately JRPG-inspired turn-based battles, this is a great entry point into a beloved series.
---
Lonely Mountains: Downhill (PC, Xbox One, Xbox Series X/S)
Sometimes, less is more. In Lonely Mountains: Downhill, there's no soundtrack, there are no opponents to race, and no pyrotechnics to admire as you cross the finish line. It's just you, your mountain bike, the occasional chorus of bird sound, and a series of masterfully designed mountain ranges to tackle.
To unlock new gear and harder tracks, you will need to ride fast and purposefully in Lonely Mountains, but the game is at its best when you're taking things at your own pace, admiring the gorgeous low-poly graphics and deliberate absence of, well, most things. Here it becomes an almost meditative experience. This is a game about enjoying the tranquility of nature, something everyone has come to appreciate in recent times, and it's probably the most relaxing experience you'll find on Game Pass – even if you are smashing into a fair amount of trees.
---
Dishonored Definitive Edition and Dishonored 2 (PC, Xbox One, Xbox Series X/S)
Cheating a bit, we know, but both Dishonored games are utterly fantastic and neither sold as well as they deserved to, so we'll fight anyone that objects. A lot of games champion freedom in how you approach your objective, but rarely is this freedom as well realised as in this first-person stealth action series. Do you charge around murdering everyone in sight with an array of specialised weaponry, or sneak about in the shadows so nobody knows you were there?
Either approach is welcome, and no matter your playstyle, it's impossible not to appreciate Arkane's ingenious level design and steampunk worldbuilding. The second game arguably sees Arkane at the peak of its powers, but the original is still as fun to play today as it was in 2012. And with the studio's next game, Deathloop, just around the corner, it's the perfect time to get stabbing.
---
Fallout: New Vegas (PC, Xbox One, Xbox Series X/S)
Developed not by publisher Bethesda (who made Fallout 3) but third-party developer Obsidian, New Vegas feels much closer in tone to the original 2D Fallout games – and it's all the better for it.
Plunged into a post-apocalyptic Southwestern US, the player becomes embroiled in a three-way power struggle between opposing factions, but is pretty much left alone to explore the world – which, yes, includes the revitalised city of Las Vegas – at their own pace, advancing the story as they see fit and making choices which feel like they matter. Graphically and mechanically it might be showing its age now, but if you're going to delve into a Fallout game from the franchise's second gen, we think it should be this one.
---
Sea of Thieves (PC, Xbox One, Xbox Series X/S)
Assemble a crew of your mates and venture out into a fantastical world of sea monsters, skeletal pirates, buried treasure and some of the most beautiful sunsets ever seen on a screen in this diverting cross-platform MMO. Striking a balance between relaxing, casual fun and involving action, Sea of Thieves is perhaps the perfect title for our current times: when we're mostly stuck at home, unable to socialise, games like this really come into their own – especially if you can find a regular group to team up with.
---
Microsoft Flight Simulator (PC, Xbox Series X/S)
The latest in a series of "games" Microsoft started almost 40 years ago, 2020's edition of Flight Simulator (which launched on PC only but is now available on Xbox Series X and S and working like a charm on console) is a technical marvel. Tapping into Bing's vast vault of map data and some clever terrain algorithms, this version essentially allows you to fly to any point on the globe. Some places look more detailed and convincing than others, true – but the ability to spot your neighbourhood from high up in the air (where you'll hopefully be) is undeniably appealing. The downside to all this is data: the base game is a huge install, and much of the map data will need to be downloaded prior to each flight, which means a superfast broadband connection is pretty much a must-have.
The flight simulator itself is reassuringly flexible and granular. If you want to go all-in, you can set it to ultra-realistic and spend ages prepping for flights, tweaking each individual setting and enjoying what seems like the ultimate in cockpit recreation. Alternatively, set everything to the simplest mode and it becomes more akin to an arcade game, with the bulk of operations taken over by the AI.
---
Ori and the Will of the Wisps (PC, Xbox One, Xbox Series X/S)
The idea of escaping to a fantasy land of endearing forest spirits and amiable furry friends is pretty damn appealing right now, which is why you've probably already bought and played the hell out of Animal Crossing: New Horizons.
An alternative well worth considering is Ori and the Will of the Wisps, a 2.5D platformer that casts you as the eponymous Ori, a sprite set adrift far from home, seeking a lost friend and a way to restore balance to a woodland beset by vicious beasts and bugs. If it sounds cutesy as hell, it's actually a demanding Metroidvania-style experience with a beautifully realised interconnected world and much more of an emphasis on tight, tough combat than its predecessor Ori and the Blind Forest (also on Game Pass, and also well worth playing). All in all, it's a rewarding adventure that'll give you some merciful respite from real-world goings-on.
---
Halo: Master Chief Collection (PC, Xbox One, Xbox Series X/S)
Microsoft is gradually working through the entire Halo series, remastering the classic first-person shooters for today's machines. Whether you've already ploughed countless hours into the Master Chief's adventures or are a relative newbie when it comes to taking on the Covenant, the Master Chief Collection is a great way to experience the titles without having to rub up against the rougher edges of the original versions.
---
Slay the Spire (PC, Xbox One, Xbox Series X/S)
You might think the only card game that has a place on your PC is that free version of Solitaire that comes with Windows, but Slay the Spire will change your mind – and likely sap hundreds of hours out of your life.
You're tasked with ascending the titular Spire – a many-levelled fantasy fortress populated with deadly monsters, strange but sometimes helpful citizens and covetous shopkeepers – over a three-act structure, with a boss fought at the end of each act. As you progress through the randomly generated quest, you build a deck of cards and collect magical relics in order to both survive the journey and beat the final boss. This indie gem's mixture of RNG, roguelike and deck-building gameplay is beautifully elegant, while its brisk pace gives it a just-one-more-go feeling that'll have you battling beasties until the early hours.
---
Gears 5: GOTY Edition (PC, Xbox One, Xbox Series X/S)
One of Game Pass's flagship titles, Gears 5 is that same old Gears of War gameplay you know and love, given a little bit of an open world twist. The sci-fi shooter's brutal third-person cover-based combat is now tempered with more exploration and a smattering of optional missions, all rendered with gorgeously gory visuals and buoyed along by an intriguing story.
If you've enjoyed Gears games in the past, you should definitely download this one. Oh, and PC and Xbox players can also engage in cross play here.
---
Hollow Knight (PC, Xbox One, Xbox Series X/S)
Hollow Knight asks the question: what if Dark Souls was a cute Metroidvania platform game? The answer is: it would be brilliant, addictive and challenging – and one of the finest indie titles you can download on Xbox Game Pass for PC!
Explore a vast interconnected world as a mysterious silent protagonist, fighting monsters, negotiating devilish challenges and learning new skills as you uncover the story behind a civilisation's decline and fall. With its pixel-perfect controls, melancholic presentation and superbly designed environments, Hollow Knight is a game that every fan of old-school platformers should try.